Vinyl Floor Tiles, Planks and Sheets Blogs, Videos and Testimonials
We have vinyl products in a tile, plank, or roll format, ensuring our customers can find the perfect format to fit their needs and design plans.
Types of Vinyl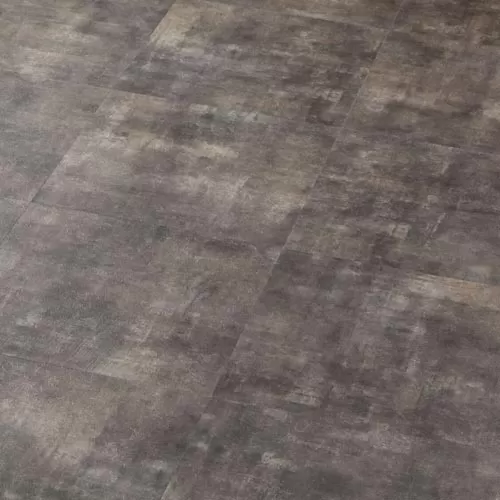 Tiles: Our vinyl flooring tiles typically are available in a 1x1 foot format that's perfect for an installation at home. The pieces clip together, so the installer does not have to glue them on the edges. We also carry peel and stick luxury vinyl tiles in various stone look colors.


Planks: We also have luxury vinyl flooring that resembles wood planks. These planks click together, providing the easiest possible installation. The planks range in width from a few inches to several inches, allowing installers to create just the right look in the faux hardwood floor with narrow or wide planks.


Sheet Vinyl: A sheet of vinyl in a roll is the best option for covering a large space for businesses and studios. Our customers often will use these rolls to cover a stage for dance recitals or for musicals or plays, such as for a high school performance stage.


Material Options
Vinyl is a popular selection for flooring in both homes and commercial buildings, because it can look like nearly anything and because it has impressive durability. Customers can use vinyl flooring in almost any room of the home or commercial building.
Vinyl's versatility comes from the different layers that make up the piece of flooring.
The top layer contains the printed graphical element, which includes the color or design pattern, such as
oak plank flooring
, that allows this style of flooring to work in almost any room.
Manufacturers also place an extremely thin, transparent wear layer over the top of the vinyl to protect the printed layer.
The base layer gives the vinyl its stability and durability. It will vary in thickness from model to model. Some vinyl base layers may even have a foam or rubber layer on the back to provide a little bit of cushioning.
Pattern and Texture Options
The impressive versatility in vinyl flooring is most noticeable in the printed layer. Customers have a wide range of selections here, creating floors that look like wood planks or that offer solid colors with high gloss or matte finishes. Some vinyl tiles will even look like stone flooring at a much lower cost than actual stone floors.
Some vinyl flooring will have a raised pattern on the top layer, such as a coin pattern or a diamond pattern, giving those walking across the floor a little bit of slip-resistant texture in areas that may have moisture.
Common Use Options
Vinyl works for multiple types of flooring layouts. Homeowners may install this material in a kitchen, bathroom, or basement, as it's easy to clean. They also may use it in a dining room or living room where they want to simulate a hardwood floor or a
faux stone floor
.
In a business setting, vinyl works well for a wide range of locations. Restaurants can use our vinyl flooring in both the kitchen and dining areas, as it's easy to clean and looks great.
Fitness centers may use
vinyl with rubber padding
attached to the back side fur durability and cushioning that protects the lower body joints of the athletes. The rubber layer cuts down on noise too.
With the vinyl that looks like wood plank flooring, some customers will choose to install them in an athletic facility, before
painting lines on the vinyl
to create a basketball or volleyball floor.
Dancers frequently use vinyl to create a workout or performance space. Our customers include both formal dance studios and those creating a
dance studio at home
.
Installation Options
Several years ago, vinyl products were tough to install. Modern vinyl greatly simplifies the installation, though.
Interlocking vinyl tiles will pop together without the need to include adhesive. Vinyl planks that simulate hardwood also pop together, using a tongue and groove system at the edges of the planks.
Vinyl is thin enough that installers often can use a utility knife to cut planks, rolls, or tiles to fit. With the faux vinyl wood planks, installers can even create the proper
wood plank stagger
to enhance the realistic look.
With rolls of vinyl, installers can glue them down for a permanent installation or, more commonly, use vinyl tape for a temporary installation.
Cleaning and Maintenance Requirements
Cleaning and maintaining vinyl is an easy process. For day-to-day cleaning, just run a vacuum cleaner, a broom, or a dry mop over the top of the vinyl to remove dust and other small debris.
When it's time for a more thorough cleaning, customers can mop the vinyl surface with a mix of warm water and a neutral pH cleaner before allowing the area to air dry.