What Is The Best Coin Textured Flooring?
By Lisa Hobbie Created: February, 2021 - Modified: December, 2022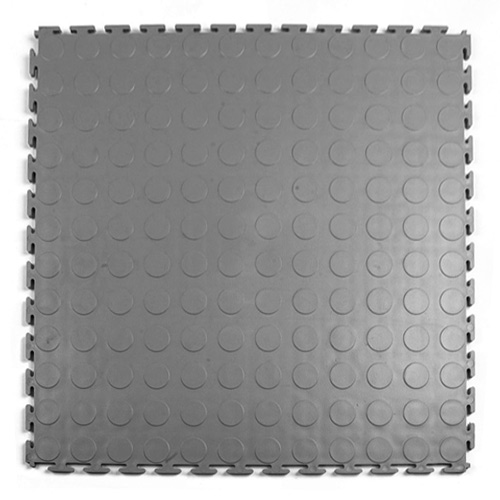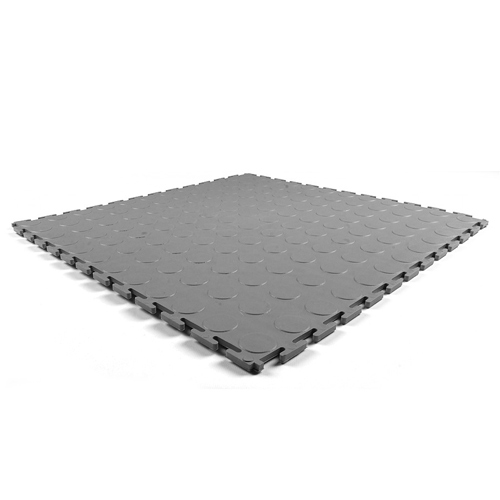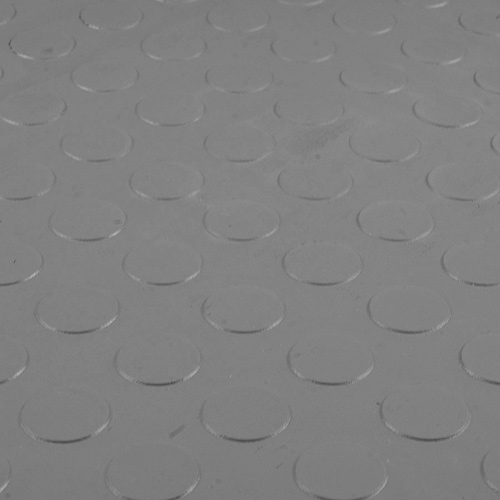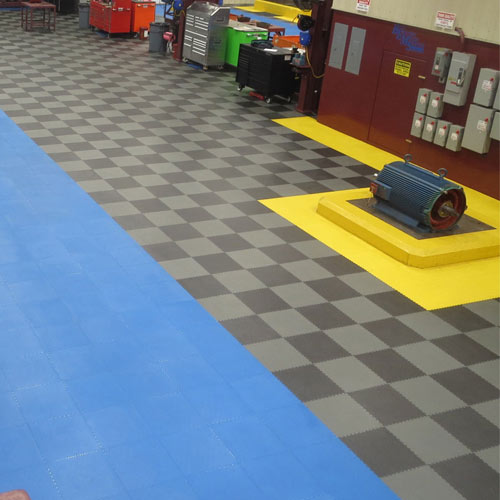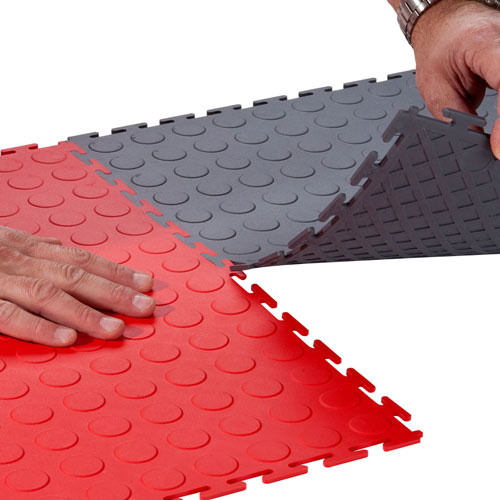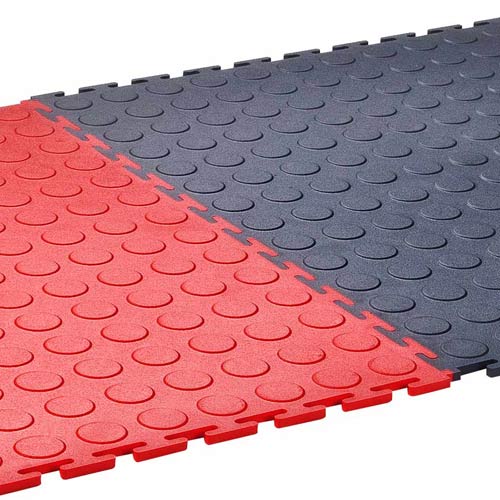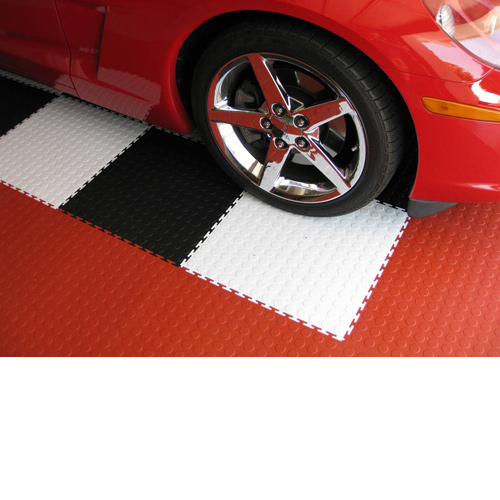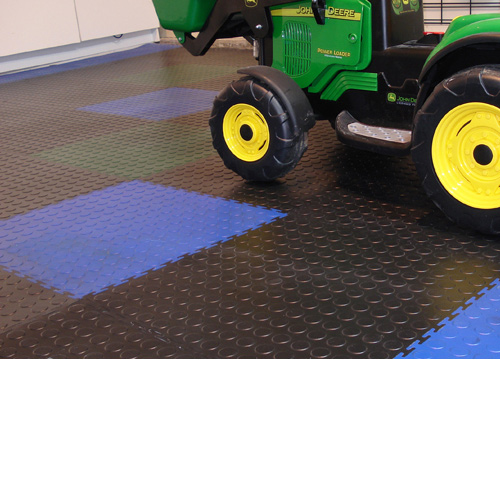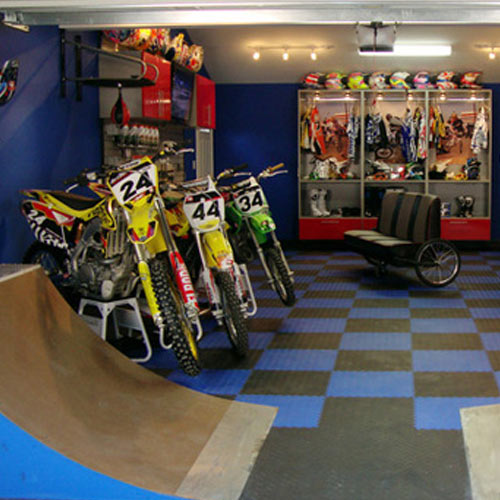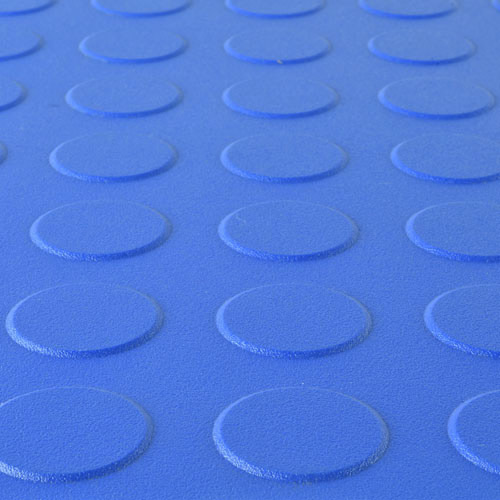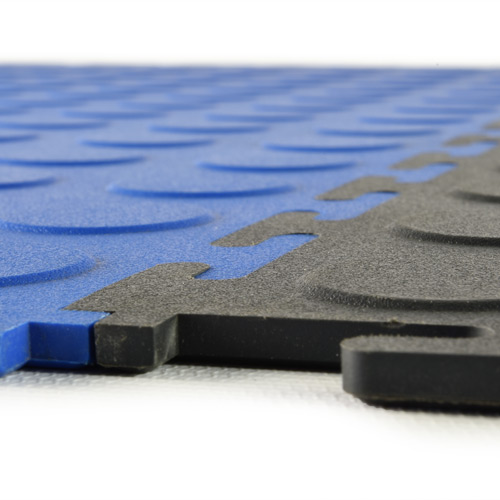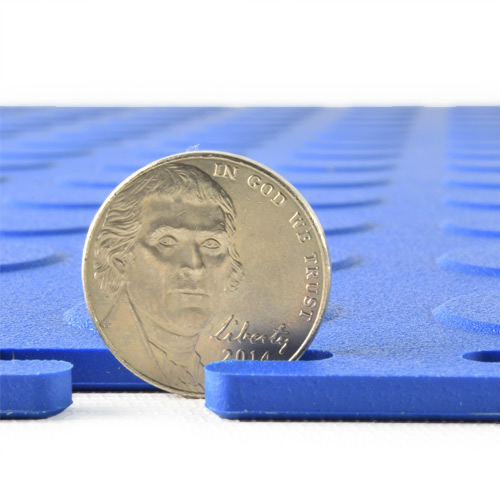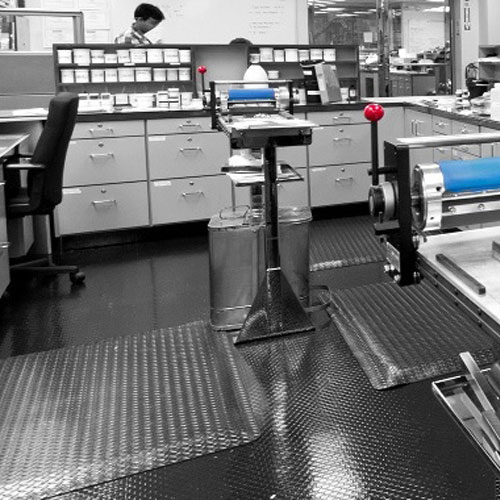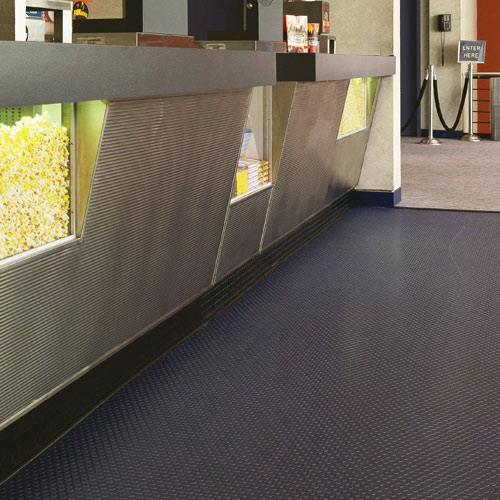 Coin textured flooring
is one of the most popular, textured solutions used in lobby, trailer, garage, aircraft, and industrial settings. The raise in the coin shaped texture pattern provides grip and helps reduce the chance of injuries that could otherwise occur on a slippery floor. Durable, high performing coin flooring can transform any space into a safe, rugged, and reliable one. Although there are many different options at Greatmats, the following 5 coin flooring products are among the best:
Among these coin flooring products are the best options for rolls, PVC tile, and modular flooring tiles. Here, we will highlight each of the product's benefits and features, to help you determine which product will be the best for your project or space.
What Is The Best PVC Coin Flooring Tile?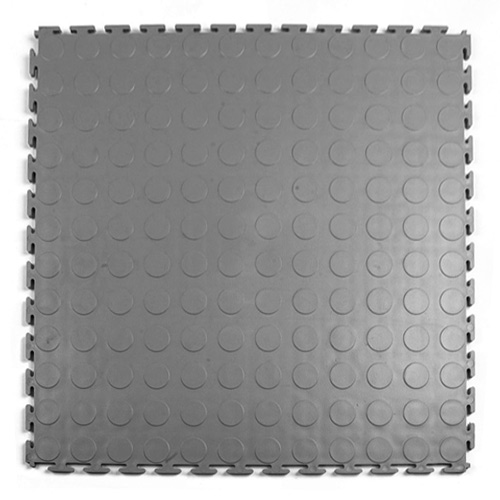 Warehouse Floor Coin PVC Tile is an easy-to-install solution that works well for warehouse and
garage flooring
. It is made of durable, recycled PVC plastic, and each 19.7 x 19.7 inch has a raised surface that lessens scuffing on its surface from foot traffic and vehicles.
This product is easy to install with its adhesive-free interlocking design. Each mat can be installed over old or damaged concrete floors, and it's designed to withstand forklifts, trucks, and other heavy-duty vehicles. It's resistant to oil, gasoline, solvents, and caustics, and the integrity of the product is not affected by heat, humidity, and cold. It retards the growth of bacteria, and it is mold and mildew resistant.
This product is easy to clean and maintain with a damp mop. It's priced at just over $3 per square foot, and it carries with it a 5-year limited warranty.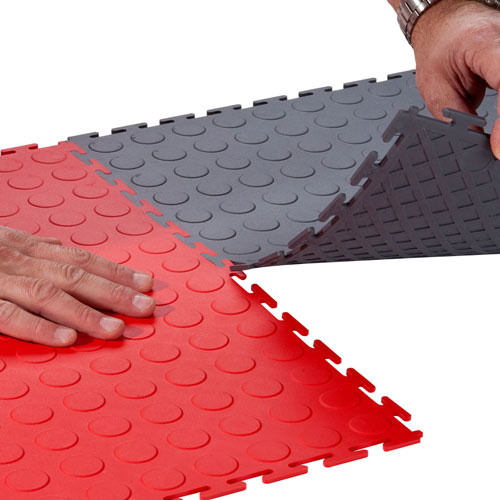 SupraTile T-Joint Modular Flooring is another superior PVC plastic product with a coin top surface texture. This 4.5mm T-Joint 20 x 20 inch coin flooring is designed for industrial, automotive, and basement settings. It boasts solid PVC polymer construction that is comfortable to walk on and quiet, unlike the cheaper, hollow alternatives. It also features integrated ramp edging and protective topcoats.
This product is also quick and easy to install with an interlocking design, and it can go over old, uneven, or contaminated subfloors. It is easy to remove and reassemble, and it provides superior resistance to moisture, abrasion, and impact. It's also resistant to chemicals, oils, mold, and mildew.
This flooring is available in many colors, thicknesses, and interlock styles. It's easy to clean with a damp mop, hot water, and common cleaners. The tiles are priced at roughly $4 per square foot, and carry a 20-year warranty.
Coin Top Home Floor Tiles are another suitable option for home and industry for garage, warehouse, or basement floors. These 20 x 20 inch tiles with 4.5mm thickness easily connect for a DIY adhesive-free installation on any flat, hard surface.
This product is resistant to gas, oil, solvents, and caustics, and it will not be negatively impacted by cold, humidity, or heat. It also resists the growth of bacteria, mold, and mildew.
This coin flooring product is easy to clean with a damp mop and common, non-bleach cleaner. It's available at a price of about $4.20 per square foot, and it carries with it a 10 year limited warranty.
What Is The Best Coin Flooring Roll?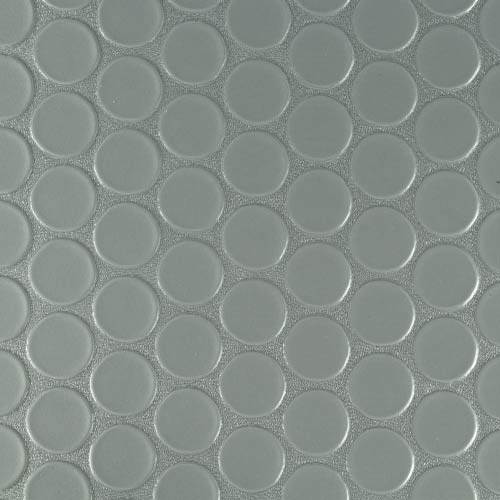 LonCoin Commercial Vinyl Rolls provide a commercial floor option with a designer look and durable style suitable for high traffic areas. In places where vinyl institution flooring can become slippery and wet, this is an excellent alternative providing great traction.
This vinyl flooring roll with a coin top surface is anti-microbial and manufactured using recycled content. It provides MR (Materials and Resources) & IEQ (Indoor Environmental Quality) credits and it's a product with low VOCs (Volatile Organic Compounds).
Each full roll weighs 300 pounds and measures 6 by 60 feet, or 360 square feet. A glue-down installation is necessary, and if more than one of the commercial sheet vinyl flooring rolls is needed, the seams can be welded to prevent edges. It is available at roughly $1600 per roll, and it carries with it a 10-year limited warranty.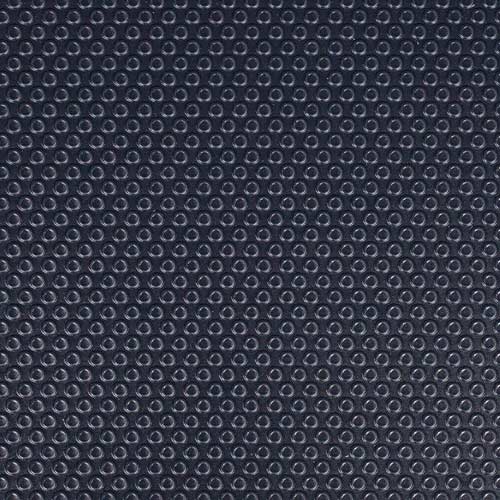 LonEquator Vinyl Rolls are designed specifically for use in aircrafts. It reduces the risk of slipping with its variously scaled coin-stamping. It's an antimicrobial and phthalate free product that lowers VOC and offers GreenAir benefits. It's part of the Axis Aircraft Collection.
This vinyl roll boasts a modern style with its smaller coin pattern. It's available in an assortment of colors and design options like hillcrest tan, black star, santorini blue, and stormy sky.
Each roll is 8 feet wide by 60 feet long and 2.3mm thick. The cost is just over $3500 per roll, which provides 480 square feet of coverage. It carries with it a limited manufacturer warranty.
Greatmats - for the best coin flooring!
Although this is just a small sample of the coin flooring options that Greatmats has to offer, rest assured, if you have a flooring need, Greatmats has you covered. There truly is a product or flooring solution that would work perfectly for your project.
Simply reach out to the friendly and knowledgeable staff at Greatmats, and they will help you determine the product or products that are right for you.