Return Policy and Warranty Information
By Greatmats Staff Created: September, 2017 - Modified: August, 2022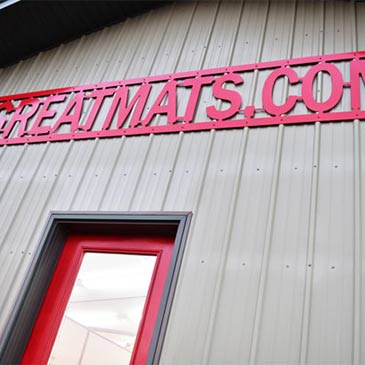 Greatmats is dedicated to providing quality products and a positive customer experience. To ensure both, we offer a 30-day money back guarantee to all customers located in the United States and Canada.
Return Policy:
If for any reason that you are not satisfied with the quality of the product you receive, you may return unused products within 30 days of delivery for a refund with the following conditions:
All "free shipping" product returns will incur a minimum restocking fee of 25%. Standard restocking fee is 10%.
Only new in-the-box and unused material is returnable.
The customer is responsible for the return shipping cost.
Qualifying returns occurring more than 30 days after delivery are subject to up to a 25% restocking fee.
A 10% restocking fee will be charged for all exchanges.
Unapproved returns may result in additional fees and return shipping costs.
Contact us at 877-822-6622 or via email (service@greatmats.com) for options or instructions on how to make your return.
The following do not qualify for the 30-day money back guarantee:
Used Products (Laying product on the floor only once will be considered a used product - as lint and dust is easily adhered to flooring.)
Orders under $50 for product cost
Clearance Products
Discontinued Products
Special Order Products (These products are noted as a Special Order or a Non-Returnable product at the time of order or when a quote is provided.)
Original Shipping Costs
Warranty Returns:
If a product is thought to be defective under normal use within the warranty period, please contact customer service. If a customer ships a product back to Greatmats, the customer will be reimbursed for shipping costs incurred when the product is received by Greatmats and, after inspection, is determined to be defective merchandise.
When Greatmats files a claim for product issues with a manufacturer, only file one claim per customer order is permitted.
Warranty Information:
Please review all warranty information per product on our product information pages. Warranties will vary from product to product. If you don't find what you are looking for online please call customer service or email us your request.
These Greatmats' policies may be changed without notice.