Can You Paint Vinyl Floor Tiles?
By Lisa Hobbie Created: October, 2021 - Modified: February, 2023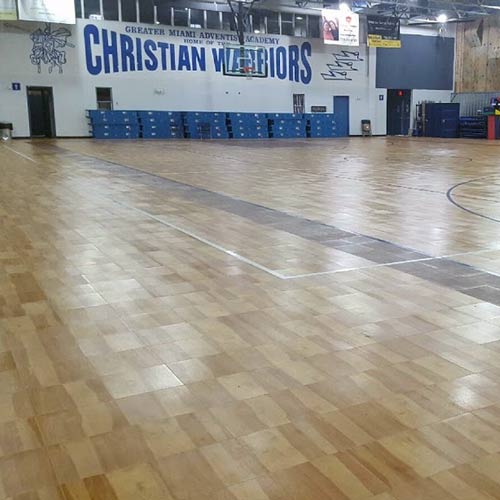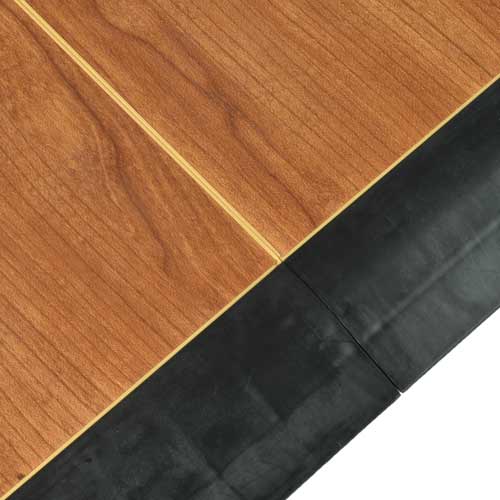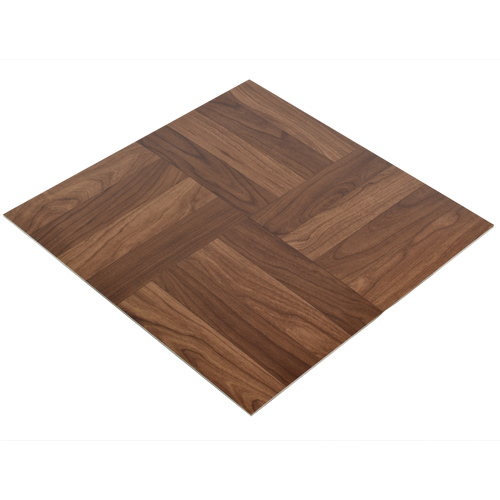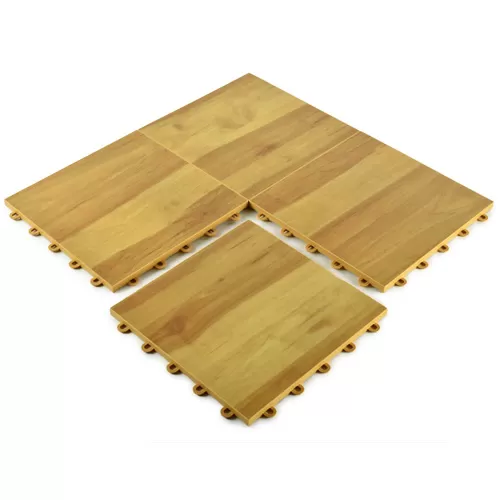 There are many different vinyl floor tiles available at Greatmats that are paintable, from basketball court tiles to black and white event tiles, and more.
Vinyl floor tiles come in many different styles - from self stick to interlocking, varieties - including some that are paintable and others that are not, shapes - from 12x12 square to rectangle, and looks - including patterned, retro, and plain.
The following list represents some of the most popular and best selling vinyl floor tiles at Greatmats:
As indicated next to the product name, some of the popular vinyl floor tiles featured are paintable, where others have not been tested for that. Those that haven't yet been tested are made of similar materials to those that endure painting, and a sample of the products can be requested so you can test them out for paintability.
The featured products are versatile, durable, attractive, and affordable. They are suitable for many different types of settings, with at least one option appropriate for a bathroom, kitchen, basement, and gym setting. They each deliver some amazing features and benefits, making them all among the best of the best vinyl tiles available.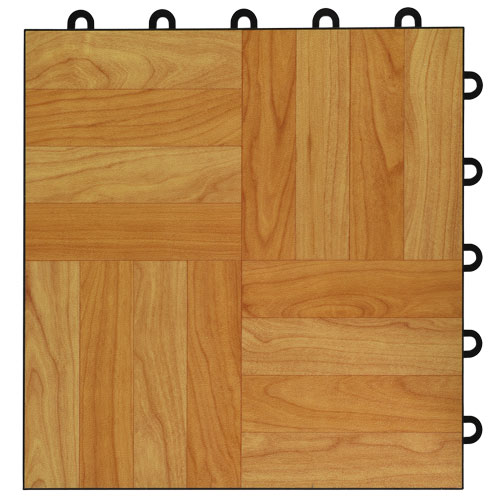 Max Tile Raised Floor Tile is a line paintable option. It's a wood alternative product that is high performing and attractive, and it can be installed over any surface, even carpet or slightly uneven subfloors.
This is a great product to use in rooms and spaces prone to excess moisture, as the tiles allow for air flow and reduce the chance of mold or mildew growth. These tiles are also very durable while offering comfort and anti-fatigue benefits. With this flooring's robust design, versatility, and outstanding manufacturing tolerances, it is one of the most popular solutions on the market that can be used in basements, garages, sport courts, fitness centers, aerobic studios, and virtually any room in a home or office.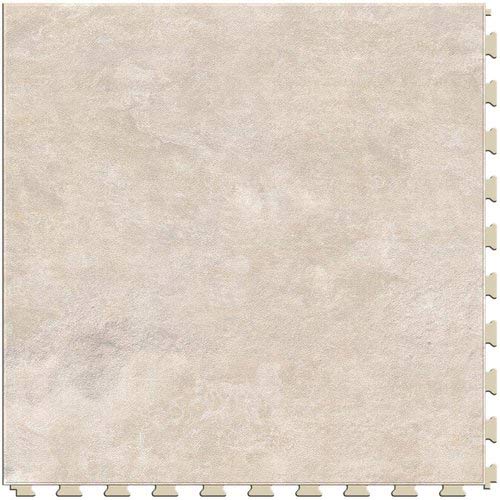 HomeStyle Stone Series Floor Tile has not been tested for painting. It's an attractive, faux stone solution with a unique hidden interlocking tile design and vinyl top surface texture that looks great while offering warmth and comfort under foot.
This cushioned product can be installed over old and uneven subfloors, and it is easy to uplift and relay; so, it is a viable temporary solution. It works for home or commercial settings as it is durable and attractive. It's commonly used for kitchens, living rooms, dens, or other interior areas of the home.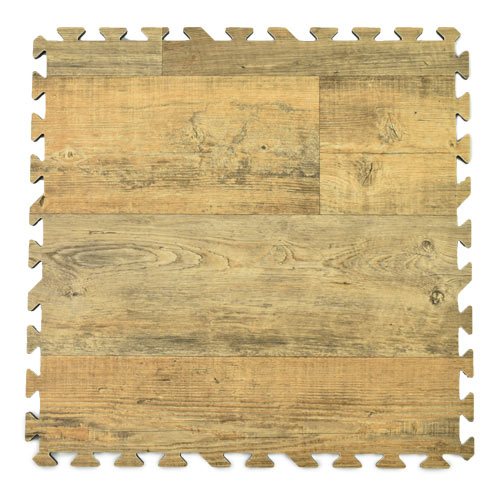 Rustic Wood Grain Trade Show Center Tile has not been tested for painting. It's faux wood vinyl flooring option that works well in a temporary space where anti-fatigue properties and comfort are needed.
These vinyl floor tiles are lightweight, non absorbent, waterproof, portable, and easy to install without adhesive. It is a product that delivers an attractive appearance, especially with the optional beveled edge, and it's very easy to keep clean.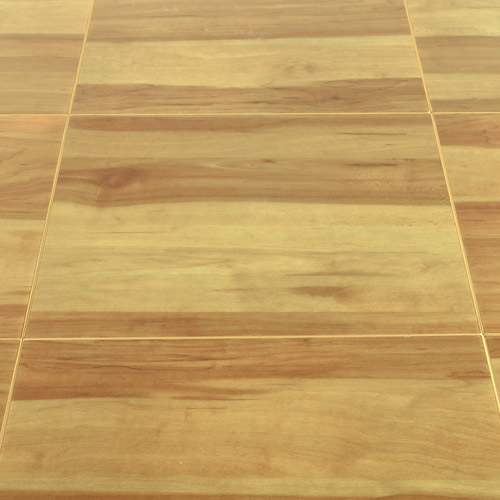 Basketball Court Tile Gym Floor Pro is a paintable flooring product. These tiles offer a solution that is suitable for temporary or permanent use with its simple, snap together design.
Featuring a robust surface that is scuff and stain resistant as well as non-absorbent, this flooring is suitable for gymnasium flooring, basketball courts, and even pickleball or badminton courts. The tiles have a 20 mil, 0.5mm thick wear layer and they can be installed atop a 3 mm rubber underlayment material, if desired.
Greatmats - For The Best Vinyl Flooring - Paintable & Other
Greatmats is your one-stop-shop for the best vinyl tiles - with options that are paintable, some that may be, and others that are not. From the products featured here to one of the many others available, regardless of the product you choose, you will enjoy a solution that is versatile, durable, attractive, and easy to work with when it comes from Greatmats.
If you would like more information about any of the featured products, or, if you have questions about other options at Greatmats, just reach out to the customer service team. They can provide you anything you need, including samples, to help you make the decision that's right for you.