What's The Best Resilient Vinyl Flooring?
By Lisa Hobbie Created: February, 2021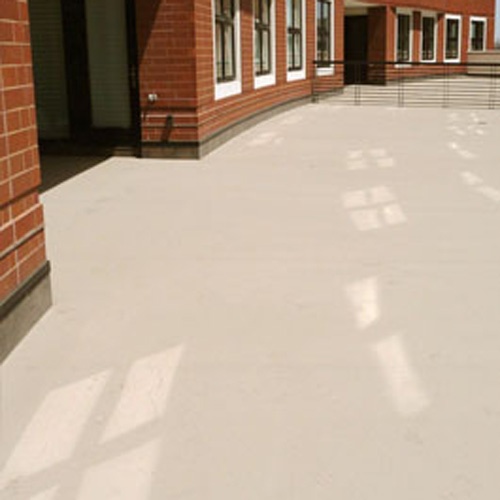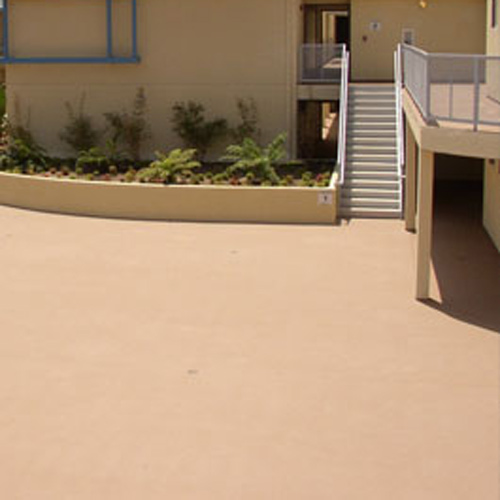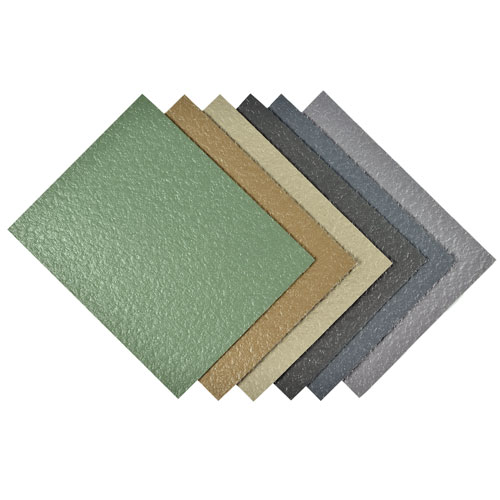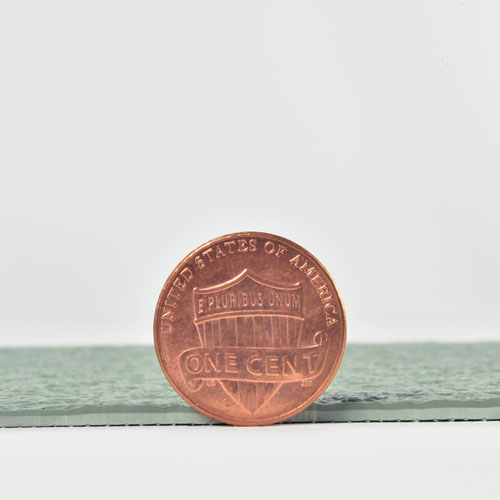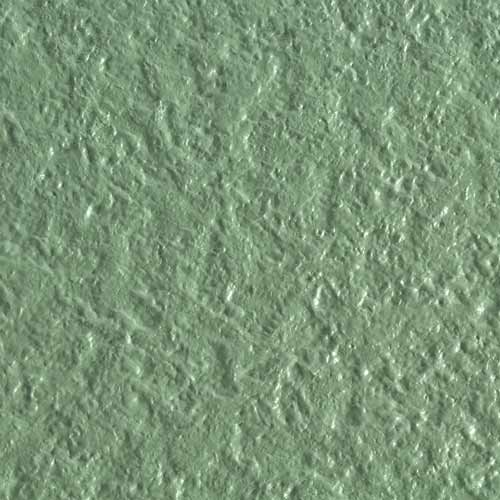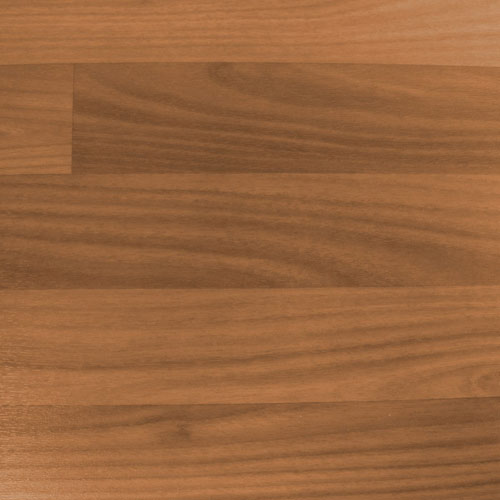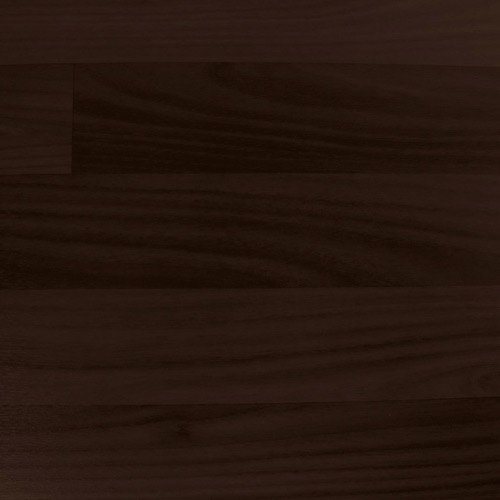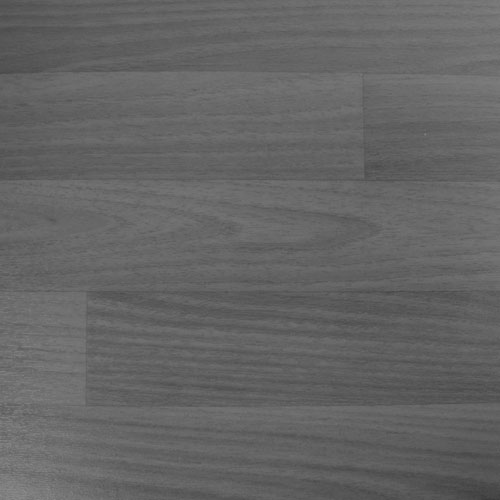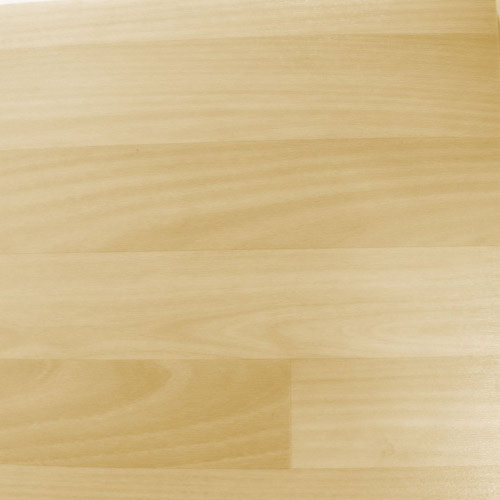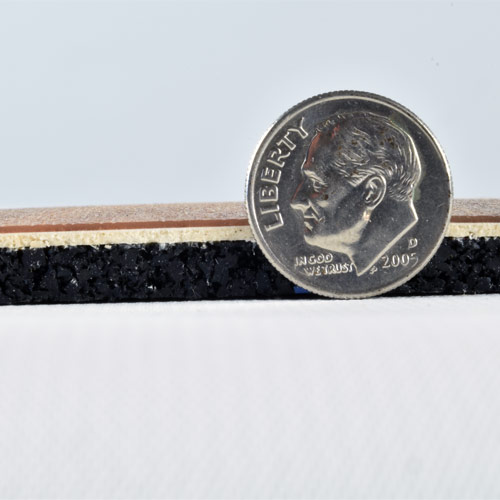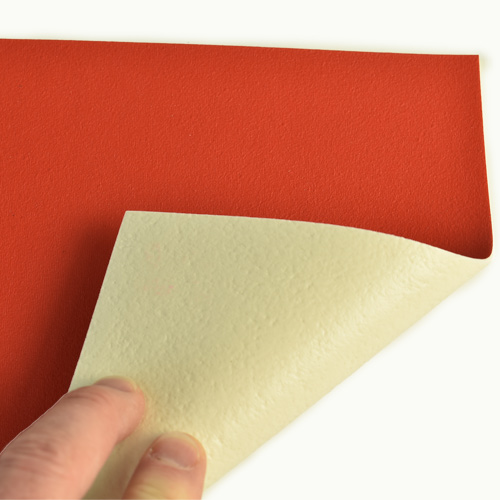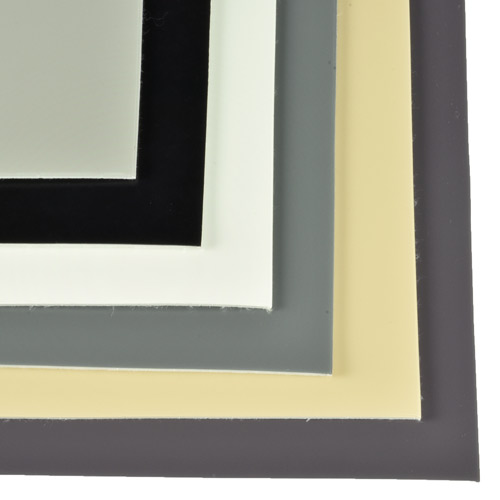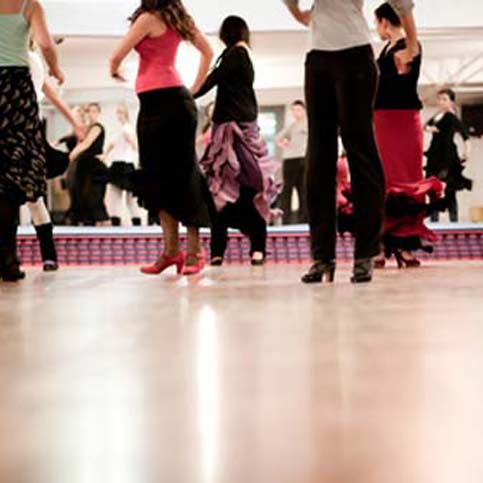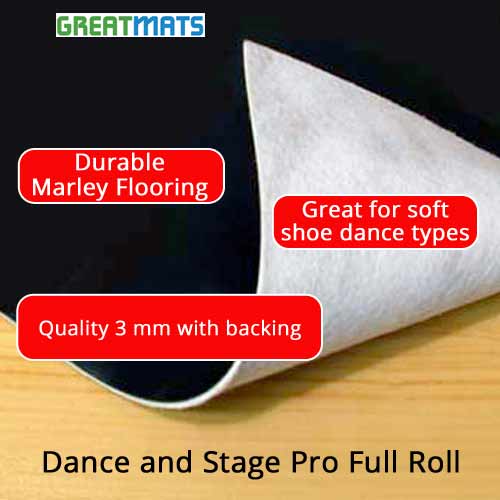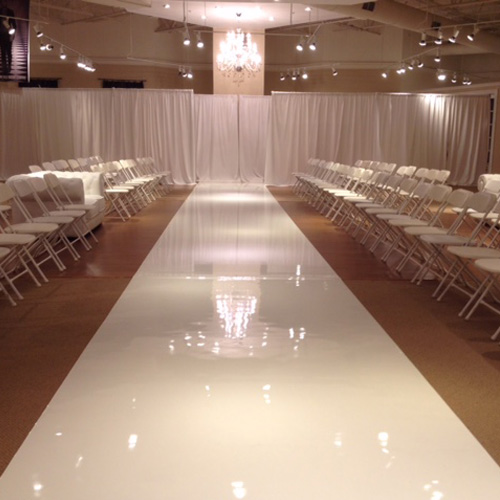 Resilient vinyl flooring
is among the strongest and most durable flooring solutions available to install in home or commercial settings. With today's better technology and advanced manufacturing techniques, engineered sheet, plank, and vinyl tile flooring products are better than ever, and the options go way beyond the basic lines. Among the many
resilient
vinyl flooring options available at Greatmats, the following seven products are among the most popular and best selling:
Of these products, there are those suitable for industrial and commercial settings, others suitable for dance studio settings, and some suitable for virtually any installation. Let's review some of the features and potential applications of each.
Are Any Resilient Vinyl Flooring Options Suitable For Outdoors?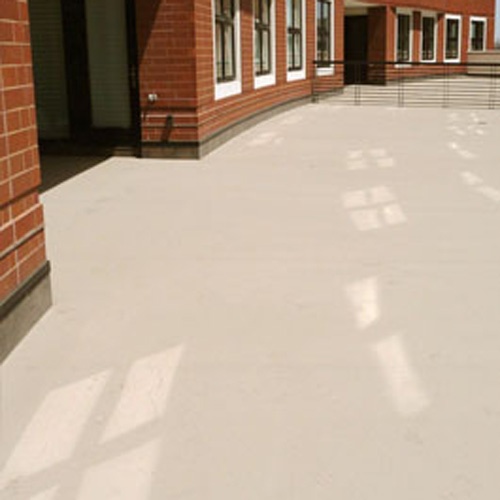 LonDeck Commercial Vinyl Rolls, as the name implies, are designed to endure lots of use and heavy foot traffic, perfect for pools, hotels, decks, stairways, and other indoor or outdoor commercial settings. This product features a unique, crevasse texture surface, providing added traction and robust weather-wear.
This waterproof, exterior
sheet vinyl
with proven performance for over three decades boasts a slip resistant embossing, enduring color, and excellent stain resistance that endures time and nature. It's a lightweight, single-ply product that provides sound absorption on decks,
balconies
, and roof decks, and it has been wear-wear tested to be a top notch resilient vinyl flooring option. It's available in 6 colors and carries with it a 15-year warranty.
What Are The Best Resilient Vinyl Flooring Options Suitable For Dance Or Fitness Studios?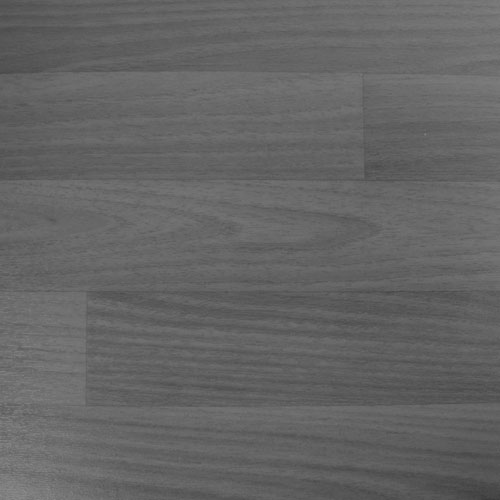 An Athletic Vinyl Padded Roll is a fitness or sports flooring product that provides superior sound and shock absorption qualities. It has a paintable surface and boasts ergonomic benefits. It's often used in
basketball courts
, yoga studios,
pilates studios
, dance studios,
volleyball courts
, and workout rooms.
Each Vinyl Padded Roll features a synthetic wood grain surface that is fusion bonded to a 5mm rubber base layer. This provides a beautiful faux wood option that is easy to clean and quiet underfoot. It's also fade resistant and easy to clean and maintain. Each roll comes in lengths of 30 linear feet and carries a 10 year limited warranty.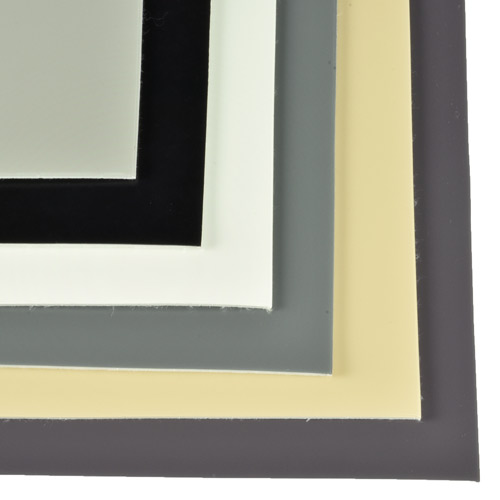 If you prefer a resilient vinyl flooring option designed specifically for a dance environment, the Dance and Stage Pro Roll may be your best bet. It's a thick,
Marley flooring
with a smooth, flat finish and strength to endure the weight of
theater sets
, camera dollies, and lots of dancing without suffering damage.
This flooring roll can be used to protect a stage or dance subfloor, and it is suitable for temporary or permanent installations. For a seamless dance floor, a glue down, heat welded installation can be used. It's available in custom cut lengths and is 3mm thick for durability and cushion. It is available in six natural colors and carries with it a 15-year limited warranty.
What Are The Best Resilient Vinyl Flooring Options Suitable For Events?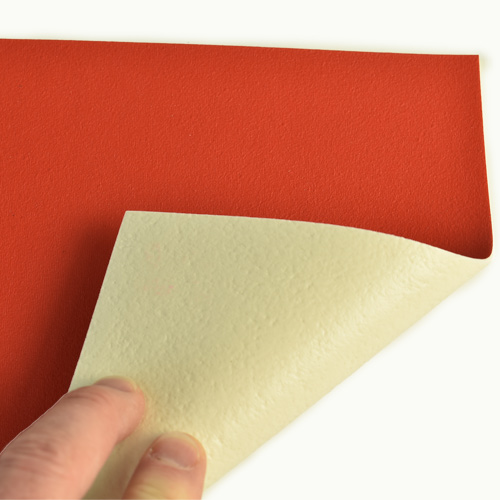 A Vario Grip Floor is just one of the many vinyl flooring options suitable for events. Although not recommended for dance, it does provide a textured, skid resistant surface that makes for an excellent event flooring, exhibit hall flooring, tradeshow flooring, or other portable flooring.
These full rolls are stain resistant and anti-skid and available in 10 different colors.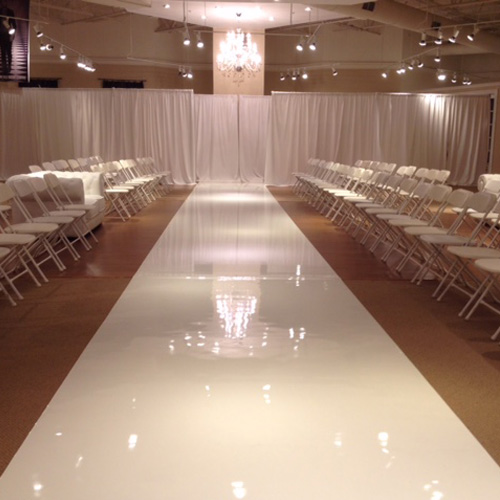 An Event High Gloss Flooring Roll is another temporary vinyl flooring option that is designed for special events, video shoots, commercials, wedding walkways, graduation walkways and fashion promotions. It presents the ability to allure an audience with its brilliant white or other classy colors, and it's easy to roll out and tape down for a fast installation.
The attractive, high gloss finish presented by this roll is second to none. It provides 360 square feet of coverage and carries with it a 5-year warranty.
What Are The Best Resilient Vinyl Flooring Options For Around The Home Or Office?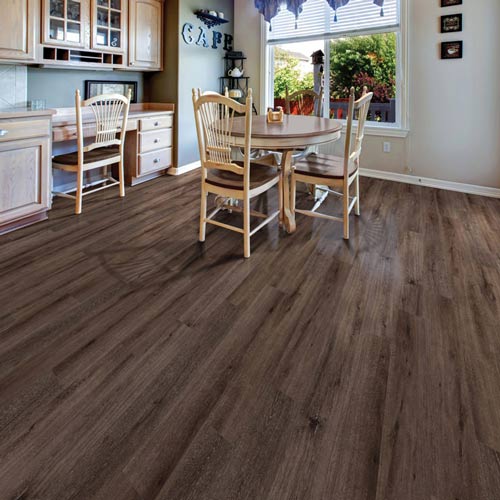 Heartland Trail Vinyl Flooring Planks are made of solid virgin vinyl with fiberglass reinforcement. They can be installed in any residential or commercial setting, as they are scuff and stain resistant and require no underlay or acclimation.
Because of the durability of this product, it is suitable for settings not able to accept laminate or hardwood flooring. Each plank is waterproof, phthalate free, hygienic, and easy to clean. It looks like authentic hardwood and can be easily installed using a high tack universal flooring adhesive.
Available in eight different wood grain finishes, this option carries with it a 20 year commercial warranty.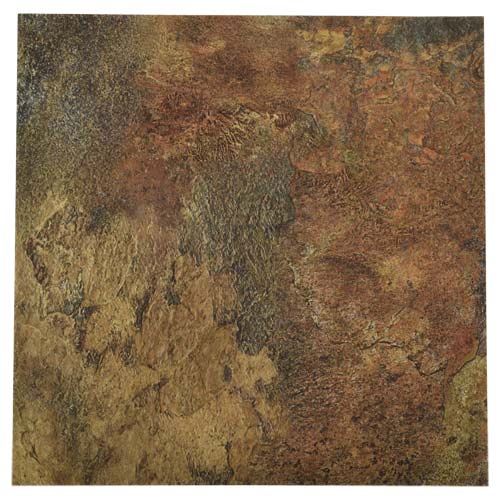 Finally, the Vinyl Peel and Stick Slate Floor is another popular resilient vinyl flooring product. A slate flooring alternative that is super economical, this product is perfectly designed to look and perform well in kitchens, basements, entryways, garages, living rooms, and dining rooms.
Unlike cheap laminate floors, this will not expand when moisture is present, and it is very resistant to water. It is commercial grade with a wear resistance surface, and it can be installed on any hard, flat surface. This product comes with a 5-year limited warranty and is available in faux wood options, as well, like oak, cherry, walnut, and maple.
Greatmats - For the best resilient vinyl flooring options!
Aside from the vinyl flooring products highlighted, Greatmats offers a wide variety of additional options. From numerous other plank and tile options to additional flooring rolls, there is a product to suit any need or preference.