What Are The Best Gym Flooring Rolls?
By Lisa Hobbie Created: December, 2020 - Modified: January, 2021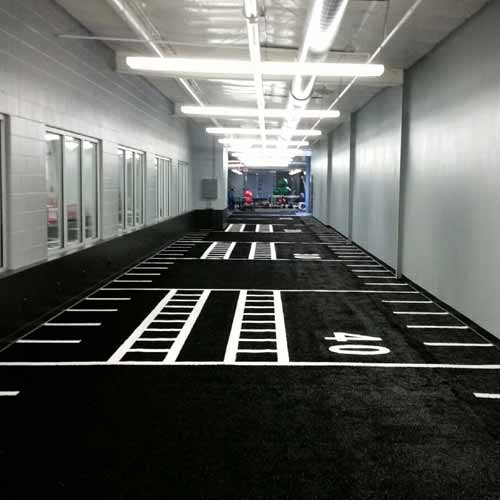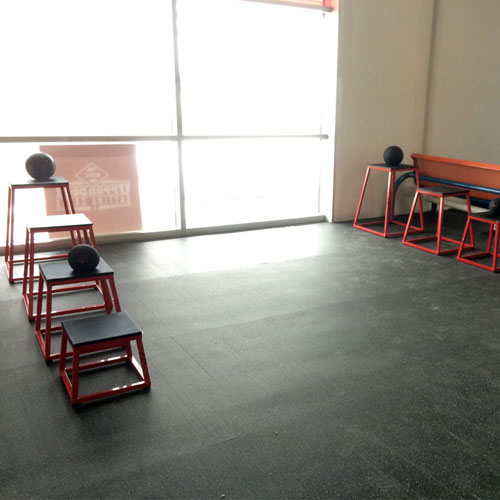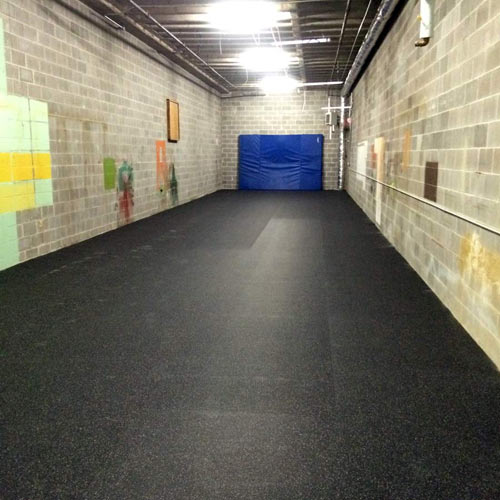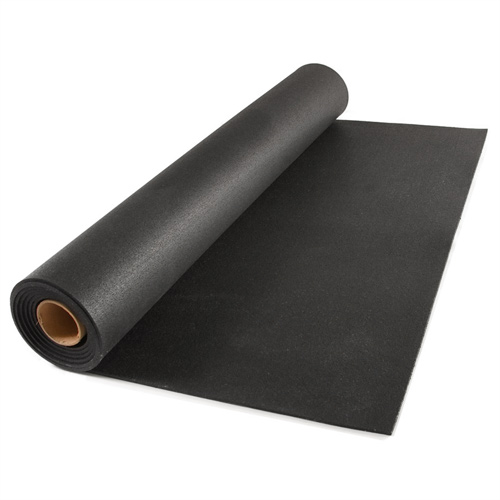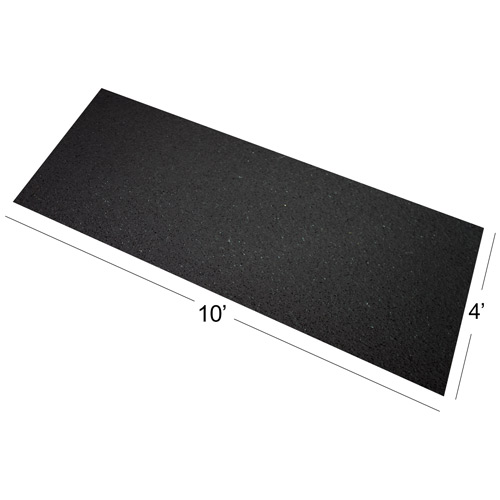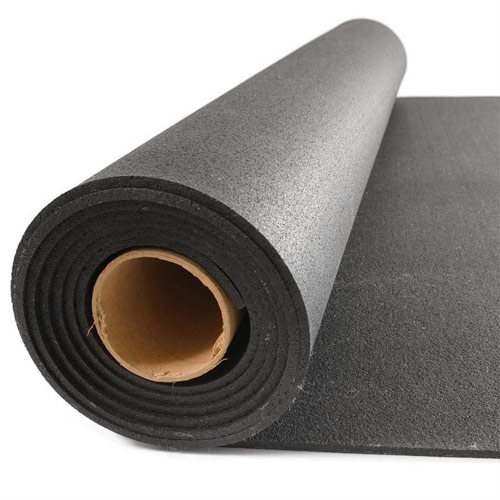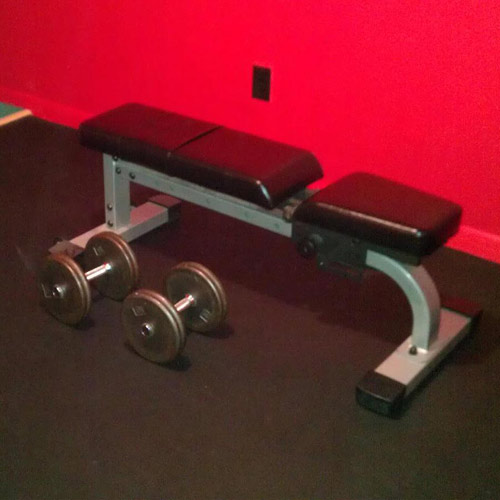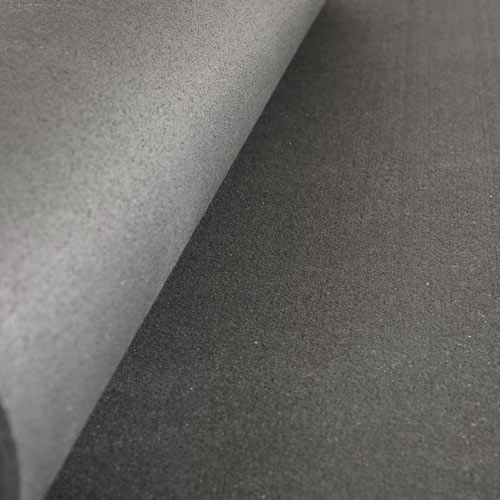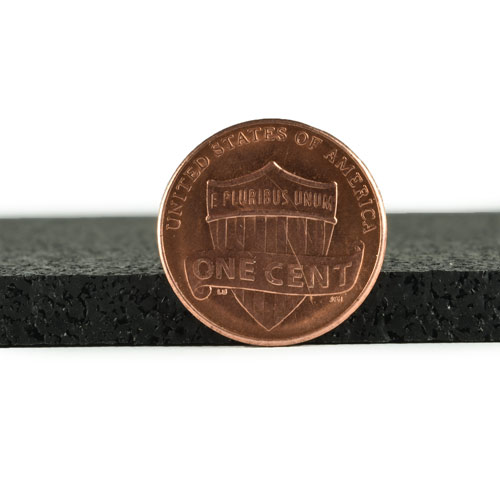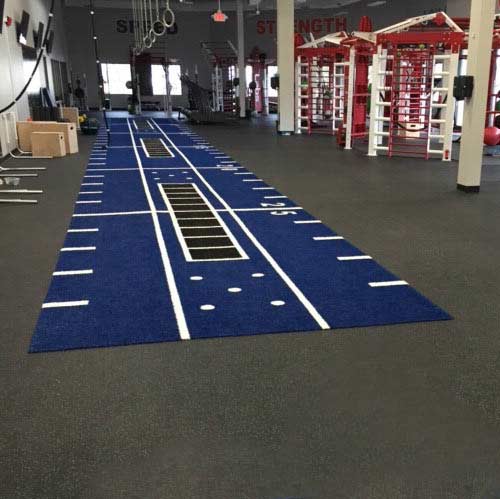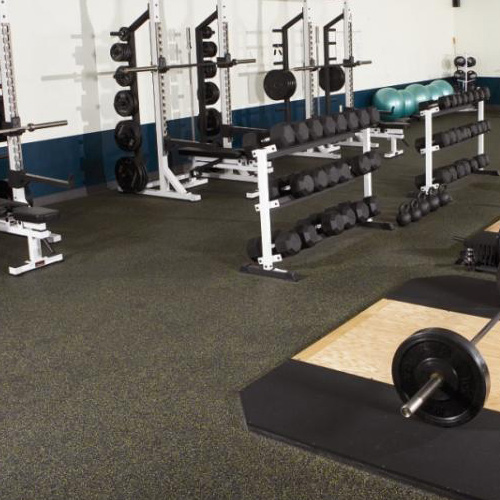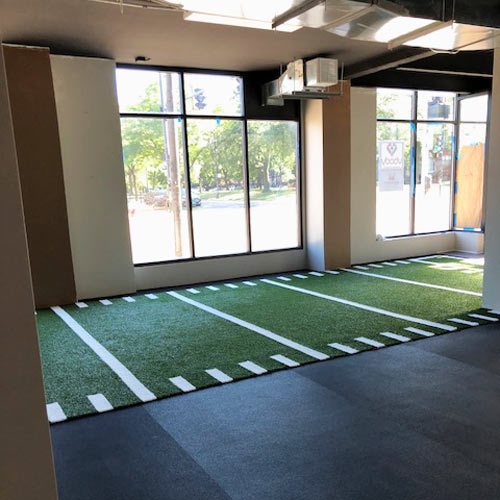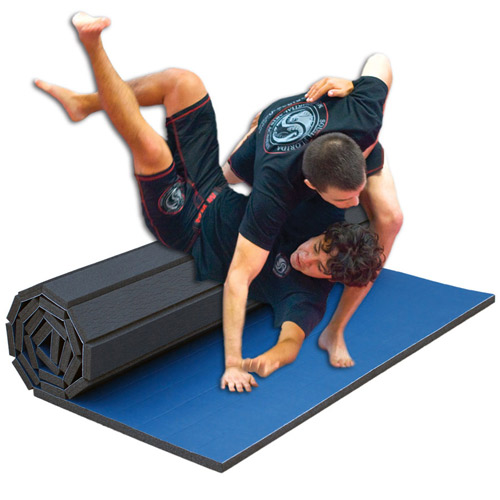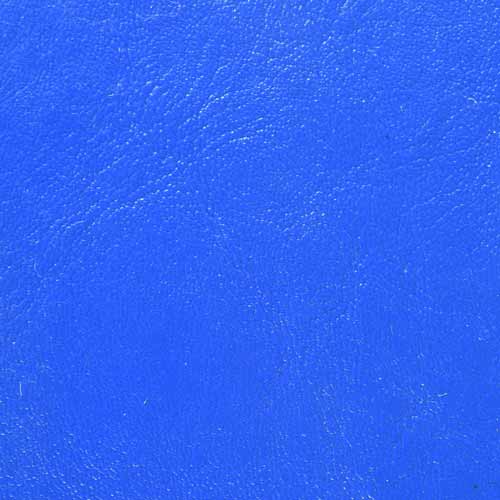 When considering flooring options for home or commercial gyms, there are many options to consider.
Obviously,
gym flooring
needs to be able to withstand abuse from free weights and exercise equipment, foot traffic, and other wear and tear. Durability, cost, ease of installation, environmental friendliness, sustainability, and other factors are often considered as well.
A popular choice that works in virtually any gym setting is a gym flooring roll. Gym flooring rolls are easy to install and require very little maintenance. They can provide comfort and safety for the athlete, and they often provide excellent subfloor floor protection. Rolled gym flooring can be environmentally friendly, and act as a noise buffer. Greatmats offers the best selection of gym flooring rolls available anywhere in multiple different material options.
¼ Inch Thick Rubber Flooring Roll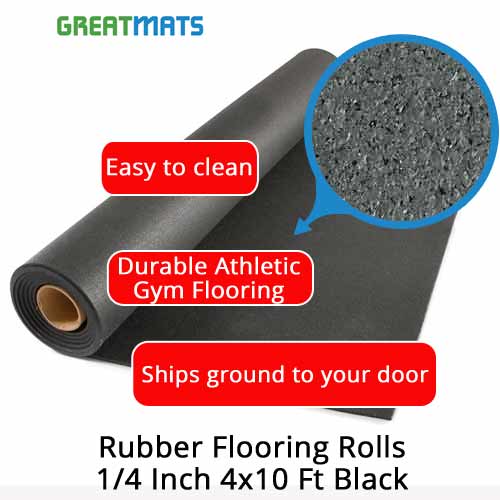 The ¼ inch thick rubber gym flooring rolls are perfect for home gym floors and exercise rooms. This option is 4x10 feet, which provides 40 square feet of coverage. These rolls work really well under heavy exercise machines and weights.
The size and weight of this product makes it a good one to have in a space where you may need to remove it and store it at times. It's super easy to roll up and roll out to install without adhesive. This black rubber roll is made in the USA.
¼ Inch Thick Regrind Confetti Roll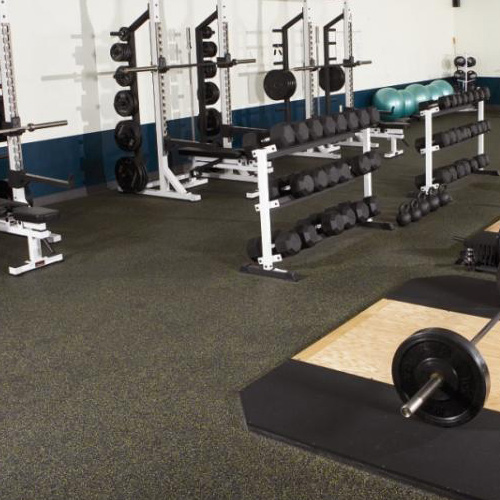 Gym flooring rolls that are extra affordable are those with regrind confetti color. This is a great choice if you're looking for a quality roll with huge cost savings due to the fact it is made with recycled scrap material.
The ¼ inch thick roll is 4 feet wide and can be custom cut to any length over 15 feet per roll. This made-in-the-USA product is easy to install. Simply unroll it onto a concrete or other hard, flat surface. It will perform well as an exercise mat, treadmill mat, weight lifting mat, and more. It is durable and versatile and provides excellent value.
Made to the same quality standards as our other rolled rubber flooring, the main difference is that there are random flecks of color in the otherwise black floor.
V Max Artificial Grass Turf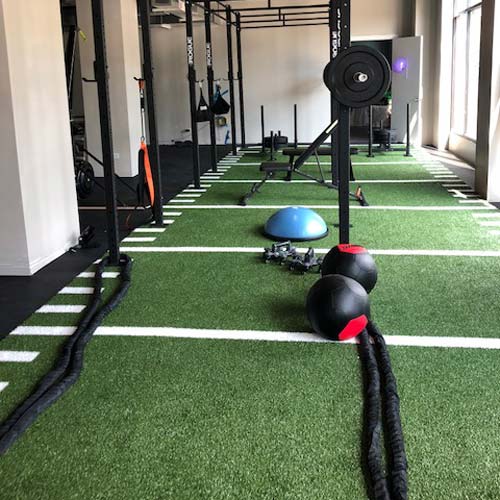 Gym flooring rolls are also available in artificial grass turf, as the V Max product. This particular roll is super popular among CrossFit facilities. The fake grass is among the best indoor/outdoor turf roll options available on the market and works really well to create a strip or lane and can be marked with lines.
The high value, high-performance quality, and durability are unbeatable compared to other synthetic turf options. These turf gym flooring rolls are virtually maintenance-free and react naturally - even after heavy use over time!
Designed to provide a realistic feel with a blend of nylon and polyethylene and a ¾ inch pile height with 5 mm foam backing, you will enjoy the look and feel of natural grass.
Roll Out Wrestling Mat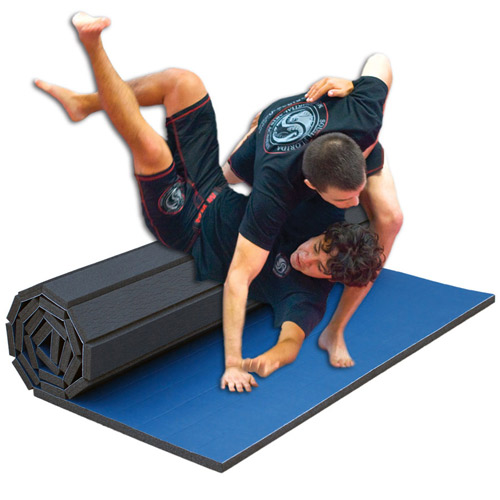 There are martial art gym flooring rolls, as well. The Roll Out Wrestling Mat is a very versatile one that can be used as a workout mat, wrestling or jiu-jitsu practice mat, gymnastics mat, and more.
This mat is another one that can quickly and easily be rolled out when needed, and it is super easy to carry. You will also appreciate that it will resist curling or rolling back once it is rolled out flat! These gym flooring rolls feature a vinyl top in a smooth surface and are made of durable PE foam core material.
They are extremely durable and are available in numerous color options. At 5x10 feet in size, they are designed to last for years of home training.
They feature a 1-year warranty against defects. Like most other rolls and mats, these can be easily cleaned with common household floor cleaners and a damp mop.
Athletic Vinyl Padded Roll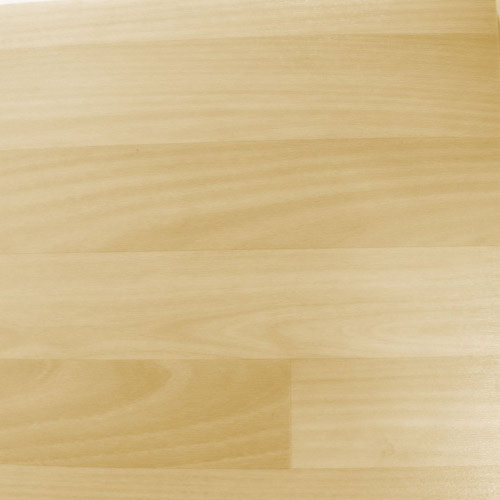 If you are looking for gym flooring rolls to use in a group fitness studio setting, the Athletic Vinyl Padded Roll is perfect. These rolls are extremely sound and shock absorbent as well as ergonomic and quiet underfoot.
These rolls are also extremely easy to clean and maintain. Typically used in basketball courts, yoga studios, pilates studios, volleyball courts, dance studios, and cardio rooms, this rolled flooring is a great solution for numerous athletic facilities.
The product features an attractive, wood-grain surface that is fusion bonded to a 5mm base layer - providing a floor that feels and looks amazing.
Greatmats - For Gym Flooring Rolls and more!
If you are considering gym flooring rolls for your workout space, it's time to let Greatmats go to work for you. With styles and color choices that go far beyond those highlighted, unbeatable pricing, custom cut rolls to fit your space, and value and service beyond comparison, Greatmats has it all.
Greatmats keeps a wide variety of options in stock at the warehouse for fast shipping and delivery of your rolled flooring is ensured. The exceptional and professional team at Greatmats is ready to answer any questions you have about rubber flooring rolls for gyms, and they will help you order the option that is best for your gym space – commercial, home, garage, weight room, or more.