What Are The Best Home Dance Studio Flooring Materials?
By Lisa Hobbie Created: May, 2020 - Modified: September, 2023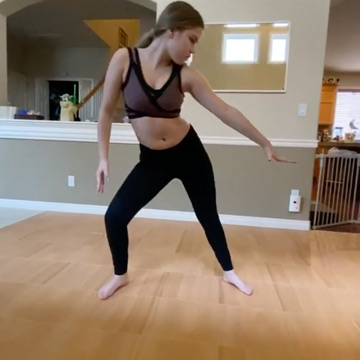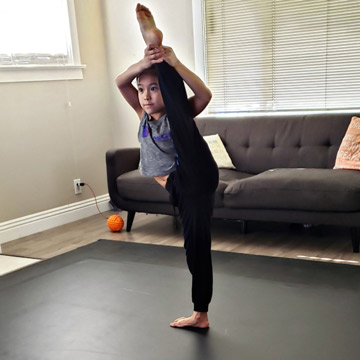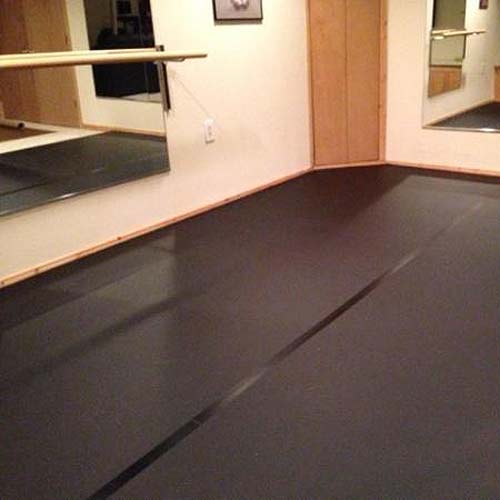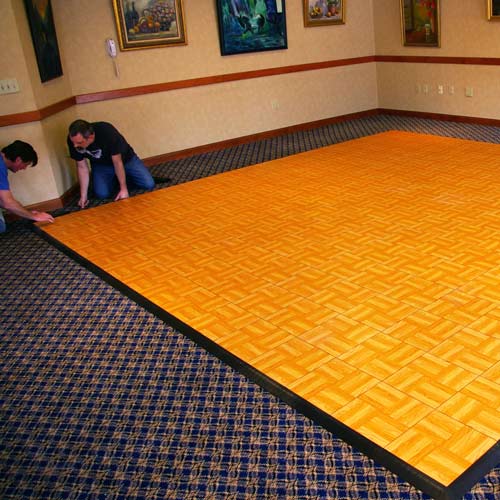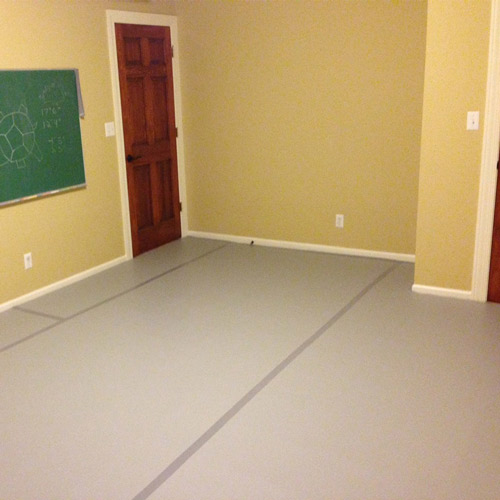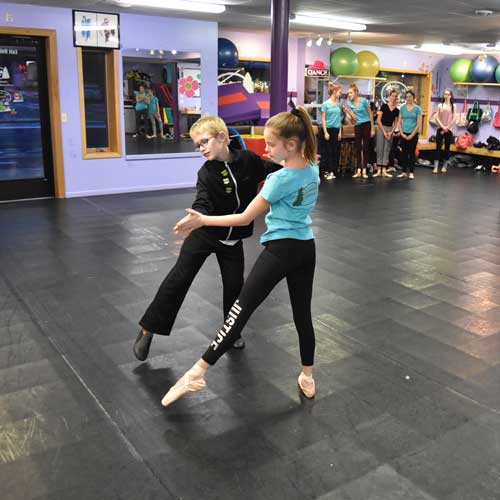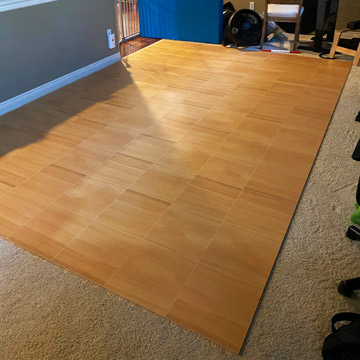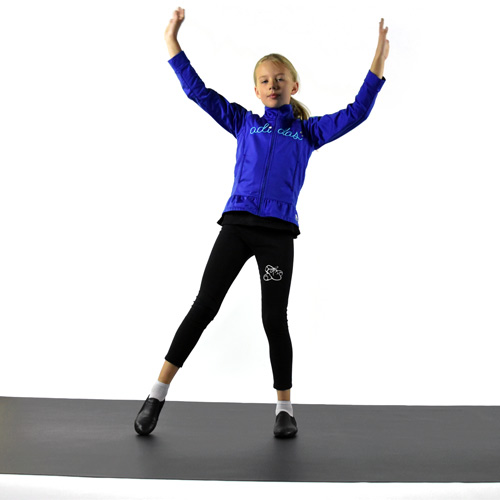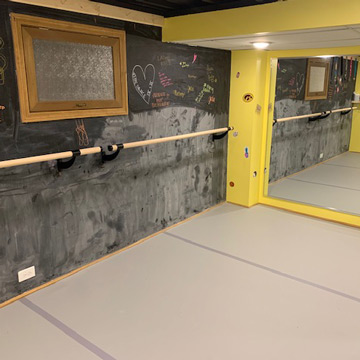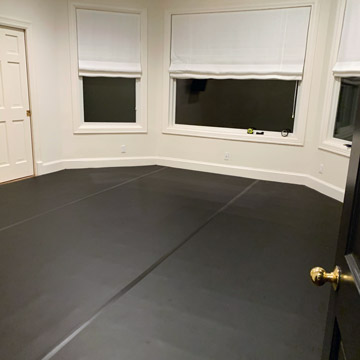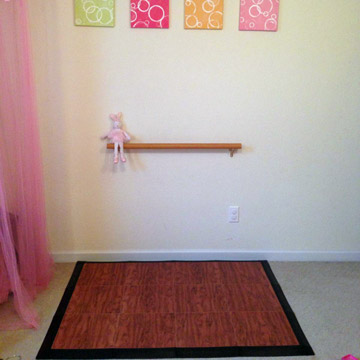 If you have a dancer in your home, you have likely played around with the idea of making a space in your house dedicated for dance. If you don't have an actual room to dedicate to a home dance studio, that doesn't mean it's not possible to have one. A corner of a garage, a low traffic hallway, utility room, or basement are all options. You don't need a huge space to make it work, but you do need the right kind of flooring for that space.
Greatmats has many home dance studio flooring options suitable for a variety of settings and each form of dance! If you want to ensure your dancer can keep practicing - regardless of whether or not our world is in quarantine, Greatmats can make that possible with one of many DIY solutions! The type of surface on which you'll be installing your dance floor and the style of dance you'll be practicing will likely play a big role in determining which dance floor material or combination of materials will suit your situation best.
Home dance flooring systems can use any combination of the following materials:
Vinyl
EVA foam
Polypropylene plastic
and Rubber
Home Dance Subflooring
Regardless of the home dance studio flooring you go with, you may want to install a special subfloor. Our two-part home dance subfloor is an affordable options can easily be installed without glue or special hardware and will help reduce fatigue and injury when dancing over hard surfaces such as concrete.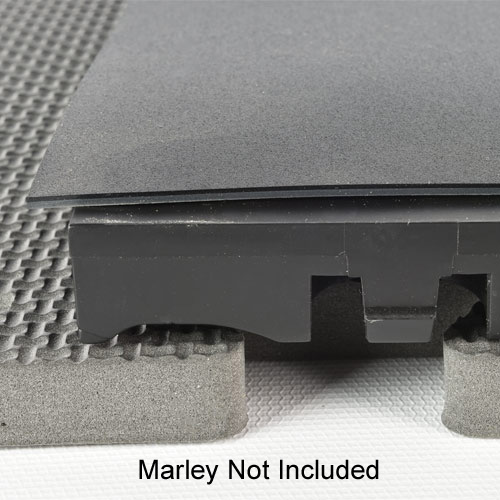 Our first two-part option is removable and portable, and it provides excellent cushion and support for dance floors. The bottom tiles are foam material in 2x2 ft tiles. They have a plastic layer in 1x1 foot tiles on top. When both layers of the interlocking subfloor are installed, you'll have a great all-purpose dance floor offering capability of being a dance floor as is, without having to add the optional marley floor. It will serve much like a sprung floor.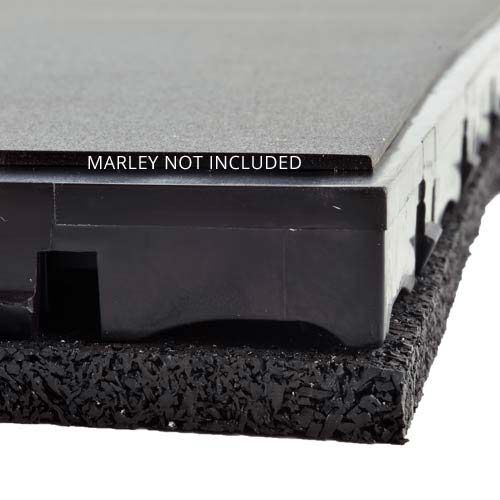 For the highest quality dance studio underlayment, choose the Elite Subfloor option. This will provide a professional look and feel for your dancer, as well as a layer of safety. With the cushioned rubber bottom layer, topped with plastic modular tiles as a second layer, this subfloor provides a firmer foundation on which to lay an Adagio Marley dance floor.
Home Marley Performance Flooring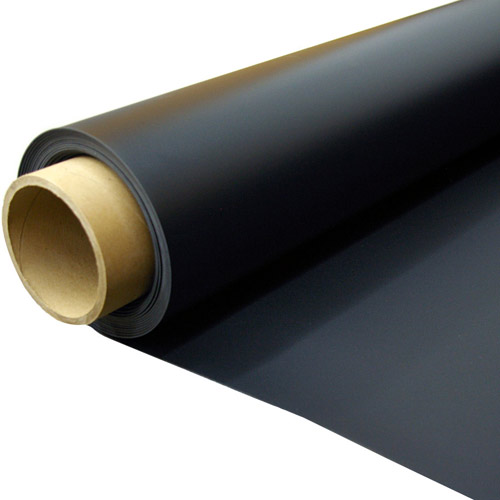 If you have a firm, flat surface like wood in your dance space, a home Adagio dance floor package is an excellent option that will deliver amazing results.
This Rosco Adagio Marley floor works well for ballet, tap, jazz, and lyrical. It works well with hard or soft shoes, or, bare feet.
To install this 10.5x10 foot floor, simply unroll and tape down using the tape provided. The resulting floor is extremely tough and durable, and it can be installed and rolled back up to transport or store it, as needed. This flooring provides great traction and is slip resistant - but it still allows freedom of movement.
For the best dance floor that can go over wood or one of the above subfloors... this is it.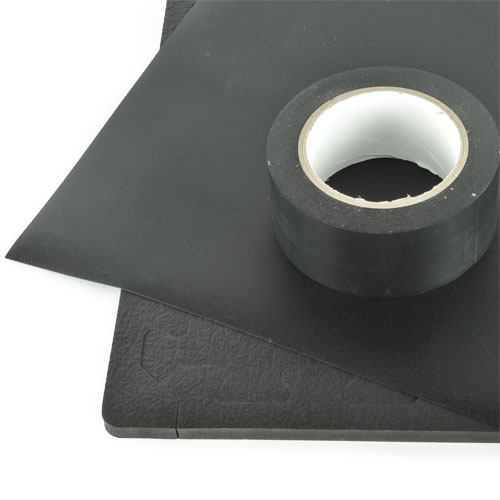 If you want an option that provides a cushioned subfloor with a marley surface for installation over tile or other hard surfaces, choose the Home Dance Floor with Cushion package, which comes with 20 linear feet of black Adagio dance floor material, 25 tiles of the Sport Plus Designer foam tile and one roll of floor tape. This is a great option to go over a solid surface, but it isn't intended to be installed over carpet.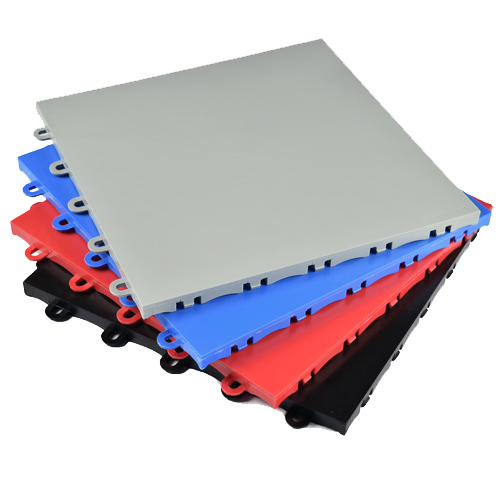 For carpeted areas, use flat top court tiles over your carpet to create a firm and flat surface to install your marley on top of - or check out our Portable Dance Floor Tiles.
A Rosco Adagio Marley home dance studio flooring system is easy to clean using a few simple steps. First, simply sweep away any debris and dry mop it after each daily use. This will protect your floor's quality and preserve the professional appearance. After the floor is swept, further cleaning may be done using a damp mop and special
Rosco cleaner
. This cleaner is specifically formulated for the Marley roll floors and is what is required to maintain the warranty on the flooring. It can be used diluted with water for daily floor cleaning or full strength to remove stains or scuff marks on the flooring.
Portable Dance Floor Tiles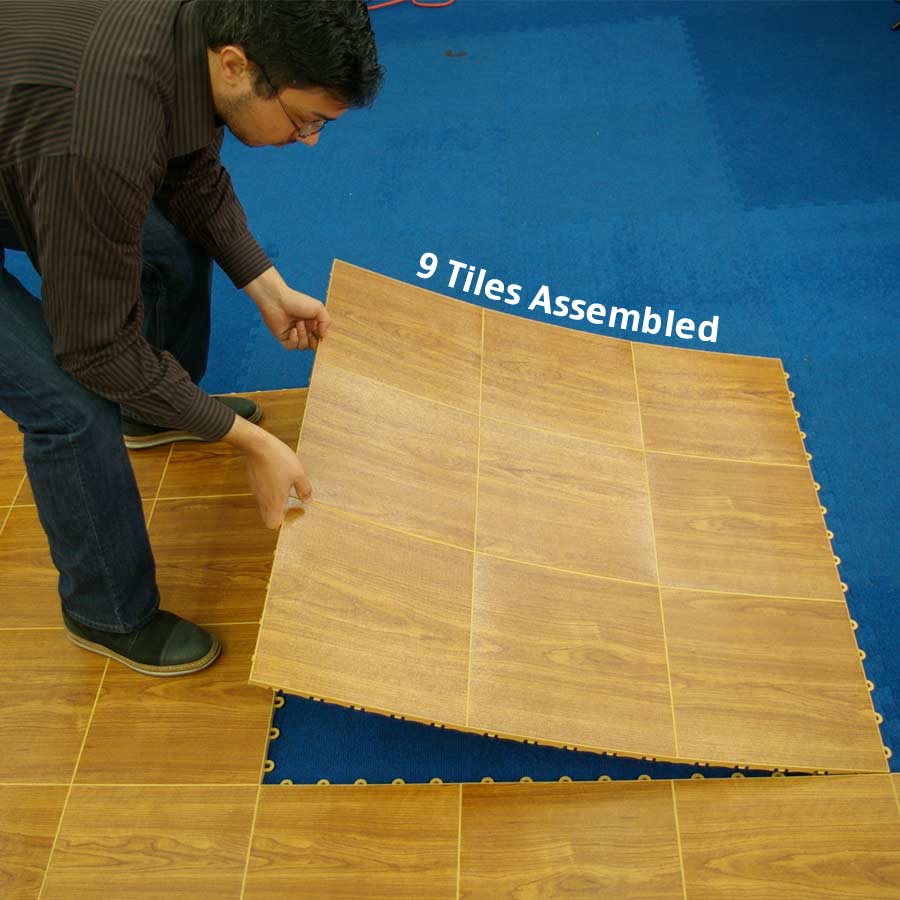 A great home dance studio flooring option that can be easily moved, stored, assembled and disassembled, these 12x12 inch tiles can be installed over any hard surface - making them a solution for just about any space!
They are designed to be installed and disassembled repeatedly, without compromising the quality and life of the product. This tile is extremely durable with a commercial grade, vinyl top surface that comes with a 5-year warranty.
This home dance studio flooring can even be used outside in a driveway temporarily! It is waterproof, and it allows for water and air to flow underneath. With 8 different finishes to choose from and ramped border edging, you will have a floor that is attractive, safe, and versatile. It can be cleaned with a damp mop, hot water, and common household floor cleaner.
Home Dance Studio options at Greatmats
The options described are only a few of those offered at Greatmats. Perhaps you are curious about options that aren't necessarily designed to be dance floors, but that would work well to be danced on. Or, maybe you are wondering if there are options designed for specific types of dance. Whatever the case may be, Greatmats has a solution for you. Simply reach out to a friendly and knowledgeable agent who will help you determine the best home dance studio flooring for your space and budget.