Can You Use A Swiffer On Vinyl Plank Flooring?
By Paige Cerulli Created: March, 2022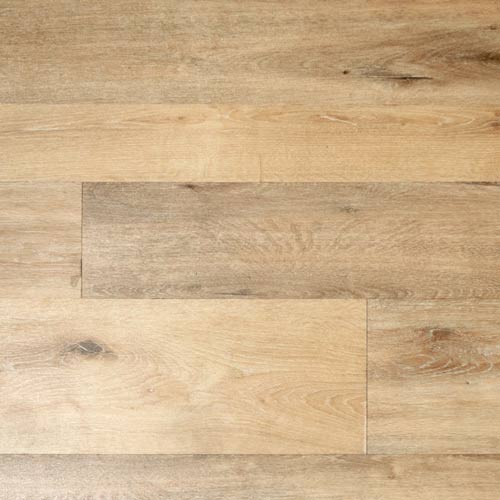 Vinyl plank flooring, like luxury vinyl tiles, are an affordable way to get the look of wood in your home or commercial space. While these engineered tiles are beautiful, it's important to understand how to best care for them so you can maintain that appearance.
Can You Use a Swiffer on Vinyl Plank Flooring?
When cleaning your vinyl plank flooring, a broom often suffices. You may also be able to use a vacuum, but only use a felt attachment and avoid using any beater heads, which could damage the flooring.
You can also use a Swiffer in many cases, but you'll need to refer to the individual maintenance instructions for your product when deciding whether a wet Swiffer mop is safe.
You can use a dry Swiffer mop pad on vinyl plank flooring products. The dry Swiffer is an excellent way to capture dust and pet hair for a thorough clean.
If you use a Swiffer WetJet, you'll need to refer to your product's directions and make sure that the product is waterproof. Some vinyl products, like the
Mediterranean Scene Laminate SPC Flooring
, are not waterproof and can be damaged by cleaning with a wet mop, like a Swiffer.
Other products, like the
Basketball Court Tile Gym Floor Pro
, are waterproof and can be damp mopped safely.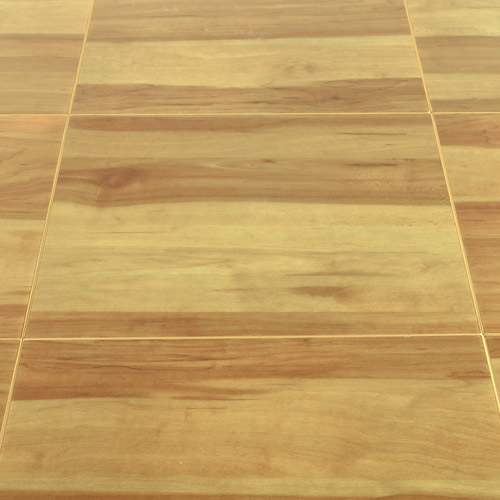 If your flooring is waterproof, you can use a wet Swiffer safely, and can get a deeper clean than you'll get with a dry mop. Make sure that you use pads that feature a neutral household cleanser, rather than any harsh chemicals that could damage the flooring.
If you're looking for a heavy duty clean, it may be best to use a traditional wet mop. Again, refer to the product's directions when choosing a cleaning product that's safe for the flooring.
Choosing the Right Vinyl Plank Flooring for Your Needs
Vinyl plank flooring products vary in many different features, including how you can clean them. It's important to understand some of the differences so you can choose the product that's right for your needs - and your cleaning preferences.
Plank Finish
One of the great benefits of vinyl plank flooring is that you can get the exact look that you want your floor to have. This flooring features highly realistic wood patterns, so whether you're looking for something rustic that seems straight out of a farmhouse or a more modern, luxury hardwood aesthetic, you'll have plenty of options to choose from.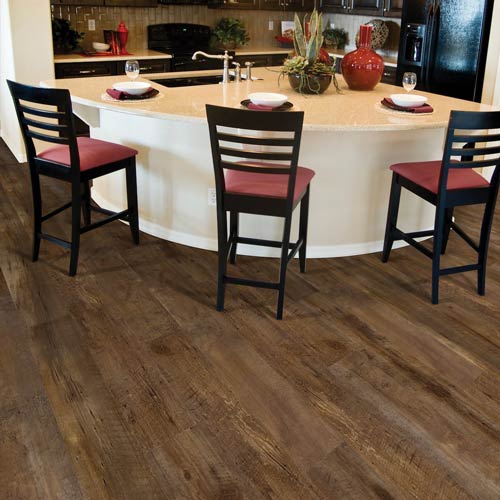 Some of these finishes are so detailed that they include micro beveled edges on the surface to give them the texture of real wood. The result is an authentic design that resembles rustic, aged wood floors, but that offers all of the conveniences and advantages of this engineered product.
Plank Size
In addition to the plank's finish, vinyl plank flooring is available in different lengths and widths. These varying sizes serve multiple purposes.
Larger planks will help you to cover larger areas more quickly, so they're ideal for bigger projects. However, large planks also create a different look than smaller planks do, so you'll need to consider which option creates the most desirable aesthetic for your space.
Installation Method
As you shop for vinyl planks flooring, you'll also need to consider which installation method is best for your needs. Planks are available in floating, peel and stick, and glue down installation designs.
Each type of installation has its own advantages and disadvantages. It's important to think about whether you want to accomplish the installation yourself or hire a professional. Consider whether you want to be able to remove the flooring in the future, or if you're looking for a long-term, more permanent installation.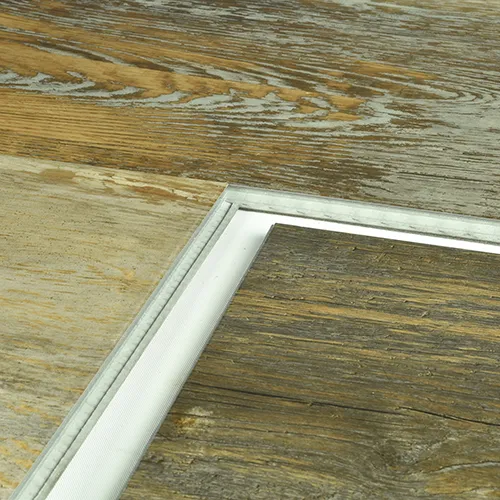 Some planks even feature an attached underlayment to their underside. This style of plank means you don't have to use underlayment rolls during the installation, so the planks can save you time and money.
Keep in mind that planks that have this underlayment offer some thermal insulation, which can help to make your room more comfortable.
Plank Warranty
Vinyl planks tend to be highly durable. They're designed to withstand significant traffic, including shoe traffic and pet nails.
These planks feature a protective wear layer that's available in varying thicknesses. The thicker the wear layer, the more durable the plank is and the better it can resist scratches and general wear and tear.
The flooring's warranty can also give you a sense of how durable the product you're considering is. Some planks have warranties of about 10 years, while others feature warranties that are good for 30 years or more, so you know you're investing in a long-lasting product.
Choosing the Right Vinyl Plank Flooring
As you consider these qualities, as well as whether you want a completely waterproof plank or not, our Greatmats customer service team can help you to explore all of the vinyl plank options available. Contact us today and we'll be happy to help you decide which product is right for your needs.