What is the Best She Shed Flooring?
By Lisa Hobbie Created: May, 2020 - Modified: August, 2023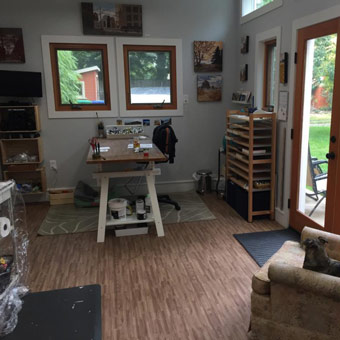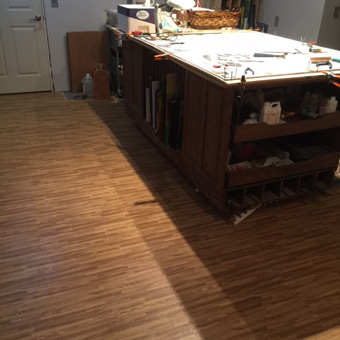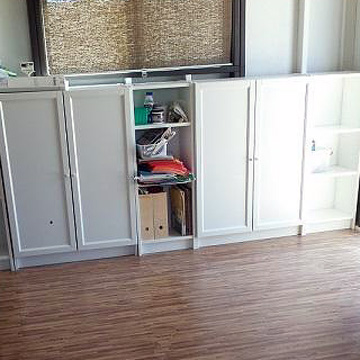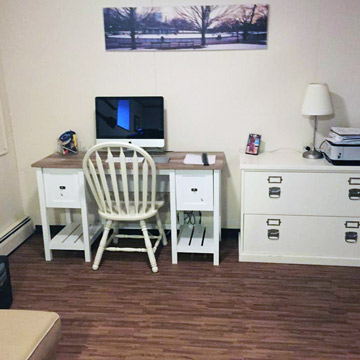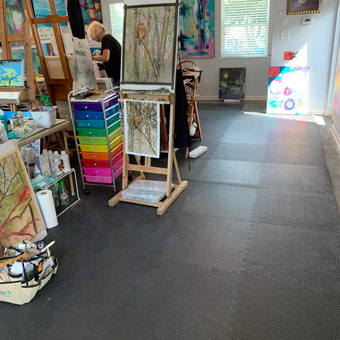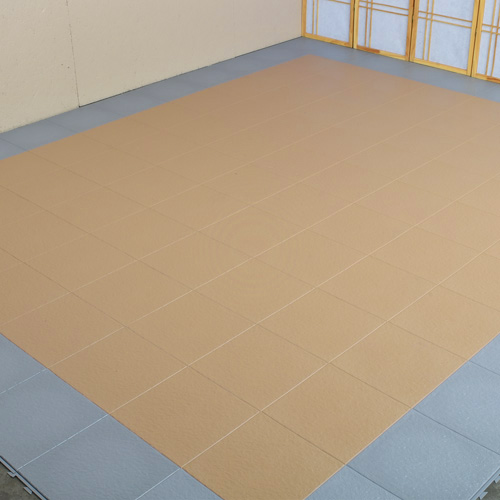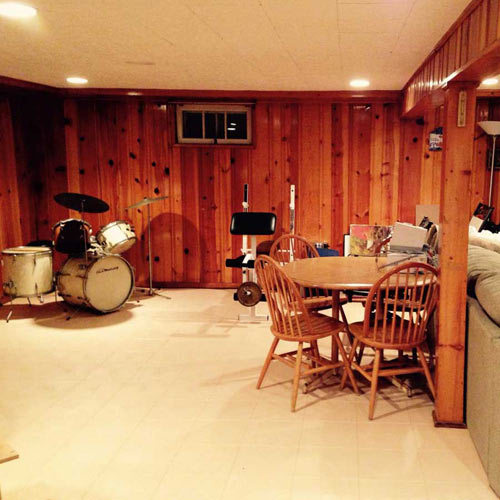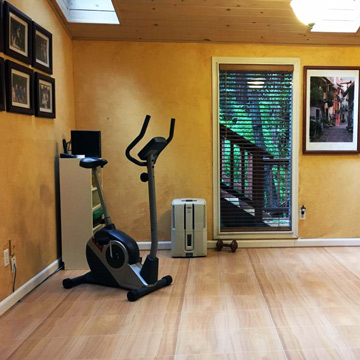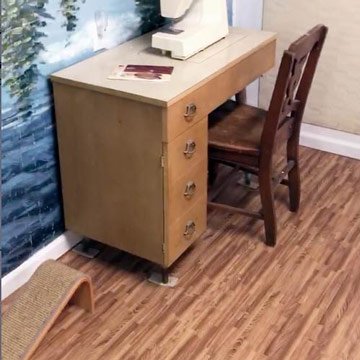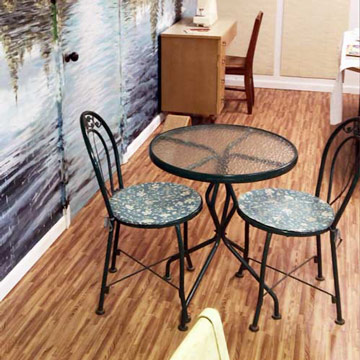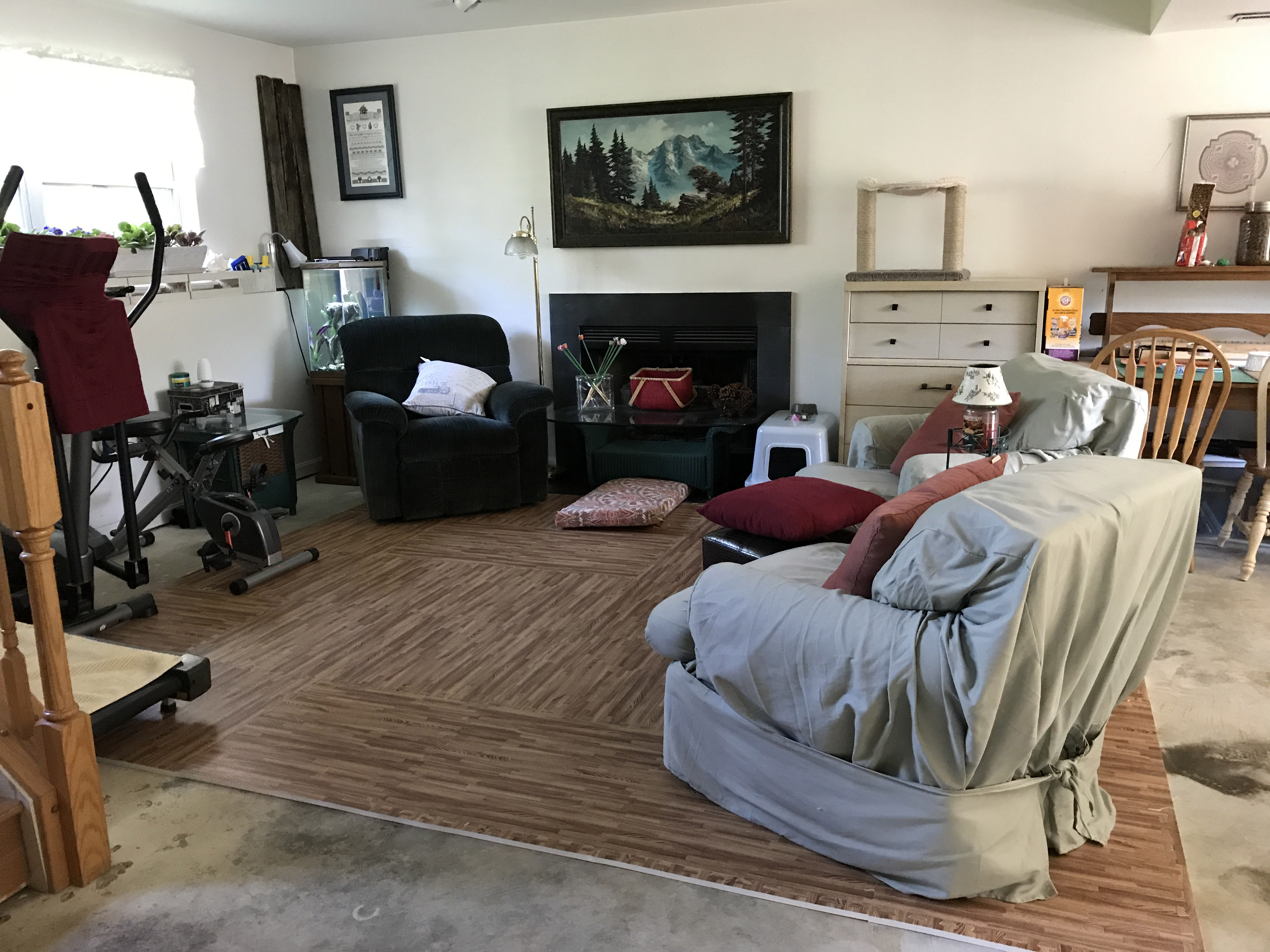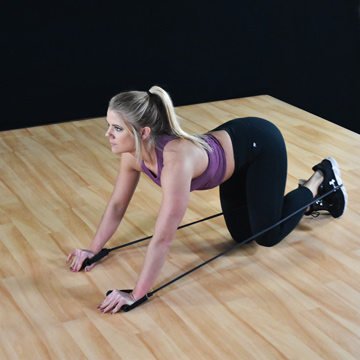 If you are looking to create a dedicated space for the woman of your house to escape the pressure and stress of everyday life, you are likely thinking about ideas for a she shed. A she shed is the woman's version of a man cave, and it is often a place for recreation, rejuvenation, and enjoying personal activities alone or with her girlfriends. It is a place where the woman of the home can sit and read a book, work on a scrapbook or craft, or just sit and relax. 
Technically, the idea of a she shed really refers to the transformation of a backyard shed or unused barn loft into a hideaway for the woman to escape the daily grind. Whether you have an outdoor building to use, or, an area of the house or garage, the end result should be a place for the woman to go to feel relaxed, refreshed, and even self-pampered. 
Some women choose to create a peaceful atmosphere with soft colors and cozy furniture to set a tranquil mood, and others choose to create a vibrant atmosphere with bright colors and eclectic furnishings. Regardless of the atmosphere you are trying to create, sorting through she shed flooring ideas is also part of the plan, and Greatmats has numerous options from which to choose. 
Best She Shed Flooring Ideas
Vinyl Laminate Flooring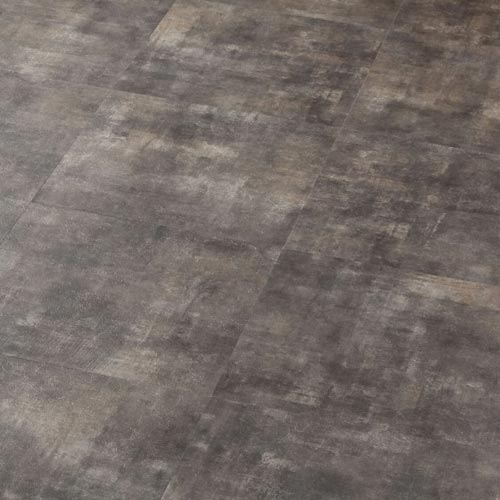 If your woman cave flooring will be laid on a flat subfloor,
Vinyl peel and stick
laminate options allow you to add the rich look and feel of a designer slate, stone, or wood plank floor without the high cost. These tiles are available for many applications - including an outbuilding - and provide an affordable option to transform any solid surface floor. 
These tiles are extremely resistant to moisture and will not expand as many cheap laminate tiles do and feature a wear-resistant surface. They are easy to install with no adhesive required, and they are easy to cut with a simple utility knife. These tiles are essentially maintenance-free and extremely easy to clean using a damp mop or basic household cleaner. They would work well in she sheds that are outdoors or indoors, and they offer a rich and stylish look and feel that would be suitable for any feminine space.
Maybe you like the rustic look of barn wood for the space. If so,
LVT plank
she shed flooring is an extremely attractive and popular choice. This is an affordable option that has so many great features. It is actually a thick vinyl plank that looks like real wood; it does not look cheap. Whether you like a light color or something richer, this flooring is perfect. It has a patented grip layer backing and is slip resistant. It resists mold and mildew and features a water and dirt-tight surface. It is designed to perform well in high-traffic areas, and it is easy to clean by using a vacuum or dust mop and damp mop as needed. 
Horse Stall Mat Floors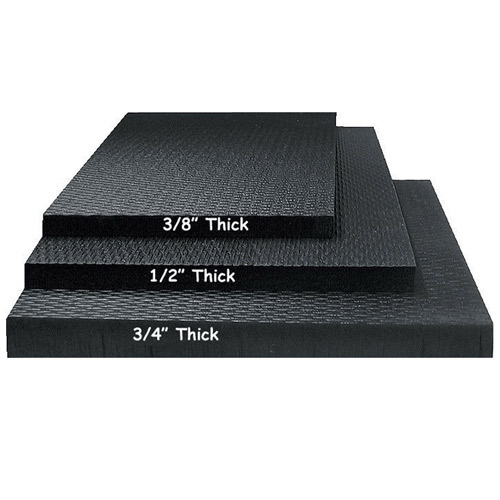 Stall mats work well as she shed flooring if the subfloor is dirt or something similar, and the black
Sundance Horse Stall Mat 12x12
kit is among the best options. Made from 100 percent recycled rubber, these mats deliver excellent impact absorbing and insulation benefits with a non-slip pebble top. The durable ¾ inch thickness does an excellent job of standing up to cold and damp conditions with a grooved underside that allows for some drainage and airflow. 
This product provides comfort and traction and delivers a high level of durability at an affordable price. They lay down without the need for adhesives, and because they are designed for equine use, these are among the toughest mats on the market, performing very well in the harshest of conditions. If you want a larger horse stall mat option,
the 16x18 kit
would work well, too. Keep in mind that these mats do have a rubber odor, so may not work well for anyone sensitive to smells, but if your she shed is in a barn, it doesn't get more fitting.
PVC Plastic Flooring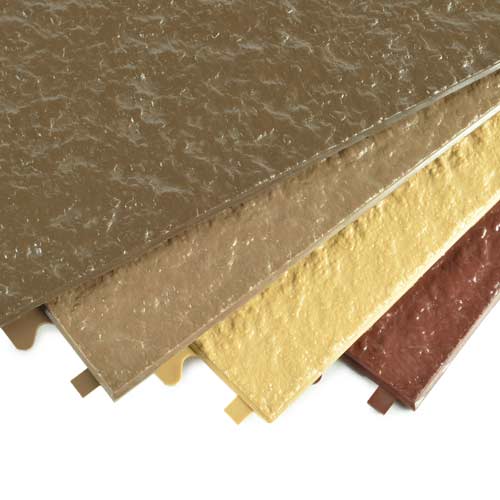 Perhaps you prefer the look of traditional slate over wood for your she shed flooring. If so, you may consider a
Slate Floor Tile
. This product is a step up from other PVC options, as it provides superior durability. With its beautiful earth-tone color options and designer look, this floor is an excellent choice. You can use one color for a classic look, or two colors for a fun, checkerboard look. 
It is made in the USA of the toughest materials, so it stands up to rough treatment without suffering color damage. These plastic slate floor tiles feature a hidden locking design, which means you don't have to see puzzle-shaped seams. You'll only see the look of traditional tile edges with this product.
Raised Floor Tiles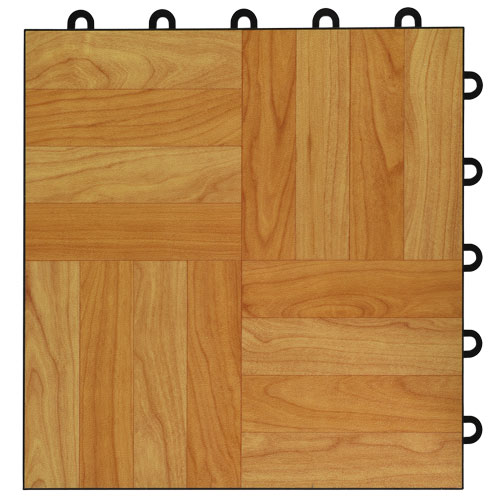 Raised Floor Tiles
are one of the most popular and versatile flooring options available at Greatmats, and they make for an excellent she shed flooring solution. Raised floor tiles are commercial grade and designed for a number of applications. 
They are an excellent solution for those who like the look of hardwood like oak or cherry. They are a perfect blend of durable vinyl surfaces and attractive designs with a slight raise. They are removable and finished with UV protection, making them last for many uses. In fact, the wear layer thickness is rated for 7 years in commercial applications. 
They work great as a she shed flooring, as they provide a clean, finished look with a durable and scratch-resistant surface. They are also designed to allow air to flow underneath, which can help avoid the growth of mildew and mold when and if water is present - such as in a basement she shed setting, and can provide a thermal insulative benefit due to the air pocket beneath the vinyl surface.
Soft Wood Grain Flooring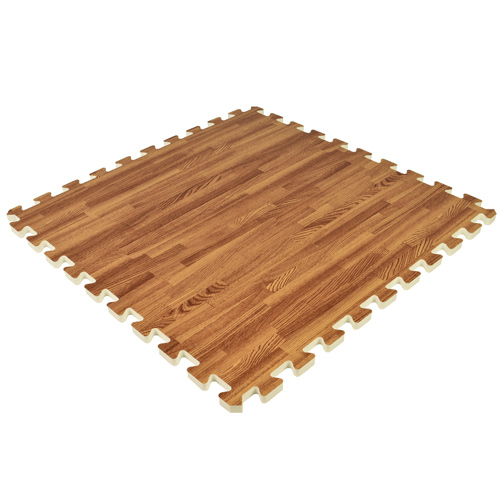 If you want the look of hardwood flooring but want something warmer and more comfortable, Greatmats offers interlocking wood grain floor tiles made of EVA foam. These are perfect for she shed with a concrete floor such as in a basement or garage. They offer excellent cushion and thermal insulation. To top it off, this flooring is waterproof and can convert any woman's cave into a cozy paradise!
Many She Shed Flooring Ideas at Greatmats
This article only covers a few options that would make suitable flooring solutions for your she shed. Whether one of the options listed will suit your needs and preferences, or, whether you want to explore other options available at Greatmats, there really are numerous she shed flooring solutions to choose from with friendly and knowledgeable designers and experts that can help you decide which is the best for your space.