Martial Arts Mats
Ships Out in 1-3 Working Days

Shop

Ships Out in 1-3 Working Days

Shop

Ships Out in 1-3 Working Days

Shop

Ships Out in 1-3 Working Days

Shop

Ships Out in 1-3 Working Days

Shop

Ships Out in 1-3 Working Days

Free Shipping

Shop

Ships Out in 1-3 Working Days

Shop

Explore Videos

Ships Out in 1-3 Working Days

Shop

Ships Out in 11-14 Working Days

Shop

Ships Out in 1-3 Working Days

Shop

Ships Out in 11-14 Working Days

Shop

Ships Out in 1-3 Working Days

Shop

Ships Out in 1-3 Working Days

Shop

$1,439

75

/Each

You Save 4%

Shop

$2,452

67

/Each

You Save 5%

Shop
1
2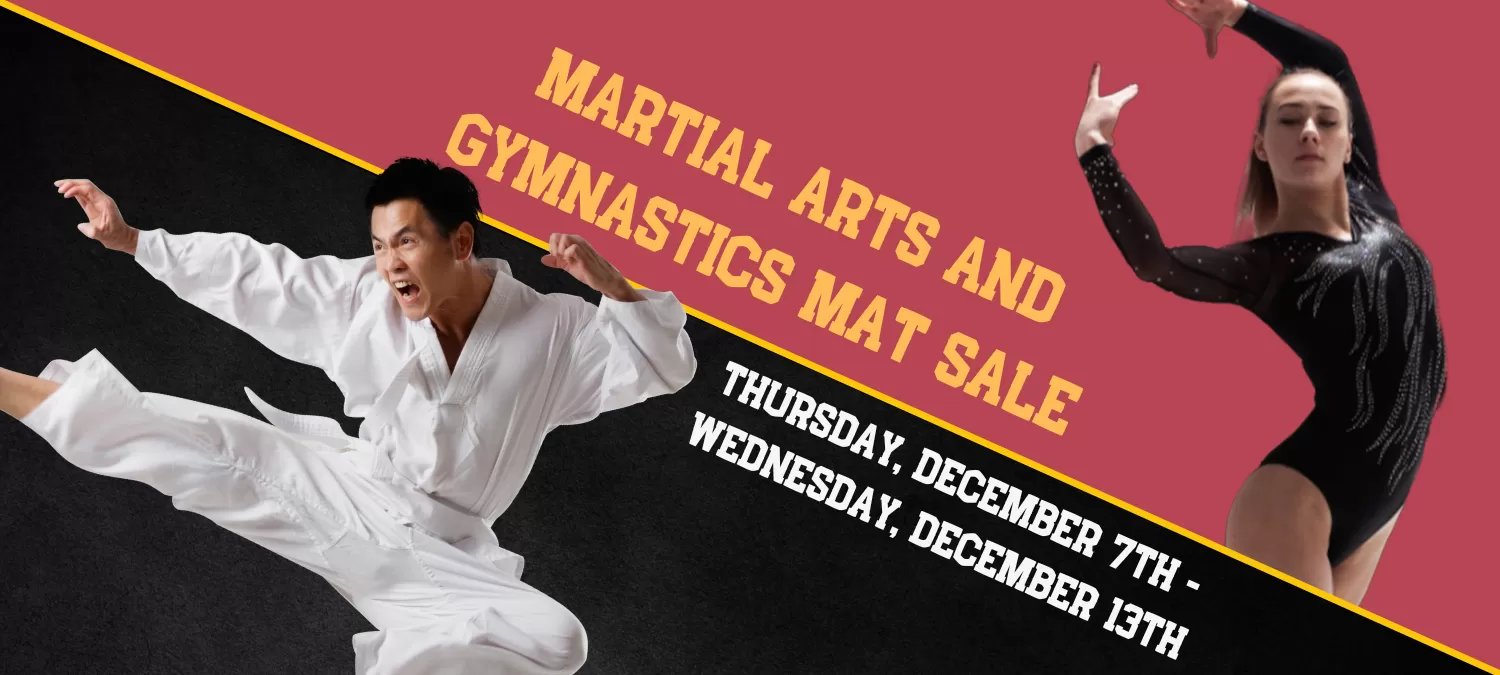 Martial Arts Mats for Sale from Greatmats
Our martial arts mats deliver the protection and footing that martial artists of all skill levels need to gain the most out of their routines. We offer multiple MMA mats for sale, some with a tatami texture, that can be used in a professional studio setting. Home mats are also available in smaller tile sizes for ground shipping.
Types of Martial Arts Mats
We offer mats of different thicknesses and sizes for professional dojos and homes that meet various martial arts types.
1x1 Meter: These large-sized mats give dojos and professional studios a larger tile size for faster installation. They are also ideal for tournaments and portable installations.

2x2 Feet: MMA floor mats of this size are easy for homeowners to handle when creating a smaller practice area at home.

Roll Out: Roll-out mats often carry extra cushioning for grappling and other workouts where athletes go to the ground at home or in a professional studio.

Portable Folding: Fold-up mats have extra cushioning and are easy to place in storage between workouts. Use them at a professional studio or at home as a crash pad.
Recommended Martial Arts Floor Mat Thicknesses for Each Discipline
Here are some thickness recommendations for different types of disciplines.
Aikido: 1-1/4, 1-1/2, or 2 inch

BJJ: 1-1/4, 1-1/2, or 2 inch

Grappling: 1-1/4, 1-1/2, or 2 inch

Hapkido: 3/4, 1, 1-1/2, or 2 inch

Jiu Jitsu: 1-1/4, 1-1/2, or 2 inch

Judo: 1-1/2, or 2 inch

Karate: 3/4 or 1 inch

Kickboxing: 3/4 or 1 inch

Krav Maga: 3/4 or 1 inch

Kung Fu: 3/4 or 1 inch

MMA: 1-1/4, 1-1/2, or 2 inch

Muay Thai: 3/4 or 1 inch

Silat: 3/4 or 1 inch

Taekwondo: 3/4 or 1 inch
Martial Arts Mats Q&A
Why does foam thickness and density matter for martial arts mats?
The
best thickness and density for your karate mats
depends on the planned use case. With a greater density in the mats, you receive a higher level of impact resistance for making quick moves. Thicker mats tend to deliver a greater level of cushioning.
What is the difference between tatami texture and smooth texture surfaces?
Tatami dojo mats
have a surface texture that delivers better footing during ground workouts, often appearing in
grappling, MMA, and BJJ workouts
. Leather textured martial arts flooring systems are highly durable and work nicely for use with bare feet.
What size mats are used for martial arts training at home?
Training mats for martial arts at home
typically are 2x2 feet. This is an easy size of puzzle mat to manage for installations you're doing yourself at home. For a larger space, consider 1x1 meter mats that cover the area faster.
What are the best mats to use for a martial arts competition?
It's important for
competition sparring mats
to include the right padding, thickness, and size. Consider using different colors of interlocking puzzle mats to designate warm-up and competition areas. Greatmats offers high-quality mats that are ideal for competitions.