Where Would You Use Coin Flooring?
By Kyle Schurman Created: June, 2021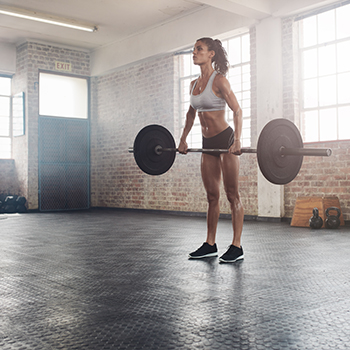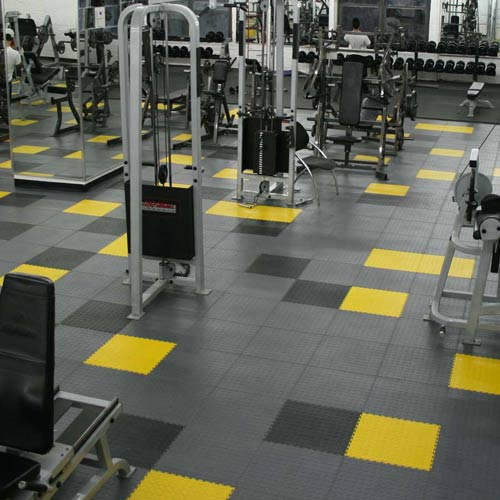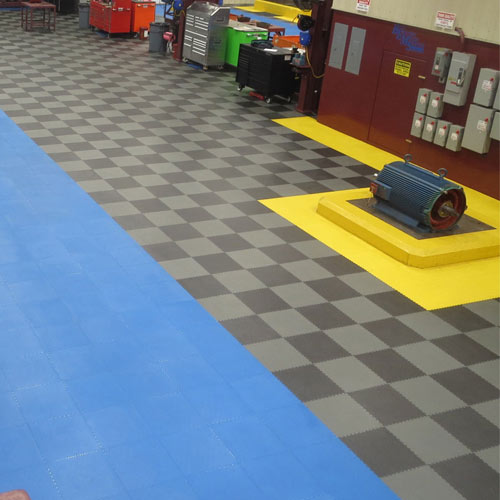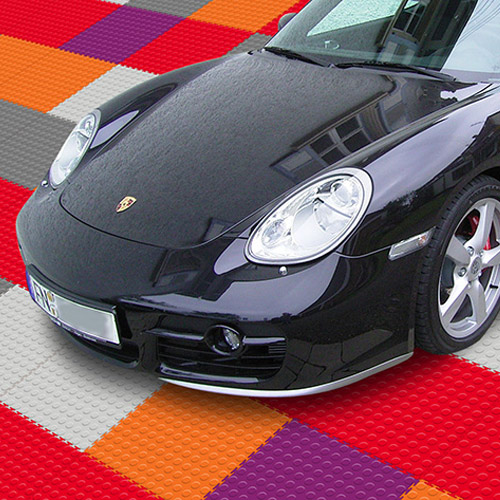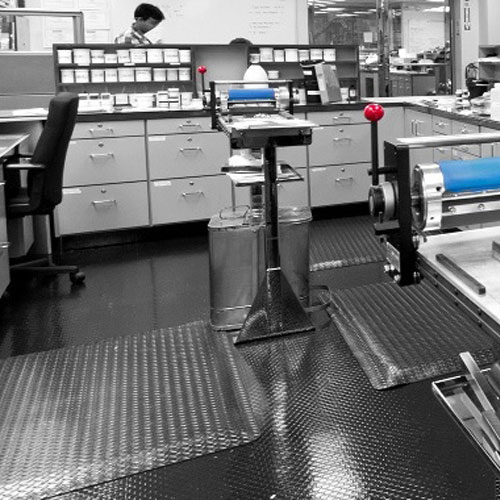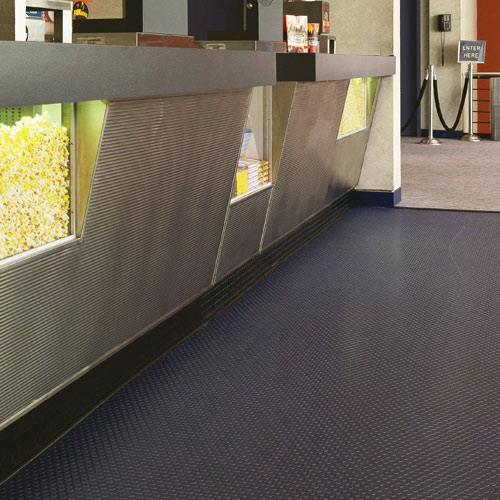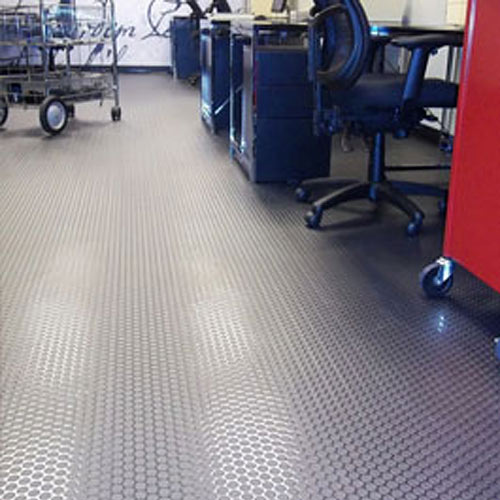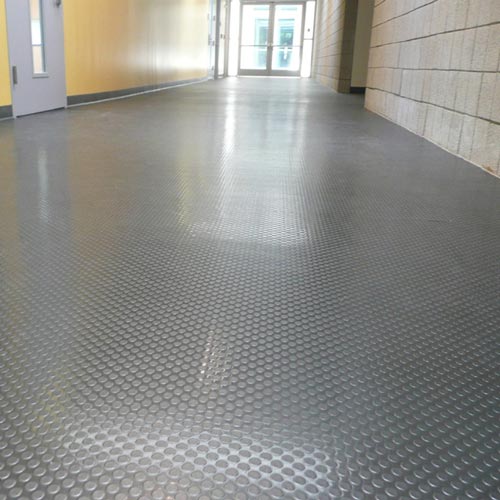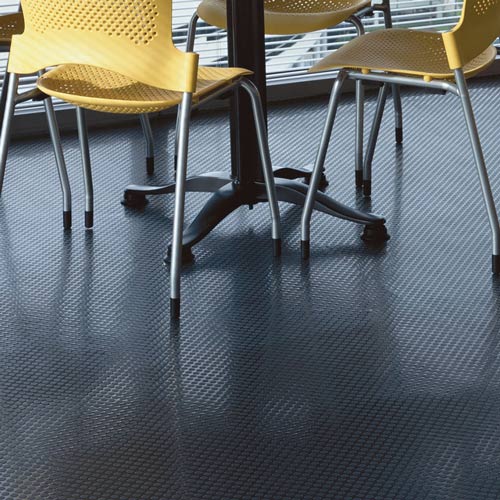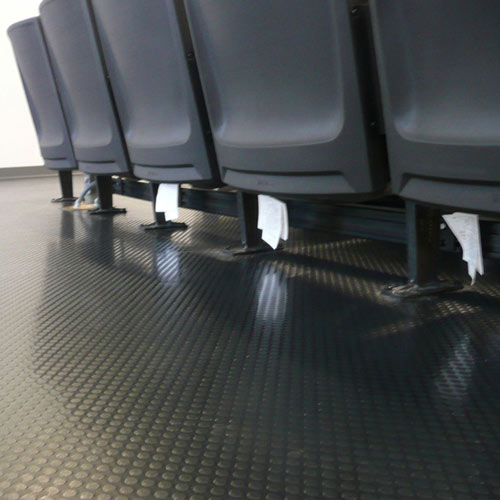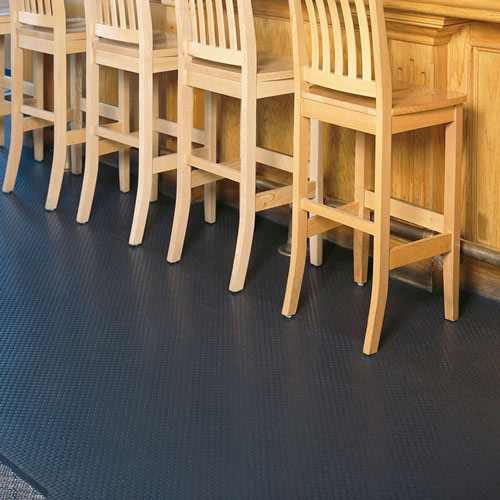 A coin flooring is one that uses a coin shaped texture across the top surface for a sure footing. It works for many use cases, including:
Industrial and commercial settings

Warehouse settings

Fitness centers

Residential workout rooms

Garage floors

Basement floors

Home workshops

Aircraft hangars

Lobbies and entryways

Toy hauling trailer floors

Marine settings
Installers can place coin flooring in areas where wetness is common. The coin top texture provides a grip that reduces the possibility of slipping on the wet floors.
Additionally, coin top floors provide a high level of durability. Locations that need a long lasting floor in a tough setting can use these floors successfully.
Is Coin Flooring Available in an Interlocking Tile Design?
Some of the easiest floors to install that have a coin top texture use a tile format. When installing these floors at home, an interlocking edge greatly simplifies the process, eliminating the need for glue.
Installers using these tiles do not need special equipment or know-how. An interlocking tile installation can be a DIY job.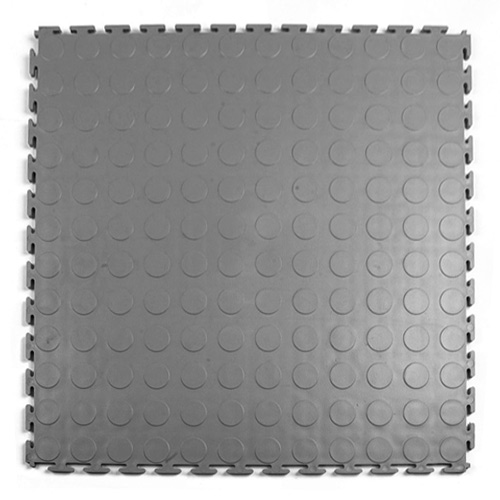 The Coin Top Warehouse Floor Tile offers an extremely durable design. It consists of recycled PVC plastic, providing an eco-friendly format that should last for years, similar to rubber. In fact, PVC flooring is often mistaken for rubber coin flooring due to its flexible and pliable nature.
Each tile measures 19.7 inches square and about 1/4 inches in thickness (7 mm). At only 4 pounds per tile, installers easily can maneuver the tiles into place in a short amount of time.
In a commercial setting, this PVC tile will go directly over the top of existing cement floors. Even if the cement has some damage, these tough tiles will cover it adequately, hiding it from view.
For creating a home gym in a garage or basement, these tiles protect the subfloor from the wear and tear of foot traffic and exercise equipment.
PVC plastic is resistant to oil, gasoline, and other solvents, so it fits well in a working garage or an industrial setting with chemical exposure.
Customer John of Tallahassee, Fla., even installed these tiles in an office setting. They stand up well to rolling office chairs and heavy office furniture.
Warehouse coin flooring tiles are only available in dark gray and light gray.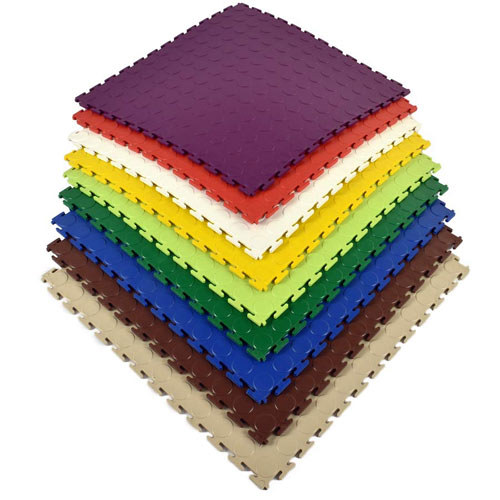 For more color options, consider the Home Garage Coin Top Tiles. They are specifically designed to work in industrial and home automotive settings as well as portable buildings.
Installers can select from several color options in these PVC plastic interlocking tiles, including:
Beige

Blue

Brown

Dark green

Light green

Orange

Purple

Red

White

Yellow
Each tile measures about 19.4 inches square and weighs only 3 pounds, which simplifies installation. Each color of tile uses the same interlocking design on the edges, so installers can mix and match to create patterns.
Customer Michael of London, Ohio, placed these lightweight tiles into a cargo compartment of an RV. At 3/16 inches in thickness, they successfully protect the original subfloors from scratches of dog crates sliding around.
Customer Timothy of Chesterfield, Va., appreciates the ease of cleaning the tiles in a workshop setting. They also provide some anti-fatigue properties for people who must stand for long periods of time.
What Is the Best Use Case for a Roll of Coin Flooring?
For those who need to cover a huge space in a short amount of time, a roll of flooring with the coin top texture is an ideal choice.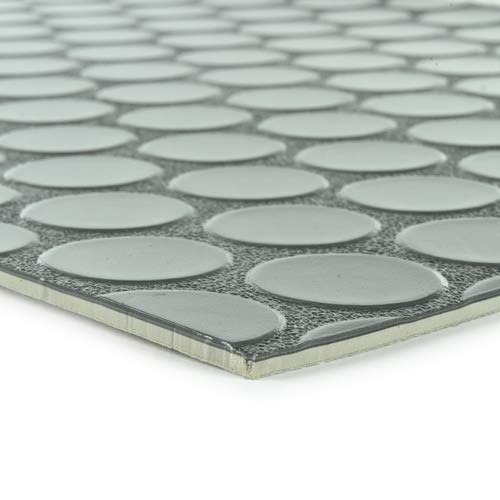 The LonCoin Commercial Vinyl Roll offers a coverage area of 6 by 60 feet, although other lengths are sometimes available. This coin flooring is most popular for museums, schools and retail environments.
Rolls require a glue down installation, which makes the installation a bit more complicated than tiles.
At 2.5 mm in thickness (about 0.1 inches), the 6x60-foot roll will weigh 300 pounds. Installers will need some special equipment or multiple people available to move these rolls around.
This is a vinyl roll that offers commercial grade quality, so it will last. It has a 10-year limited manufacturer warranty. It's available in either gray or black.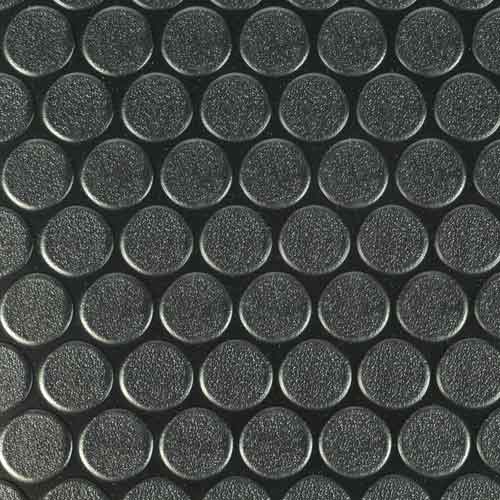 For a slightly lighter weight option, the LonCoin II Featherweight Vinyl Roll is well worth considering. It measures 2.3 mm in thickness (about 0.09 inches), and a full 6x60-foot roll weighs 230 pounds.
This roll does require a glue down installation. For huge layouts where multiple rolls will lay side by side, installers may want to heat weld the seams to yield the most secure installation.
The featherweight coin flooring is perfect for vehicles of all forms including aircraft, marine, military and specialty vehicles.
The LonCoin II roll offers far more color options than a typical roll of floor, including:
Black

Brown

Cerulean blue

Dark blue

Navy blue

Medium gray

Sonic gray

Indigo

Purple blue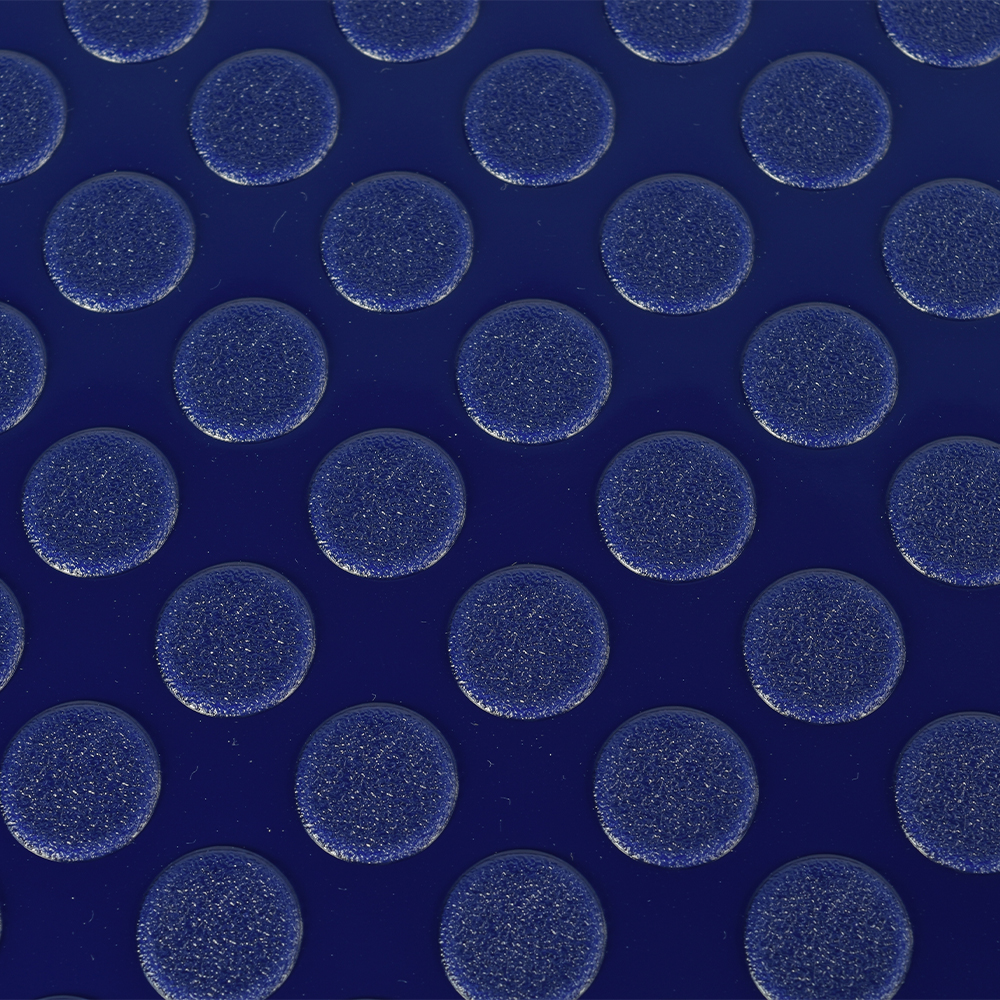 For the most comfortable coin top roll, the LonPoint Moonwalk Vinyl Roll is a popular selection. This roll works especially well in high traffic areas and areas where people will be standing or working for long periods of time.
One of the most versatile coin flooring rolls, it's great for everything from fitness and entertainment spaces to vehicles, exhibits and educational areas.
It's a skid- and slip-resistant flooring that protects people who will be entering the building from outdoors and who may have moisture on their feet.
This roll measures almost 2 mm in thickness (about 0.08 inches). A full 6-by-60-foot roll weighs 250 pounds.
Several color options are available in the Moonwalk flooring, including:
Black

Blue

Graphite

Platinum

Sapphire

Slate