Is Vinyl Decking Waterproof?
By Lisa Hobbie Created: July, 2021 - Modified: July, 2021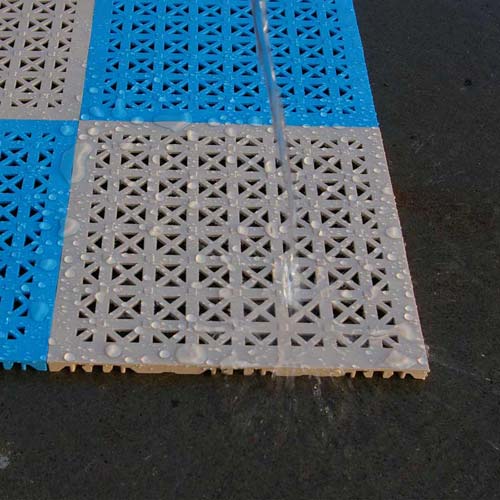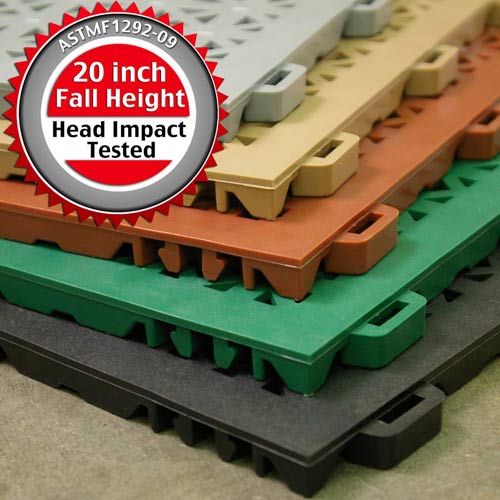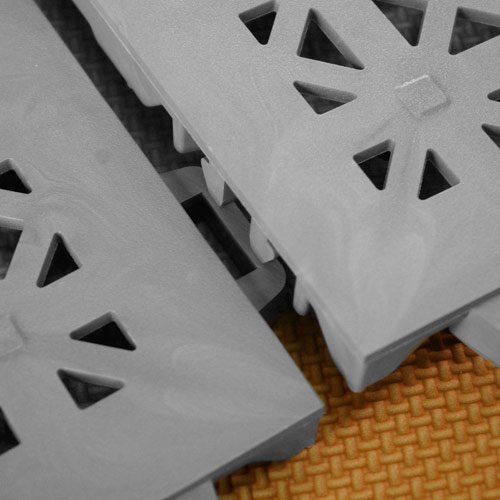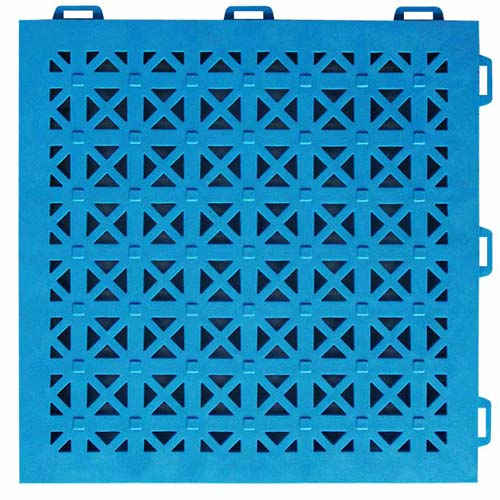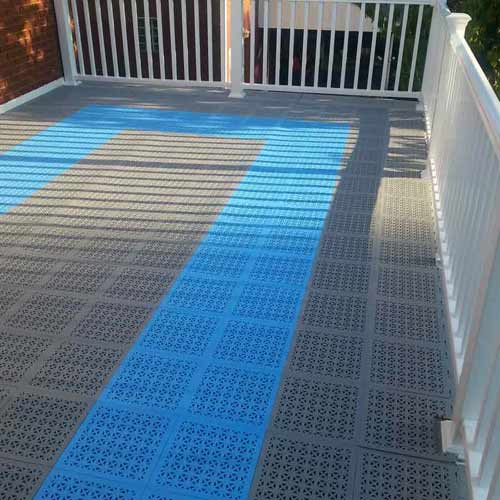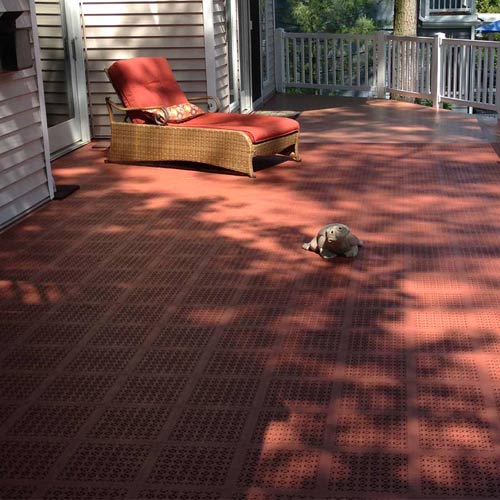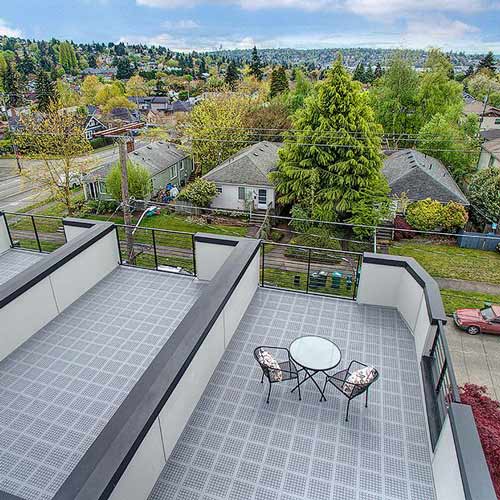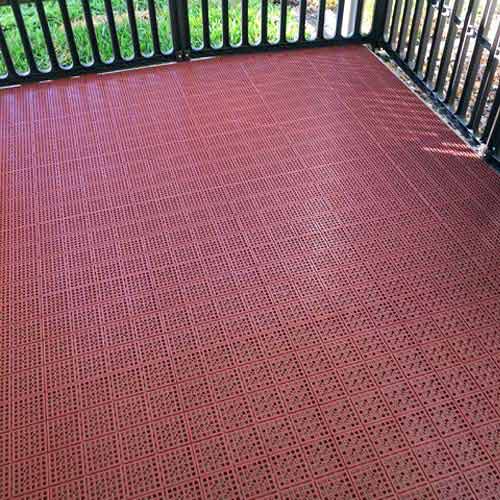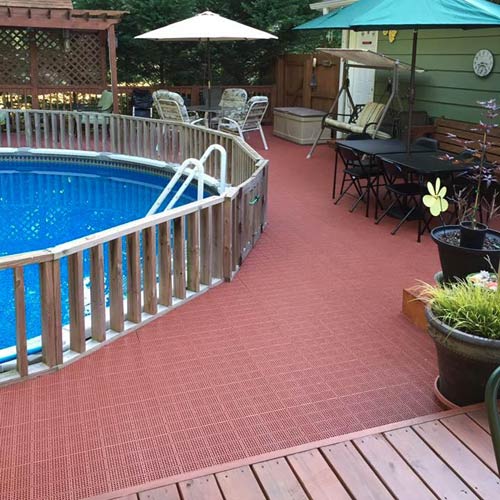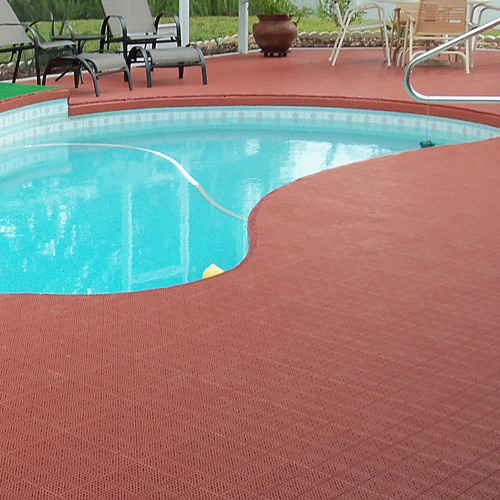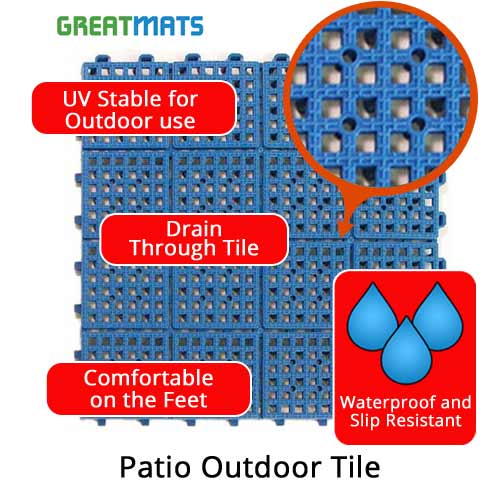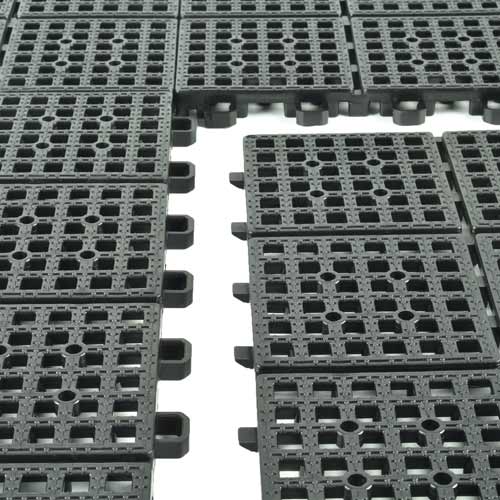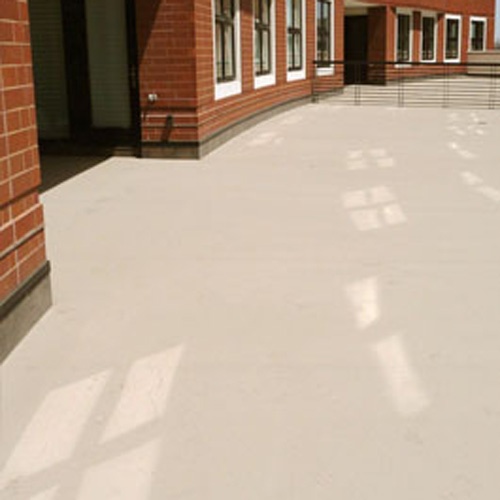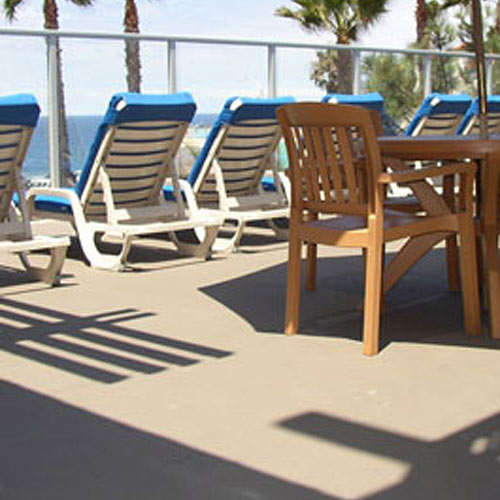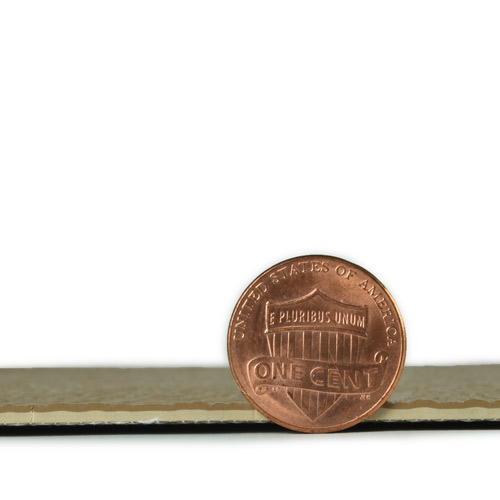 Vinyl decking is waterproof,
and it is engineered to be extremely durable and robust, with the ability to withstand years of use under different weather conditions.
The waterproof deck flooring options available at Greatmats have been used in many different types of outdoor applications, from balcony and porch surfaces to over garages, 2nd floor verandas, and other exterior settings. Vinyl waterproof deck flooring covers concrete and other flat surfaces well, and there are many types of products to choose from.
Of the many different waterproof deck flooring products at Greatmats, the following are among the most popular:
Three of these products are made of PVC plastic, or Poly Vinyl Chloride, and two of the products are made of sheet vinyl. Each of them are top notch products which deliver amazing features and benefits - aside from being waterproof.
Poly Vinyl Chloride Waterproof Deck Flooring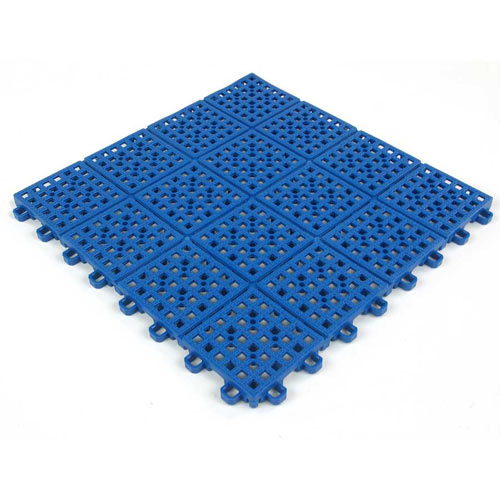 Patio Outdoor Tile is a waterproof product that has a lightweight design and a fast-drying, non-slip surface texture. It's comfortable to stand or walk on it, and it is easy to install over any flat surface.
These tiles are available at an affordable cost, and it's a perfect product to install for pool surrounds, deck top floors, and any other outdoor areas as they have been UV treated. They can even be used for sports courts, gaga pits, boats, docks, and indoor lounges and shower areas.
This product comes in three colors, is easy to clean, and will look great and perform well.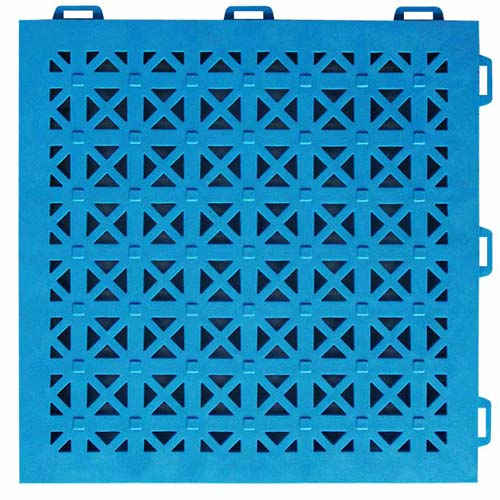 StayLock Tile Perforated Colors are attractive, waterproof, UV stable, acid resistant, oil resistant, and made to deliver outstanding drainage.
This product is made in the USA and has a non-slip surface, fall height rating of 20 inches, and will not separate unintentionally once installed.
This product makes for a simple installation process with its active locking connector system. It is also very easy to clean and maintain.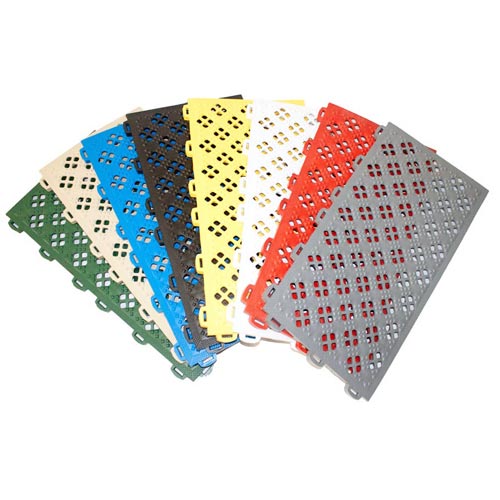 Ergo Matta Perforated Outdoor Tile is a waterproof decking for inside or outside. It's bright and attractive, lightweight, non absorbent, and it has a 20-inch ASTM fall height rating.
These PVC tiles offer superior drainage in vibrant colors that will not dull from the sunlight. It's a product that is easy to instal,l and it's suitable for both hot and cold climates. It comes with a 5 year limited warranty, and it's simple to clean and maintain.
Sheet Vinyl Waterproof Deck Flooring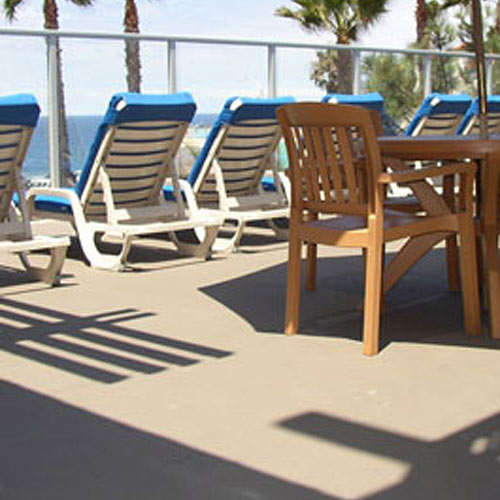 LonDeck Commercial Vinyl Rolls are waterproof and designed specifically to endure all types of weather. This is a product that's perfect for pools, hotels, saunas, stairways, condos, decks, and patios.
This commercial grade, robust and resilient outdoor vinyl flooring has a slightly embossed surface. It's available in many different colors, and it has been tested for high pedestrian traffic areas. It carries with it a 15-year limited warranty, but will look and perform well for much longer.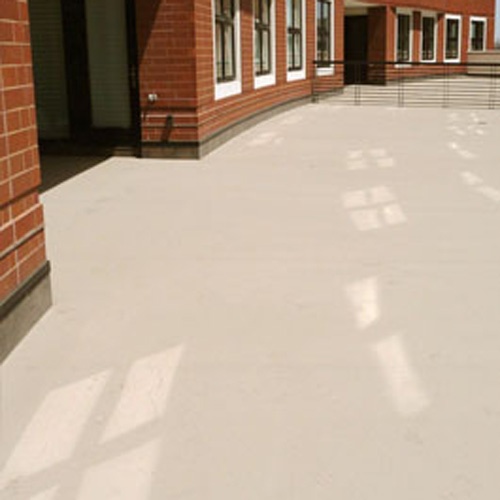 LonDeck Sierra Rolls per LF are waterproof vinyl rolls that are stain resistant, resilient, and perfect for outdoor settings like pools, decks, verandas, hotels, and stairways.
This is a commercially graded product that is suitable for high pedestrian traffic areas without showing signs of overuse. It is available in 6 neutral tones and has a unique, crevasse textured surface. It also carries with it a 15-year limited warranty.
Greatmats - For Waterproof Deck Flooring
The vinyl decking products highlighted here are not only waterproof, but they deliver so many other benefits, as well. They are all designed to look great and perform well in numerous applications, and they will all provide a durable surface that will last.
Home and commercial users will enjoy and appreciate any of the decking options at Greatmats, all of which hold up well and look attractive. They are safe, comfortable, and attractive, with options to suit any design preference or budget. The Greatmats team will go to work for you and help you find the decking option that is perfect for your project!
Choosing the best pool decking material doesn't need to be an overly stressful process. Greatmats has a friendly and knowledgeable staff that will help you decide which option will best complete your setting.
Whatever the type or size of project you're tackling - small or large, simple or intricate - Greatmats truly has options for it all. When you shop at Greatmats, know that you will receive the best service, pricing, quality, warranties, and products available.