When Would You Use Loose Lay Vs. Glue Down Vinyl Flooring?
By Lisa Hobbie Created: March, 2021 - Modified: March, 2021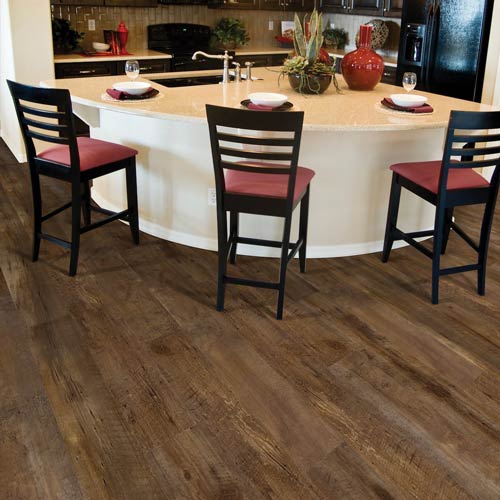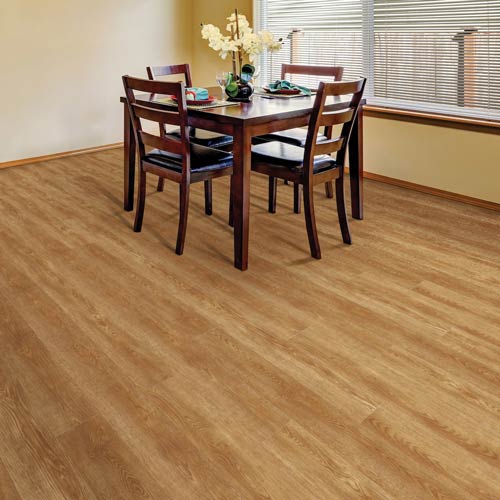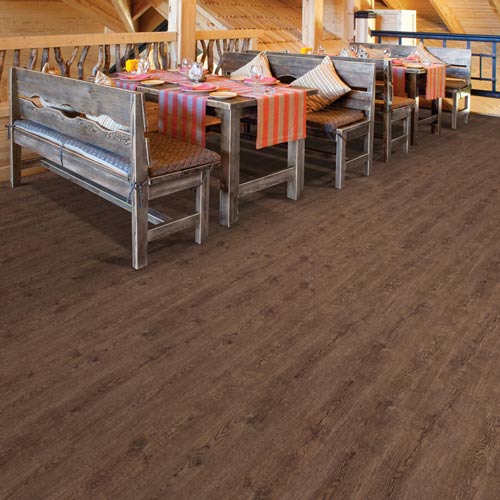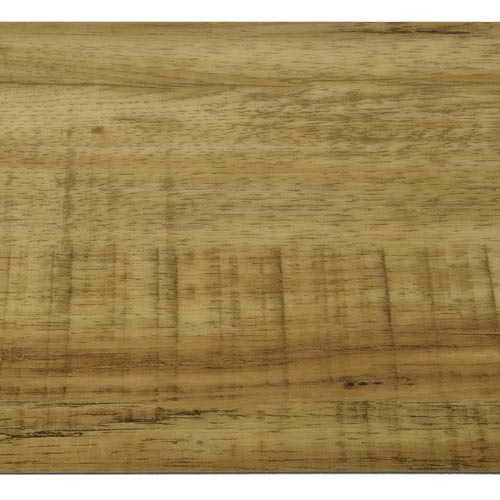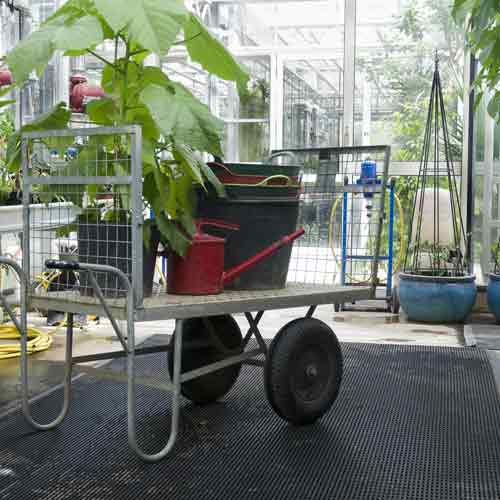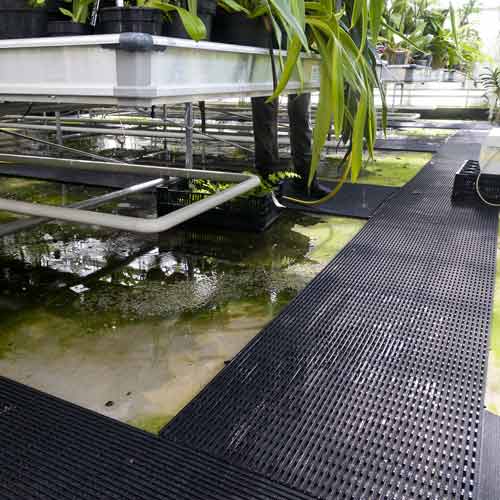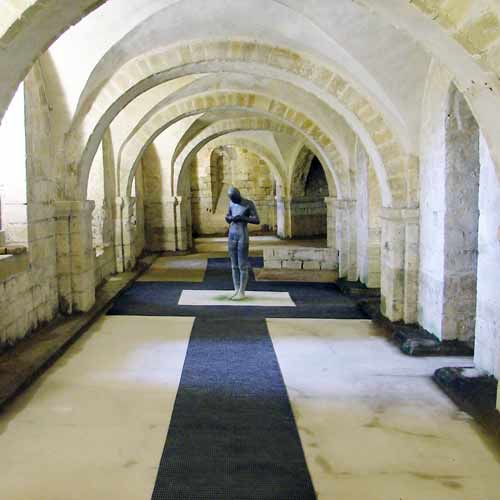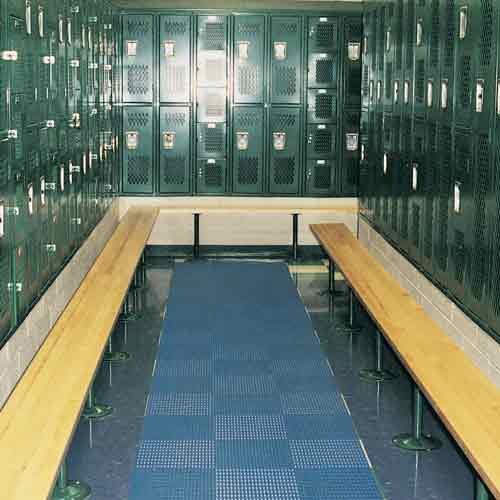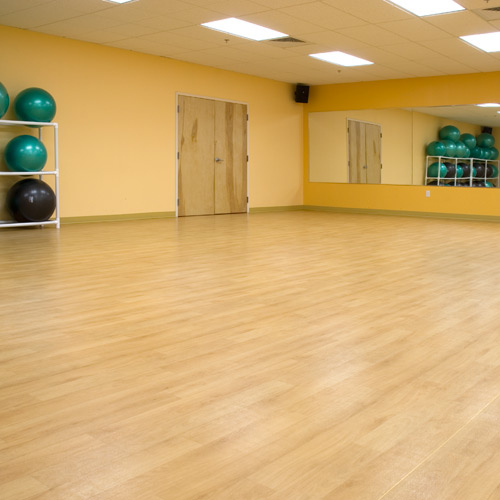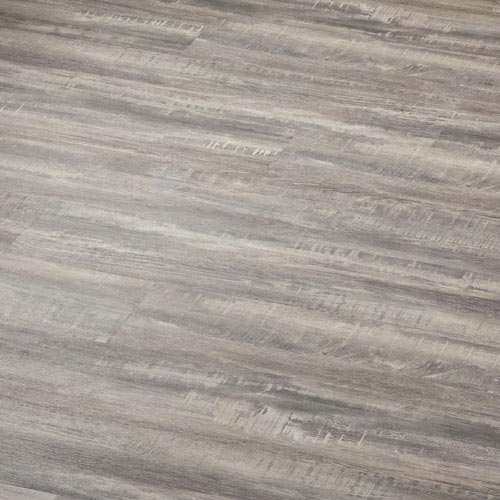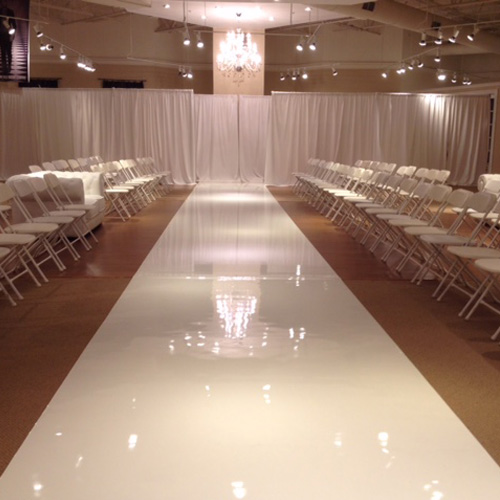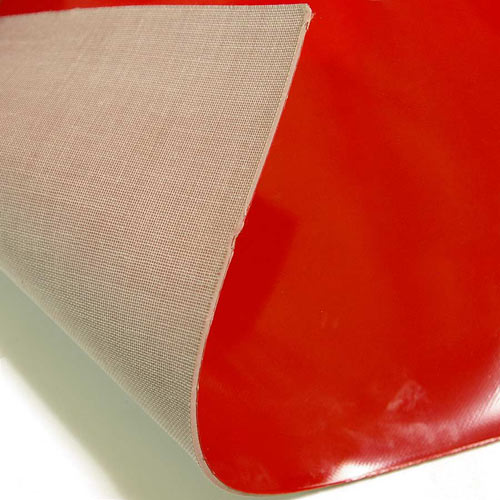 Are you tackling a home or business construction, renovation, or remodel project that finds you exploring flooring solutions? If so, glue down and loose lay vinyl flooring products have likely been considered. Vinyl flooring is among the most attractive and durable options available, and it is affordable and relatively easy to install, as well.
Here, we will take a look at loose lay vinyl flooring, glue down vinyl plank flooring, and other types of vinyl to provide helpful information that aid you in deciding which application is right for you.
Loose Lay Vinyl Flooring
What is loose lay vinyl flooring and how is it installed?
Loose lay vinyl flooring refers to products that can be laid directly over a clean, existing flooring. They feature a backing that allows the floor to grip the subfloor - holding it in place without the need for glue or staples.
Oftentimes, loose lay vinyl flooring is installed for a
temporary
or specific use - like for an event, photo shoot, studio setting, industrial setting, etc.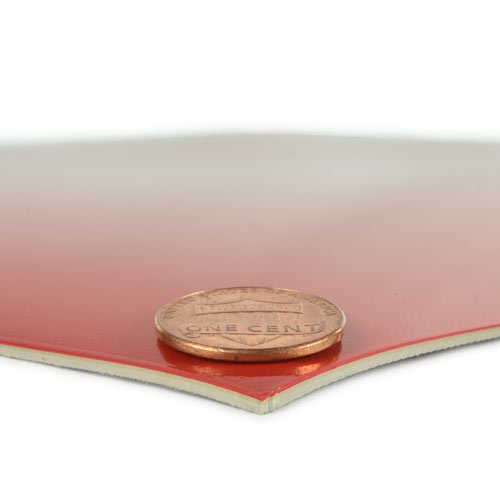 A fabulous temporary loose lay vinyl flooring solution used for fashion shows, events, stages, and tradeshows is the Event High Gloss Show Floor. This particular product comes in a full roll, and it provides an affordable flooring solution that presents a classy, glossy touch to any event. It is simply rolled out over a flat surface. Sometimes temporary tape is used to secure it into place, but it otherwise loosely lays over the subfloor. It's an affordable event flooring solution, with a cost of roughly $4 per square foot.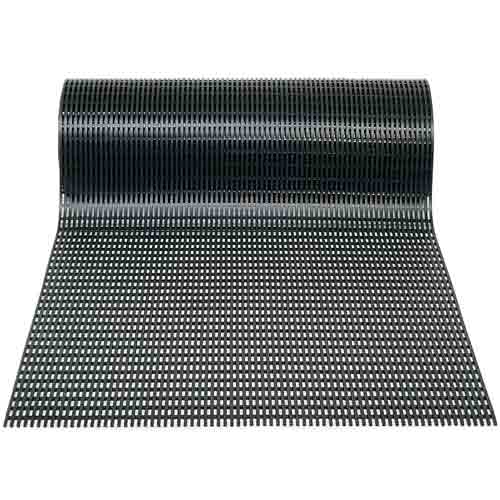 Heronair Industrial Flooring is another type of loose lay vinyl flooring that comes in a roll. This features an open grid roll format that is designed for indoor and outdoor use, making it suitable for everything from bars and restaurants to pools and spas to warehouses, assembly lines, maintenance areas, and factories. It is often used in marine compartments and applications, as well, as its open grid construction and elevated surface height copes effectively with water and spillage dissipation. It also provides a hollow, cushioned surface for comfort and is resistant to chemicals, oils, and acids. It is simply rolled out for use and rolled up to put it away. Not even tape is required for this vinyl flooring product.
Is loose lay vinyl flooring waterproof?
One of the most celebrated features of vinyl flooring is that it is waterproof. That makes it a suitable solution for any space or place where people, pets, and equipment could leak, spill, or sweat.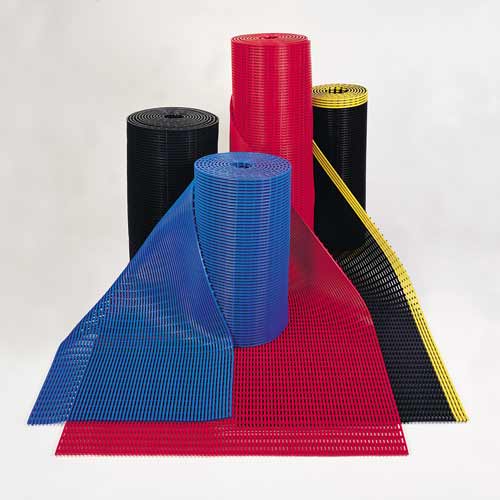 Vynagrip Heavy Duty Industrial Matting is a vinyl flooring roll product that is designed to endure even the harshest environments - far beyond a little water or moisture. It offers effective liquid drainage, and it can even be used for modified low slope roof tops! It is chemical, oil, and acid resistant and offers amazing anti-fatigue properties. This heavy duty industrial loose lay vinyl flooring has unmatched durability for a variety of applications, such as warehouses, factories, airports,
marine settings
, schools, assembly lines, production plants, shipping and receiving warehouses, and more.
Where to buy loose lay vinyl flooring?
Although you can find loose lay vinyl flooring in many online and physical stores, nothing beats the quality and selection at Greatmats. Aside from the products highlighted, Greatmats offers many other basic and specialty flooring solutions - even those designed for
cinematic studios
!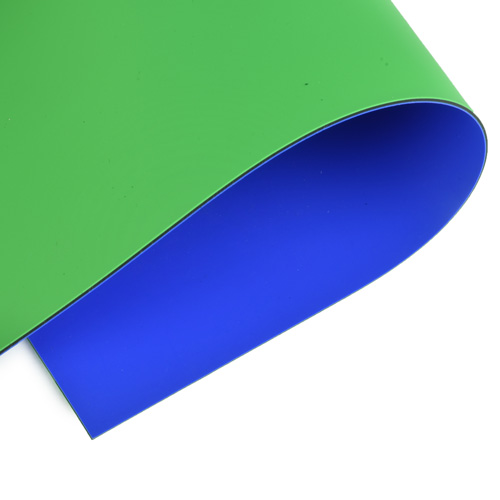 Take the Chroma Floor, for example. This loose lay vinyl flooring product is easy to install and perfect for professional studios, on location film shoots, commercials, photo shoots and TV stations. It features double sided coloring, with one side being green and the other being blue. This high gloss product is lightweight and easy to install, clean, and maintain and provides 689 square feet of coverage.
Glue Down Vinyl Flooring
What is glue down vinyl plank flooring?
Glue down vinyl plank flooring, as the name implies, requires that each individual plank be glued down to the subfloor. Although this can be a little more complicated and take longer than other installation methods, it tends to be a more economical flooring solution.
How to install glue down vinyl flooring rolls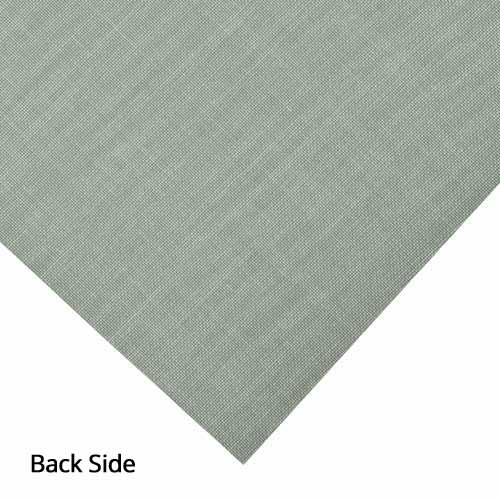 The Lonseal Wood Grain Natural Vinyl Flooring Roll product is a great commercial vinyl product. Although not in traditional plank pieces, it comes as a 6 x 60 foot roll, and is a glue down vinyl flooring solution that requires certain steps be taken for installation:
Site conditions. The installation site must be dry with a permanent HVAC unit that will keep humidity levels low. For sure, it must maintain site temperatures between 65-85 degrees fahrenheit for 48 hours before, during and after installation.
Take precautions to make sure the subfloor or substrate isn't contaminated from curing compounds, dyes, inks, paints, sealers, or oil-based products. If it is, make sure that all contaminants are removed and abated before installing the floor. The subfloor must also be completely clean and free of cracks, holes, and other imperfections. A smooth, flat surface of wood or concrete work really well.
Once the product has been in the installation space for 48 hours and the subfloor or substrate is ready, you may begin the install process.

Make relief cuts as necessary to fit the floor to the installation area.
Select the sheet nearest the wall or perimeter and gently fold the flooring over itself (tube) lengthwise towards the center of the room. Make sure to keep the radius large when tubing the material to prevent causing damage or visual imperfections on the flooring surface.
Spread the appropriate adhesive over the substrate, and after sufficient time, roll the flooring into the adhesive.
After anchoring the first section down, tube the other half of the vinyl sheet and adjacent sheet, if present. Spread the adhesive over the subfloor and seam location, and after sufficient open time, roll the flooring into the adhesive.
Continue until the entire area is fully adhered. Note: For larger areas, you may want to start towards the middle of the installation, and carefully tube two sheets open at the seam. Then continue to install in both directions away from the anchor point.
Trim any seams, and roll the vinyl securely into the adhesive with a hand roller and heat or chemical weld the seams less than 24 hours after installation.
Once installed, the resulting glue down vinyl flooring will perform well in a healthcare facility, yoga studio, or retail or commercial space. It is sound absorbing, stain resistant and slip resistant. It is made of recycled content and features anti-microbial properties. It's available in a wide selection of wood grain designs and is excellent for high traffic areas.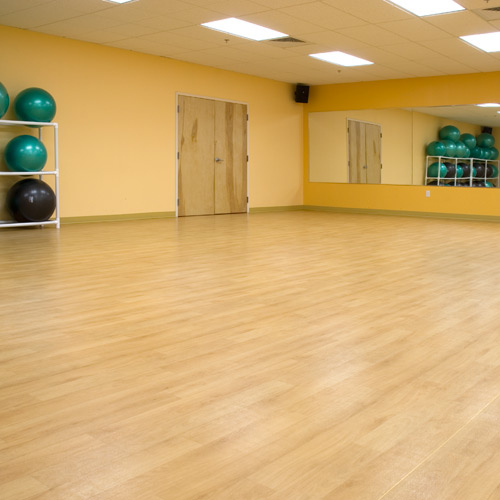 A Woodflex Maple Grain Full Roll is another great commercial grade product that is installed using a very similar method. This one is a great choice for gyms, fitness facilities, daycares, and schools, as it is designed to provide shock absorbency to protect athletes from injuries. It is hygienic and non-porous with a bactericidal and fungicidal treatment process instilled. It offers the
look of authentic wood
with the benefits of a synthetic multi purpose gym floor. It has a special finish on it that will prevent it from wearing down, and has a backing of closed-cell vinyl foam for dimensional stability. This glue down flooring is anything but basic!
How to install glue down vinyl plank flooring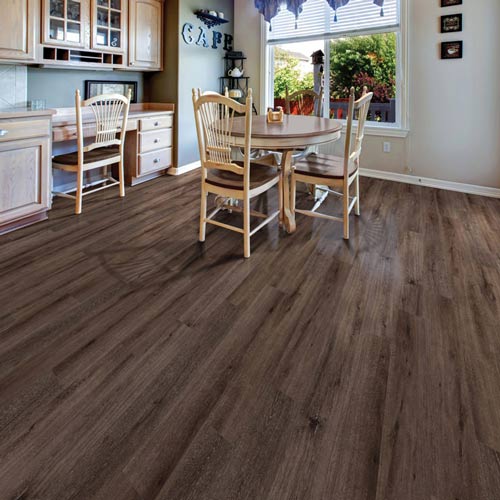 Heartland Trail Vinyl Flooring Planks are a more traditional glue down plank flooring option that can be used in a home, apartment, condo, or business. Because of the durability of this product, it is suitable for settings not able to accept vulnerable or cheap flooring solutions. Each plank is waterproof, phthalate free, hygienic, and a breeze to maintain.
This glue down plank flooring is made of solid virgin vinyl with fiberglass reinforcement, and it is scuff and stain resistant and requires no underlay or acclimation. It can be easily installed using a high tack universal flooring adhesive and by following these installation steps:
Prepare the subfloor. Make sure it is completely clean and free of debris, holes, divots, or other obtrusions that could impact the integrity and performance of this flooring product.
Apply glue to the floor and spread it out as evenly as possible - remembering to get into corners. Try not to leave any excess glue behind.
Wait for the appropriate amount of time for the glue to become tacky - rather than wet.
Start laying the planks. Run a few pieces along a line or wall to ensure a straight layout and design.
Butt each piece tightly to the next to make sure there are no visible gaps, and press them firmly into place to eliminate any air pockets beneath the vinyl.
When and if you need to cut pieces to fit into corners, use a straightedge and a utility knife to cut as precisely as you can.
How to clean glue down plank flooring
Now that you know what vinyl flooring is and how it is to be installed, it's important to understand how to keep it clean and well maintained. It's always best to vacuum or dry mop the floor frequently to remove surface dirt, dust, debris, and hair. Then, use a damp mop and warm water or mild cleaner to finish the job. Specific flooring products may have special guidelines to follow, so be sure to check manufacturer notes to make sure you are using the process that works the best. Always be certain not to use disinfectants or citrus cleaners, as they may cause permanent damage to the flooring.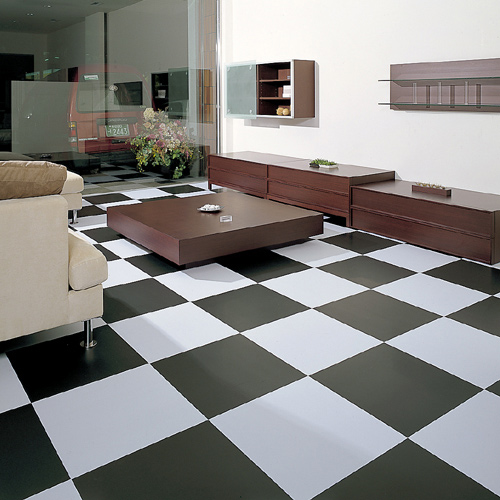 Burke Luxury Vinyl Tiles are a perfect example of a low maintenance, easy to clean glue down vinyl flooring solution. These tiles combine beauty and durability for a floor that is attractive and long lasting. Made of 67 percent post consumer recycled PVC, this product boasts new germ killing technology designed to make your home or office safer from mold, bacteria such as staph and E.coli, and viruses like rhinovirus. So, a vacuum and damp mop are likely sufficient for this product, but you can also use pH neutral cleaners for a deeper, more thorough cleaning.
Do You Need An Underlayment For Vinyl Plank Flooring?
Many luxury vinyl plank products don't require a special underlayment, but most floors can also almost always benefit from one. An underlayment for vinyl plank flooring can make it more comfortable to walk on and can help dampen sound. It can also help with insulating duties - making the flooring feel warmer underfoot, especially if installed on basement concrete, and can provide a moisture barrier or shield. If there are problems with or imperfections in the subfloor, an underlayment for vinyl plank flooring can also work to help hide those.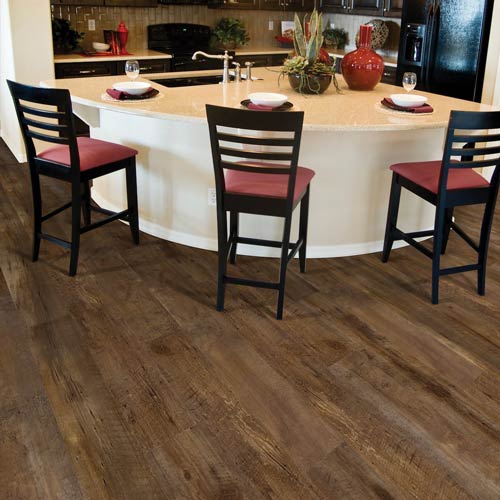 Magnitude Premium Vinyl Flooring Planks would be an example of a product eligible for an underlayment for vinyl plank flooring, just to give it that extra comfort and warmth that a surface this extraordinary deserves. Designed to perform in businesses, restaurants, or homes, this high quality, versatile product boasts very attractive wood grain designs. It's also manufactured with Nanosilver technology that is safe for people and pets while inhibiting the growth of bacteria and fungi. This product can be dry laid using a click together process on a hard, flat surface. Or, a pressure sensitive flooring adhesive could be used.
Some flooring products are designed with an integrated underlayment for vinyl plank flooring.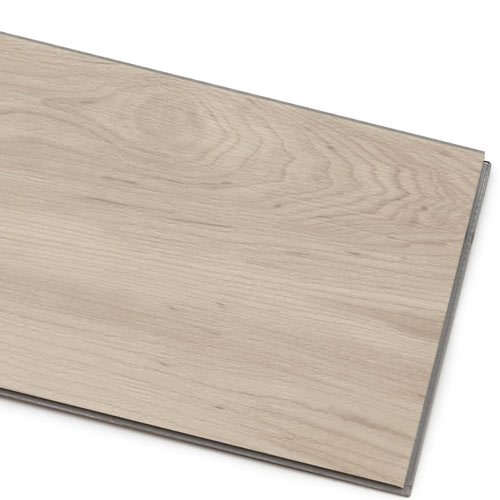 Envee Rigid Core LVT Planks do not need an additional underlayment for vinyl plank flooring, as their attached underside does that job. This is a luxury vinyl tile that is simply laid down and snapped into place without adhesives, staples, or additional underlayments. It's environmentally friendly and made from 100 percent recyclable material and boasts a water and dirt-tight surface. It also provides anti-fatigue benefits and resists mold and mildew growth while providing a surface that is slip resistant. As most vinyl products are, it's very easy to clean by simply scrubbing it with a neutral pH cleaner or removing all surface soil by vacuuming or dust mopping it.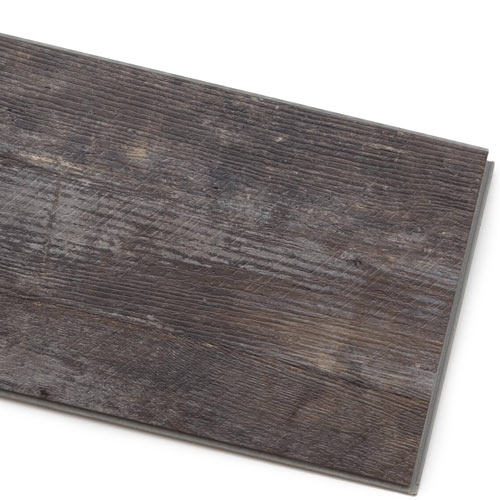 Envee Tacky Back LVT Planks are among the most attractive commercial grade plank vinyl products that are ideal if you like the clean, classic look of real hardwood. Like the Rigid Core product, these planks are also slip resistant and are installed without an underlayment for vinyl plank flooring. Instead, the planks are a peel and stick product that features a patented grip layer backing that sticks right to the subfloor. The resulting surface is one that holds up really well in high traffic areas.
What are the pros and cons of vinyl flooring?
By now, you likely understand that vinyl flooring is so popular because it has so many benefits! It is easy to clean and maintain, waterproof, affordable, and long lasting. It provides a comfortable surface on which to walk, and it comes in virtually countless colors, finishes, and high-quality designs. Compared to cheaper alternatives like
laminate
, vinyl flooring - whether floating over old glue or subsurfaces, attached to an underlayment, or glued to plywood or other subsurface, is a product you can count on for years of performance.
Like all flooring materials, vinyl is not without a few disadvantages. First, if you glue the vinyl flooring down, it can take time and hard work to remove it, if needed, as adhesive hardens to the subfloor. Next, not all vinyl is the same quality. Make sure you purchase from someone like Greatmats to make sure you are getting the best in terms of quality, dependability, and service. Also make sure you select a vinyl flooring product suitable for the application to make sure it delivers the level of performance you are expecting. Meaning, don't select a vinyl plank product designed only for home use if you want to install it in a commercial office building subject to heavy foot traffic.
At the end of the day, do your research to make sure you select the proper product and follow the necessary steps to install, clean, and maintain it. If you do so, the benefits (or pros) far outweigh the downfalls (or cons).
Greatmats - For Your Vinyl Flooring Needs and More!
Vinyl flooring is among the strongest and most durable flooring solutions available to install in business or home settings, and with the technology and advanced manufacturing techniques of today, vinyl flooring products are better than ever. When you're ready to explore the products highlighted or other vinyl flooring options, simply reach out to the friendly and helpful Greatmats' team who is ready to find the perfect flooring solution for your space.