Top 5 Vinyl Tiles for Trade Shows
By Paige Cerulli Created: July, 2017 - Modified: May, 2023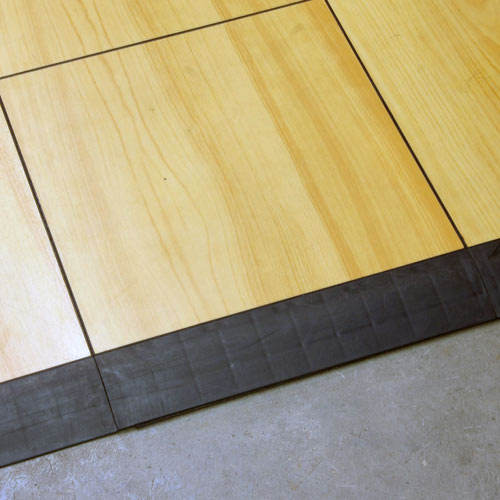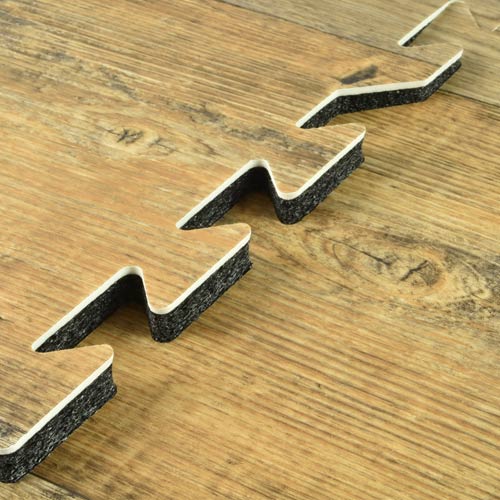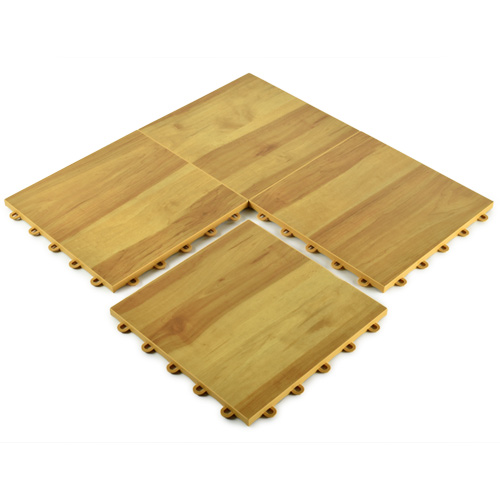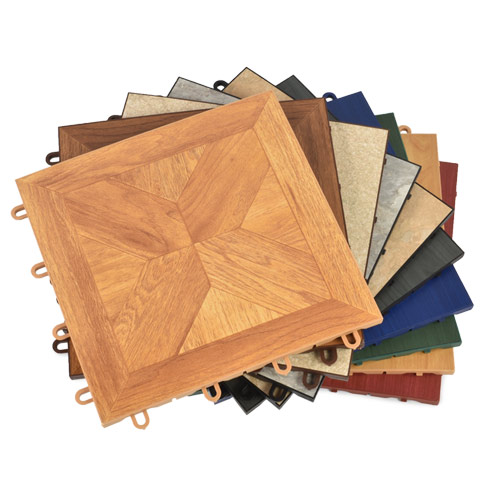 Using vinyl flooring for your trade show booth is the perfect way to marry beauty and professional style with functionality and durability. Check out the best vinyl trade show flooring options on the market here, with Greatmats' top 5 vinyl tiles for trade shows.
Qualities to Look for in Trade Show Flooring
It's important to choose trade show flooring with five essential qualities.
Versatility
Consider the different ways that your business might need to use the flooring. Maybe you will be showcasing different products at trade shows, like pet products and gym equipment. Choosing a flooring that offers a versatile aesthetic, as well as the strength and durability for different applications, means you'll get maximum value from that investment.
Cushion
Long hours on your feet at a trade show are tough, so a floor that offers cushion is a must. Keep in mind that a more comfortable floor will be appealing to your booth visitors, too, encouraging them to stay longer and maximizing your chances of making a sale.
Wear Layer
Choosing a product with a wear layer can help to keep your display looking its best. Wear layers add durability, and they also save you on maintenance costs and time.
Design Options
Your floor is an important part of your overall booth, and it adds to the aesthetic of your space. When you choose a product that's available with different design options, you can get a floor that will enhance, rather than detract from your booth.
Longevity
Consider the flooring's overall durability and longevity. A longer-lasting product will help to maximize your investment.
Top 5 Vinyl Tiles for Trade Shows
Vinyl is a popular option for trade show booths, since it's not only beautiful but is also strong and long-lasting. We've highlighted the top five vinyl flooring tiles to help you get started.
1. Max Tile Raised Floor Tile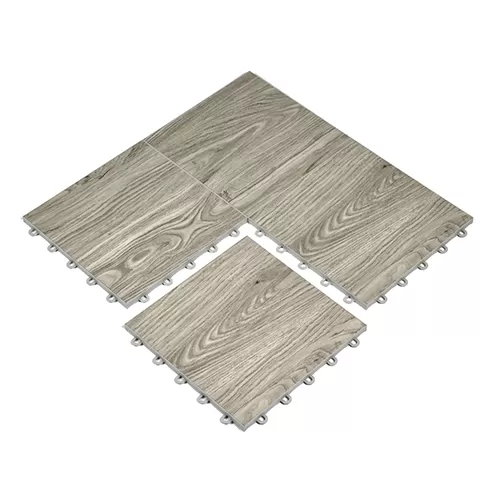 The Max Tile Raised Floor Tile is a waterproof, raised tile that's highly versatile. Choose from 10 highly realistic, upscale wood grain designs for a luxurious look for your booth. The tile is UV treated and is backed by a five-year manufacturer's warranty.
Snap together tab and loop connectors make installing and removing the tiles easy.
Border ramps
and
corner pieces
are also available, which makes the surface safer and easier navigated with rollable carts.
2. Rustic Wood Grain Trade Show Center Tile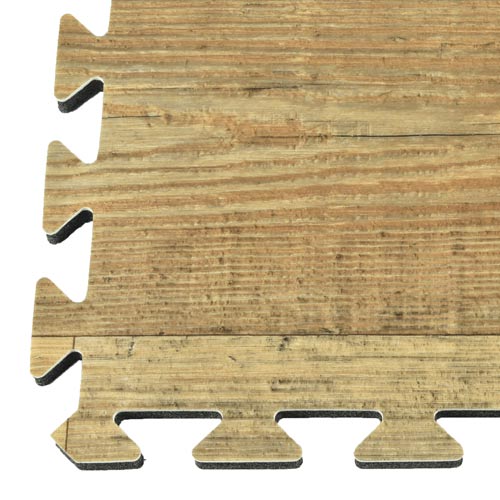 The Rustic Wood Grain Trade Show Center Tile features a distinctive finish to add a unique touch to your booth, perfect for a nature or country themed display. The tile offers valuable anti-fatigue cushion to keep staff and visitors comfortable, and since the tiles are so lightweight, they're easily portable. They're also waterproof, so spills are no problem.
Puzzle style edges make it easy to install and remove the tiles. You can order center, corner, or border tiles to custom design your floor, or you can order kits in 10x20 and 10x10 foot dimensions.
3. Basketball Court Tile Gym Floor Pro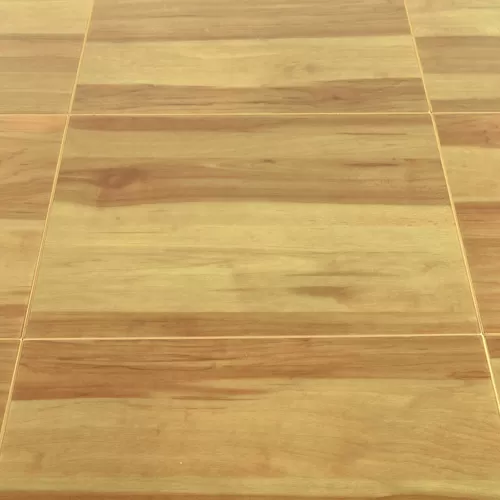 The Basketball Court Tile Gym Floor Pro brings a maple hardwood aesthetic to your booth, making it a versatile option. The surface is resistant to scuffs and stains, and a 0.5 mm thick wear layer adds durability. You can pair the tiles with a rubber underlayment if you would like to add cushion, and the snap-together design is easy to use.
Border ramps
and
corner pieces
are also available for purchase, creating clean, finished edges and a smooth transition onto and off of the floor.
4. TileFlex Floor Tile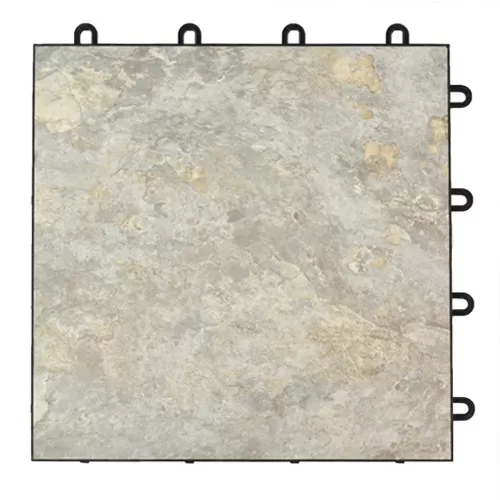 The TileFlex Floor Tile is available in two luxurious finish options that will help to make your booth stand out. This vinyl tile is highly durable and never needs to be refinished. The tile is waterproof, and its raised design lets air and water circulate beneath.
The tile features a hidden interlocking edge, meaning you won't lose any coverage size because of the edge. Since the tiles measure 1x1 feet, you can easily calculate how many you will need for your booth size.
Border pieces
are available, but no corner pieces are offered at this time.
5. HomeStyle Stone Series Floor Tile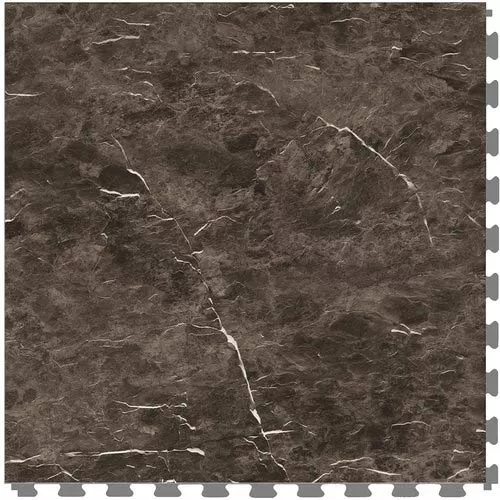 The HomeStyle Stone Series Floor Tile is available in luxury finishes including sandstone and marble. It creates a warm and comfortable surface to make your booth welcoming to visitors. You can install the tile over uneven subfloors, and the vinyl top surface texture is extra durable.
The tiles feature a hidden interlock for easy installation and removal. Only 5 mm thick, the tile doesn't add bulk or height to the floor.
The Next Steps in Ordering Your Trade Show Floor
Any of the above products are excellent choices for your trade show flooring. Be sure to also check out our
trade show flooring kits
. The kits are available in10x10, 10x20, 20x20, and 20x30 foot dimensions. Shipping and storage cases are also available for all of your trade show needs.