Floor Design Online: 3 Free Planner Options
By Brett Hart Created: September, 2019 - Modified: June, 2023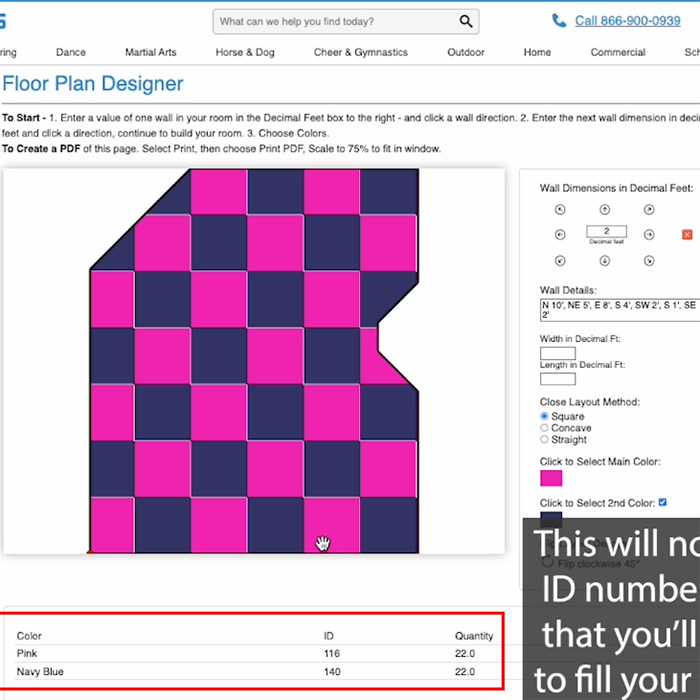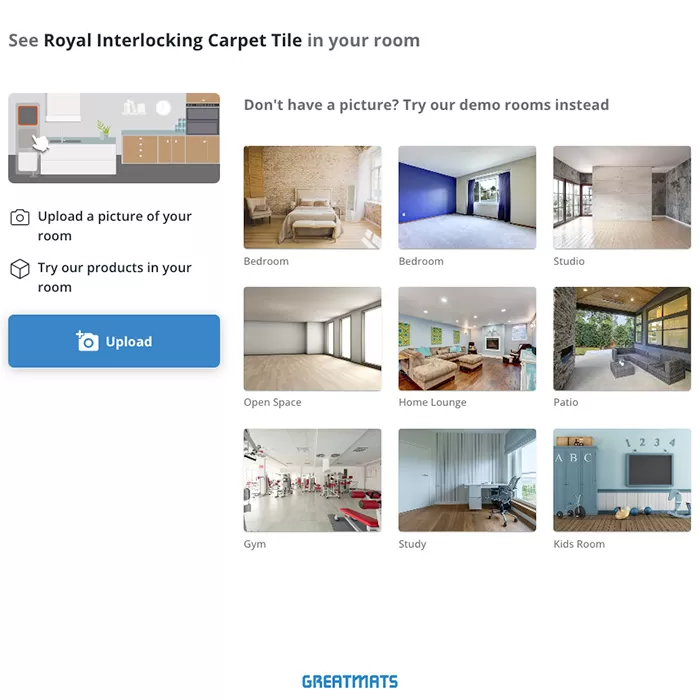 Greatmats offer 3 design tools to help you visualize what your flooring will look like and to plan how much flooring you will need for your project.
1. Product Based Room Visualizer
Greatmats room visualizer is also great at taking the guesswork out of a project. This tool allows you to see what different types of flooring look like in your very own dojo, dance studio, gym, basement, living room, etc. Simply upload a picture of the room in which you'd like to install new flooring and choose the flooring options and colors that have caught your attention. You'll be able to see if the flooring color will work with your decor and more.
2. Quick Calculator
For basic square or rectangular spaces, Greatmats quick flooring calculator may be all you need to get a quick tile or mat count for your intended space. While these can be very helpful in helping you give yourself a quick estimate for cost and how the flooring will fit into your budget. It's always best to follow up with a sale representative as they will be able to give you a more accurate estimate - especially when floor dimensions don't match up exactly with full tiles, mats and rolls. A sales rep will be able to tell you if you can use scraps to fill in the gaps to save money and find you the best shipping rates.
3. The Floor Plan Designer
The Floor Plan Designer is a great tool to help you plan the layout of your room. You enter the dimensions of your room and create odd shapes as well to determine how many tiles or rolls you will need or to create a pattern. This will allow you to capture the screen or print a pdf to send to our customer service team or just for your reference.
Greatmats strives to make the process of purchasing and installing flooring as simple as possible for you through its online tools and live customer service. Keep in mind that no online tool is perfect. Once you've used the tools to get an idea of what will work in your space, be sure to call Greatmats to make sure the estimates are accurate and the type of flooring you've picked it is right for your space. Greatmats staff has more than 20 years of experience in specialty flooring and will be able to offer insight you may need to consider.