What Are The Best Materials For Office Flooring?
By Paige Cerulli Created: August, 2022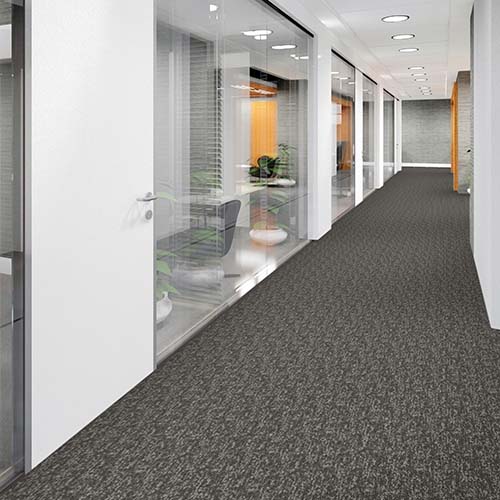 Office flooring needs to have many qualities. It needs to be durable, offer adequate traction, be attractive, be easy to clean, and more. That's a lot to ask of any product, but there are three flooring materials that are ideal for office flooring use.
Top Office Flooring Materials
As you shop for office flooring,you will find that most products feature one of three different materials. Whether you're looking for a product for corporate use, a medical office, or a small office space, you will want to consider these three material options.
Carpet Flooring
Carpet tiles are a popular choice for use in offices. Carpet creates a welcoming environment, and it can help both staff and visitors to feel comfortable.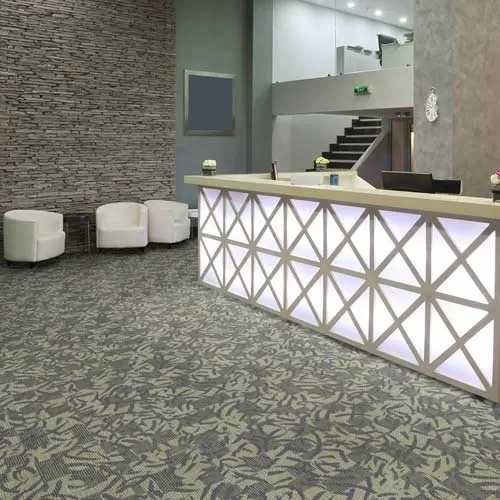 Carpeting's features are highly valuable in office settings. Its sound dampening properties can help to make an office environment more enjoyable.
By dampening the sound of chairs being moved and even the echo that can be created by printers and other equipment, carpet can reduce the noise in an office, which is particularly helpful in open office environments. With reduced noise, staff can better focus and that may lead to increased productivity.
Carpet also offers a more appealing smell when compared to other common office materials like rubber or vinyl. Commercial carpet still offers impressive durability, making it one of the best choices for offices.
Many commercial carpet tiles feature a peel-and-stick backing for a faster and easier installation process. In contrast, modular carpet tiles can be installed temporarily and removed as needed, giving you control over your installation.
Using carpet tiles also offers the advantage of allowing you to replace a single tile that has been stained or damaged. This capability can save you the time and cost of replacing a large section or even an entire room of flooring, so you can keep your office always looking clean and professional.
Finally, carpet is easy to clean and many tiles are resistant to mildew and UV rays. You can vacuum the carpeting for fast and simple maintenance.
Rubber Flooring
Commercial rubber flooring is another practical choice for office builds. Rubber is extremely durable, so if you're looking for a solution for a high-traffic office, it might be the best choice.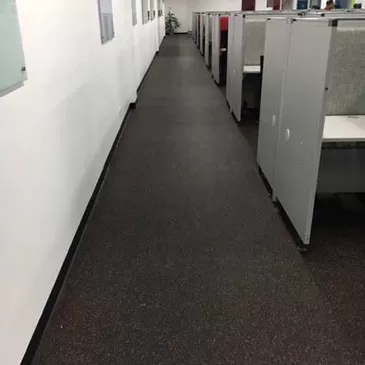 Rubber offers the benefits of being waterproof, and many rubber mats and tiles are stain-resistant. It can also withstand significant weight, including the weight of office equipment and other machinery.
Many rubber products have a slightly textured surface, which can contribute to staff and visitor safety. Rubber is available in different firmnesses, and some products offer ergonomic benefits that can help to reduce leg and foot pain that staff can experience when they spend long hours on their feet.
You will also find that most rubber products are eco-friendly. It's common for rubber flooring to be created from at least some recycled rubber, like crumb rubber from old tires.
If you want to demonstrate your office's dedication to environmental causes or qualify a build for LEED points, choosing rubber flooring can be an excellent way to do it.
While rubber does tend to have a strong odor, you can find certain products designed specifically for indoor use. These products tend to produce less odor, making them ideal for offices.
Vinyl Flooring
Commercial vinyl flooring is also an excellent choice for many offices. Vinyl gives you a distinctive aesthetic paired with impressive durability that's ideal for commercial use.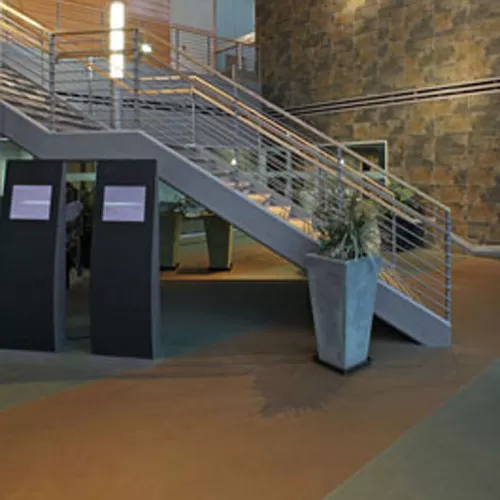 You will have your greatest choice of design options when you use vinyl flooring. These products are available in a wide array of finishes, including highly realistic wood grain, marble, slate, and solid color finishes.
The result is that you can create a luxurious, appealing floor for less than you would pay for these real materials, like genuine hardwood or marble. You'll also enjoy a more practical floor that isn't as easily damaged as these original materials would be.
Vinyl offers impressive durability, and many vinyl flooring products are backed by long warranties. They are often topped with wear layers to help resist scratches, scuffing, and other damage, and vinyl can easily withstand the significant foot traffic that is common in office settings.
Many vinyl products also allow for a DIY-friendly installation. Peel and stick vinyl floors are one example of this, and a single person can complete the installation by themselves if desired.
Commercial vinyl flooring is waterproof and very easy to clean. It is designed to provide plenty of traction, and you can also purchase specialty products like tiles with coin top surfaces if you want additional texture and traction.
In addition to tiles, which give you plenty of design options, you can also purchase vinyl rolls if you're looking for a more economical option. These rolls are ideal for larger office areas, and they can create a single, highly attractive office flooring option.