What Types of Flooring Can Be Installed Over Linoleum?
By Kyle Schurman Created: June, 2021 - Modified: August, 2023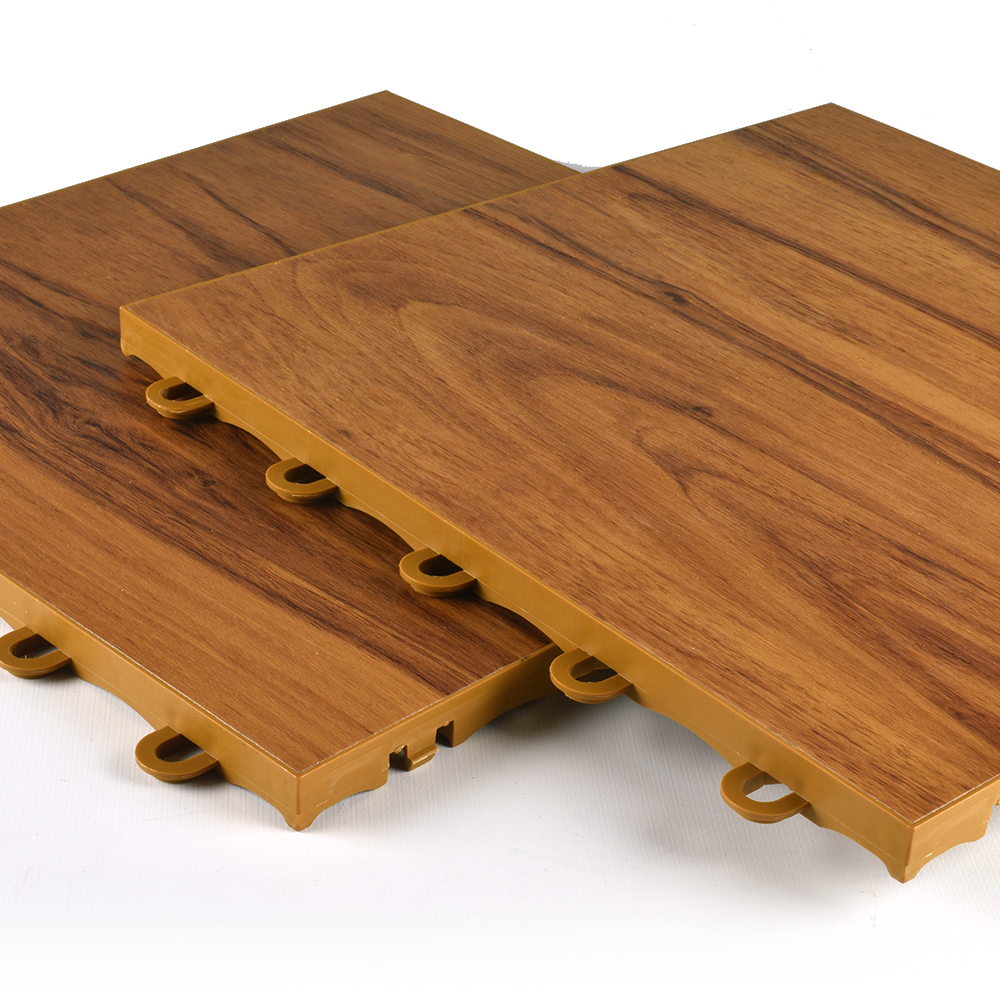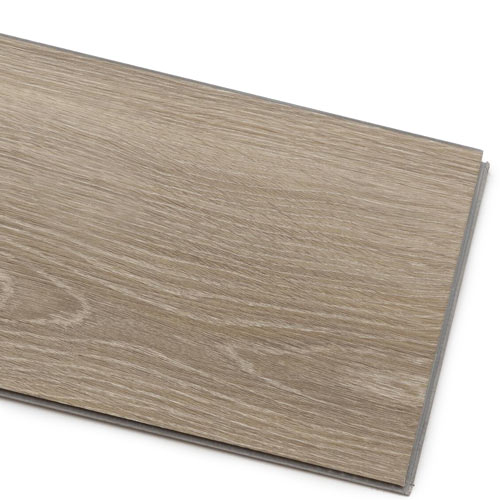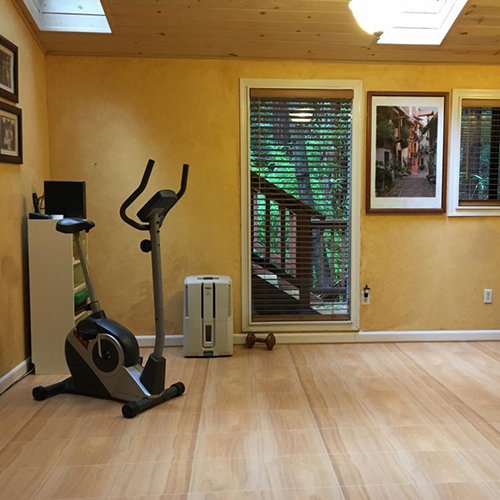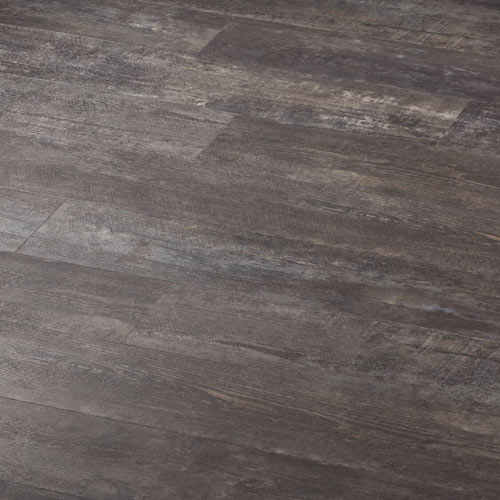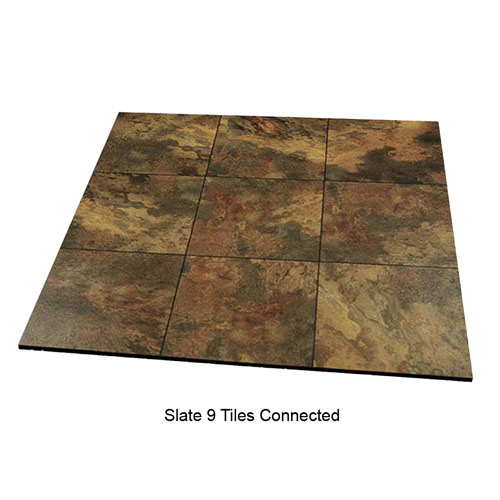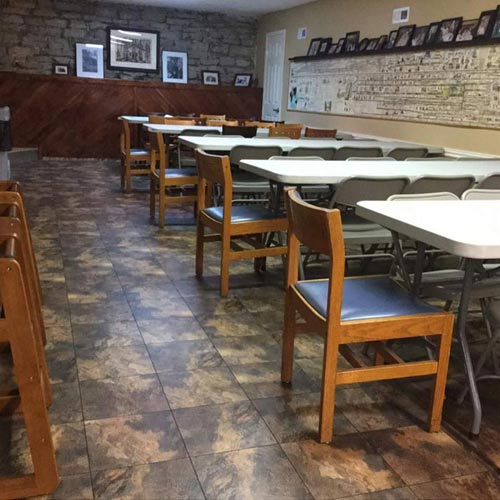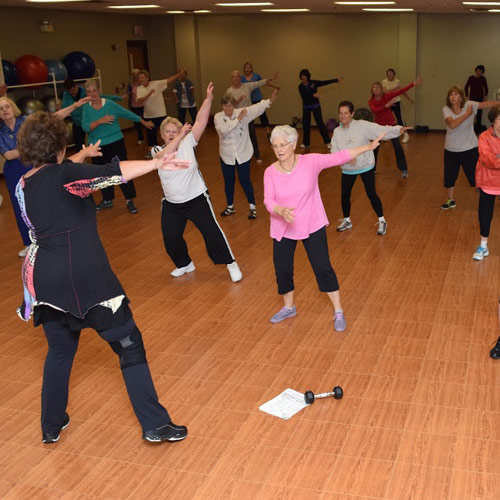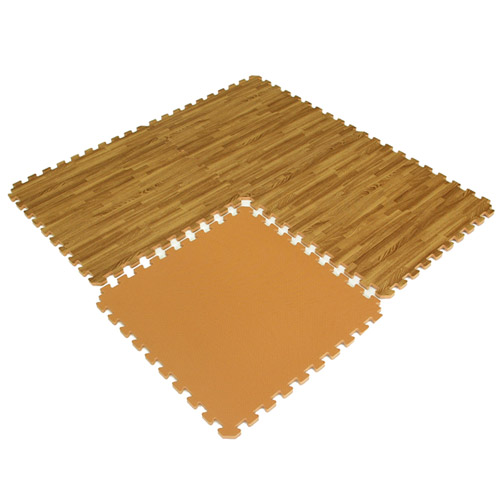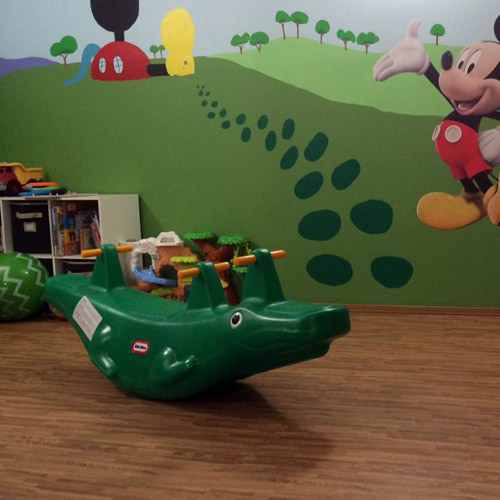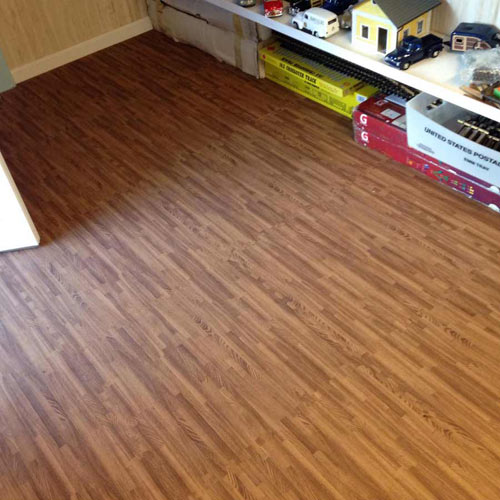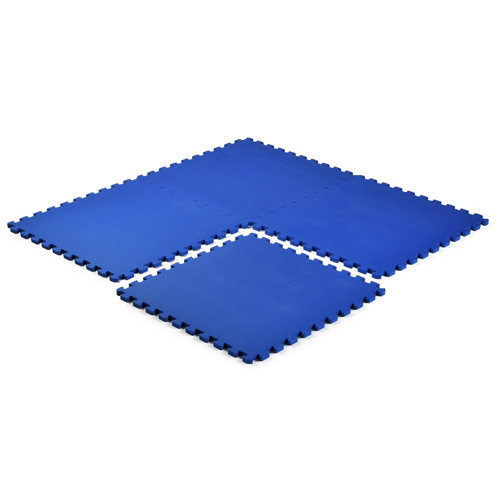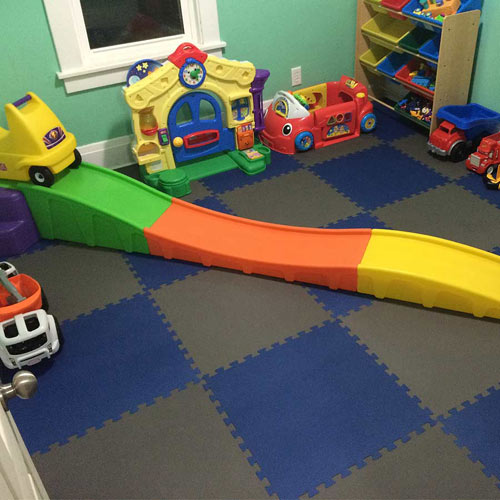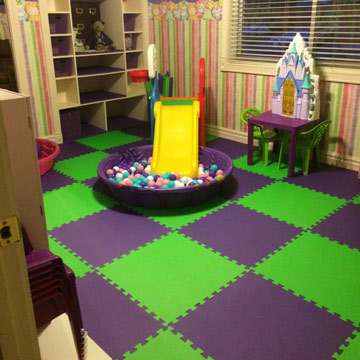 Choosing the option of installing flooring over linoleum can provide a fresh look for a room without the expense of tearing up the old floor.
Multiple options are available when installing flooring over linoleum, including:
Foam interlocking mats

Faux wood vinyl over a plastic tile base

Vinyl plank floors

Sheet vinyl rolls

Peel and stick vinyl tiles

Cork rolls

Hardwood plank

Ceramic tiles

Carpet tiles and rolls

New linoleum rolls
Some of these floors are extremely thin, which means installers must prepare the original linoleum floor. Remove any loose pieces or sharp edges and add a leveling compound to remove low spots or to fill large cracks.
If the old linoleum floor is extremely loose, installers may have success removing it, rather than going over the top. But if the old linoleum is tightly adhered to the substrate, trying to remove it could cause quite a bit of damage to the substrate.
That's why many installers will choose to put the new floor directly over the linoleum. Installing flooring over linoleum is the easier choice much of the time.
If the existing linoleum floor has some seepage or moisture issues, making use of underlayment may be necessary. The underlayment can provide some cushioning and noise suppression as well.
Do You Need to Use Glue When Installing Flooring Over Linoleum?
Learning how to create a free-floating floor that will go over the top of the existing linoleum is preferable to using glue. Laying out
modular interlocking tiles
creates a secure fit in the floor without needing adhesive.
By selecting interlocking tiles to create a free-floating floor when installing flooring over linoleum, it's easy to remove the floor later. If gluing the new floor over the linoleum, it will be difficult to remove in the future.
The free-floating floor can serve as a
temporary portable floor
. However, installers can leave the interlocking tiles in place as permanent flooring, even when not using glue.
What Are Some Faux Wood Options for Installing Flooring Over Linoleum?
Choosing to create flooring that looks like wood when going over the top of existing linoleum is a popular choice.
These faux wood floors are available at a fraction of the cost of actual hardwood. They will work for a DIY installation, saving even more money.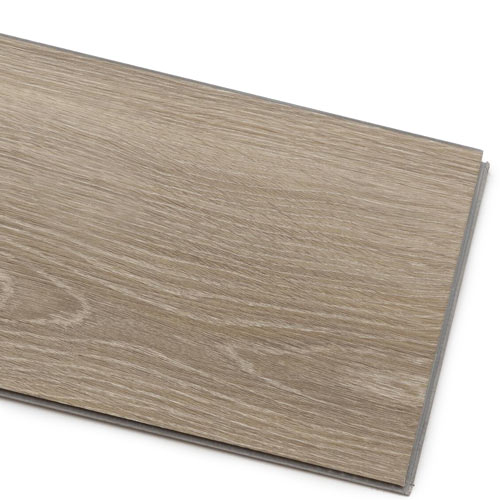 The Envee Tacky Back LVP Laminate Planks will go over an old linoleum floor with its pre-installed adhesive edge.
These floor planks contain an upper layer with the printout of the faux wood grain and stain color. With ten different wood stain colors available, you can choose the best option for your design goals.
Our floor planks represent the highest quality design, providing the durability needed for work and everyday living. This is a waterproof material, as it will not absorb moisture. It also resists the formation of mold and mildew.
Each plank measures 4 by 0.6 feet with a 4 mm thickness. The Envee Tacky Back LVP Planks come in a carton of 10 planks with each carton covering about 24.17 square feet.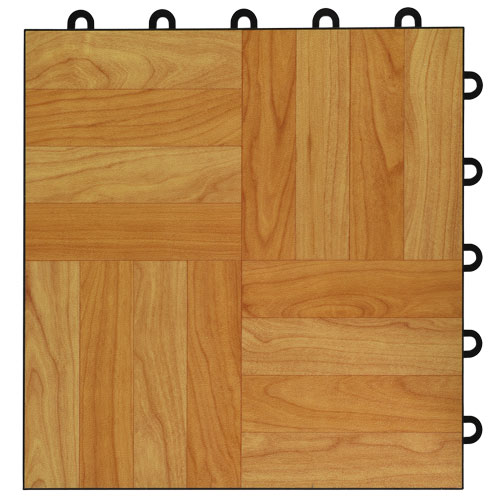 Another wood look flooring option is available in the Max Tile Raised Floor Tile. It has a vinyl layer with a faux wood grain pattern over the top of an interlocking plastic base.
These square tiles offer a waterproof design, so they'll work for almost any use case in the home. They're durable enough to work in a commercial installation as well.
Customer Jonathan had concerns about potential asbestos in his home's original linoleum floor, which made removal a dangerous option. Going over the top with these Max Tile tiles worked far better in his use case.
There are five wood stain colors available: maple, walnut, cherry, dark oak, and light oak. A design that resembles slate is also available.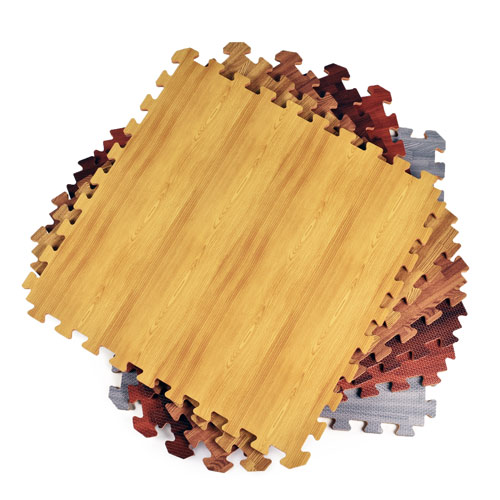 For a softer flooring option that will go over the existing linoleum, consider the Wood Grain Foam Tiles. These tiles consist of waterproof EVA foam that will provide amazing cushion and comfort.
These tiles use an interlocking edge that resembles a jigsaw puzzle, creating a tight fit without the need to use glue.
They're easy to install, even for someone who has no experience with laying out flooring.
Customer Kathleen of Fox Lake, Ill., used these foam tiles to make an exercise space over an existing linoleum floor in her home. She appreciated the easy installation process.
When using these foam tiles, the texture on the back side of the tile will hold it in place against the hard linoleum without sliding around. Six wood stain colors are available: standard, light, dark, brown, deep brown, and gray.
What Tiles Work Well for Creating a Play Space in a Room With Linoleum Flooring?
Colorful EVA foam tiles work nicely over the top of linoleum. These tiles have cushioning available that protects the kids if they fall while playing, something a hard linoleum floor cannot do.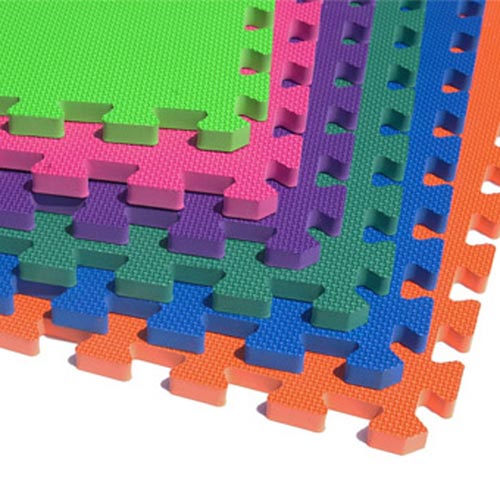 The Premium Foam Kids and Gym Mats are a popular selection for this use case. These tiles use a puzzle-style edge to ensure a tight connection without the need for adhesive.
They resist water and moisture, preventing the formation of stains.
In addition, to use inside a playroom, they work as exercise flooring over the top of linoleum, according to customer Norman of Layton, Utah.
More than a dozen colors are available, including:
Black

Blue

Navy blue

Brown

Burgundy

Gray

Green

Lime green

Orange

Pink

Purple

Red

Tan

White

Yellow