What Is The Best Home Office Flooring?
By Lisa Hobbie Created: April, 2020 - Modified: May, 2023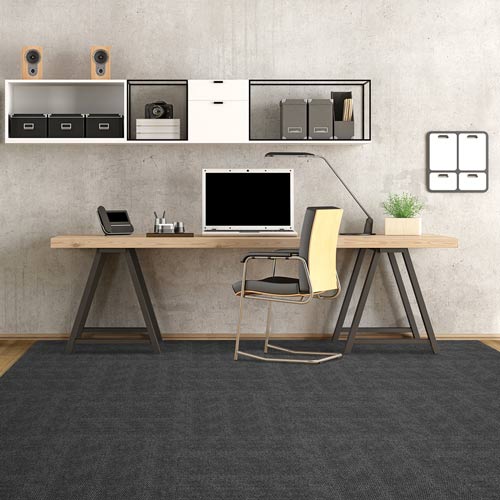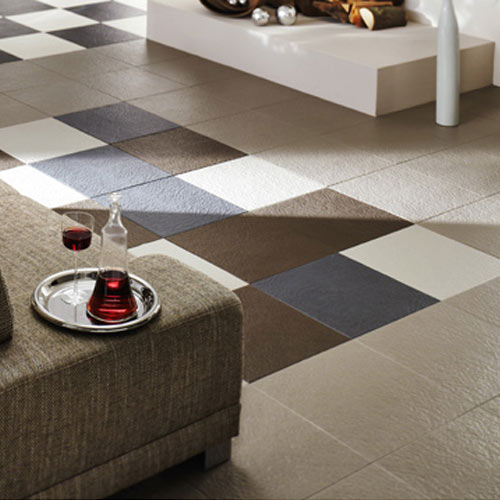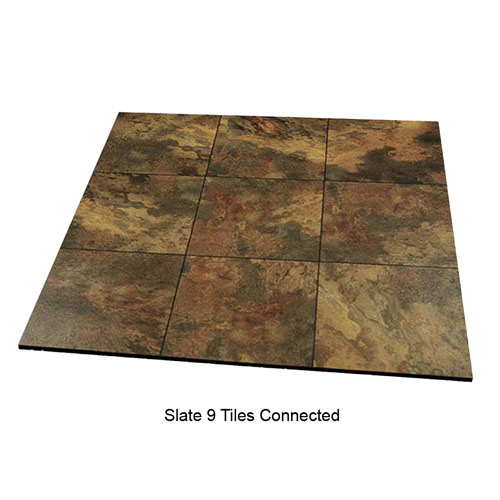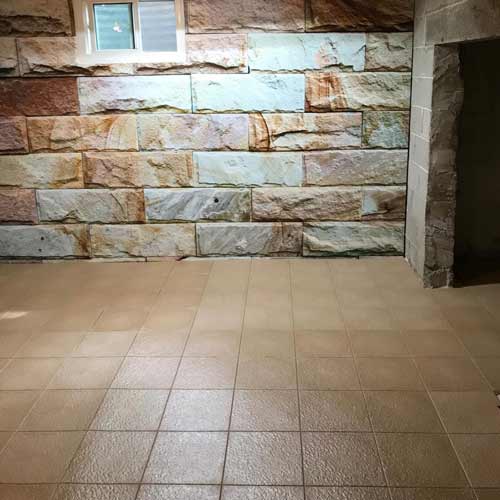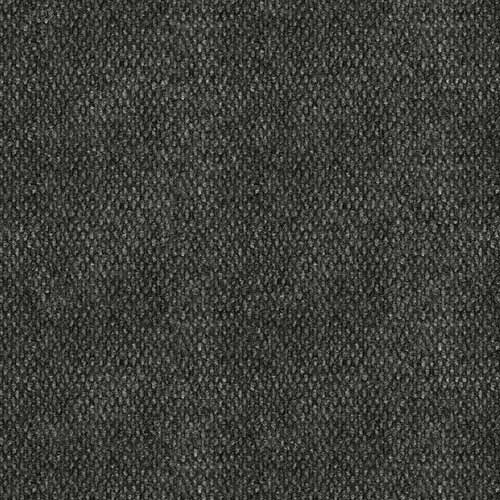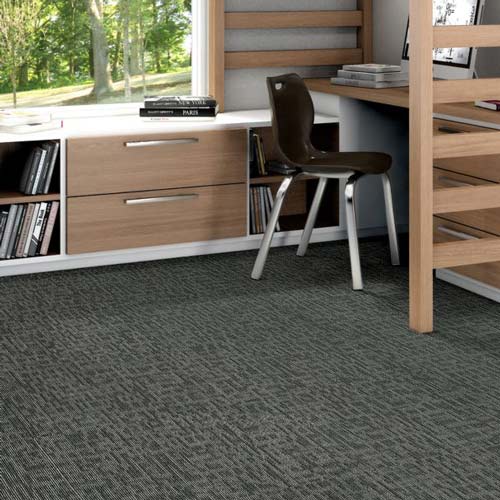 With modern technology and the ability for more and more people to telecommute and work from home, it likely has a lot of people thinking about their at home work space. Many people would agree that having at least a small dedicated space in the house to work provides for increased productivity and the ability to separate work time from family and leisure time. It's also fun to set up a home office or workspace, as you're able to combine different ideas of layout, style, design, and decor with productivity tools to create the atmosphere that will help you best perform.
Aside from furniture, fixtures, and other aspects to consider, selecting the right home office flooring is also important. Greatmats has a number of home office flooring options to choose from, all of which combine style, value, and quality.
Raised Vinyl Floor Tiles For A Home Office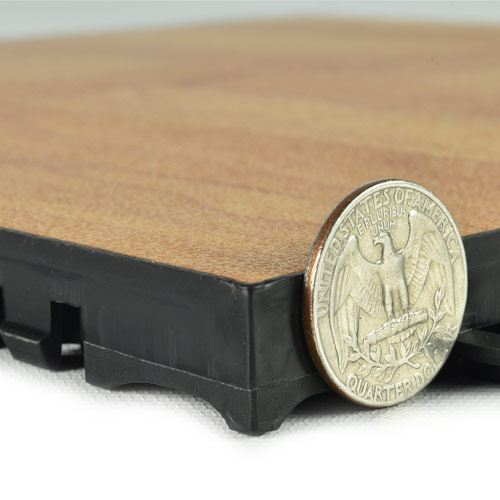 Raised Floor Tiles
are one of the most popular and versatile flooring options available at Greatmats, and they make for an excellent home office flooring solution especially in basements. Raised floor tiles are commercial grade and designed for a number of applications. They are an excellent solution for those who like the look of hardwood like oak or cherry. They are a perfect blend of durable vinyl surface and attractive design with a slight raise. They are removable and finished with a UV protection, making them last for many uses. In fact, the wear layer thickness is rated for 7 years in commercial applications.
They work great as a home office flooring, as they provide a professional, finished look with the black ramped border edging. The surface is durable and scratch resistant, making it suitable to hold heavy office furniture or to accommodate a rolling desk chair. These raised floor tiles combine performance and durability and allow air to flow underneath. This can help avoid the growth of mildew and mold when and if water is present - such as in a basement setting, and can provide a thermal insulative benefit due to the air pocket beneath the vinyl surface. In drier areas, a 2 to 6mm rubber underlayment helps to provide excellent shock absorption and comfort. This will also help insulate the floor. If leaks could occur then you wouldn't want the underlayment, as you'd want water to be able to drain or dry.
These raised floor tiles are durable, versatile, and of the highest quality - making them an excellent consideration for home office flooring.
Faux Slate Flooring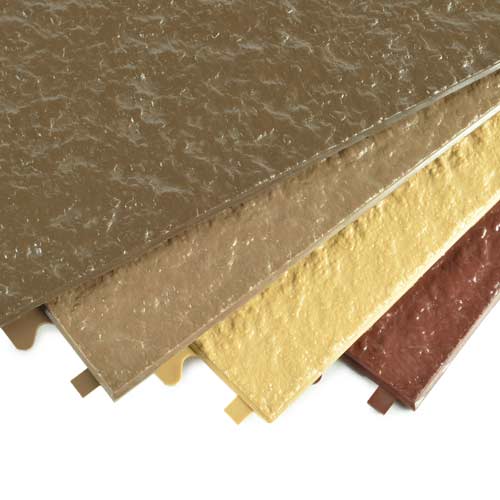 Perhaps you prefer the look of traditional slate over wood for your work space. If so, you may consider
Slate Floor Tiles
. Like the raised tiles, these are designed to withstand heavy loads, making them suitable for a desk, floor lamp, bookshelf and more. These can be installed over any hard flat surface, with a hidden interlock design that makes for easy installation with no adhesive needed. Not only are these tiles hygienic with antibacterial properties, but they are stain resistant and provide excellent slip resistance. They also provide an upscale appearance for a low installed cost, as they are actually made of affordable PVC. With numerous color options to choose from, these tiles can compliment any office style and design. They are easy to clean and maintain, and they are durable and practical.
Modular Carpet Tiles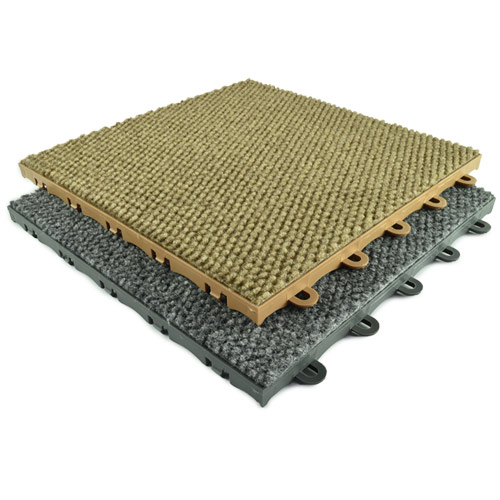 Perhaps you prefer the look of carpet for your home office. If so,
Carpet Raised Tiles
are a great choice. Traditional carpet often isn't ideal for home office applications, as the cushion makes it hard to slide or roll a desk chair. A modular carpet square tile such as this is different. Where you may want to add a chair protector or chair mat underneath for ease of rolling or sliding your desk chair in and out, these are designed to handle high roll loads with their quality construction. They are also great for cold basement floors as they reduce transmission of cold temperatures from the subfloor through the carpet. So, much like with traditional carpet, you will not feel the cold from the subfloor on the surface of the carpet. Modular carpet squares are easy to snap together with nothing to glue down or nail into place. Because the floor is raised, if the subfloor gets wet, the carpet tiles will allow for airflow beneath and can be disassembled and re-installed as needed. The easy assembly process also makes this home office flooring a great option where a temporary floor is needed.
Peel & Stick Carpet Tiles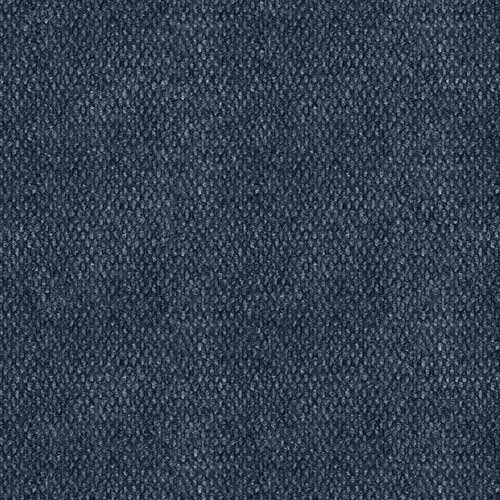 Another carpet option is the
Style Smart Highland 18 x 18 In Carpet Tile
. This home office carpet is a step up from other carpet options, as it provides superior durability. With its beautiful earth tone color options and designer look, this floor is an excellent choice. It is made in the USA with Eco-fi, a PET fiber made with up to 100% recycled purified plastic bottles. These carpet tiles feature a peel and stick backing for easy installation.
Many Home Office Flooring Ideas at Greatmats
In addition to the suggestions mentioned, Greatmats has numerous options that would work well in a home office setting. Numerous styles of tiles, rubber floors, foam floors, and more - something to suit anyone's needs and preferences of color, pricing, materials, and sizing - all available at Greatmats.