Privacy Policy for Greatmats Customers and Site Users
By Greatmats Staff Created: September, 2017 - Modified: July, 2021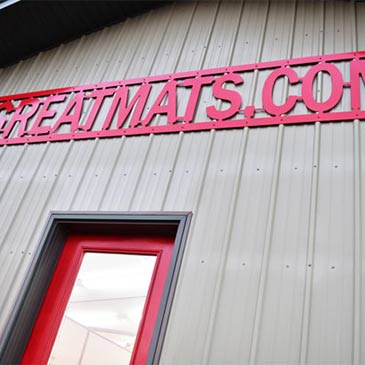 All personal information that you may share with us is kept absolutely private and secure in an encrypted fashion on our dedicated servers. Neither your name nor anything about you is sold to any other non-affiliated company or agency.
We do, of course, ask you for certain kinds of personal information in order to provide the services you request.
If you have further questions, please call us toll-free at 1-877-822-6622.
Types of personal information we may gather
Purchases
When you place an order, you give us your name, address, phone number or e-mail address plus credit card information. We do store in a secure fashion your name and shipping address, credit card and billing information.
Our Business Partners
In order to ship and track merchandise, we make our customers name and address available to such companies as United Parcel Service, and other shipping and freight companies as needed.
Website Activity
In order to better serve your interest, we do track end user activity on our website. This information may be used for and shared with third parties for advertising and marketing purposes. If you wish to opt out of interest-based advertising please visit the
Network Advertising Initiative consumer opt out page
or the
Digital Advertising Alliance opt out page
.