Can You Install Vinyl Flooring In A Van?
By Paige Cerulli Created: September, 2022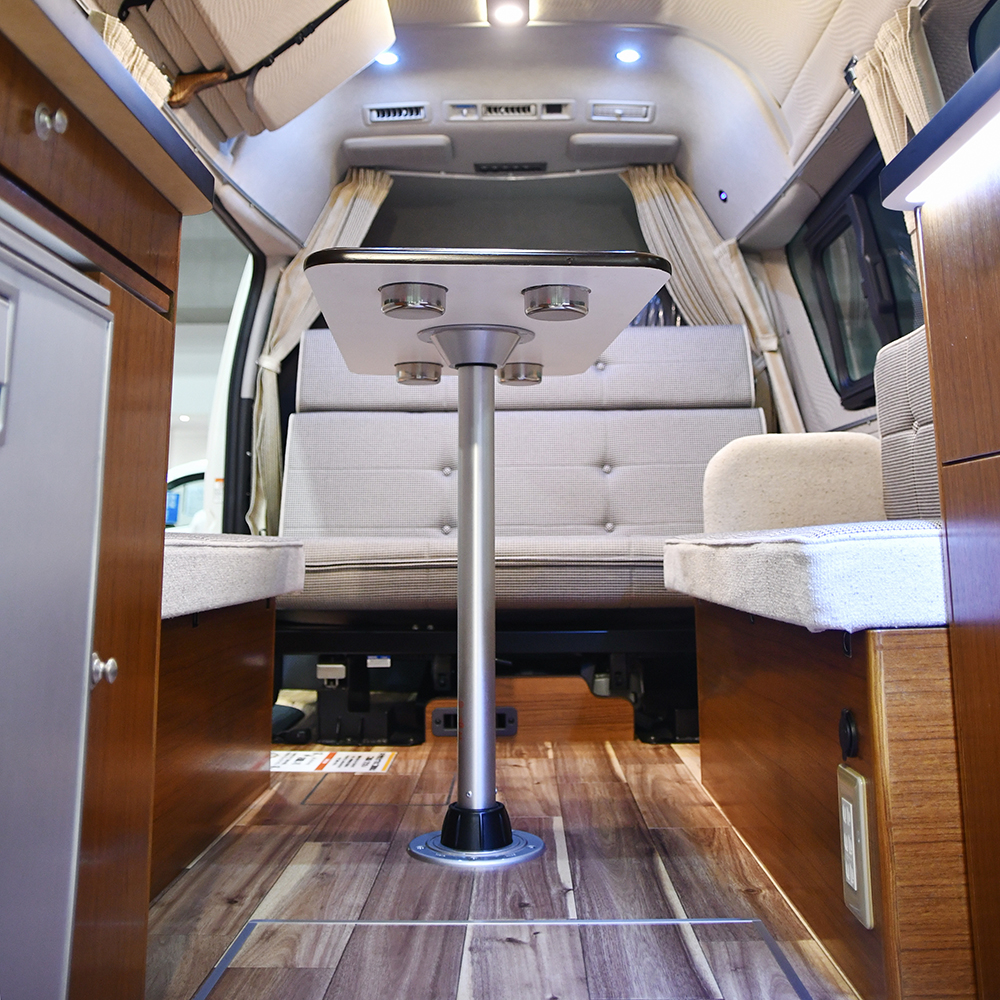 Maybe you're planning to renovate your camper van or Sprinter, or maybe you're planning to restore that old Motor Caravan or Caravanette that you just bought. Whatever the vehicle you're working with, vinyl flooring offers some definite advantages and might just be the flooring solution for your project.
Why Vinyl Is an Ideal Van Flooring
When you're shopping for van flooring, you will need to choose a product that offers the features that are important to this unique installation.
Durability
Chances are that your van will see more use and foot traffic in certain areas than others. You will want to choose a durable flooring that can withstand that increased use while still preserving its appearance and integrity.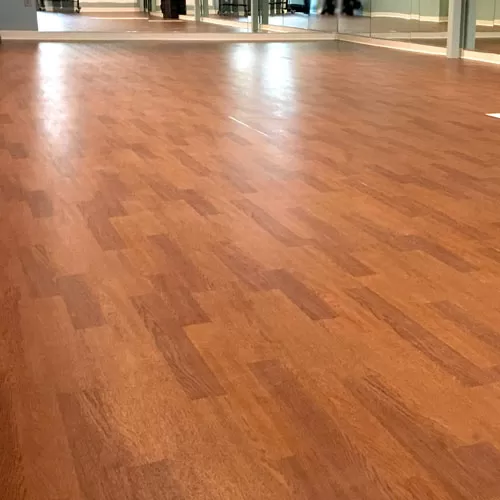 Finish
The right flooring finish can truly enhance your cargo van. Consider the finish options available with any product that you might want to use.
You can find flooring products with luxury wood finishes, as well as products available in different solid colors. Think about the other colors you will be using inside your van to decide which finish option you should choose.
Traction
When you're walking into and through your van with wet shoes, it can be easy to slip on a slick flooring surface. Look for a product that helps to maximize traction to help prevent falls, increasing the safety of your van.
Waterproof
Van flooring needs to be able to be exposed to water, including the water you may carry into the van when getting in during a rainy day, as well as any spills that might occur. You don't want to have to worry about removing flooring so that it can dry, so it's essential that you choose a waterproof product.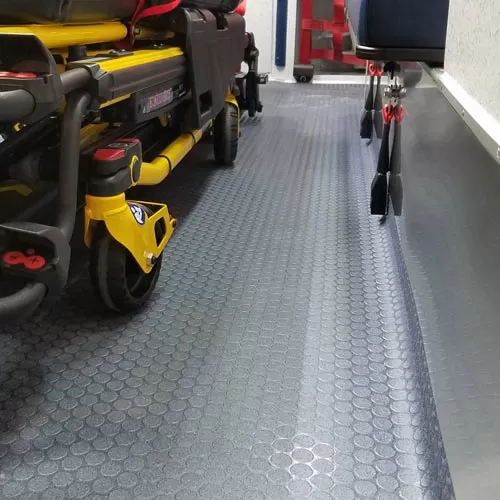 Ease of Installation
It's also important to choose a product that you can install yourself. Flooring rolls and vinyl planks both offer this advantage.
With a DIY installation, you can save money over the cost of a professional installation. You can also ensure that the job is done right and will have the satisfaction of having completed your van renovation on your own.
Ease of Maintenance
To keep the flooring looking its best, you will need to be able to clean it. Choose a product that doesn't require any specialty care.
Products that you can clean with common household cleansers are often the best. You might also want to look for a product that is stain resistant, so your flooring retains its beautiful appearance for years.
3 Van Flooring Products for Sale
At Greatmats, we have several products that are ideal for use as van flooring.
1. Luxury Vinyl Plank Flooring
Any of our luxury vinyl plank flooring products will make a stunning statement when installed in your van. These LVP products are available in eye-catching luxury finishes that look like hardwood.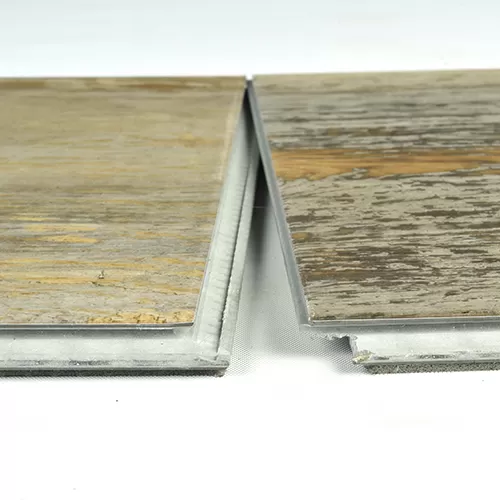 With LVP flooring, you will enjoy a highly realistic look with the benefits of vinyl. The planks are highly durable and feature a protective finish to help prevent scuffing, scratching, and damage.
The planks are very thin, so you won't add significant height to your floor by installing them in your van. This is ideal if you will be installing shelves, seats, and other items on top of the flooring.
With their click-together system, the planks are easy to install. There is no need to use adhesive, so you can remove the planks in the future if needed.
Most of these planks feature warranties of about 10 years, while some products have warranties as long as 30 years. This highly durable flooring may just outlive your van.
2. LonCoin II Flecks Topseal Vinyl Rolls
The LonCoin II Flecks Topseal Vinyl Rolls are a highly durable flooring that is designed for hard work. Often used in specialty vehicles, this flooring is resistant to staining, soiling, and scuffing, making it a practical choice for use in a work van or a van that will see significant foot traffic.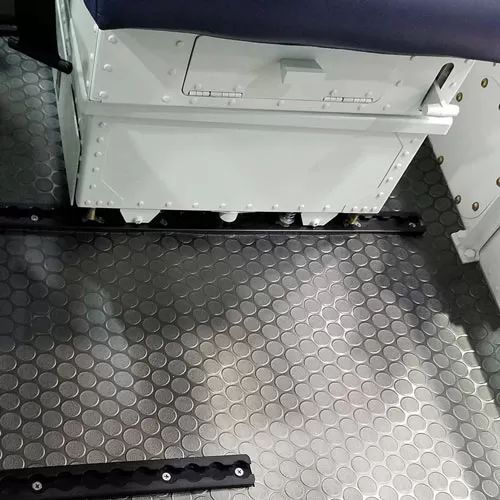 This flooring features a factory-applied urethane finish that helps to protect the floor, so it needs less maintenance. The flooring is antimicrobial, which can help to maintain a healthy environment in your van.
Since you will be using this flooring in a small, enclosed environment, the fact that it is a low-VOC product is ideal. It is also GrenAir certified, making it a good choice for your van.
This product features a coin top surface to help maximize traction and prevent slips and falls. While this product does require an installation with adhesive, the result is a highly durable, permanent installation.
3. LonPlate II Vinyl Rolls
The LonPlate II Vinyl Rolls are an extremely durable flooring choice suitable for many applications, including marine, military, aircraft, and specialty vehicle installations. The diamond plate top surface not only creates a distinctive look, but also helps to maximize traction and reduce the chance of a fall.
This flooring is skid-resistant and designed to withstand high amounts of traffic. It is GreenAir certified, so it's a safe choice for the enclosed environment of a smaller van.
You can choose from multiple solid color options, and you'll have the satisfaction of knowing that his flooring is made with recycled materials, so it's an eco-friendly choice. It does require a permanent installation with adhesive, but it's a highly durable choice for your van.
Maintaining the flooring is easy, and you can even wet mop it with a pH neutral cleaner.