What's The Most Durable Backing For Vinyl Flooring?
By Paige Cerulli Created: March, 2022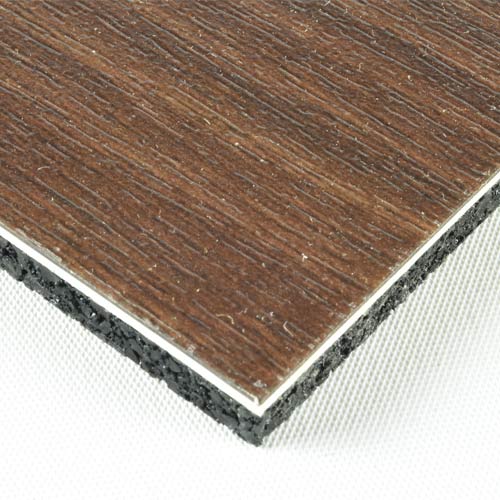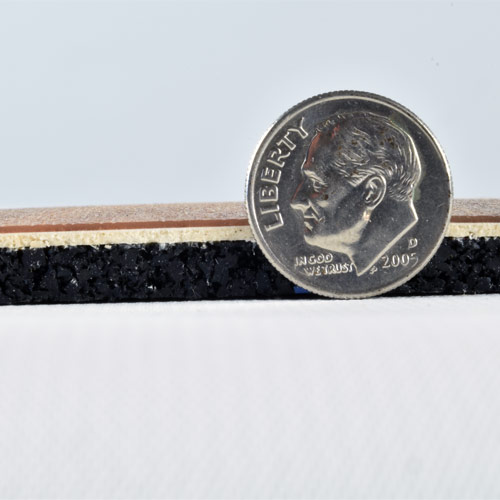 Many factors contribute to the durability of your flooring, including the type of flooring material that you use and the type of backing it has. When you're shopping for vinyl floor products, choosing a vinyl flooring with rubber backing can help to extend its lifespan.
Rubber - The Most Durable Backing for Vinyl Flooring
Vinyl flooring features multiple types of backing materials. The backing is what comes into contact with your subfloor, and it can give your vinyl flooring different properties, like increased cushion or shock absorption.
Several different materials are used as vinyl floor backing, including jute, latex, and cotton. The problem is, these materials aren't highly durable, and they may contribute to your having to replace your vinyl flooring.
Choosing a vinyl flooring with rubber backing is ideal. Rubber features several properties that make it a quality choice for a long-lasting floor.
Rubber is a strong option that can withstand heavy loads. It also offers valuable shock absorption that can help to make your floor more comfortable to walk on.
Rubber is also valued for its sound absorption and temperature buffer properties. When placed against a concrete subfloor, it can help to make your room quieter and warmer.
Best of all, rubber is highly rugged and durable. It's a long-lasting choice that can help ensure you can enjoy your vinyl floor for years to come.
Top Vinyl Flooring with Rubber Backing
You can find vinyl flooring with rubber backing right here at Greatmats. Suitable for many applications, this product offers the benefits of hard-wearing rubber.
Athletic Vinyl Padded Roll 7 mm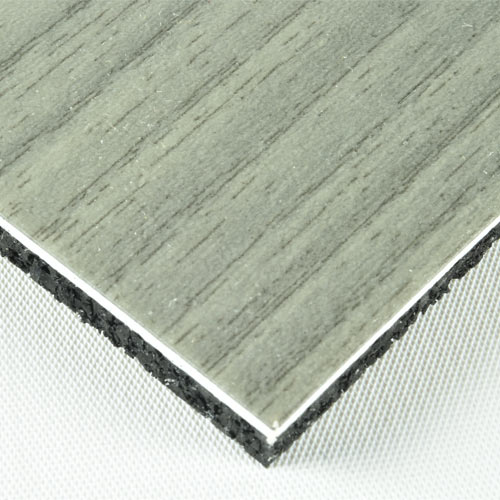 The Athletic Vinyl Padded Roll 7 mm has an eye-catching synthetic wood grain surface that is then fusion bonded to a base layer. The tile looks just like real wood, but it's a more durable and economical choice.
The 5mm rubber base layer adds valuable durability and cushion to the flooring. It helps to absorb impact, making the floor more comfortable for athletes.
Suitable for use in sport applications like basketball courts, yoga studios, pilates studios, dance floors, cardio rooms, and volleyball courts, the rubber naturally absorbs sound. It can help to reduce noise generation, making these settings more enjoyable for athletes and audiences.
When paired with vinyl, the rubber layer helps to reduce force by about 12%, making it more forgiving on joints. At the same time, the rubber provides a 68% return of the impact energy to the athlete for better overall athletic performance.
This flooring also features a wear layer for extra protection. You can clean it with a vacuum, broom, or damp mop for easy maintenance in your gym or athletic facility.
Alternative High Durability Backing for Vinyl
In addition to the Athletic Vinyl Padded Roll, we offer several vinyl products that have durable backings made of either Polyproplyene or PVC plastics.
Max Raised Floor Tile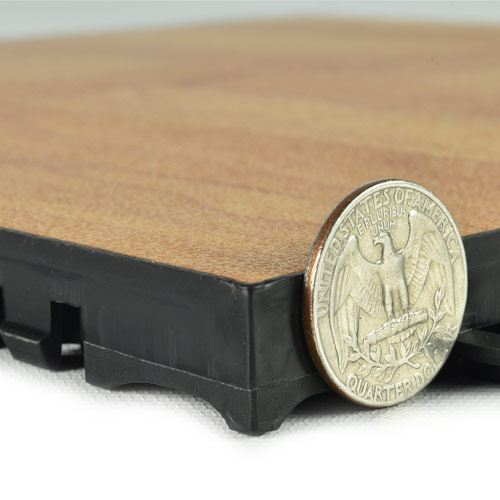 The Max Raised Floor Tile is a highly durable portable dance floor surface with a rigid polypropylene plastic base. This vinyl tile is suitable for use not only as a dance floor, but also in basements, athletic courts, gyms, bedrooms, living rooms, and as trade show flooring, too.
The tile features an entirely waterproof design, and it's equipped with a UV protective coating that's also scratch- and wear-resistant. The result is a highly durable tile suitable for both home and commercial use.
These modular tiles are backed by warranties; the wearable layer is rated for 15 years of use. When installed in high-traffic settings, like offices, the wear layer is rated for seven years, and the whole tile system is backed by a five-year warranty.
Made in the USA, the tiles feature realistic wood grain designs, making a stylish addition to your room that's easy to care for and economically priced. A finished border system is also available to give you clean edges on your island installation, ideal for dance floors and trade shows.
The tiles are equipped with a snap-together tab and loop connector system, so they're easy to install and remove as needed. The polypropylene base tray is designed to be installed repeatedly and offers excellent durability for both permanent and temporary installations.
HomeStyle Stone Series Floor Tile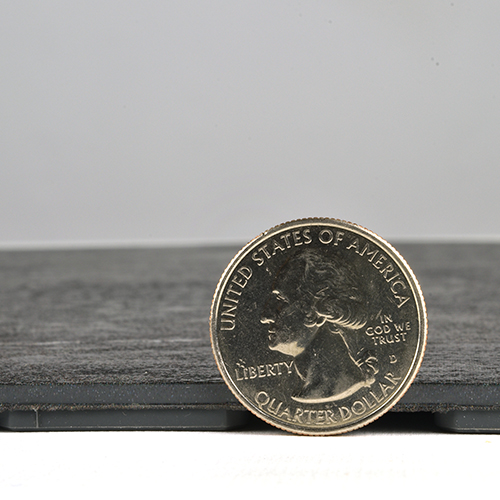 The Home Style Stone Series Floor Tile is a versatile flooring with a vinyl top surface texture. These tiles feature a durable flexible PVC plastic base suitable for installation in basements, offices, entryways, and trade shows.
These tiles are warm and comfortable under foot, and they're available in many color styles and patterns. You can even install them over old and uneven subfloors as needed.
Thanks to their construction, these tiles offer some anti fatigue properties, which are valuable when used in workstations, kitchens, laundry rooms, hotel lobbies, and restaurant lobbies. Their multi purpose potential uses make them an excellent choice for many applications.
These tiles are non-porous, so they won't hold allergens, dust, or pollen. The tiles also won't hold pet dander, making them a hygienic choice.
You can perform a floating installation without adhesive, or you can opt for a glue-down installation if you're looking for a permanent flooring option for your space. The tiles' durability makes either installation option a suitable choice.