What's The Best Bloodmobile Flooring
By Paige Cerulli Created: May, 2022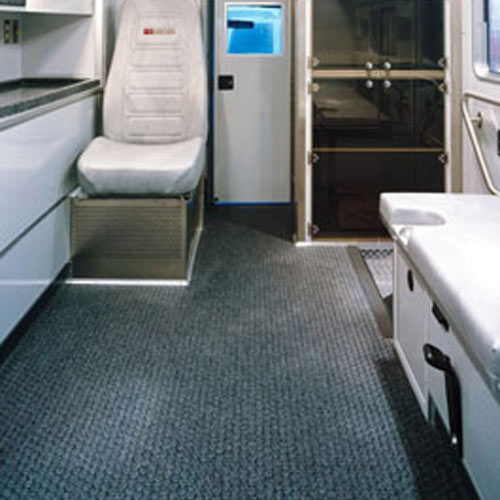 Like any medical facility, bloodmobiles require specialty flooring that can withstand the demands of that unique environment. At Greatmats, we carry several bloodmobile flooring options that may be just right for your vehicle.
Qualities to Look for in Bloodmobile Flooring
When shopping for flooring for a bloodmobile, consider the qualities that your flooring needs to have.
Comfort and safety are both essential. Look for a flooring that is forgiving underfoot and that provides some cushion to keep staff comfortable.
The flooring also needs to be textured and help to prevent slips, even when it's wet. Look for a product that is also waterproof and, ideally, antimicrobial, which can contribute to a safer environment in your vehicle.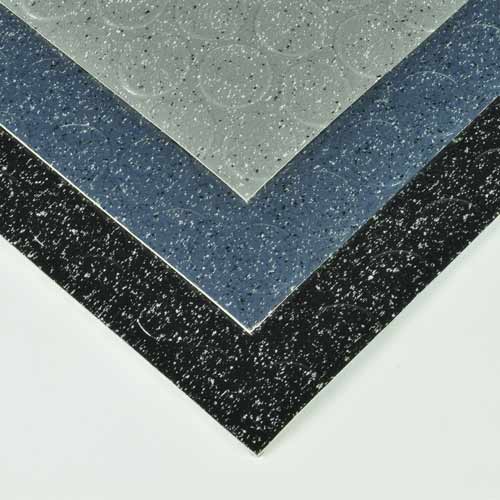 Next, it's important to consider how easily the flooring can be cleaned. The surface needs to withstand frequent disinfecting, and you should be able to use a variety of cleaning tools on it, like a vacuum and a wet mop, so you can get a thorough clean.
It's also important for the flooring to be highly durable. It will see significant, repeated use, particularly over the areas where patients sit and your staff stand.
Consider whether the product is backed by a manufacturer's warranty, and what its overall lifespan is.
Finally, make sure that the product is easy to install. You'll want flooring that you can cut to fit the area in your bloodmobile, and you'll need a product that you can easily install long-term.
Bloodmobile Flooring Options
We carry several flooring options at Greatmats that are ideal for use in bloodmobiles.
LonCoin II Flecks UV Vinyl Rolls
The LonCoin II Flecks UV Vinyl Rolls are a commercial grade flooring that can withstand the significant use they'll see in a bloodmobile. The flooring is not only practical, but also features a beautiful design that is aesthetically pleasing, too.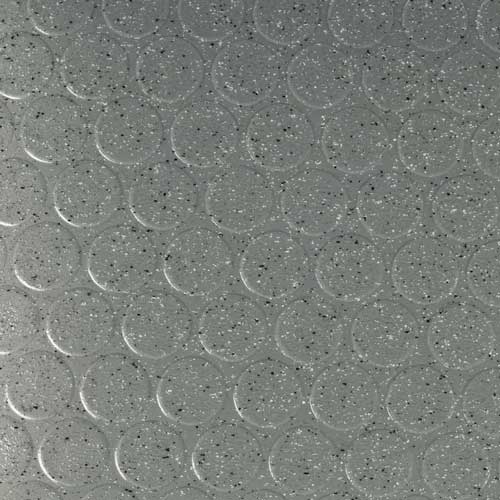 An embossed coin top helps to maximize traction, even when it's wet, to create a safer environment for staff and patients. The gloss urethane finish is UV-cured, making a beautiful addition to your vehicle that looks both clean and attractive.
This flooring offers slight cushioning for comfort, and it also helps to dampen sound to keep your specialty vehicle environment more enjoyable. This sheet vinyl also has antimicrobial properties.
Highly durable, the flooring resists stains and certain chemicals and is waterproof. It's easy to clean with a microfiber dry mop, a vacuum cleaner, or a diluted neutral pH cleaning solution.
You can easily cut the vinyl to fit your medical vehicle. This flooring can withstand frequent sanitation without losing color or showing extra wear and tear, and it is backed by a 10-year manufacturer warranty.
LonPlate II Vinyl Rolls
The LonPlate II Vinyl Rolls by Lonseal are an extremely durable flooring that has been designed for specialty vehicles, where the flooring may be exposed to intense use. As a result, they're ideal for blood donation centers, bloodmobiles, and more.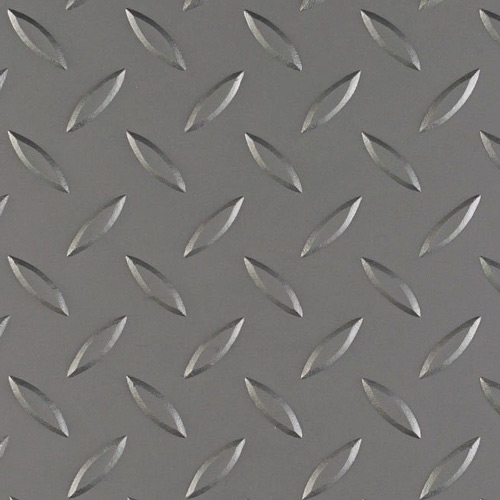 The flooring features a steel plate design that maximizes traction and provides skid resistance. This vinyl flooring is made from partially recycled content, so it's an environmentally friendly choice.
The flooring is also phthalate free, and is GreenAir and GreenMedic certifie. Its low-emitting materials and antimicrobial finish contribute to a healthier environment within a vehicle.
You can cut the flooring to fit your vehicle, and then use adhesive for a permanent installation. You can also heat or chemical weld the seams to create a single, continuous surface that won't be permeated by debris or moisture.
The flooring is easy to clean with a dust mop, vacuum, or wet mop, so you can easily keep your vehicle clean and hygienic. The flooring is backed by a manufacturer warranty.
Wearwell ErgoDeck ESD Solid 18x18 Inch Tile
The Wearwell ErgoDeck ESD Solid 18x18 Inch Tile can create a comfortable, safe flooring surface for a bloodmobile. This flooring is ideal for use in many health-related locations, including in procedure rooms, labs, pharmacies, hospitals, and blood banks.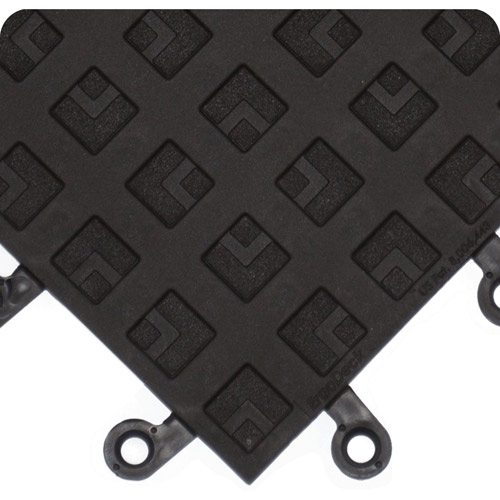 These tiles are designed for use in static sensitive locations, meaning they can help to protect your medical equipment from static shock. There is no need to use snaps or additional grounding when you install these tiles over conductive flooring, making them a simple and convenient solution to static electricity.
These tiles resist the buildup of static, and if static does occur, they will dissipate the static before you are able to touch an electronic device. The tiles also offer valuable anti-fatigue properties, perfect for any staff member who spends long hours on their feet.
The tiles are made of carbon impregnated PVC, meaning they are highly durable and ready to withstand significant foot traffic and use. They are designed for use in dry locations only.
The tiles feature a positive interlocking system that ensures they stay tightly connected and won't separate during use. They are easy to install, and there's no need for any glue or adhesive.
Maintaining the tiles is easy, too. You can sweep, dry mop, and wet mop them as needed. The tiles are backed by a one-year limited warranty.