What Is Floating Vinyl Plank Flooring?
By Paige Cerulli Created: February, 2022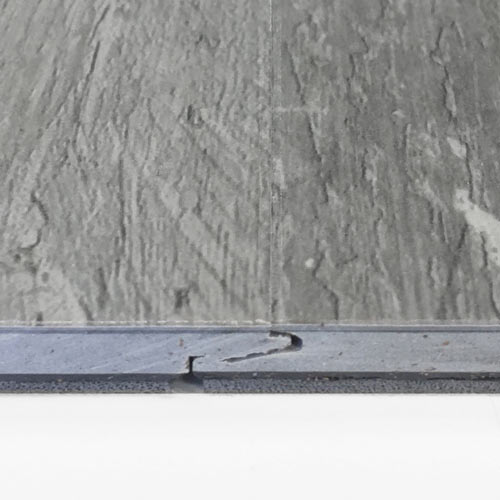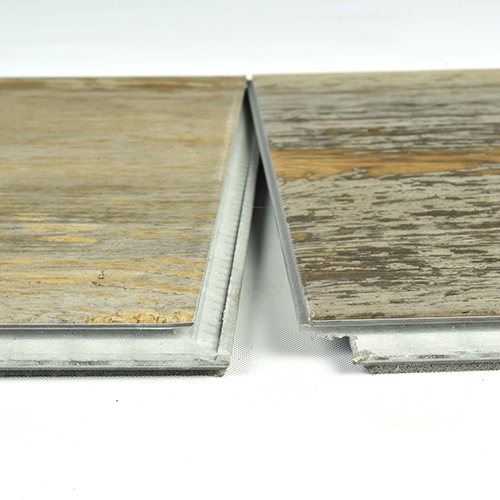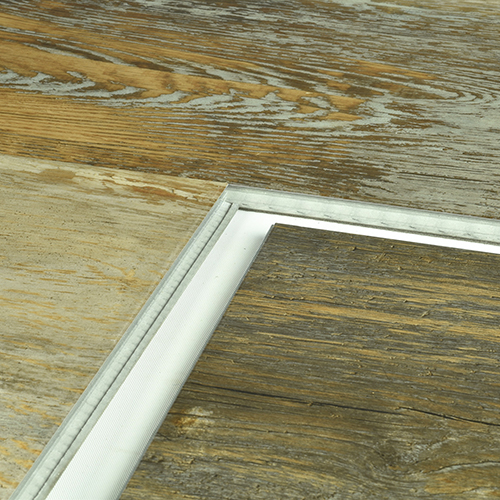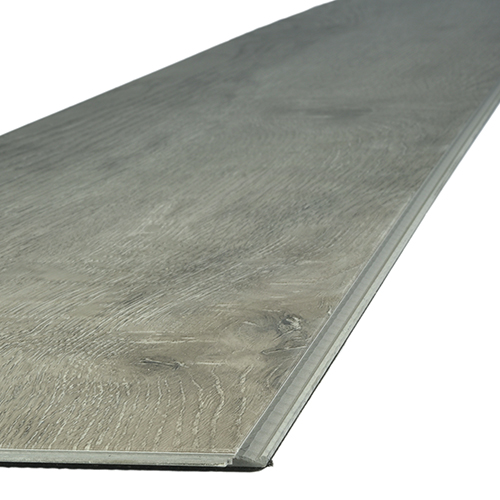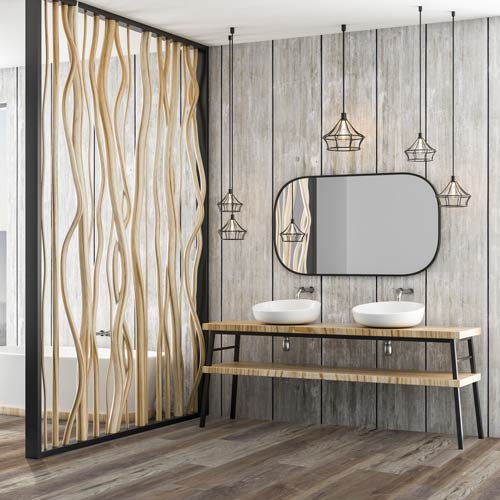 Vinyl flooring is durable, versatile, and available in many attractive finishes. If you're looking for an alternative to traditional glue-down vinyl flooring, you might want to consider floating vinyl plank flooring.
What Is Floating Vinyl Plank Flooring?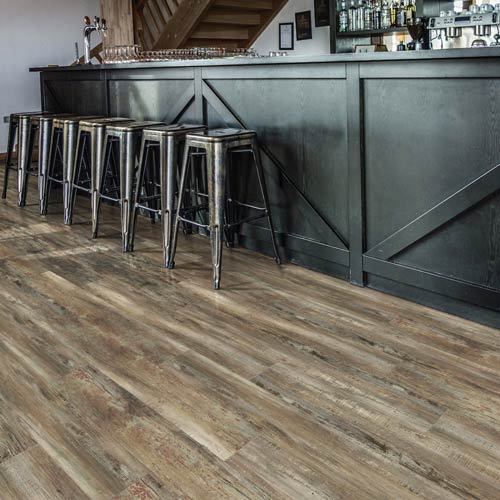 Floating vinyl plank flooring is a popular choice for home spaces, including kitchens and bathrooms, because of its ease of installation. When you
install vinyl plank flooring
, you don't have to worry about dealing with adhesive.
Floating floors, which are sometimes called click-together flooring, generally have a tongue-and-groove or other type of interlocking system built into the planks. The planks fit together and can then be laid directly on the subfloor, or even installed over your existing floor.
The result of this installation allows the new floor to "float" over the subfloor. Once the floor is completed, there's no telling that it's a floating floor instead of one that's been installed with adhesive.
Benefits of Floating Vinyl Plank Flooring
Floating flooring offers multiple benefits when compared to glue-down flooring products. The first is its ease of installation.
Thanks to the planks' interlocking design, you can install them yourself with limited tools and flooring knowledge. Working with glue can be tricky and time-consuming, but floating flooring makes for a clean, easy installation.
There's also
no need for underlayment
. You can install a floating floor over hardwood, a concrete or plywood subfloor, or another base, so there's no need for extensive site preparation.
Looking at floating flooring vs peel and stick, floating flooring is far more versatile. If you ever need to remove it, you can do so without worrying about dealing with adhesive and damaging the flooring or subfloor.
Since you're able to perform the entire installation yourself, using floating flooring helps to keep your project within budget. It also means that you can enjoy the process of working on your home, ensuring that the floor is installed just the way you want it.
Performing your own flooring installation can also help you to avoid some of the problems that come when you're working with a contractor, like scheduling issues or messy job sites. This is particularly important when you're working within a house you're living in, or when you're working on a property that you're trying to quickly renovate and sell.
Floating flooring is ideal for many situations, whether you're looking at a long-term installation or a less permanent option for a room that you might repurpose in the future. Without the use of adhesive, removing the flooring when you're ready is a simpler, cleaner, and cheaper process.
Qualities to Look for in Floating Vinyl Flooring
If you're planning to install a floating floor, then look for vinyl flooring that features an interlocking, snap-together design. You'll want to avoid peel and stick options, as they are not floating floors.
After you've identified the type of flooring you need, there are still plenty of other factors to consider when choosing the product that's right for your project.
Aesthetics
Vinyl plank flooring is available in many widths and finishes. Wide plank flooring offers a classic look, while also covering larger areas more quickly.
When it comes to the finish and colors of the product you choose, you'll find many, many options. Consider the overall aesthetics of the room, as well as any existing colors that you might be trying to match when choosing the look of your flooring.
Wear Layer
Vinyl flooring that features a thicker wear layer is protected against the daily wear and tear that it will see. This wear layer can help to preserve the flooring's appearance, making it last longer.
Recyclability
When you're done with your flooring, throwing it out can lead to unnecessary waste. Look for a product that's made of recyclable material, instead.
When you choose a recyclable product, you can save on disposal costs and have the satisfaction of knowing that the product will be reused, rather than ending up in a landfill.
Slip Resistance
Laminate products can become slick, especially when they're wet or you're wearing socks. Many vinyl plank flooring products are designed to help prevent this.
Look for a product that offers slip resistance to help keep your whole family safe. This slip resistance is particularly valuable for homes with kids and pets.
Durability
Vinyl flooring is highly durable, but consider the specific durability of the product that you're choosing. Some types of flooring are designed specifically for residential areas, while others are designed to withstand the increased foot traffic that comes with a commercial installation.
Look for other features that indicate the product's durability, like resistance to stains, mold, and mildew. These properties indicate that the flooring will be a durable, long-lasting addition to your property.
This water resistance is particularly important if you plan on using the flooring in certain areas of the home where it will likely come into contact with water, like the bathroom or an entryway or mudroom.
Warranty
Many of our floating vinyl plank flooring products feature manufacturer's warranties. These warranties can give you additional peace of mind that you're investing in a quality product designed to last.