What's The Best Vinyl Flooring To Install Over Tile Or Vinyl?
By Lisa Hobbie Created: February, 2021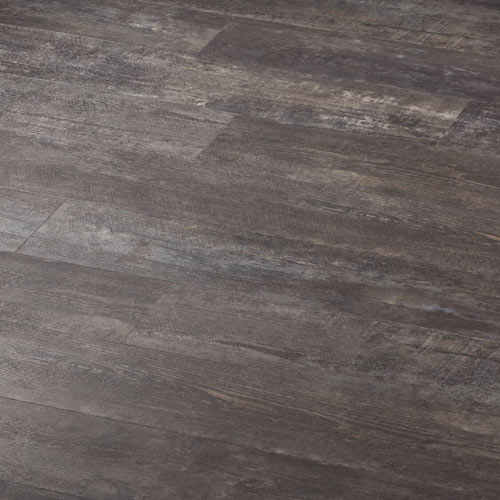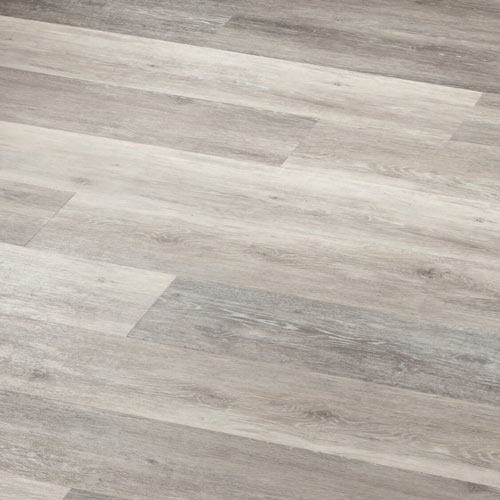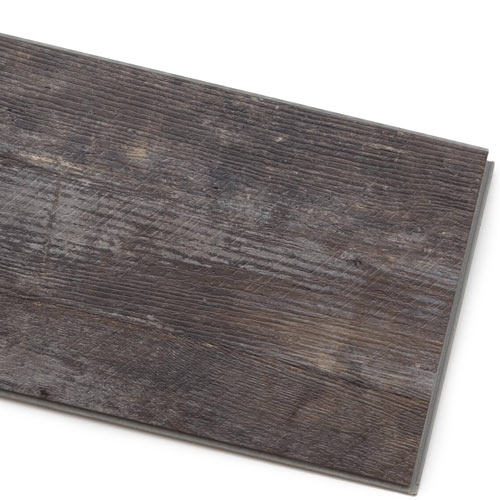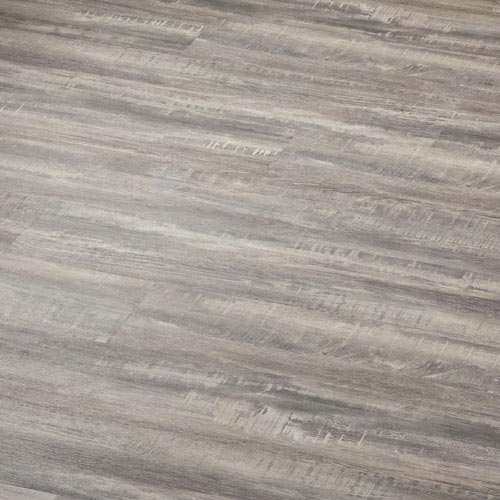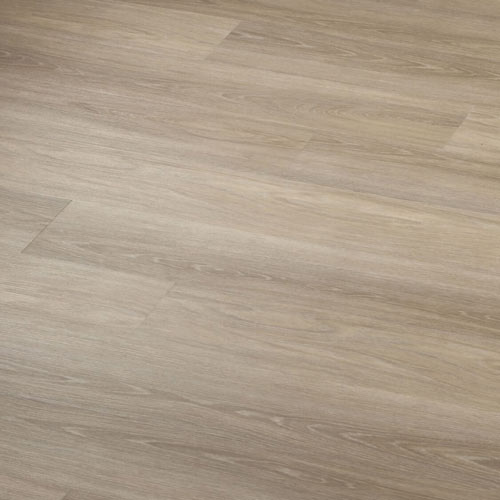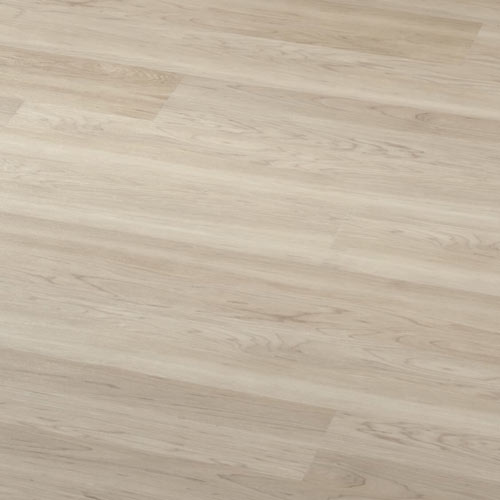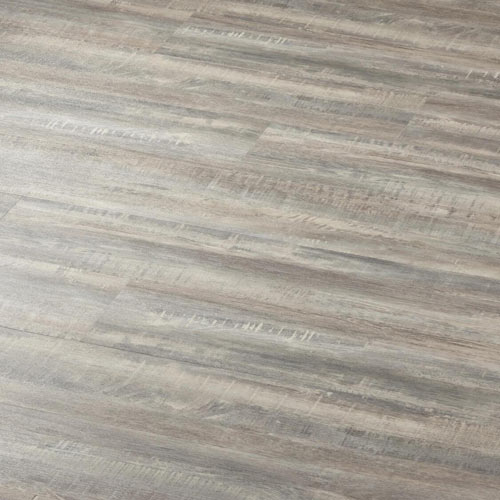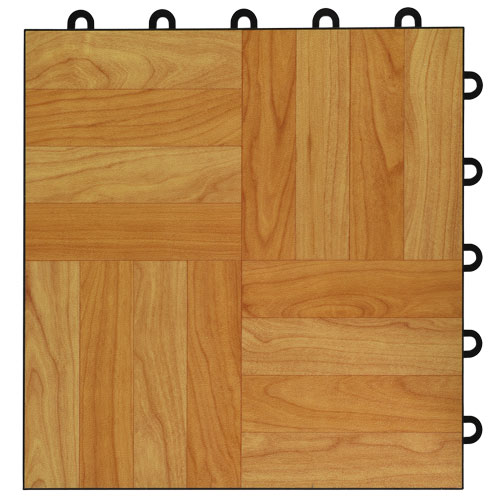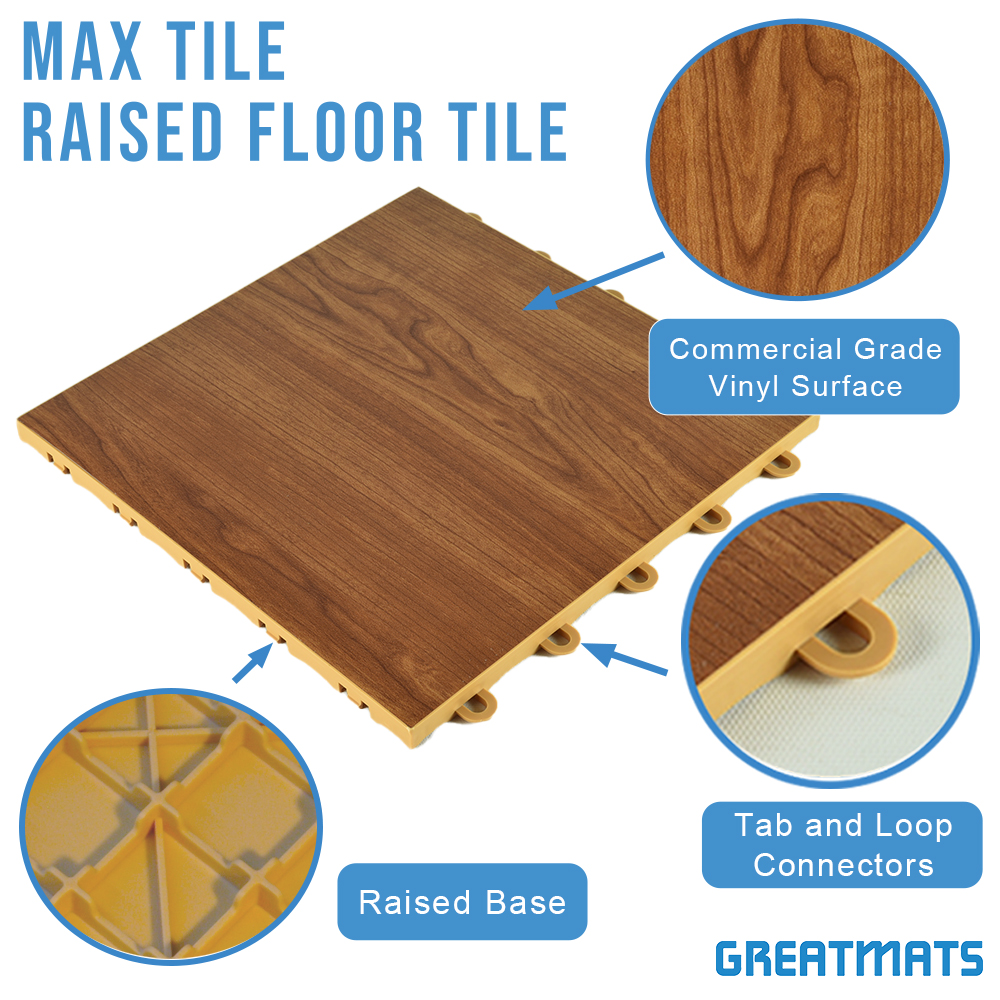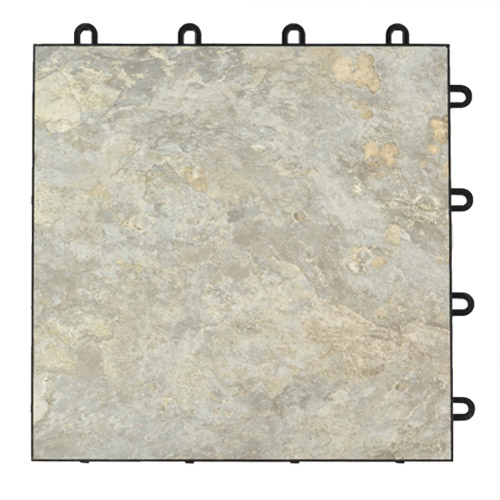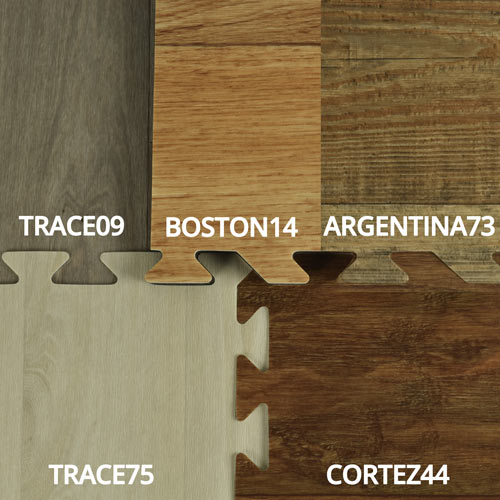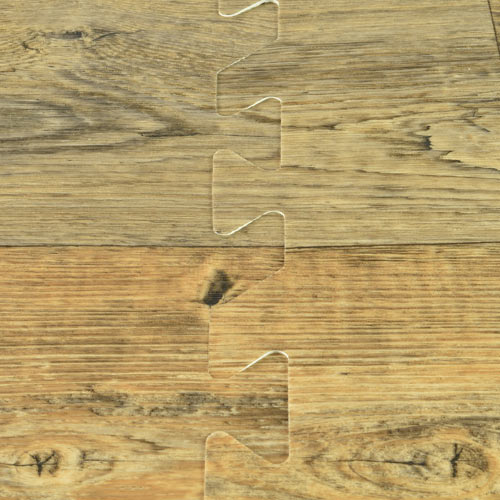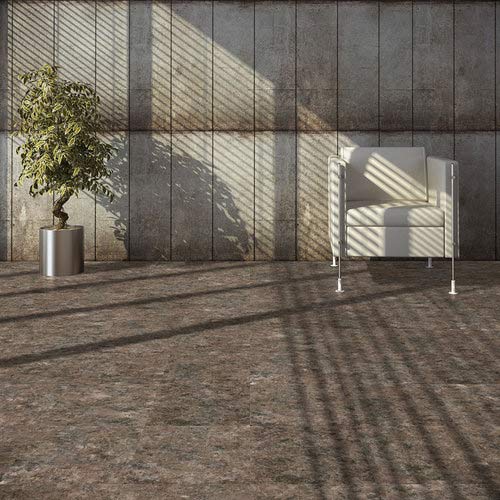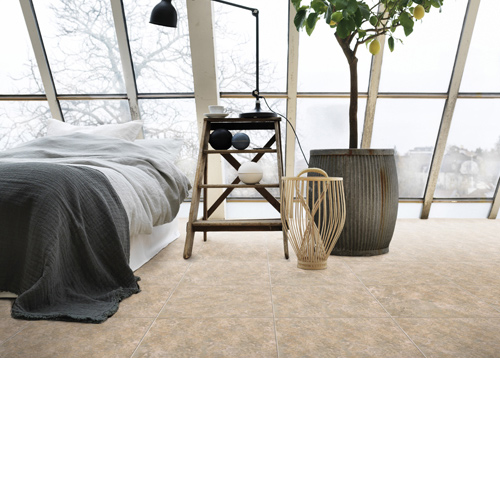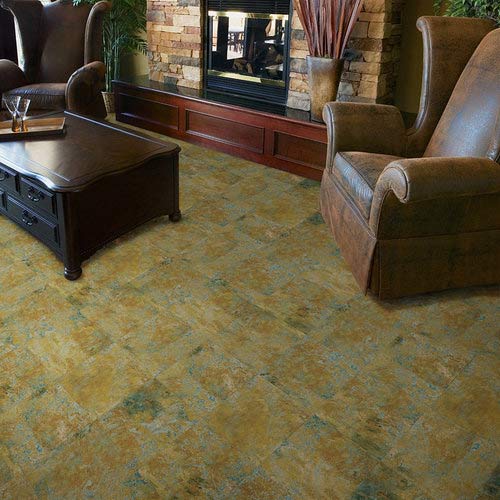 Vinyl
is one of the most widely used flooring solutions in home and commercial settings, today. With its numerous benefits and features, it's easy to understand why. It is very durable, and it will endure heavy foot traffic. It's also comfortable to walk and stand on, and it is typically waterproof, slip-resistant, and scratch-resistant. If you have an existing tile or vinyl floor, you can almost always install vinyl flooring over tiles. Various products are modular and floating with the ability to directly put the new vinyl tile over vinyl that exists, as well as other existing subfloors like ceramic, wood, peel and stick carpet, and more.
If the existing vinyl or tile floor has many flaws and is very uneven, you can always put a layer of plywood down over the subfloor, before installing the new vinyl flooring over tiles. Although this is often not necessary, it's best to familiarize yourself with manufacturer guidelines for the specific flooring solution you choose.
Although there are numerous suitable vinyl flooring solutions that can be installed over other vinyl, the following 5 products at Greatmats are among the best:
Each of these five products offers a variety of features and benefits, making them fabulous flooring solutions for a number of applications.
What Are The Best Snap Together Vinyl Flooring Options To Go Over Existing Vinyl Or Other Tile?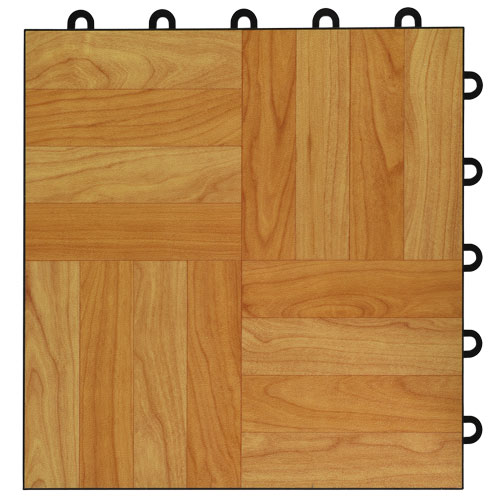 Max Tile Raised Floor Tile has an attractive and durable appearance and feel. With its perfect modular design and extreme versatility, it's no wonder why it is one of the most popular and widely used products from Greatmats. It has been used as basement flooring, portable dance floors, court floors, garage floor tiles, aerobic flooring, trade show flooring, showroom flooring, and more!
For one, when installing this vinyl flooring over tiles, the process is a relatively easy one. Simply clean the existing floor and make any repairs necessary, and follow the diy install instructions. Each of the individual tiles interlocks by lining up the nubs over the adjacent loops, and stepping on them to lock them in place. Once the installation of tile over vinyl is complete, you will enjoy a tight-fitting, secure surface that will stay put. If desired, you can include optional ramped borders and corners to provide a nicely-finished edge.
With this vinyl-on-plastic modular flooring, you will enjoy so many benefits. First, it can be permanent, or, because of the ease of installing this vinyl flooring over tiles without the use of glue or tape, it can be assembled, removed, and reinstalled for temporary flooring. Its raised design allows the product to float over the tile or vinyl subfloor - providing a layer of air underneath and reducing the likelihood of mold and mildew growth in spaces prone to moisture. It also has a tough, UV treated, commercial grade vinyl surface that keeps the floor looking top notch for years. It's waterproof, scratch-resistant, and slip-resistant. The flooring is manufactured in the USA from the best materials. Keeping the floor is simple by using a mop, hot water, and basic household floor cleaner. It comes in many different stylish finishes, including wood grain, slate, and stone.
The product will cost you less than $7 per square foot, and it carries a 5-year warranty, but will look and perform much longer than that!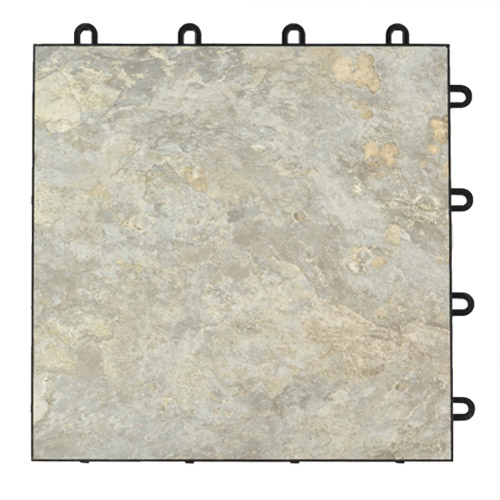 TileFlex Floor Tile is another amazing product that can be installed over existing sheet vinyl or tile. This is a luxury product that can be installed over many surfaces, providing a solution that presents the appearance of an authentic wood floor without ever having to sand or refinish it. It's also much more economical than hardwood and offers waterproof benefits.
This vinyl surfaced product also features a raised design to air and water flow beneath. The modular design provides a fast, non-adhesive installation process very similar to the Max Tile product with a single, snap-together process. It is also so easy to keep it clean, and it requires very little maintenance. When installing this vinyl flooring over tiles, you may want to add a 2 or 3.2 mm rubber underlayment to provide extra sound reduction or cushion. If installing in an athletic or gym environment, adding the underlayment is imperative.
This product choice is available in a variety of colors, designs, and finishes, from VCT to luxury vinyl. It can be used in permanent residential settings, like basements, and workout rooms! This smooth, non-absorbent floor is made in the USA and comes with a 10 year warranty. It will cost about $6.50 per square foot with a very low lifetime cost!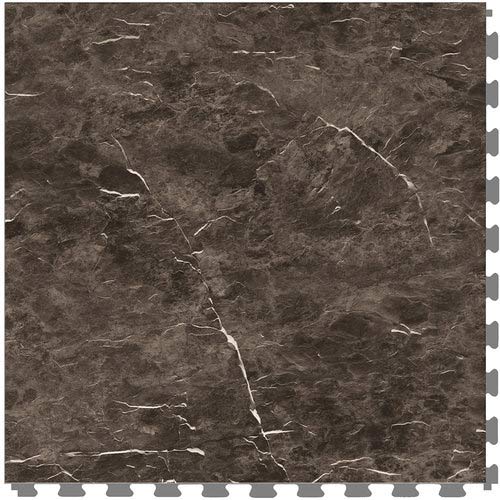 The HomeStyle Stone Series Tile offers beauty, sophistication, comfort, and durability. It presents the appearance of an authentic stone flooring product, as it features a hidden, interlocking tile design.
This vinyl over tile is available in a wide variety of designer colors like white marble, Cambrian black, imperial gold, sandstone, field stone, Atlantic slate, New England, pacific slate, and Sedona slate. It has a top surface texture that looks great and feels warm underfoot. It's an extremely comfortable floor that is easy to uplift and reinstall, so it works for temporary or permanent applications.
This easy-to-clean and affordable product can be used in many settings but is most widely used in basements, offices, entryways, and trade shows.
The individual tiles are low profile and sit close to the old tile or vinyl floor, and they are a breeze to clean with a vacuum or damp mop. This product also carries a 10 year warranty, and it will cost less than $5 per square foot.
What Is The Best Puzzle Vinyl Flooring Option To Go Over Existing Vinyl Or Other Tiles?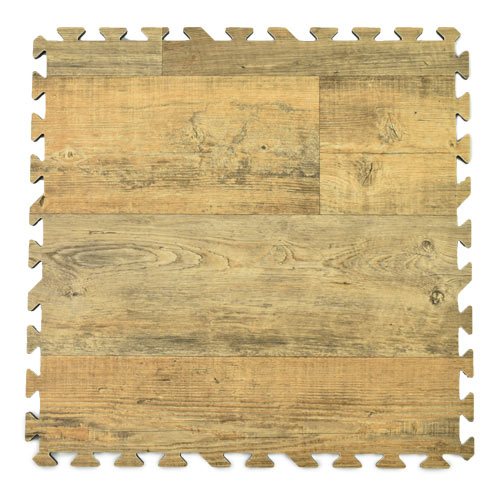 Rustic Wood Grain Trade Show Tile performs well when installed as vinyl flooring over tile. It is designed for use as a temporary event or tradeshow space where anti-fatigue properties and cushioning are needed and is also suitable for basements or family rooms. Just keep in mind that high heeled shoes and super sharp objects can puncture the tiles.
Designed using vinyl bonded foam, this portable and lightweight tile is nonabsorbent, waterproof, and simple to assemble without adhesive. Instead, you just place the foam tiles over your vinyl or tile subfloor and push them into place like you would with pieces of a puzzle. The result is very attractive, especially when using the optional beveled edge. It offers a classic, wood grain finish and can be cleaned using a damp mop and basic household cleaner. The cost is about $7 per square foot, and it carries a 90-day limited warranty.
What Is The Best Vinyl Plank Flooring Option To Go Over Existing Vinyl Or Other Tile?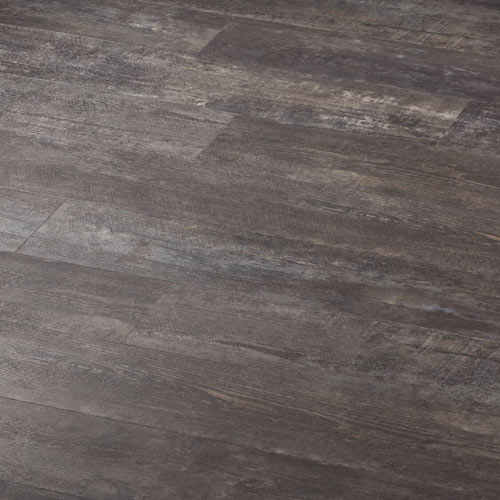 Envee Rigid Core LVT Planks are floating vinyl planks that works well when installed over vinyl or tile subfloors. This is another product that offers many features and benefits.
It is made from 100 percent recyclable material and is environmentally friendly. This product is designed to endure heavy foot traffic, is fire resistant, and it boasts a water and dirt-tight surface. With benefits such as these, it's no wonder the planks are suitable for commercial, retail, residential, health care, educational, government/civic, hotels, hospitality, industrial, military, performing arts, religious, transportation, sports facilities, warehouse, and storage facilities and settings.
The luxury vinyl planks are beautiful, with high-resolution imagery. It truly appears to be real, natural wood, yet, it is slip and scratch resistant. It's mold, mildew, and odor resistant, and it provides anti-fatigue benefits. This tone is among the best in floating vinyl flooring over tiles.
To clean it, just wash with a neutral pH detergent or remove all surface soil by vacuuming or dust mopping it. It will cost about $4 per square foot, so it's the perfect combination of quality, durability, beauty, and value.
Greatmats - For quality vinyl flooring tiles and planks
When it comes to flooring solutions to go over existing vinyl laminate or tile, Greatmats offers the best with a wide array of colors, textures, thicknesses, and designs from which to choose. From PVC and foam/rubber to various modular options, Greatmats has it all. Aside from the vinyl products highlighted, there are many other flooring solutions that could be installed over vinyl or tile. If you have questions about the products highlighted, or, if you want to learn about other available options, just reach out to the professional and knowledgeable team at Greatmats. They will go to work for you to help you select the perfect product for your space.
Whatever the size of project you're tackling - large or small - Greatmats really does have everything you need for your flooring. You can always be confident in the fact that you will receive the best pricing, service, and products available. With 20 plus years of trusted customer service and over 4,000 5-star review posts, as well as many options for modular flooring, Greatmats is your one-stop-shop for all of your flooring needs.