Folding Gym Mats
Ships Out in 1-3 Working Days

Shop

Ships Out in 1-3 Working Days

Shop

Ships Out in 1-3 Working Days

Shop

Ships Out in 1-3 Working Days

Shop

Explore Videos

Ships Out in 1-3 Working Days

Free Shipping

Shop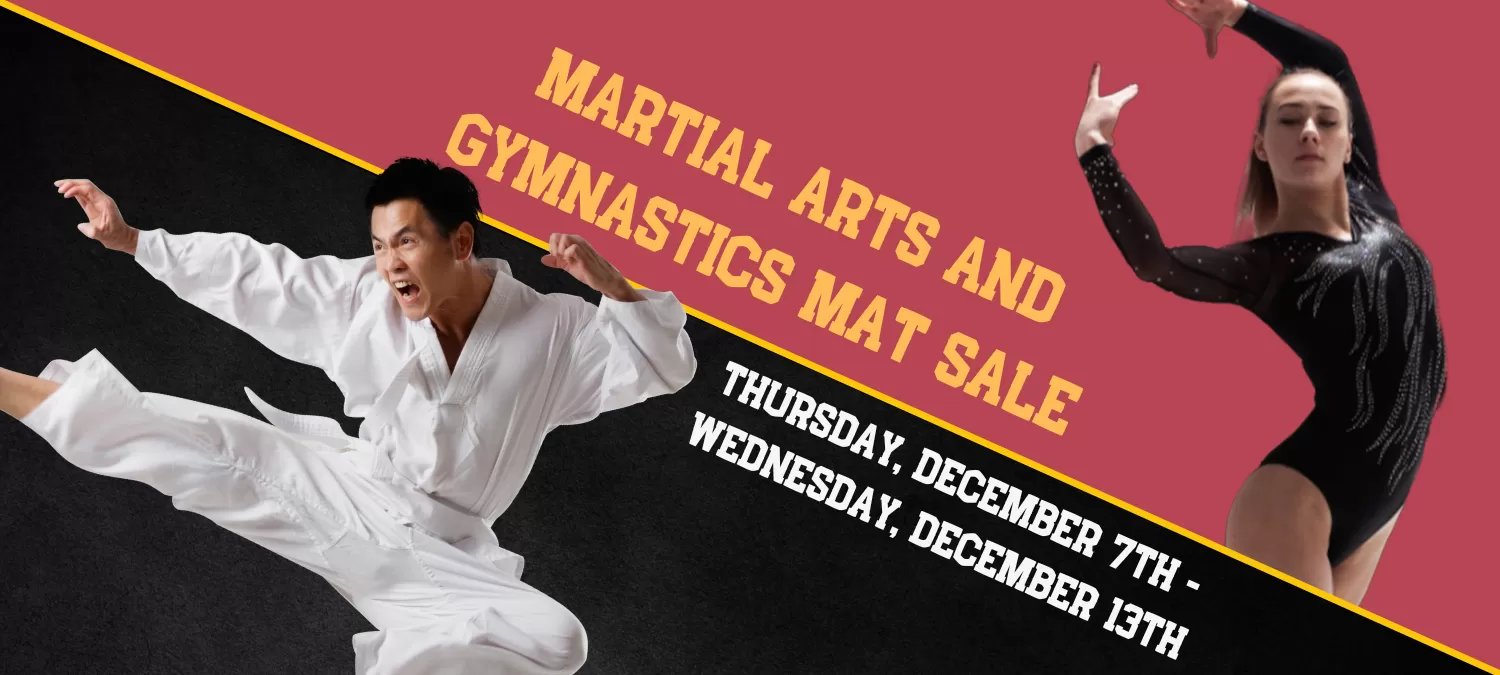 Types of Folding Gym Mat Options
When you select a folding gym mat for home from Greatmats, you have a versatile type of padding that delivers a safe practice area for things like gymnastics, tumbling, cheerleading, martial arts, and ground-based exercises. These accordion-style exercise mats are ideal for multiple situations.
Best Folding Gym Mat Features
Fold-out mats contain a number of features that ensure you can create the floor that you need to match your plans.
Different thickness options: Depending on the level of cushioning you need, we typically offer thickness options between 1-3/8 and 4 inches. A few 8- and 12-inch thick models are available for special use cases.

Variable thicknesses: By folding our panel mat sections on top of each other, you can create extra thickness when you need more cushioning temporarily.

Variable lengths: When opened flat for maximum square footage, you can receive coverage lengths ranging from 4 to 12 feet. If you fold all the panels onto each other, though, you could have a length as small as 2 feet.

Variable widths: Available widths in our folding gym mat options range from 4 to 6 feet. We do have a portable mat that measures 20 inches wide.

Color options: Multiple colors are available in the vinyl coverings on our cushioned cheer mats, including all blue, all black, all gray, and rainbow colors on each section. We also have some custom color options you can order as well.

Connecting edges: Through hook and loop closures on the ends of some mats, you can connect them and create a larger square footage.

Simple storage and transport: Because these mats' sections fold up onto each other, you can stack them to save storage space or to more easily transport them.

Temporary use anywhere: They're lightweight enough to take them to new spaces for usage indoors or outdoors, although they're not made for permanent storage outdoors.

High-quality materials: The polyurethane foam provides maximum cushioning to protect athletes from falls and from the stress of repeated jumps. The vinyl cover stands up to repeated use without showing wear and tear.

Easy cleaning: Just wipe down the vinyl covering with warm water and a mild soap cleanser to keep the mats clean.
Top Folding Gym Mat Use Cases
Versatility makes the purchase of our folding tumbling mat a great value well into the future, as it can fit many different types of exercises and athletics, ensuring you can use it over and over in multiple situations.
Fitness

Exercise

Gymnastics

Tumbling

Cheerleading

Martial arts

Wrestling

Wall padding
You can use them for non-sports-related activities, too, like occupational therapy, inside kid's playrooms, for fall training classes, and for theaters and plays.
Folding Gymnastics Mat Q&A
What is the best folding gym mat for home?
The
best folding gym mats
offer the precise cushioned thickness you need, as well as the square footage coverage you need. If you need to transport them or store them between uses, it's also important that they fold down to the proper size.
Can folding gym mats be used for occupational therapy?
Occupational therapists
often need a cushioned mat to help with sensory integration and to place underneath suspension equipment. Our mats are perfect for this use case because of the versatility they offer because they're portable, and because they are easy to clean.
How large do folding mats get?
At Greatmats, we offer a
large folding mat
up to 6x12 feet in coverage with up to 12 inches in thickness. We also offer significantly smaller and thinner gymnastics folding mat options that may fit your use case perfectly.
Which folding exercise mat is right for me?
To find the
perfect folding exercise mat
, think about the area where you will use it. Pick a model that will fit in your space when it's laid out flat. If you need to move it in and out of storage, pay attention to the weight of the material. Match the thickness to the amount of cushioning you need.
What are the top 10 uses for a foldable gymnastics mat?
The
most common use cases for our foldable gym mat
models can include:
Gymnastics

Cheerleading

Tumbling

Martial arts

Home exercise

Play areas for kids

Wrestling

Wall padding

Stage props

Stunt work
They also work nicely in non-traditional use cases, such as for occupational therapy and sensory spaces.