Qualities To Look For In Mobile Dental Clinic Flooring
By Paige Cerulli Created: August, 2022 - Modified: August, 2023
Whether you're building out your first mobile dental clinic or performing a renovation on a specialty vehicle, it's important to find the right flooring for your needs.
Qualities to Look for in Mobile Dental Clinic Flooring
As you explore the different flooring options for your mobile dental clinic, look for the following qualities to help narrow down your choices.
Durability
You'll want to choose a durable flooring that can withstand commercial use. A mobile clinic will see significant foot traffic that's condensed to smaller areas, including your workstations, so you'll need a durable product that will last.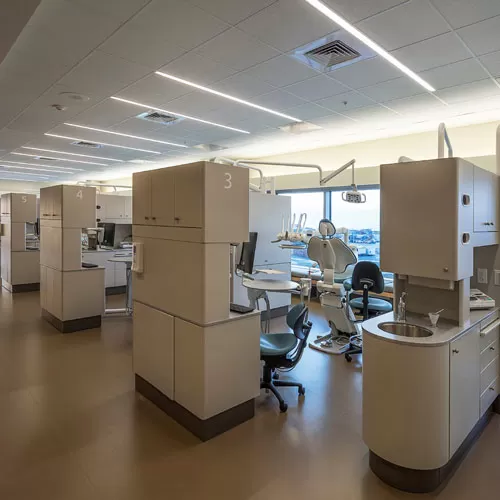 Waterproof Design
Spills are bound to happen in a mobile dental clinic. Look for a flooring product that is waterproof or water-resistant.
Features like stain resistance are helpful, too. Some flooring products have antimicrobial qualities, which can help to keep your clinic setting hygienic.
Traction
It's important that the flooring that you choose offers enough traction to help prevent slips and falls. Textured flooring is best, especially as patients may be entering the vehicle with wet shoes on days when it's raining or snowing out.
Look for a product that maximizes traction when it's wet or dry for optimal benefits.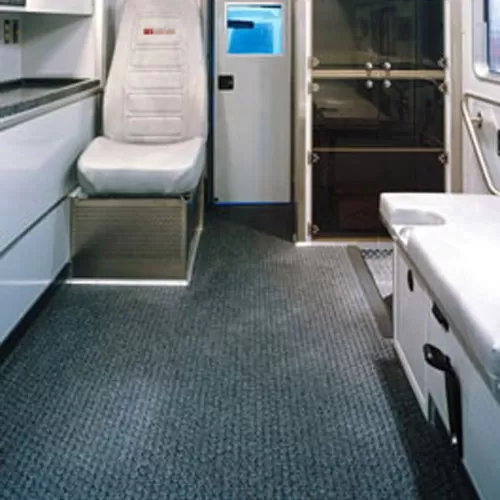 Ease of Cleaning and Maintenance
The flooring in a mobile dental clinic will see plenty of cleaning, so it needs to be easy to clean and should also be able to withstand the cleaning products that you use. Waterproof flooring is ideal, since you can mop it daily for a deep clean.
You will also want to consider the maintenance that a flooring product needs. By choosing a product that has been treated with a protective finish, you can reduce the maintenance that you need to perform and ensure the floor continues to look professional and well-maintained.
Ease of Installation
Consider the product's installation method, too. If you will be performing the installation yourself, does the product support an easy DIY installation?
Some products are designed for permanent installations, while others can be removed for deep cleanings. You will need to consider which option is best for your clinic.
The Best Mobile Dental Clinic Flooring For Sale
At Greatmats, we carry several products that are ideal for use in your mobile dental clinic.
LonCoin II Flecks UV Vinyl Rolls
The LonCoin II Flecks UV Vinyl Rolls are a commercial grade sheet vinyl flooring suitable for use in hospitals, schools, medical facilities, and more. The flooring features a slip-resistant surface, while its slight cushion helps to keep staff and patients comfortable.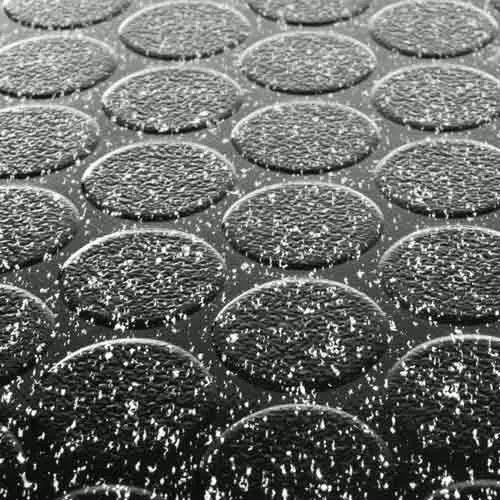 The flooring also features sound dampening properties to make the clinic environment more enjoyable, especially when the equipment is running. The floor's antimicrobial properties contribute to hygiene, and since each roll offers 360 square feet of coverage, there's enough product to floor several vehicles while keeping costs down.
This highly durable vinyl floor is backed by a 10-year limited warranty, and it features a urethane coating so there's no need to add another coating during installation.
Tac-Mat Contamination Control Dry Mat
The Tac-Mat Contamination Control Dry Mat is an excellent addition to your dental clinic, and it can help to create a more hygienic, cleaner area. The mat comes equipped with 30 peel-off mads (and four pads per case), so as each sheet gets dirty, you can just remove it to expose the next sheet.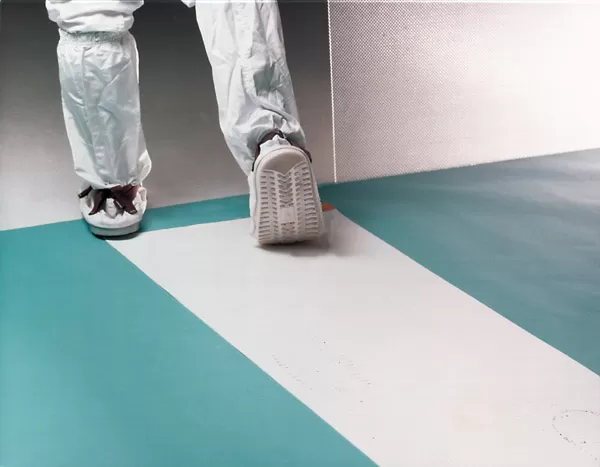 The sheets remove dirt and contaminants from shoes, as people enter the clinic. It helps to keep those contaminants from being tracked into the clinic, and is also ideal for use in cleanrooms and medical facilities.
Numbered corner tabs help you to keep track of how many sheets are left on the pad, so you can always keep extras in stock.
Lonseal LonEco Topseal Vinyl Rolls
The Lonseal LonEco Topseal Vinyl Rolls are a highly durable flooring suitable for use in health and medical facilities, community buildings, retail settings, and more. This hospital-grade flooring is antimicrobial, so it contributes to a healthier clinic environment.
It's also designed for commercial use, and it features GreenAir technology to reduce VOC emissions for improved indoor air quality, which is particularly important in small spaces like mobile clinics.
You can choose from 16 different colors designed to help hide scuffs. The flooring also features a urethane finish for enhanced protection and durability.
This flooring is eco-friendly and features GreenMedic, which helps to inhibit bacterial growth. It features a limited manufacturer warranty.
Soft Foot 3/8 Inch Thick Mat
The Soft Foot 3/8 Inch Thick Mat adds comfort and cushion to your mobile dental clinic. This mat is ergonomically designed and it helps to relieve sore feet and legs, perfect for staff who spend long hours on their feet.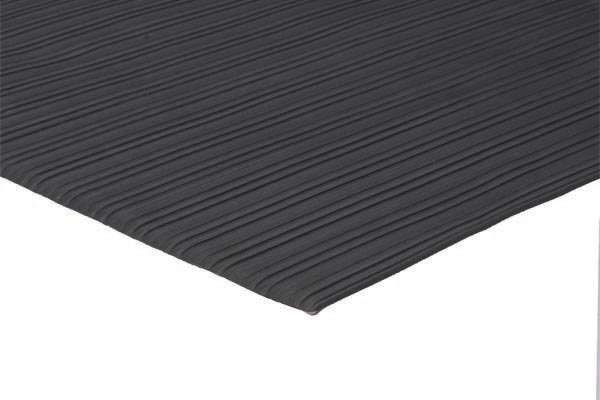 Made of closed-cell vinyl foam, it is suitable for use in both dry and moist environments, and it features a textured surface to help maximize traction and prevent falls. It also features beveled edges that make for a smooth and safer transition onto and off of the mat.
You can trim the mat to custom fit your clinic, ensuring that there's coverage in the areas that need it most, like in your workstations.