What Are The Best Thick Gym Mats?
By Lisa Hobbie Created: December, 2020 - Modified: August, 2023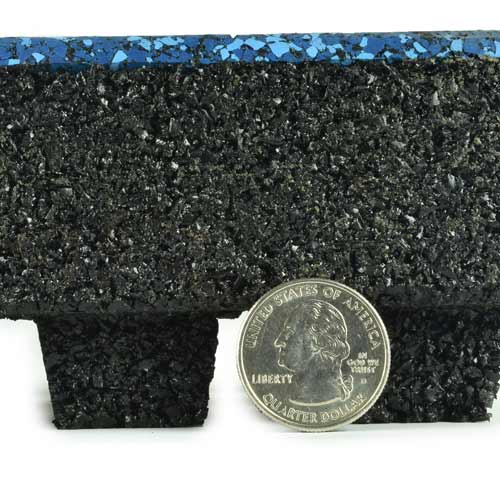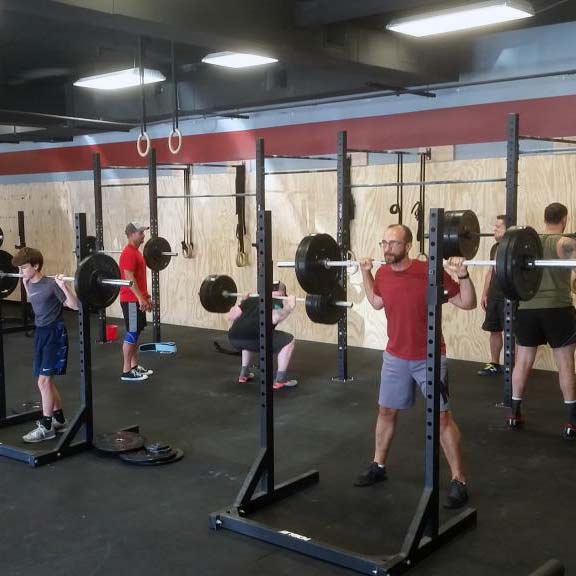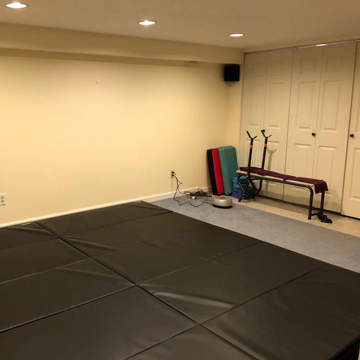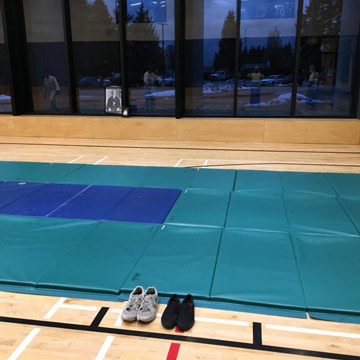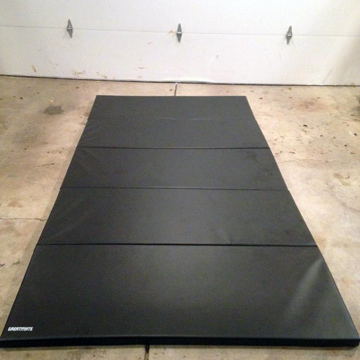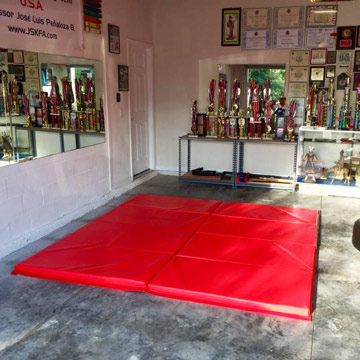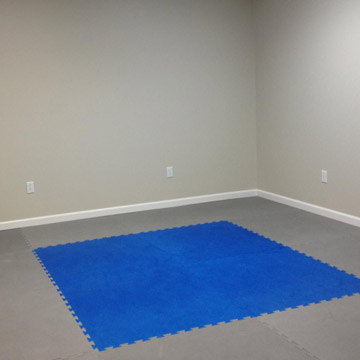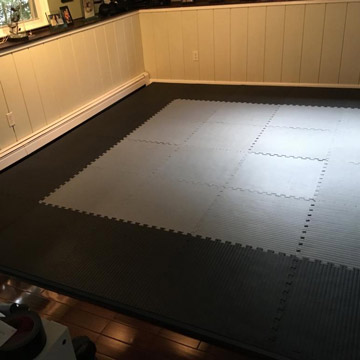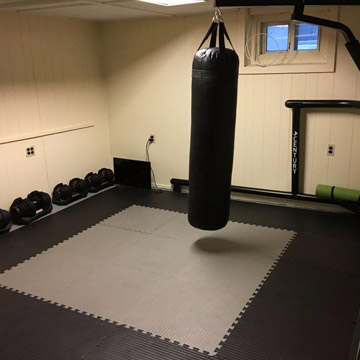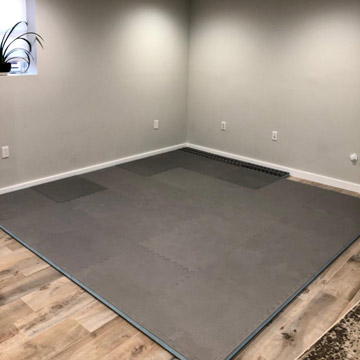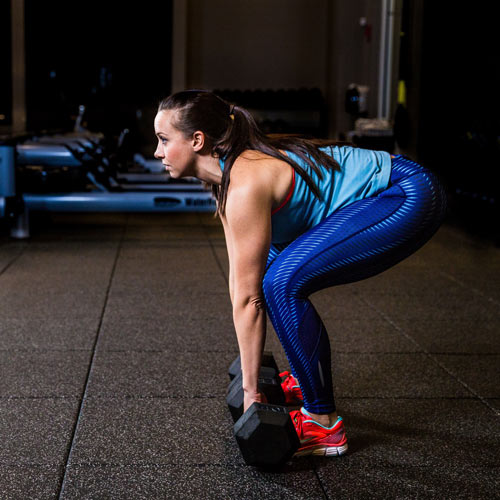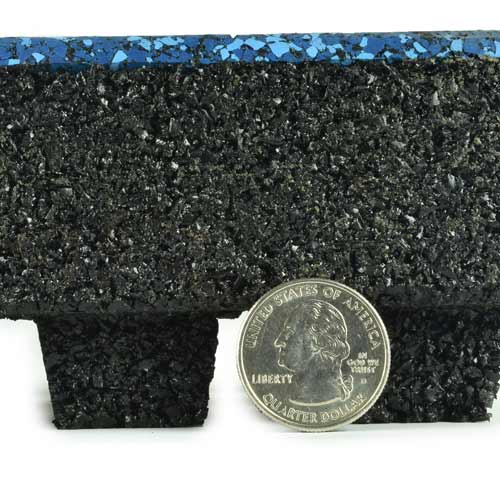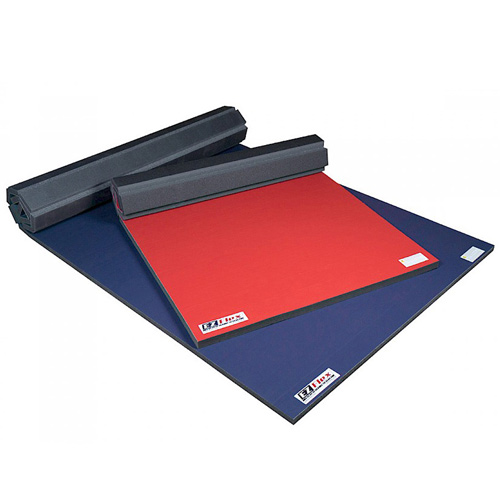 Thick gym mats provide the perfect footing for a number of sport and fitness scenarios. A mat that is thick enough to protect from injury when an athlete is practicing skills or working out allows for them to practice harder and longer without stress or worry about getting hurt or overly fatigued. Greatmats offers a large selection of the industry's best, thickest, most durable mats suitable for home or commercial settings. From gym tiles that interlock to panel folding mats and gymnastics mats, Greatmats has the thick gym mats you need. 
4x10 Folding Gym Mats - 2 inches of PE Foam and Vinyl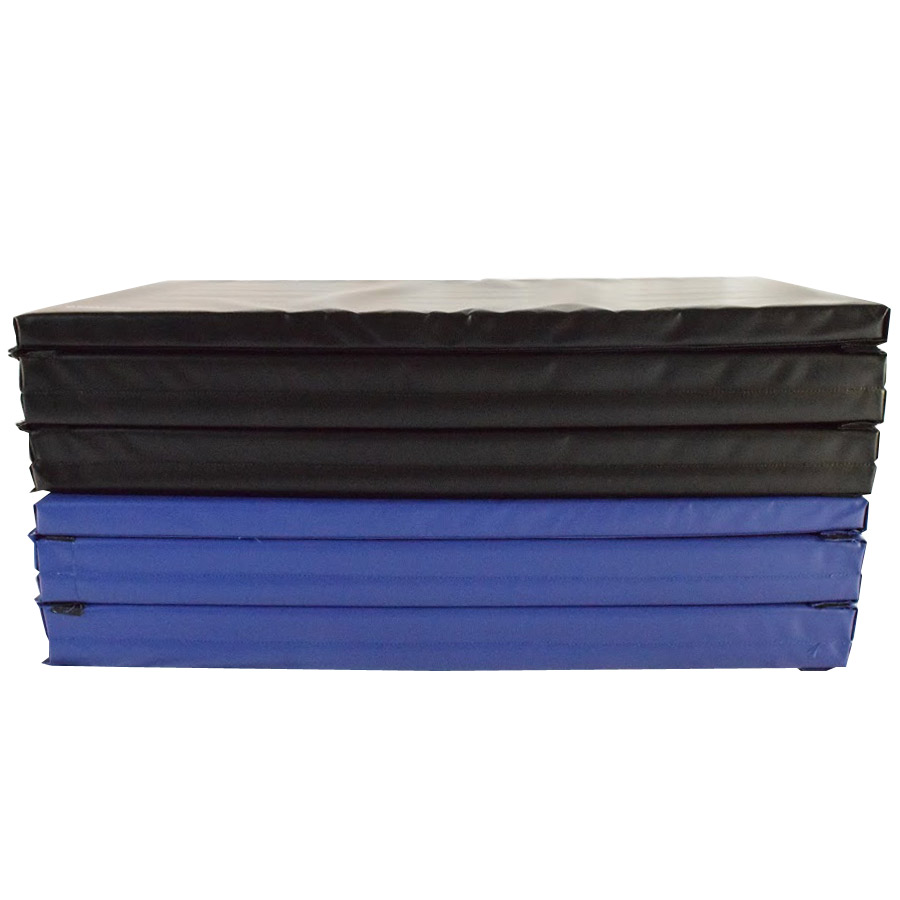 The
4x10x2 gymnastics thick mats
at Greatmats are among the best on the market. They are constructed using the highest quality components available. The durable 18 oz. vinyl cover is lead free and 6P compliant, which protects a dense, PE foam core. 
It features 2 inch wide hook and loop connectors on all 4 sides and double stitched seams. They are super easy to fold up and transport at just 30 pounds each, making them great for cheer teams or martial artists. Available in blue and black, these mats consist of five 2-foot wide panels, totaling 40 square feet of coverage when laid flat. Each mat will cost about $219 and comes with a 1-year limited manufacturer's warranty.
4x8 Gymnastics Mat  - 2.5 Inches of PE Foam, PU Foam and Vinyl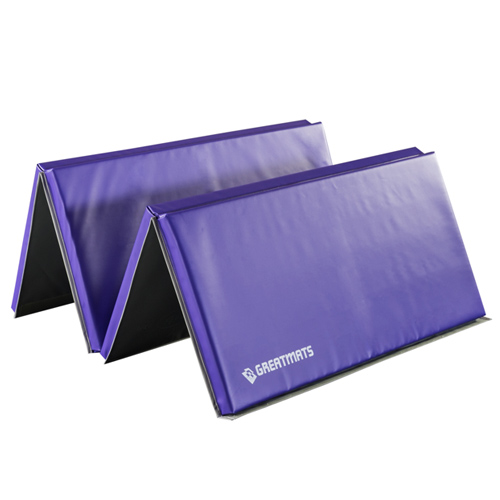 One of the best made to order thick gym mats is the
4x8 foot gym mat
. They are made in the USA and available in six sizes and three thicknesses. The high quality materials used when making these mats, like an 18 oz. 6P compliant vinyl cover, durable 2.5 inch polyethylene and polyurethane layered foam interior, and V2 or V4, are second to none. 
There are 14 color options from which to choose, so it's easy to match school colors or design preferences. They are designed for durability and superior shock absorption and are suitable for gymnastics, cheerleading, tumbling, exercise, or martial arts. Each mat will cost about $242 and is accompanied by a 1-year limited warranty.
Premium Heavy Drop Gym Floor Tile - 2.5 Inches of Rubber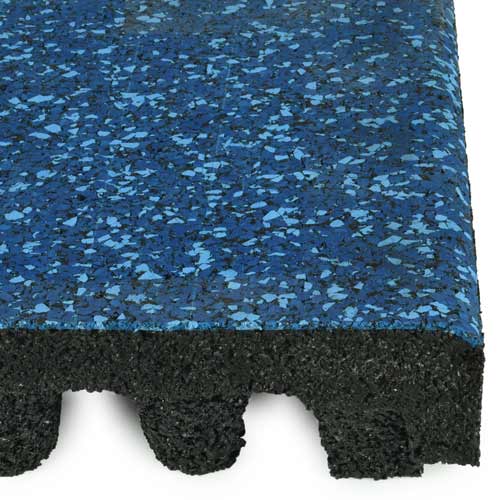 The
Heavy Drop Gym Tile
delivers extreme durability for gyms or facilities needing thick gym mats with superior sound and shock absorption qualities. 
These 2 foot by 2 foot by 2.5 inch tiles are slip resistant when wet or dry, and they feature a patented, high-density wear layer. The product is made in the USA of durable recycled rubber material, and it is the perfect complement to platform style weight lifting. 
There are optional color choices to allow for custom design options and preferences. At  approximately $17.75 per square foot, this product provides a professional grade floor at an affordable price.
Home Cheer Mat - 1 ⅜ Inches of PE Foam and Carpet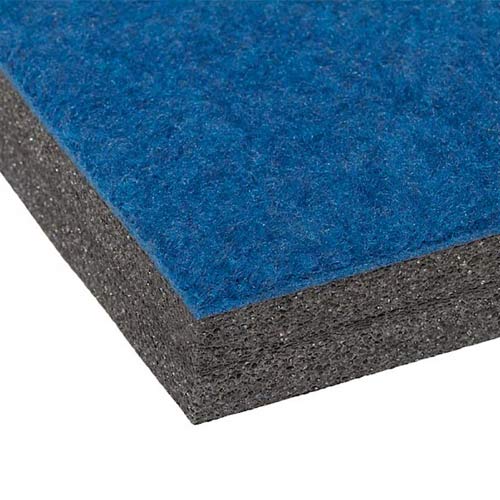 Thick gym mats are great for gymnastics and cheerleading. For a portable cheer or gymnastics floor that you can just unroll and use, a
Home Cheer Floor Mat
is an excellent choice. 
They are top notch and made in the USA from high performance sports foam with a durable, needle punch carpet top. They are portable and lightweight, and they work well as a tumbling strip. If conditions are right, these mats can even be used for temporary outdoor gymnastics practices. Just be certain you don't set them over sharp objects or wet ground, and never leave them exposed to direct sunlight for extended periods of time as they are not UV treated.
This option will cost about $230 per mat, which equates to roughly $4.50 per square foot.
4x6 Gym Rubber Floor Mat - ¾ Inches of Rubber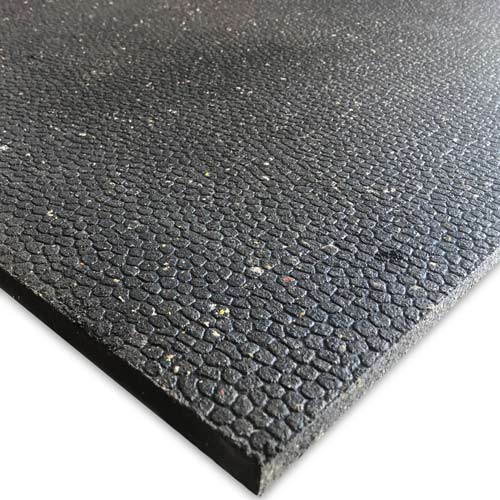 Perhaps you are shopping for thick gym mats to protect a delicate subfloor from weights, such as a concrete garage or basement floor. If so, the
4x6 Gym Rubber Floor Mat
is a perfect solution. 
These heavy duty rubber mats withstand a lot of use and abuse, including heavy items falling on them. Each 4x6 mat provides 23.17 square feet of coverage area on a smooth, flat surface. These ¾ inch thick gym mats are flat on one side and feature an anti-skid, pebble texture surface on the opposite side. Both sides are non-porous, which makes them the perfect choice in a factory or industrial setting, or, anywhere you could occasionally spill fluids. Each mat carries a 12-year limited manufacturer warranty and costs about $60, which equates to about $2.50 per square foot. 
Home BJJ Grappling Mats - 1.5 Inches of EVA Foam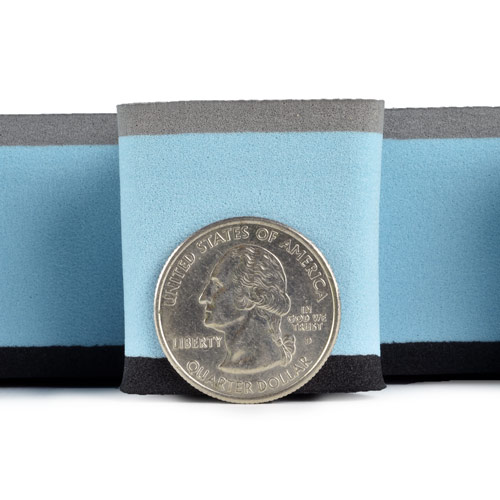 The 1.5 inch thick
Home BJJ Mats
are perfect thick gym mats for those practicing Judo, Jiu Jitsu and MMA. 
This high quality mat will work for a number of disciplines, as it provides cushioning for the comfort and safety of the athlete, with the right firmness to prevent sinking into the mats. They offer protection from burns and scrapes, and they are waterproof, reversible, and have many potential uses. The puzzle mats interlock, so they are quick and easy to install on a flat surface and provide a superior level of safety. 
This product will cost about $9.70 per tile and provide 4 square feet of coverage.
Greatmats has the best thick gym mats!
When considering thick gym mats, Greatmats really is your one stop shop with the BEST products available on the market. There are numerous options other than those highlighted above, and you can simply reach out to a friendly and knowledgeable customer service agent who will help you determine the perfect product to complete your holiday shopping.