Do I Need a Mat for Rowing Machines?
By Lisa Hobbie Created: June, 2020 - Modified: September, 2023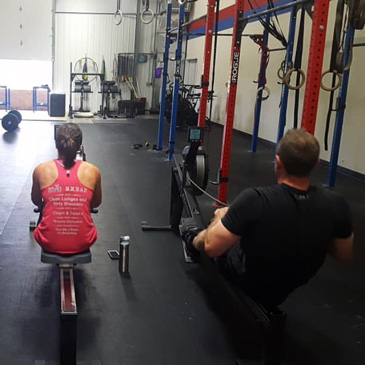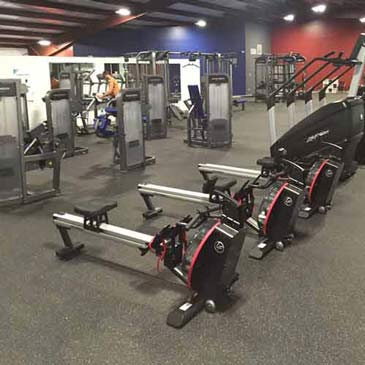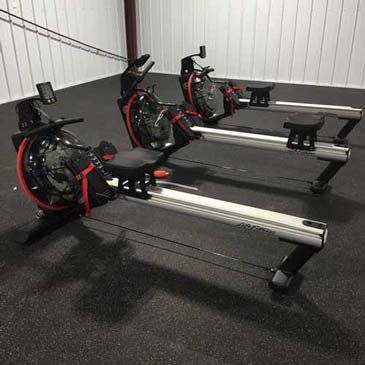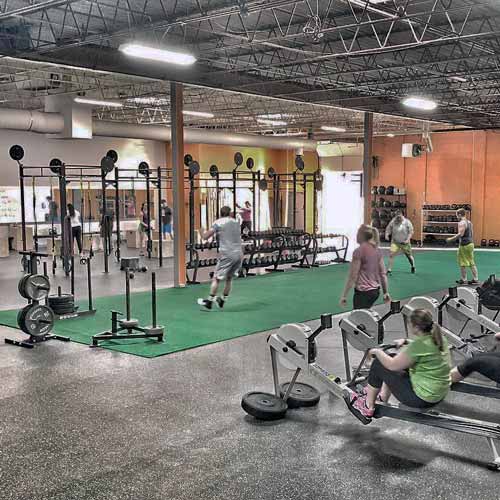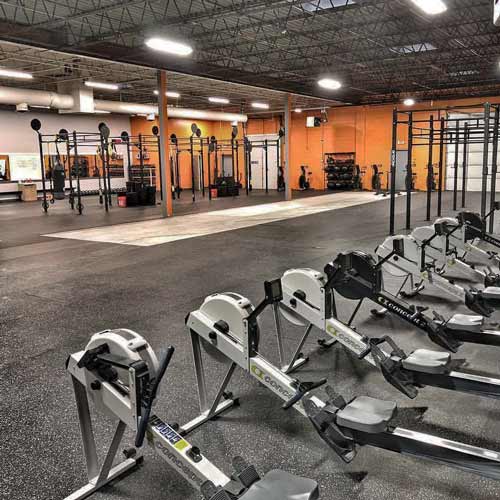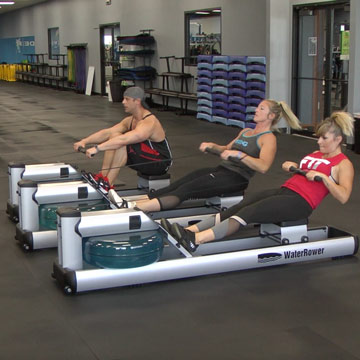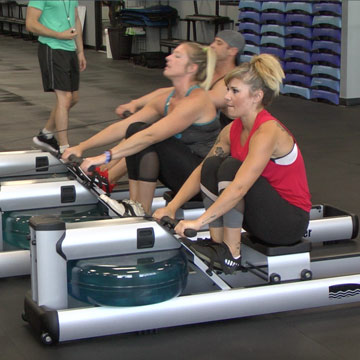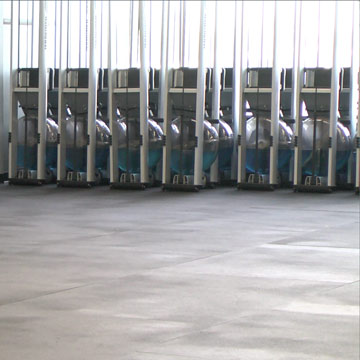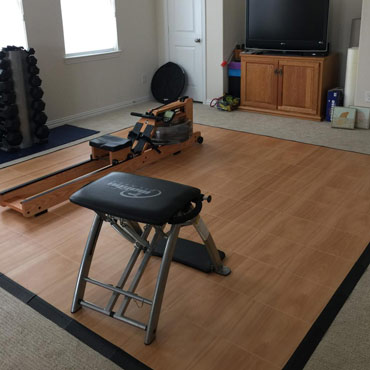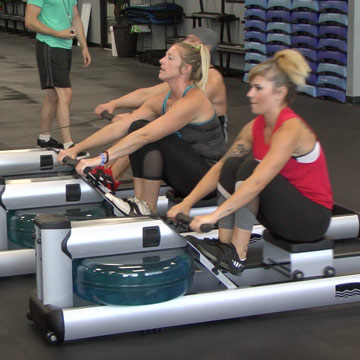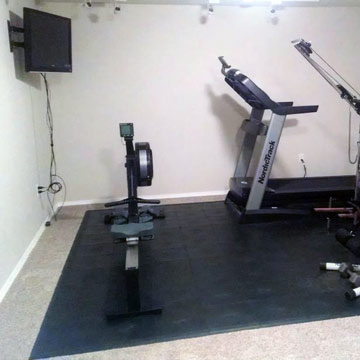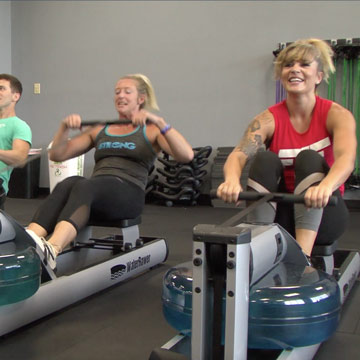 Rowing machines are an extremely popular exercise machine for those fitness gurus who really want a full body workout. Once viewed as clunky, huge, and cumbersome, rowers have come such a long way in terms of effectiveness, ease of use, and aesthetics. There are many varieties of sleek, refined machines from magnetic to air rowers, that provide a fabulous way to improve stamina, strength, endurance, and power.
Although rowing machines shouldn't cause vibrations during low intensity workouts, damage to the floor could occur if the machine is placed over wood or over carpet. Stains from sweat during an intense workout could happen, as could scratches if the machine shifts or is moved incorrectly. An indoor rower floor mat not only protects the floor under the machine from those things, but it also helps balance the machine and provide stability and noise reduction.
Greatmats offers a number of flooring solutions that would work really well where an indoor rower floor mat is needed.
Rolled Rubber Rowing Machine Mats
Rubber flooring rolls are a durable and versatile solution when looking for an indoor rower floor mat. They are an extremely durable and cost effective option that can easily be installed over a concrete or wood subfloor. In many cases the rubber does not need to be secured to the floor. In cases where it does, you can either use glue or double faced tape.
Rubber rolls are available in a variety of colors and thicknesses. Rubber flooring rolls ensure a seamless fit, providing a very clean and professional look. Because of ease of installation, a professional floor installer is not necessary – which helps keep costs low. Rubber flooring rolls, in general, are also less expensive than interlocking tiles. They require simple maintenance, with a sweeping, vacuuming, or damp mop cleaning process, as needed. They are stain, mold, and mildew resistant – making them an ideal indoor rower floor mat where an intense workout could result in a lot of sweat, water, and moisture. For health clubs and commercial gyms, where multiple machines will be used, this is a great solution to cover large areas.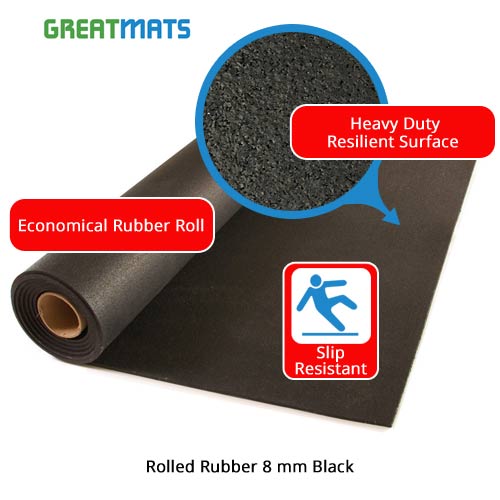 The 8mm Rubber Flooring Roll
is an economical option that combines quality and value. It can be cut to custom cut lengths 25 linear feet or longer with a 100 square foot minimum order. It is made of low odor rubber, and it is designed to withstand even the heaviest commercial gym equipment.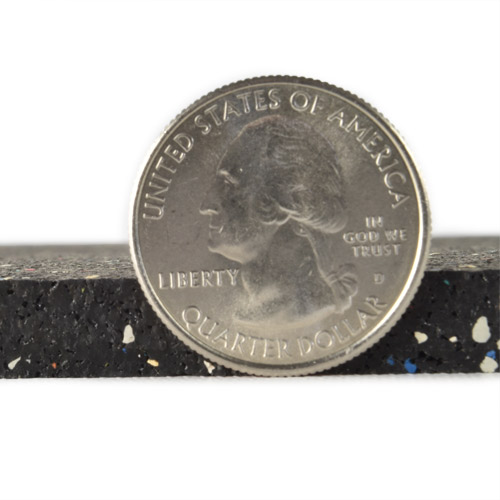 The ⅜ inch Rubber Flooring Roll
with 10 percent confetti color also makes for a great indoor rower floor mat. This rolled rubber mat is made in the USA from recycled rubber. It is 4 feet wide, and it can also be cut to any length from 25 to 100 feet long. Confetti color is a cost savings to all black rolls, and it provides an economical option to obtain some color in the rubber flooring.
Greatmats also offers a couple of rubber roll options in a 4x10 foot size for home gyms in
8 mm
and
1/4 inch thicknesses
.
4x6 Rubber Mats for Indoor Rowers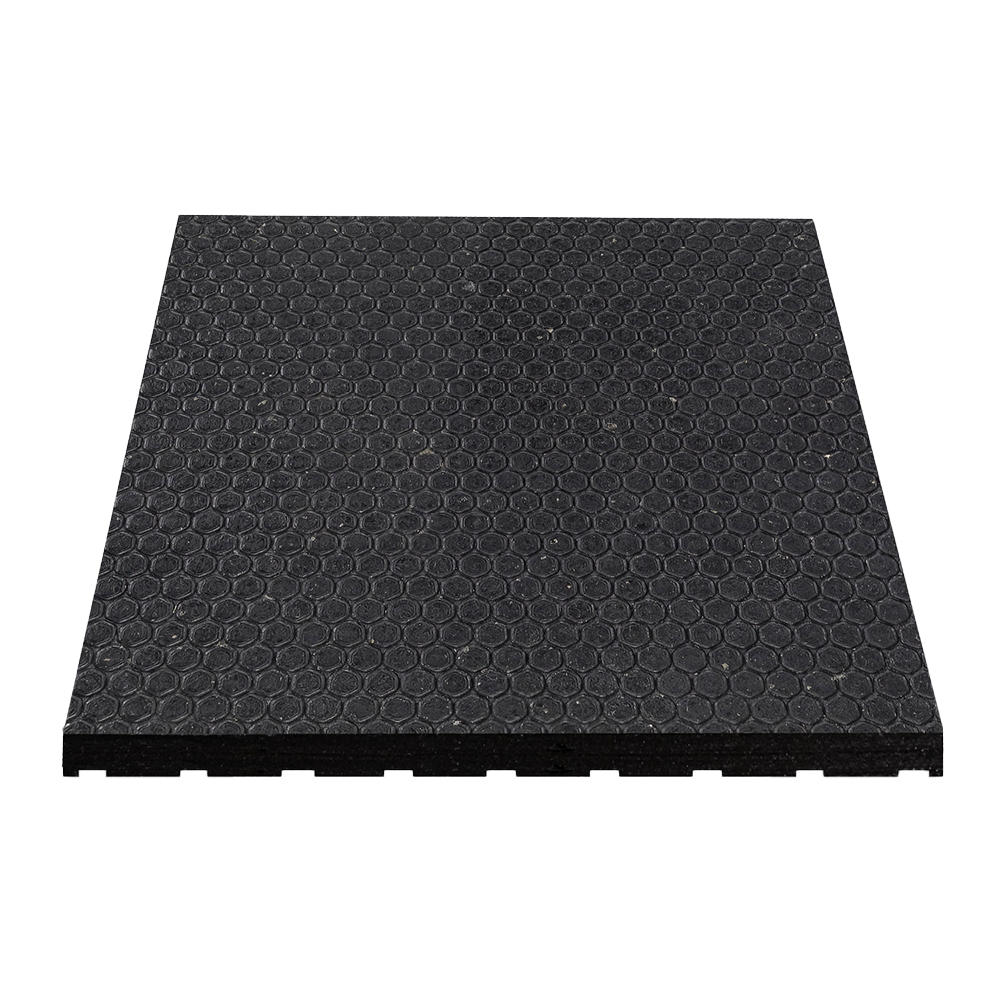 Another great rubber option besides a rubber roll is the
4x6 foot Sundance Mat Straight Edge
. These 3/4 inch mats are super easy to assemble without adhesive, and they are straight edge and cut to precision. The durable, long lasting, nonporous surface top also has a non slip hexagon top texture. They are made of recycled rubber content, and come with a 10 year warranty.
These mats are extremely tough and designed for abuse! They carry a Shore A 75 material density rating, so they will not compress or dent with heavy rowing machines on them. Instead, they will support the weight of your equipment without affecting the sub-floor or integrity of the rubber material. If you want a stand alone mat for a single machine, this is one of the best indoor rower floor mat options and will provide excellent protection to the subfloor below.
Cardio Flooring Tiles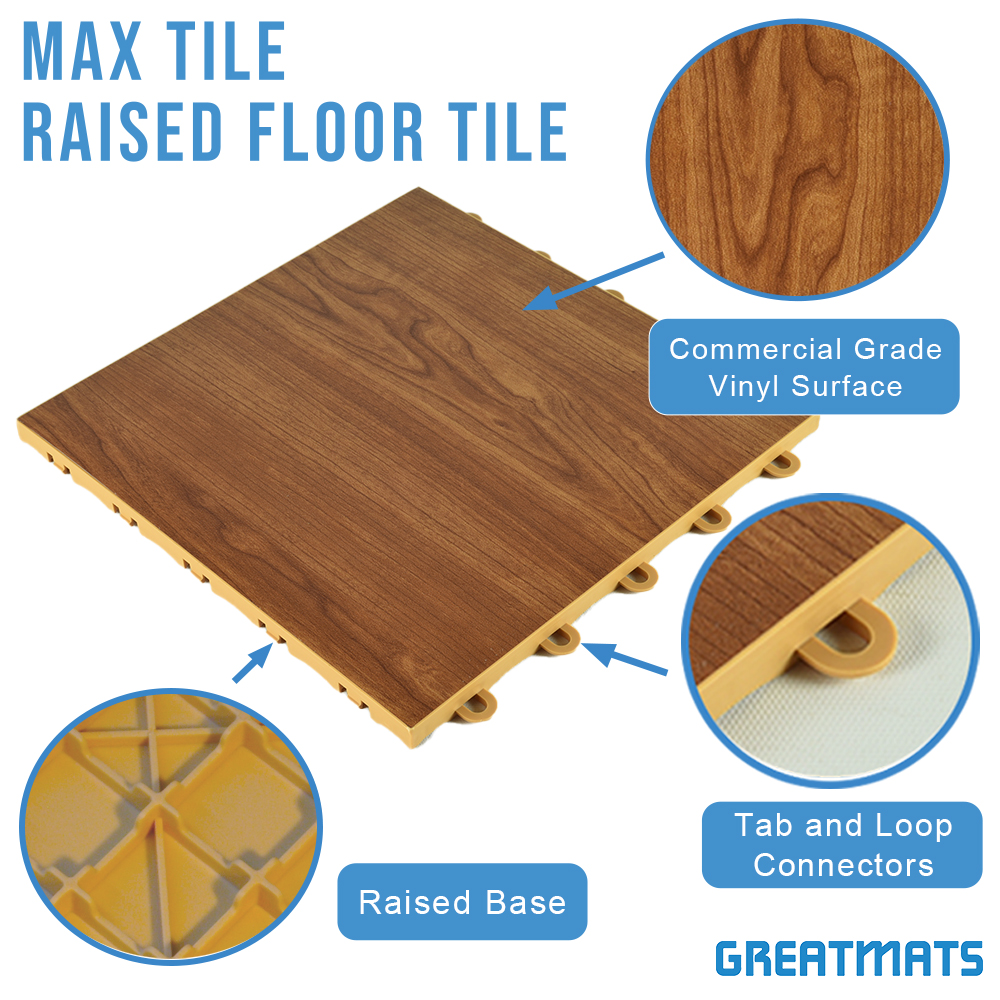 If you are looking for a good alternative to rubber, the
Max Raised Floor Tiles
are among the best options in lieu of a traditional indoor rower floor mat. This product is extremely durable and looks like wood, and it is a snap-together tile system option that features a commercial grade vinyl tile surface with a classic wood or slate design. The UV protective coating on its surface prevents damage from sunlight while the wear layer resists scratches and wear, resulting in a wood look that doesn't need refinishing or maintenance.
Because these tiles are easy to install and remove, they can be either temporary or permanent, for a studio or gym setting. These tiles will not separate or pull apart during rowing or other workouts, so they make for an extremely safe and durable option. Perhaps the best features of this system is that your room doesn't have to look like a gym, and you can easily create any size or shape rowing flooring - in 1 foot increments. The tiles can also be custom cut for wall-to-wall installation using a utility knife or power saw.
The wide variety of indoor rower floor mat options at Greatmats is quite extensive. The different varieties have been installed in hundreds of professional and home gym settings and provide the best in quality, service, and dependability. Most mats come with a warranty and sale price and are designed specifically to take the use and abuse of heavy fitness equipment like rowing machines. You can be confident in the longevity of your investment when you choose Greatmats. Simply reach out to the friendly and knowledgeable staff who will help you determine the best option for your space and budget.