Is There Such A Thing As A Green Screen Floor?
By Lisa Hobbie Created: February, 2021 - Modified: February, 2021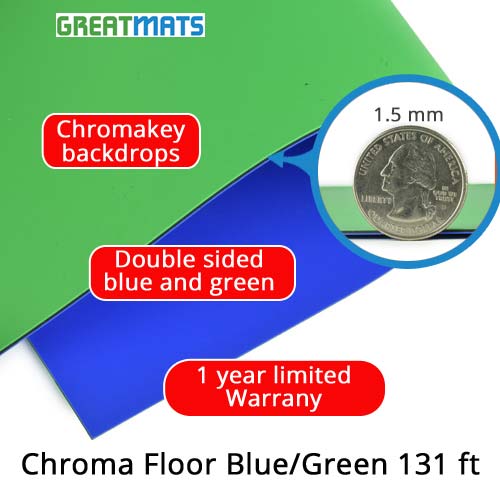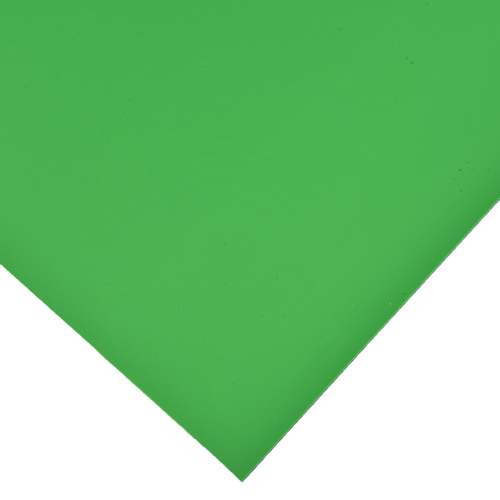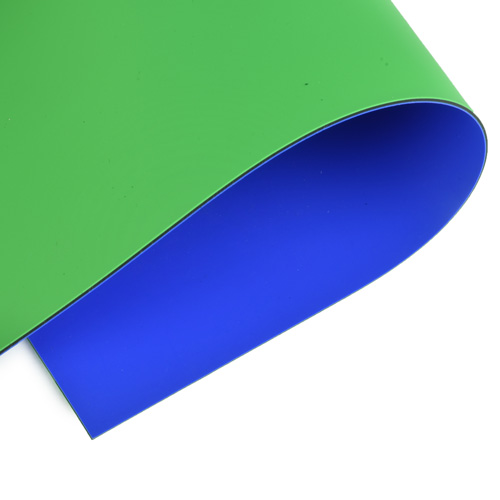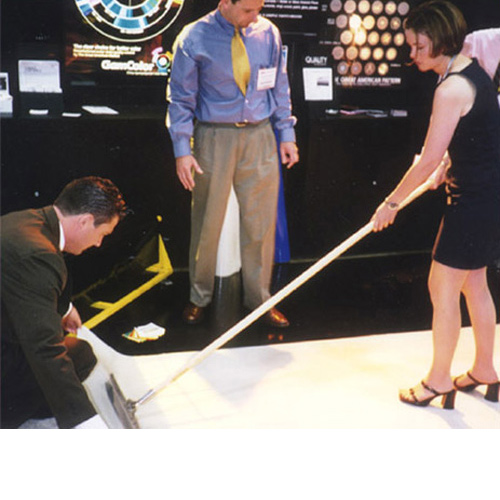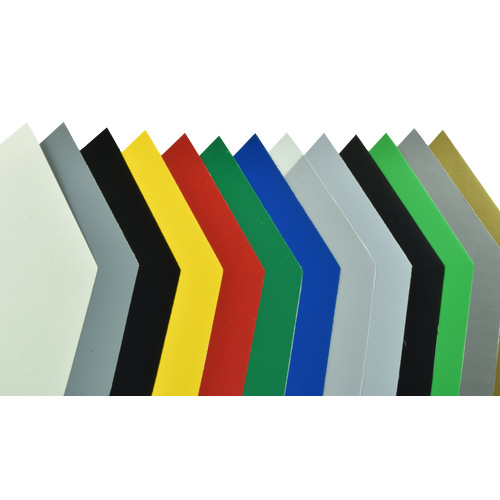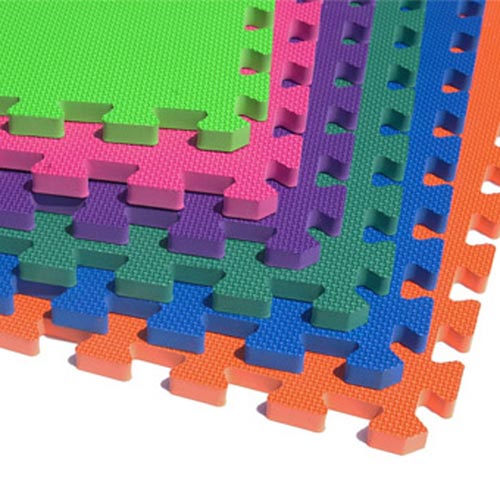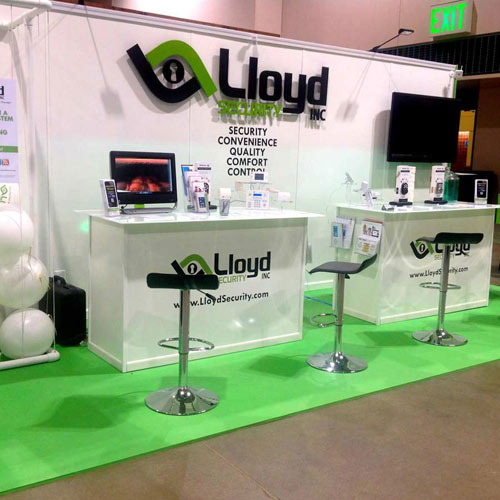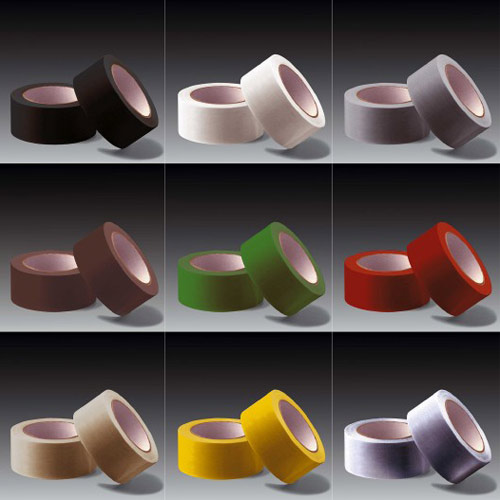 If you have a studio or space that will be used for videography, video editing, or certain types of photography, having a green screen floor is a fabulous idea. Much like green screens, a green screen floor allows you to remove or key out the floor and drop the image or captured video onto a floor and background of your choice post-production. This chroma key process of removing a colored background or floor is widely used in custom dance videos, commercials, product features, and more.
Greatmats offers
green screen flooring options
, which include: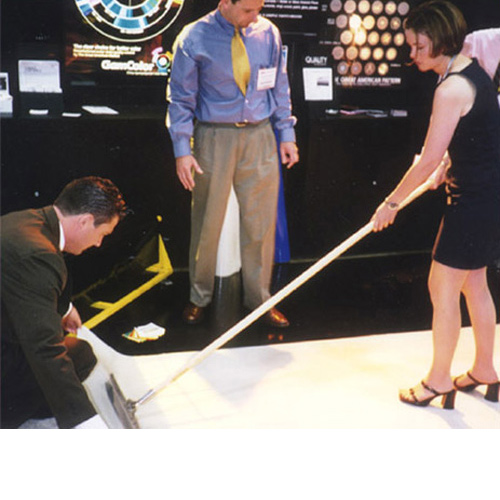 The
GamFloor Self Adhesive Vinyl Floor Roll - 50-ft
and
GamFloor Self Adhesive Vinyl Floor Roll - 100-ft
serve as temporary vinyl floor coverings that can be purchased in a variety of matte and gloss colors - including green. This green screen floor can be easily applied to most flat and smooth surfaces, like concrete, vinyl, wood, glass, plaster, and painted finishes. It features a dense opacity that covers any color of subfloor without worrying about drying time or paint odors.
If you are looking for a green screen floor that can be painted on or printed on with inkjet or laserjet, this is the option for you. Whether you choose the 50 foot or 100 foot roll, either one is 48 inches wide. One thousand square feet of this green screen floor can be applied in about an hour and walked on and used immediately. When you're finished with it, it can be removed in about 10 minutes.
This is a great option for a set, stage, studio, or display, and is also often used for parties and photo shoots. It is very durable and can last for a few months if taken good care of. It costs about $1.50 per square foot if you purchase the 50 foot roll and about $1.25 per square foot if you purchase the 100 foot roll.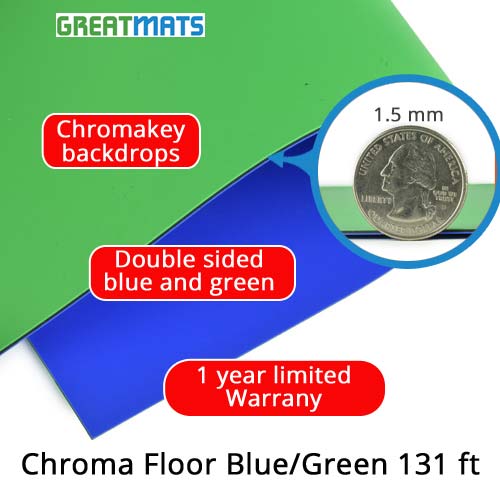 The
Chroma Floor Blue/Green
product is easy to install and perfect for professional studios, on location film shoots, commercials, photoshoots, and TV stations. It's reversible, with one side being green and the other being blue. This high gloss product boasts precise color matching with Rosco Chroma Key paints. This allows for seamless compositing.
Each of these rolls measures 131.3 ft long and 63 inches wide. Weighing only 1.9 pounds per linear foot with a 1.3 mm thickness, this product is lightweight and easy to install, clean, and maintain. Each roll provides 689 square feet of coverage and costs about $1,700 or less than $2.50 per square foot.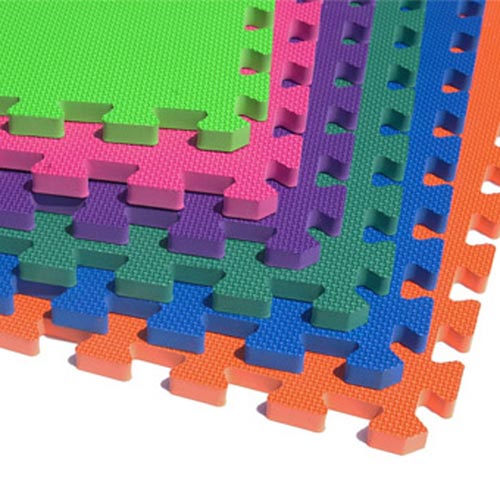 Premium Foam Mats
, although not designed to specifically be a green screen floor, are able to work as one. If you want a portable mat product that can quickly and easily be installed and disassembled, this solution is a good choice.
These solid color foam mats are made of high quality EVA foam. Interlocking floor tiles made of this type of foam material can be used to transform a space into a custom size green screen floor for a temporary outdoor or indoor setting.
These ⅝ inch thick tiles offer thermal insulation, noise suppression, and/or waterproof properties. They are also stain resistant. They are so easy to install; simply push the puzzle style interlocks together and you're good to go.
This top-quality EVA foam flooring provides shock absorption, too, so it's a great choice if your actors or models will have to stand for extended periods of time. It also features a thatch surface texture which stands up well to constant use and resists scuffing.
The ⅝ inch premium interlocking foam mats also include a 1-year warranty against product defects. Priced at approximately $6.25 per 2x2 foot tile, this offers the perfect blend of quality, comfort, and affordability.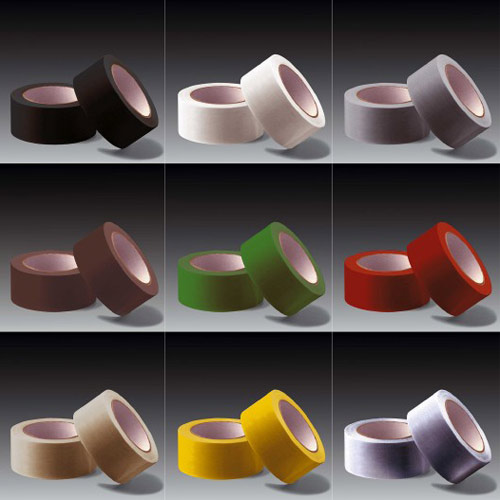 Finally,
Vario Floor Tape
can be used when applying or installing a green screen floor! This peel and stick tape can be used to tape down the perimeter and seams of different flooring material. Designed to work as professional dance studio flooring tape, this PVC product is available in numerous colors - including green. It costs around $14 per roll and is 108 feet long.
Greatmats - for Green Screen Floor options and more!
Not much beats the cost and durability of the flooring products that Greatmats offers, including those that work as green screen floor solutions like those highlighted here. Most of the product options at Greatmats come with excellent warranties and will far outlive the time provided. When you're ready to purchase flooring for your studio or set, let Greatmats go to work for you!