By Created: September, 2017 - Modified: February, 2022
Founded in 1999, Greatmats.com has established itself as a North American leader in flooring with a strong emphasis on customer service and specialty flooring options.
This is reflected by its thousands of positive reviews on sites such as the Better Business Bureau, TrustPilot, Shopper Approved, Google and Facebook.
Growth and Products
Over its first 23 years, the online retailer has built a team of more than 20 employees and expanded its catalog up to nearly 5,000 products for home, retail and athletic facilities and spaces that include:
Gyms & Weight Rooms
Dance Studios
Horse Stalls and Barns
Decks
Patios
Rooftops
Playgrounds
Indoor and Outdoor Event Venues
Construction Sites
Martial Arts Dojos
Kids Playrooms
Basements
School Gymnasiums
Stages & Auditoriums
Garages
Gymnastics Facilities
Dog Agility Spaces
Dog Daycares and Kennels
Cheerleading Gyms
Trade Shows Spaces
And Industrial Areas
Greatmats products have been praised and featured in popular media outlets, including:
Black Belt Magazine
HGTV Backyard Disney
Jiu Jitsu Magazine
And MMA Insight
Greatmats has served more than 200,000 happy customers with more than 80 million square feet of flooring.
Information Resource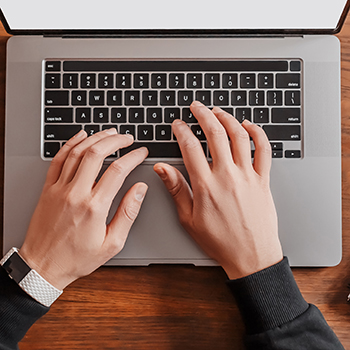 Greatmats also serves as a valuable resource for information to help flooring customers through the process of finding, installing and maintaining the perfect solution for their residential and commercial facilities through live customer service and an extensive
Buyer's Guide
that consists of more than 2,500 blogs, videos and
customer testimonials
.
This knowledge base, with content generated by several award-winning writers with years of experience in the flooring industry - as well as expertise in the industries into which the mats, tiles and rolls are sold - draws thousands of visitors to the site each day.
Those writers include:
In addition to sharing knowledge of the specialty flooring industry, Greatmats also partners with accomplished trainers and teachers to share their expertise in
Greatmats Training Series Videos
in a variety of areas, including:
Horse Training
Ballet Dance
Tap Dance
Karate
Brazilian Jiu Jitsu
Hapkido
And Fitness.
Customers
Greatmats provides specialty flooring and padding into such a large variety of facilities across the United States and Canada and has built such a strong reputation for quality products and services that its clients include well known and trusted institutions, businesses and individuals, including Fortune 500 companies, government entities and celebrities such as:
Cardinal Health
Anytime Fitness
Snap Fitness
Microsoft
Bank of America
JPMorgan
Wells Fargo
U.S. Air Force
U.S. Army
U.S. Marine Corp
U.S. Coast Guard
U.S. Navy
Universal Studios
Walt Disney
Verizon
AT&T
Comcast
Ford Motor
General Motors
The Boeing Company
Lockheed Martin
Chevron
Marathon Petroleum
General Electric
Pepsi
FedEx
UPS
Metlife
Costco
Target
Fumio Demura (Legendary Karate and Kobudo Master)
Savannah Manzel (World of Dance Semifinalist)
Richelle Orr Morrissey (2013 Miss Iowa & Dance Studio Owner)
Rodrigo "Comprido" Medeiros (8-time World BJJ Champion)
Numerous Colleges, Universities, YMCA's, Jazzercise Studios and CrossFit gyms.
Greatmats is also the official mat or flooring supplier for organizations including:
Sustainability & Social Consciousness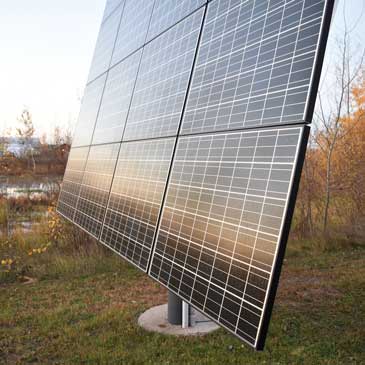 Greatmats is committed to sustainability and social consciousness. Not only does it use solar panels to partially power its western Wisconsin headquarters, but it takes a strong initiative to source products that utilize recycled materials for its innovative and renewable green product offerings.
In addition to providing products that qualify for LEED (Leadership in Energy and Environmental Design) points, Greatmats also gives back to its local community. Five percent of its annual profits are donated to local non-profit organizations. And its staff, including its founder, volunteer for local organizations including the Salvation Army, equine assisted therapy programs, youth sports programs, historical sites, community centers and more.
At a National level, Greatmats founded an annual National Award Series in 2015 to honor coaches, instructors and trainers who have made a positive impact in their communities. Those honored include numerous "teachers" who have served as a positive influence, locally, statewide, nationally or sometimes even internationally. In addition to local instructors, the list includes more widely recognized individuals including:
Sara Carson (America's Got Talent 5th place finisher, 2017 Greatmats National Dog Trainer of the Year)
Valorie Kondos Field (Former UCLA Gymnastics Coach, 2018 Greatmats National Gymnastics Coach of the Year runner up)
Cassey Ho (Pop Pilates founder)
Jen Widerstrom (Personal Trainer and Fitness Model)
Kelly Curry - formerly Kelly Murphy-Alley (University of Kentucky Rodeo Coach, 2017 Greatmats National Horse Trainer of the Year)
Greatmats.com has been named to the list of the top 3,000 fastest growing companies in the USA three times by Inc. Magazine.
Hours of Live Customer Support: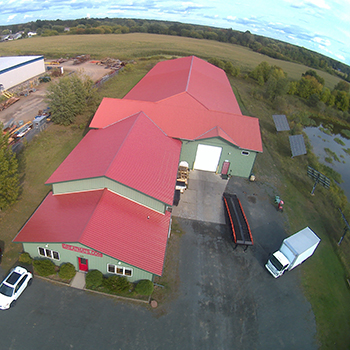 Monday - Friday 7:00 AM to 4:30 PM CST
Address: 117 Industrial Ave., Milltown, WI 54810
Toll Free Phone: 1-877-822-6622
Fax: 715-825-4928
Leasing Options
Notable Clients
Warehouse Clearance
Return & Warranty Policy
Guarantees
Privacy Policy
Photo Review Rewards
Flooring How To
Contact Us