What Is The Best Rolled Vinyl Sports Flooring?
By Lisa Hobbie Created: December, 2020 - Modified: February, 2023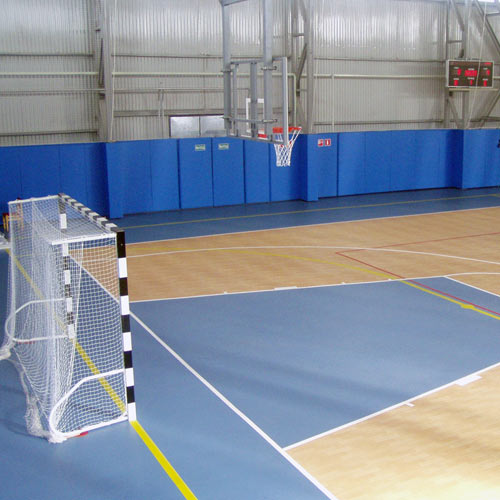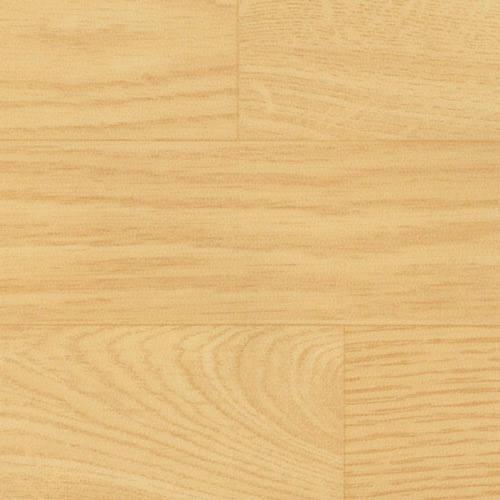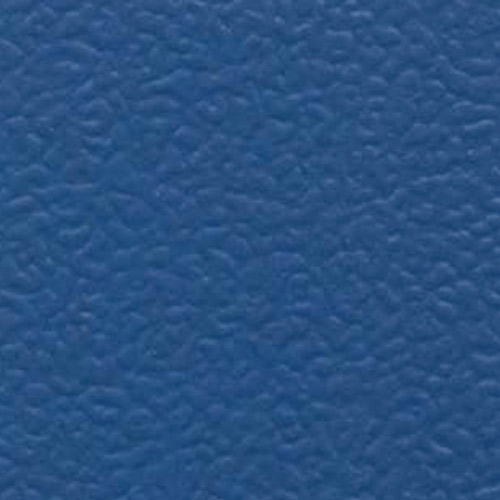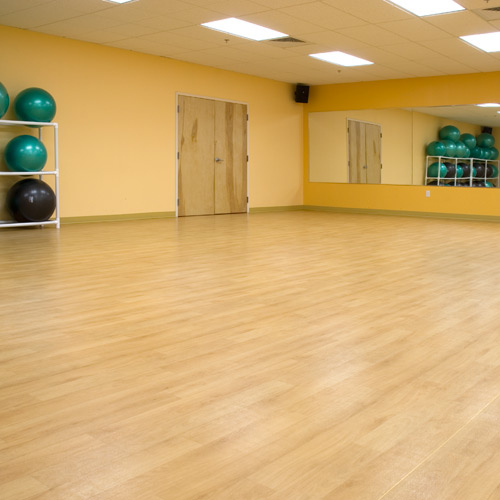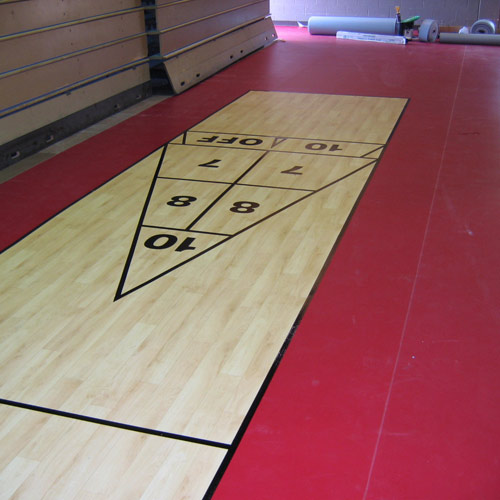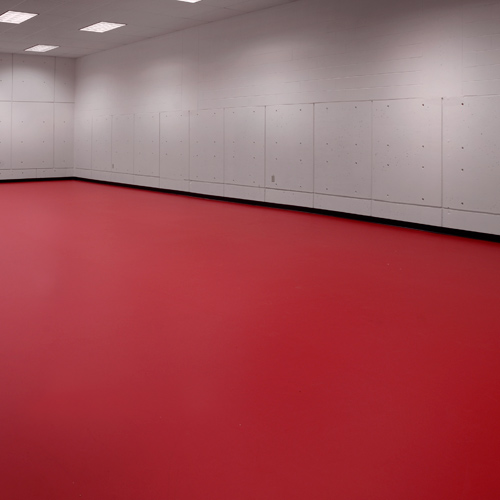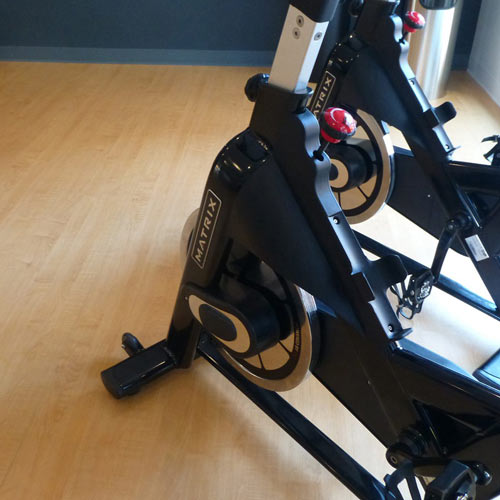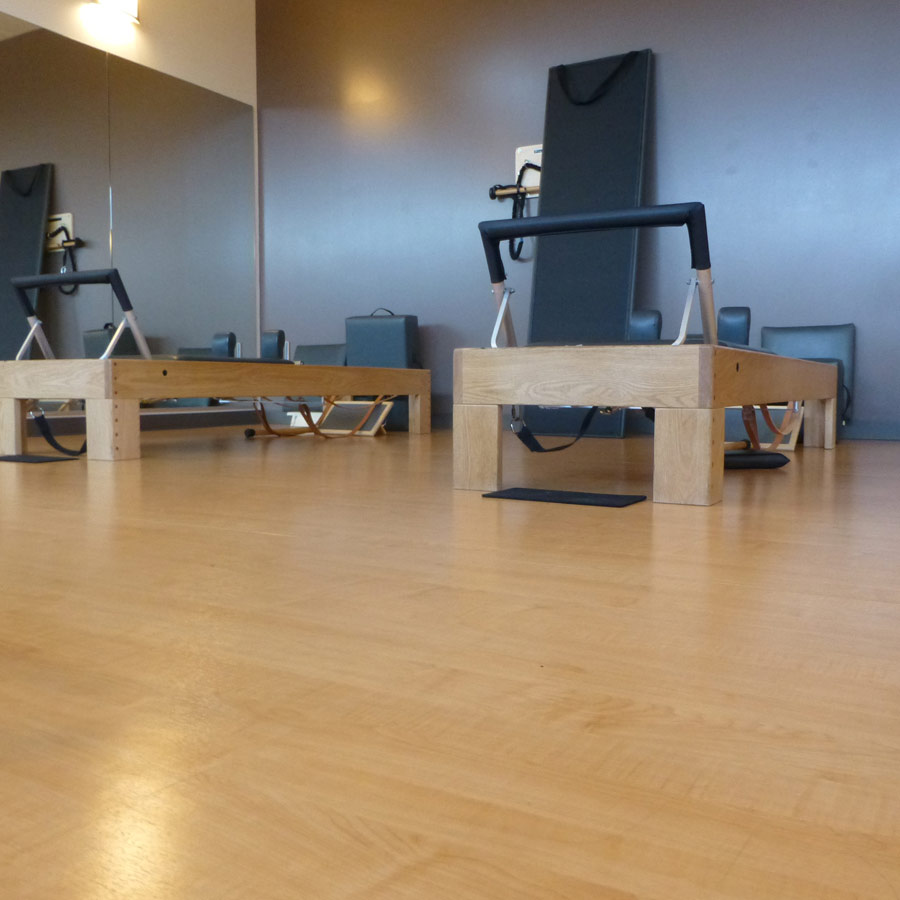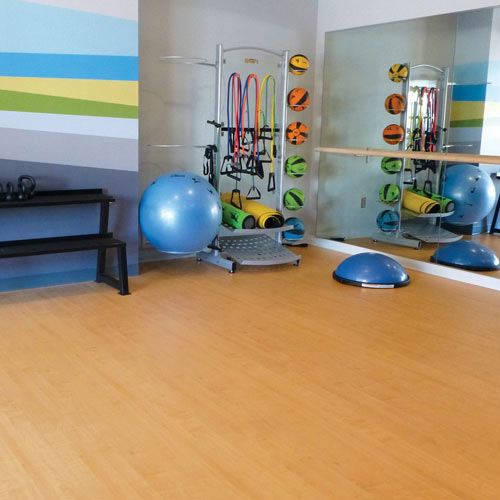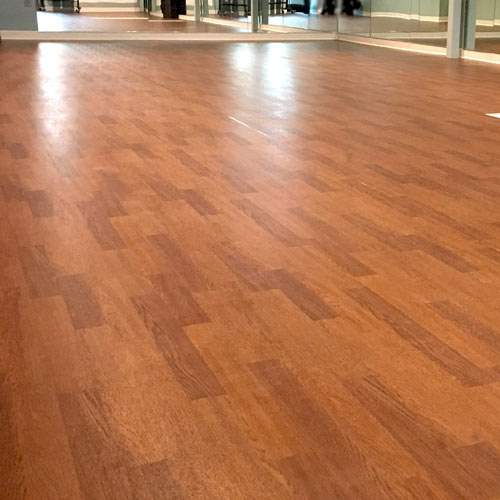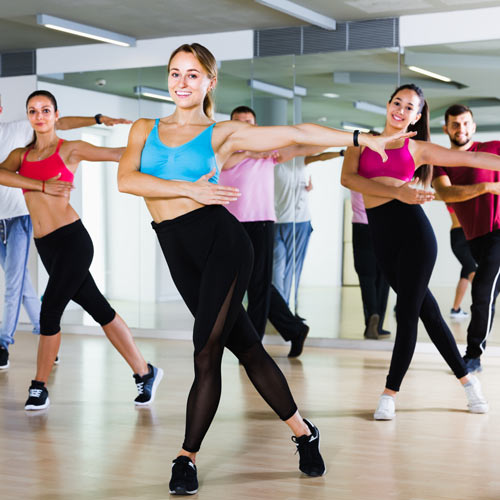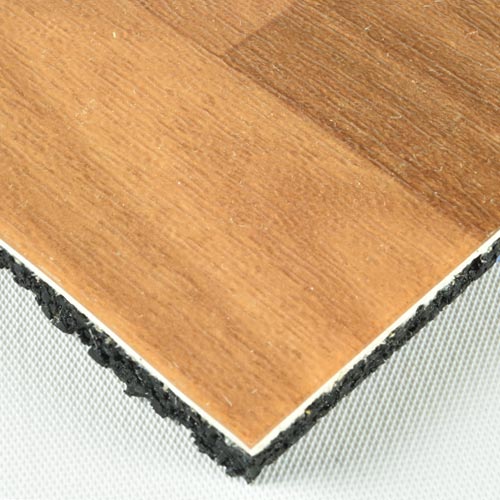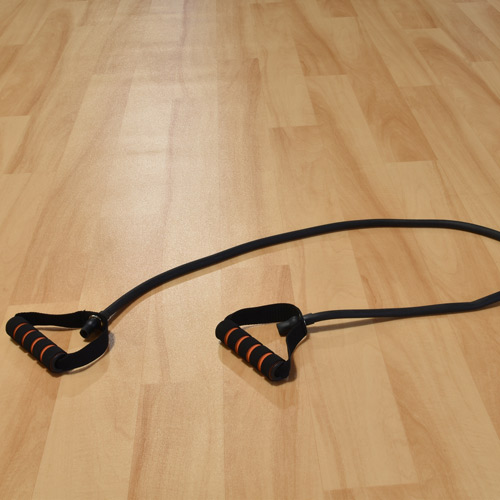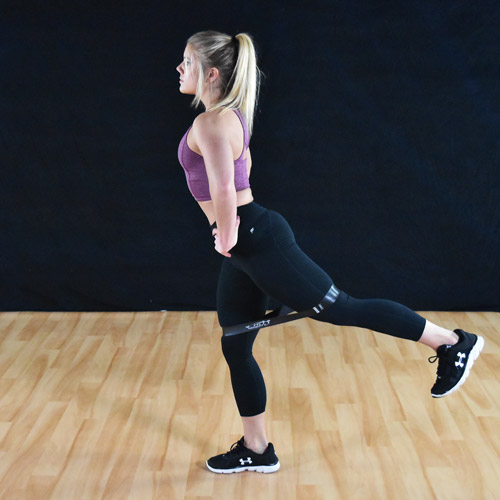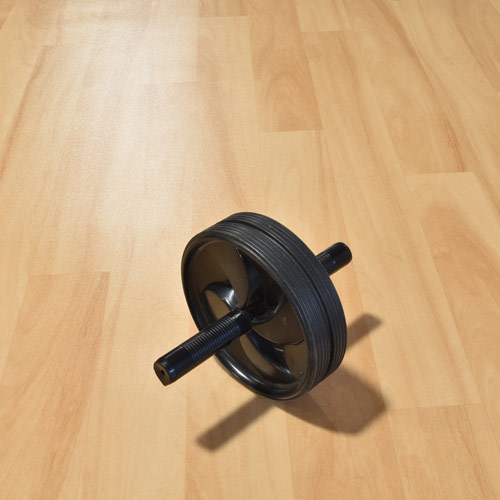 Rolled vinyl sports flooring
is a highly resilient and versatile solution for gymnasiums, field houses, workout rooms, and other high traffic settings. Vinyl is very comfortable, durable, easy to install, and easy to maintain. It is water-resistant and works well in a variety of settings.
Greatmats offers a number of rolled vinyl sports flooring solutions that have many advantages and benefits. Whether installing the product for a basketball court or an event hall, the rolled vinyl sports flooring products at Greatmats will not disappoint.
Wood Grain Natural Vinyl Flooring Roll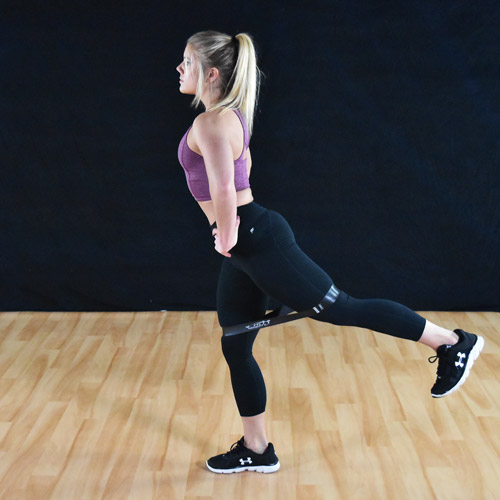 Wood Grain Natural rolled vinyl sports flooring is a fabulous wood flooring alternative for gym settings that is waterproof and low maintenance. Unlike traditional wood floors, this product never needs sanding or refinishing, and it is made with recycled pre-consumer material.
Athletic Vinyl Padded Roll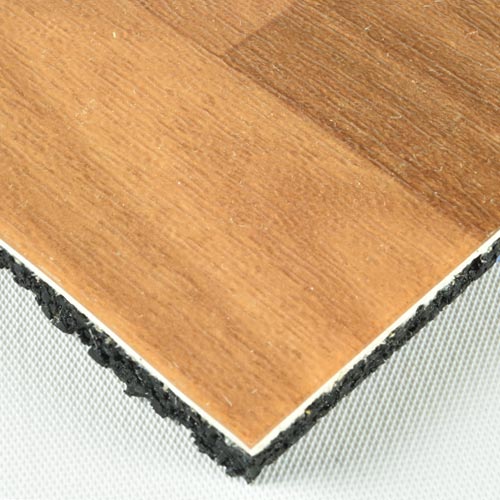 A vinyl sports flooring roll that is extremely sound and shock absorbent, the Athletic Vinyl Padded Roll boasts a synthetic wood-grain surface that is fusion bonded to a 5mm rubber base layer.
This beautiful flooring truly looks like authentic wood, but it's much easier to clean and much more affordable. The surface allows for court lines to be painted on the surface, and it is ergonomic and quiet underfoot.
It has low life-cycle costs, and the product is fade resistant and wears well. Cleaning this sports flooring is a breeze with a quick vacuum, broom, and damp mop process. It comes in a standard roll length of 30 linear feet. This flooring solution will cost about $5.75 per square foot, and it comes with a 10-year limited warranty.
LonWood Performa Full Bolt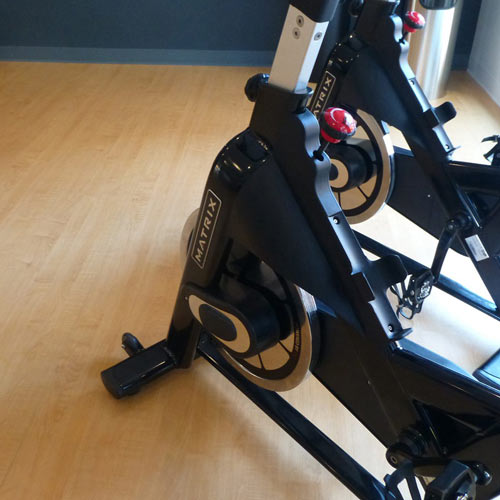 If you're looking for rolled vinyl sports flooring for a dance studio, yoga studio, or athletic gym, the LonWood product is another excellent choice.
This commercial quality vinyl flooring has an attractive wood grain design and cushion backing designed for athletic floors. This sheet vinyl with closed-cell foam backing is great for padded aerobic flooring. It has a flat, smooth surface and doesn't cause floor burn like other rough or abrasive flooring solutions do.
This flooring option will cost approximately $9.10 per square foot, and it will provide an outstanding floor for a traditional yoga or hot yoga studio.
Woodflex Maple Wood Grain Full Roll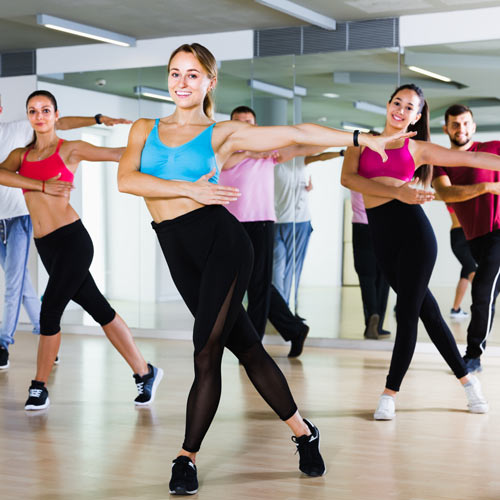 Rolled vinyl sports flooring is also a great option for daycare centers, hotels, and assembly halls, and the Woodflex maple roll would be perfect for any of these applications.
This synthetic flooring features hygienic and antibacterial properties and has a closed-cell foam backing. It provides excellent shock absorption, is low maintenance, and never needs sanding or resurfacing.
The versatile flooring comes with a 15-year warranty, but it will look great for years beyond that. And at less than $6 per square foot, it has an excellent value.
Woodflex-Gameflex Full Roll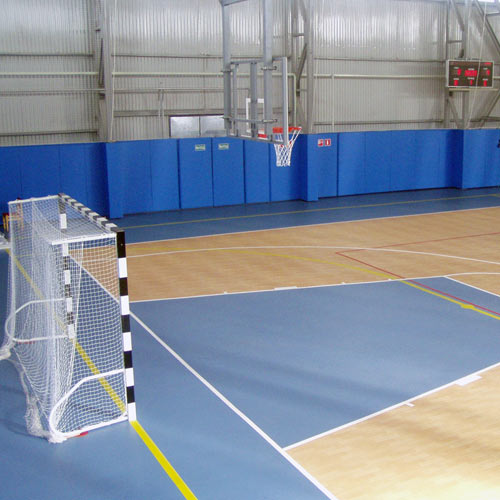 Another durable rolled flooring product that performs really well in gym facilities is the Woodflex Gameflex rolled vinyl flooring.
Like the others, this sports flooring features hygienic and antibacterial properties and is easy to clean and maintain. It provides excellent shock absorption, causing less stress on athletes' joints as they practice and play for hours on end. It does a great job protecting athletes from injury, and its non-porous surface has bactericidal and fungicidal treatment.
It's closed-cell foam backing and UV-cured PUR reinforced Tech Surface will allow for years of champion performance. Each roll is 6 feet 7 inches by 49 feet 2 inches and comes in many different color choices. It will cost about $5.20 per square foot.
Greatmats - For Rolled Vinyl Sports Flooring & More!
Aside from the products highlighted, Greatmats has numerous other vinyl sports flooring options that would work very well in a gym complex or fitness environment, some that can be easily installed with tape or without adhesive at all. There are options so durable that they will not leave a mark or divot and others that will perform well for over 15 years. Many of the flooring solutions are designed to provide shock absorption and anti-fatigue qualities will allow athletes to practice or work out longer and harder.
Keeping comfort, aesthetics, safety, durability, quality, and ease of installation at the top of your list, you can explore the many flooring types Greatmats has to offer. No matter which flooring solution you choose, you simply can't go wrong when you buy from Greatmats!