How To Stagger Vinyl Plank Flooring
By Lisa Hobbie Created: November, 2021 - Modified: August, 2023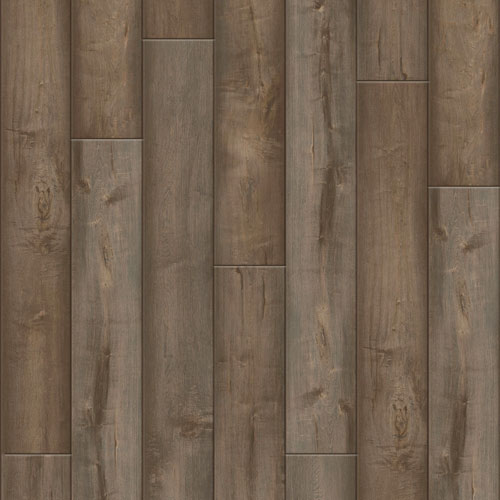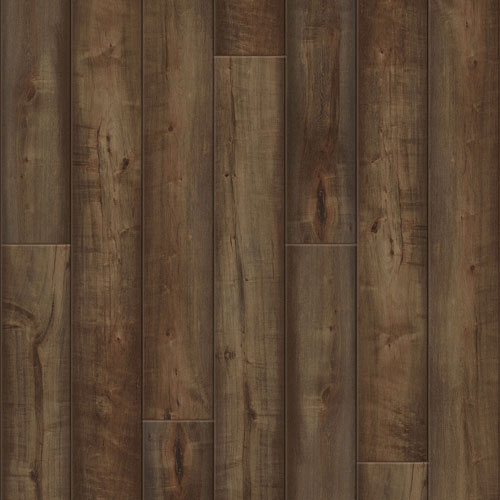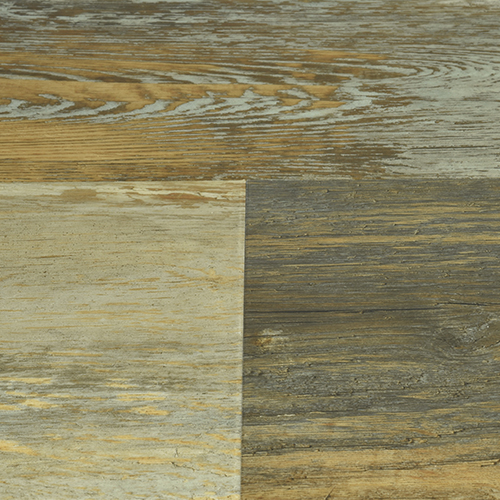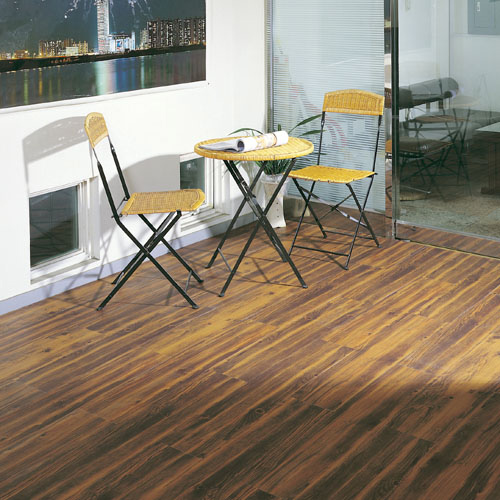 If you're wondering how to stagger vinyl plank flooring, each manufacturer has a measurement for you to keep, but you stagger it however you want.
If your flooring comes in random size pieces for a staggered installation, the important thing you have to remember is to keep the end joints and the distance between them to the specifications recommended by the flooring manufacturer. Otherwise, there is no wrong way to stagger flooring, and it comes down to the look or pattern you prefer.
Luxury vinyl planks, whether peel and stick, click, tongue and groove, or nail down, should be laid perpendicular to the floor joists - helping to make the floor structurally sound while helping to limit or prevent buckling, separating, and sagging.
To prevent an H-joint or step pattern from occurring, make sure not to use an end joint of the same size in the first, third, and every other row thereafter, and don't repeat the spacing on the first through third rows. An H-joint or step pattern ends up looking "regular" rather than the staggered look you're trying to achieve, which is why you'll want to prevent it.
If you're asking yourself how to stagger vinyl plank flooring, the best way to ensure success is simply to plan. Understand how much space there should be between the end joints of adjacent plank rows, with 6 inches being a good starting point if planks are 2 to 3 inches wide. For wider planks, the spacing can be 8 to 10 inches.
Other planning aspects include figuring out the number of planks you'll need to create your desired staggered pattern and deciding how you should mix up the planks. Greatmats offers some fabulous products that help answer the question of how to stagger vinyl plank flooring, as they make the process quite simple. The following 5 products represent some of these: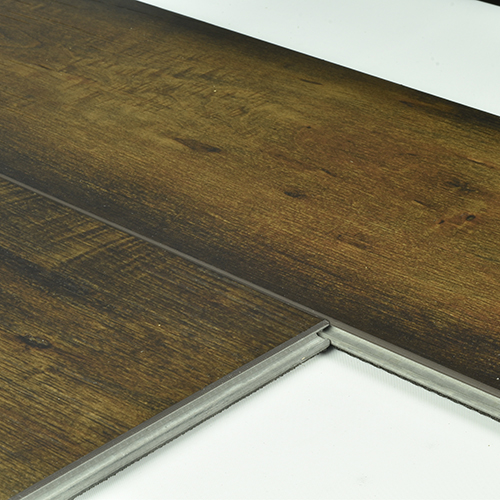 Stock House Laminate SPC Flooring is a water resistant product with Rigid Core Technology and a 30 mm wear layer for a strong top surface that features a wire brush texture. It also has painted beveled edges.
This phthalate free and Green Guard Gold certified product is a durable and attractive choice for home, cabin, cottage, bathroom, or commercial settings.
This is a floating floor design, so the planks fit together tightly without the need for glue. When reaching the far end of the room, the plank will need to be cut to fit. When starting the next row, avoid having the short ends of the planks line up with the seams on the planks in the adjacent row. You may need to cut the first plank in the new row to create the desired stagger.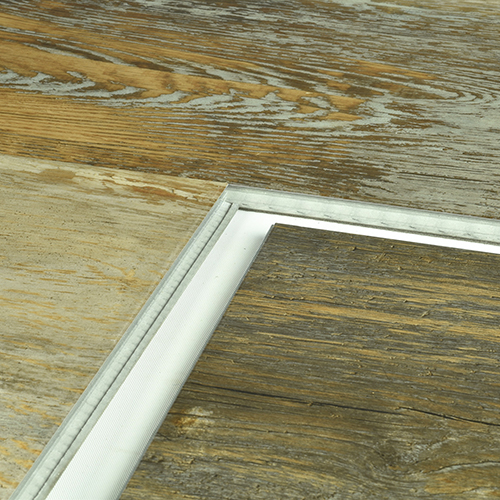 Cottage Tour Laminate SPC Flooring has a watershield core, providing a surface that's waterproof, phthalate free, and very attractive.
Presenting the look of an aged, reclaimed wood floor, this flooring has attractive beveled edges and a robust 1.5 mm sound control underlayment. It is installed in the same manner as the Stock House SPC product previously featured.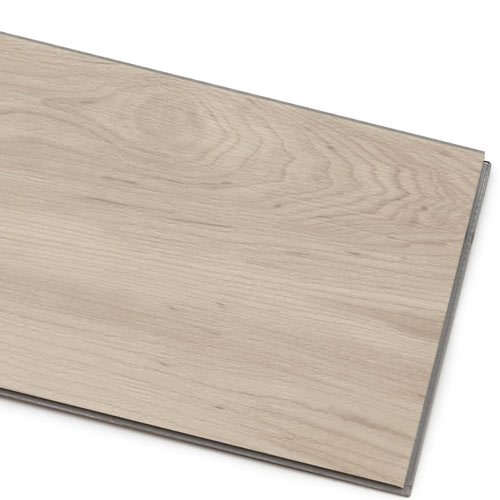 Envee Rigid Core LVP Laminate Planks are slip resistant, anti-fatigue flooring planks made of 100 percent recycled material, with a water and dirt tight surface. It's a product that is mold and mildew resistant and features high-resolution imagery, projecting the look of a natural wood floor.
This product uses a drop lock installation process. Start in a corner of the room and work across the room in rows. Installers will need to measure and cut the planks to fit tightly against the far wall.
Avoid having the short ends of planks in adjacent rows line up to preserve the floor's integrity. Remember, the seams should be staggered at least eight inches away from each other among adjacent rows. Installers may have to adjust the lengths of some of the planks to create the desired stagger, so plan ahead for the layout of the planks before attaching an entire row.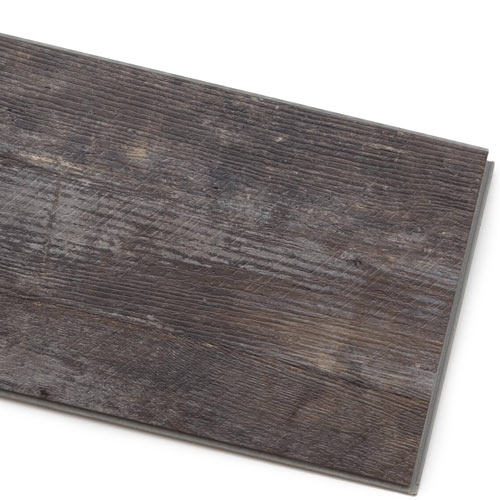 Envee Tacky Back LVP Laminate Planks offer a commercial grade solution that offers slip resistance, a patented grip layer backing, water resistance, and a dirt tight surface.
This flooring solution will endure high traffic areas, and it resists the growth of mildew and mold. It is extremely attractive and is high performing in many different types of settings.
This product is installed in the same manner as the Rigid Core flooring, except it has the self adhesive backing rather than the drop lock design.
Stagger Vinyl Plank Flooring Easily - Choose Greatmats!
The featured products are top notch and easy to install. If you have any questions about how to stagger them, or, for help with an order, just reach out to the team at Greatmats who is ready to assist!