What Vinyl Flooring Is Good for Trade Shows?
By Kyle Schurman Created: October, 2022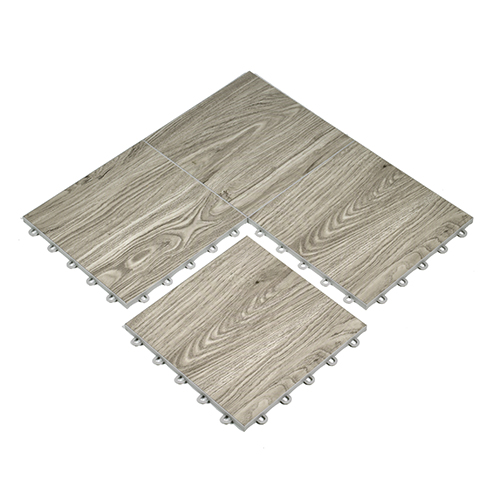 When creating a trade show booth, don't forget to consider the type of flooring to use. The design of the floor can deliver comfort and important design elements that draw visitors' attention. At Greatmats, we offer multiple trade show vinyl flooring options that will enhance the look of the booth.
Vinyl Flooring Options For Trade Shows
Our trade show vinyl flooring options include both an interlocking tile format and a roll of flooring format.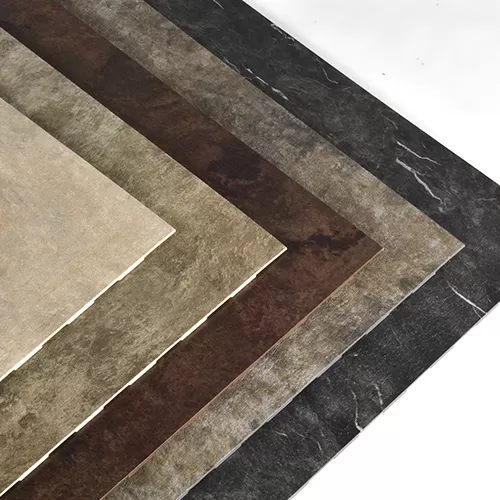 Vinyl floors are easy to install for the trade show conference, allowing you to set up the booth quickly. (We also offer other types of
trade show booth flooring
consisting of carpet, PVC, and foam, all of which are reusable.)
Wood Grain Vinyl Trade Show Tile Floors
One of our most popular options for trade show vinyl flooring is the Max Tile Raised Floor Tile. This tile consists of a vinyl top layer that contains a printed wood grain pattern, creating a rich and warm feel for the trade show booth.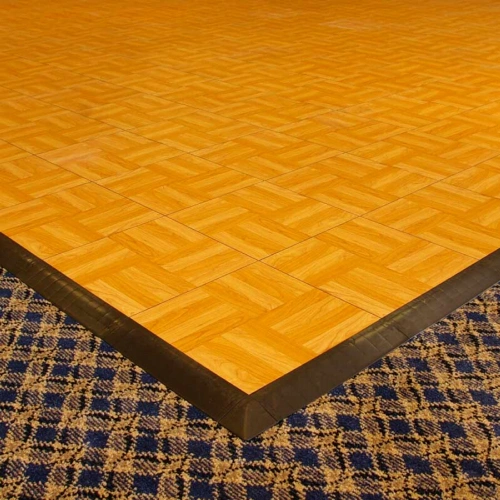 Customers can select among five different faux wood stains, delivering the perfect color to complement the display at the booth.
These tiles work well for a trade show display, where customers will need to assemble the floor quickly, spend a few days working, and then disassemble the floor just as quickly. The base of these tiles consists of a plastic tray that is extremely durable, allowing for multiple uses.
The plastic tray is almost 5/8 inches in thickness, and it contains the interlocking loops and tabs needed to connect tiles together. After assembling the tiles for the flooring layout, the plastic tray is completely hidden, meaning visitors to your booth only see the rich wood grain pattern.
The tiles can go over nearly any surface, including cement and other hard subfloors often found in convention centers hosting a trade show.
Slate Vinyl Trade Show Tile Floors
For another type of flooring that delivers a high-quality look that is ideal for a trade show booth, some customers prefer the faux slate and stone colors and patterns found in our HomeStyle Stone Series Floor Tile.
Even though these tiles resemble stone, the tiles actually consist of a vinyl top layer. The printed top layer resembles stone, yielding a beautiful look.
This trade show vinyl flooring uses a hidden interlocking edge, so that the colors of the faux slate are all that visitors to the booth will see.
This is a type of tile that carries a high level of fashion and quality, giving your trade show booth a look that will impress your potential clients. Several different faux stone colors are available to provide the perfect complement to the theme of your booth.
Each tile measures only 5 mm in thickness (or about 3/16 inches), which means no transition is required to reduce the thickness of the lip of the flooring layout to try to prevent trips.
Printed Vinyl Trade Show Roll Floors
When you need a type of trade show vinyl flooring that has a unique look with personalized artwork and graphics, trust the GamFloor Self Adhesive Vinyl Floor Full Roll.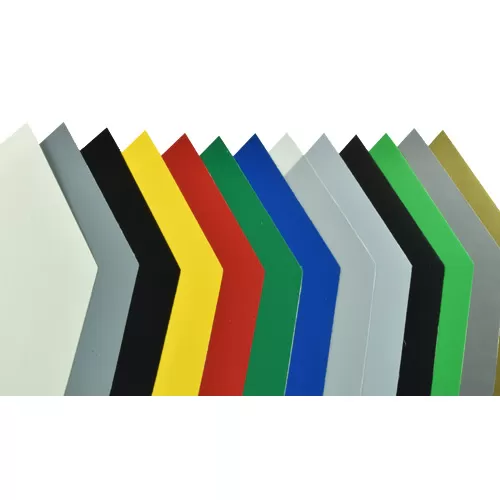 Because this is a rollable flooring option, installation goes extremely fast. The back side of the sheet of flooring has a very light layer of pre-applied adhesive, so it will stay in place for the length of the trade show. Customers then can easily pull it loose after the show ends.
Customers can order this roll of trade show vinyl flooring in more than a dozen different color options. You also can use a laser printer or inkjet printer to add logos or graphics to the surface of the floor, which is a handy option for trade shows.
Each roll ships in a standard size of 4x100 feet or 4x50 feet. Installers easily can trim the thin roll of flooring to fit the specific size of the booth. It has a bit of a flex to it, which further simplifies installation in tight-fitting locations.
High Gloss Vinyl Trade Show Roll Floors
Another option for an easy-to-install trade show floor roll is the Event High Gloss Show Floor. This flooring is available in solid black, red, or white colors.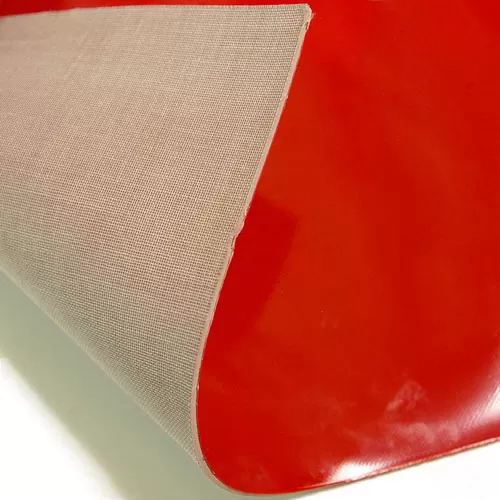 The glossy finish on this roll of flooring can be a perfect choice for a type of trade show booth that relies on lights to grab the attention of visitors. The gloss will reflect the lights and create an eye-catching surface for potential clients.
Installers can adhere this floor to the subfloor at the trade show building with vinyl tape, making it easy to remove the roll of floor after the show ends. The vinyl tape should not damage the subfloor, either, which is important at a trade show.
This is a heavy roll of flooring, so you may want to trim it into a smaller size to make transportation and set up as easy as possible. A single roll measures 6x60 feet, but because it only measures 3 mm in thickness, it is easy to cut through the roll with a utility knife and straightedge.