What kind of flooring is good for a music studio?
By Lisa Hobbie Created: December, 2019 - Modified: March, 2021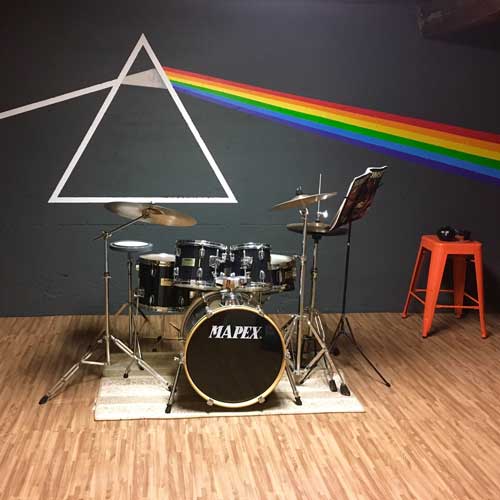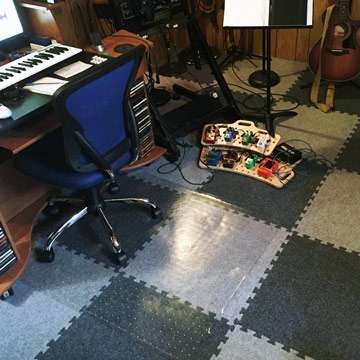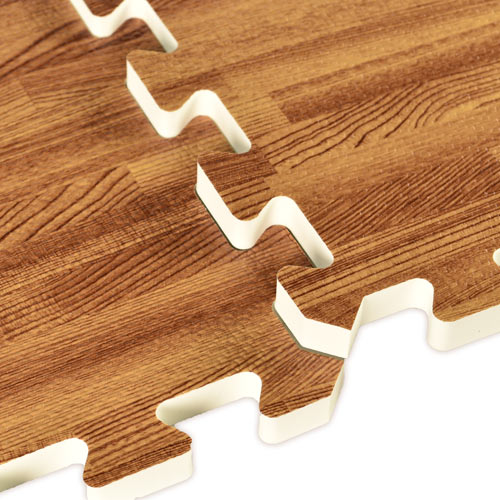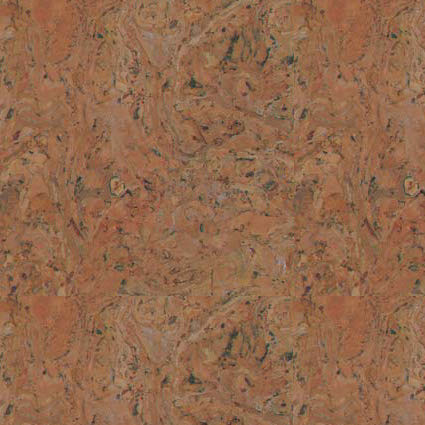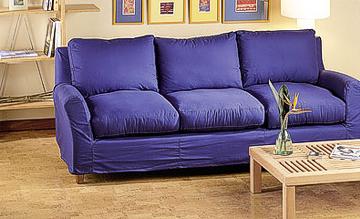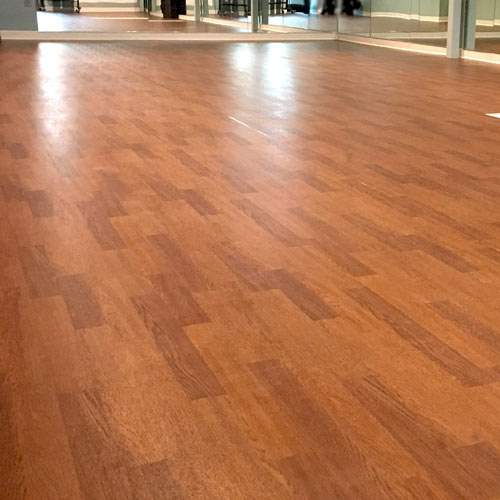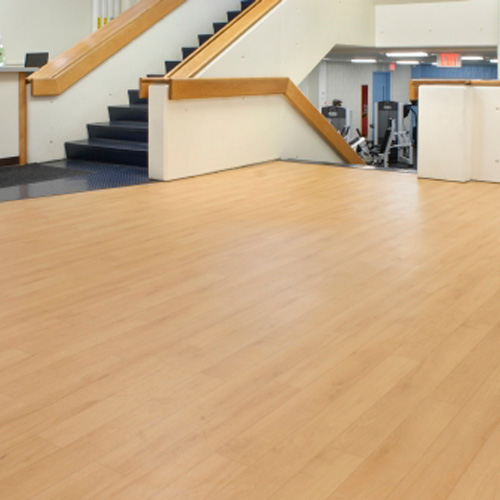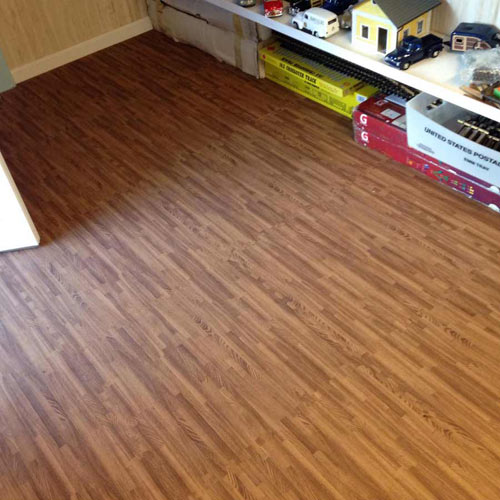 Have you ever heard a song on the radio and wondered what went into making it sound so good? A lot of planning and thought goes into creating the best recording studio, as it impacts the artist's ability to perform, as well as the quality of the final production. Everything from the sound equipment and wall coverings to the
music studio flooring
play an important role. Even the color scheme and artwork on display can impact a musician's ability to create and perform, so it's important to create a space that will look, feel, and sound the best.
Combined with quality acoustic treatment on the walls, windows, and ceiling, hardwood floors are believed to provide the most natural sound for a music studio. Other than hardwood, though, what other materials could be used to provide the best music studio flooring? You want flooring that will sound natural but controlled, with echo and sound reflection kept to a minimum.
It is often suggested by music professionals to use a hard surface flooring option. Carpet, for instance, is not recommended. Not only does is wear out quickly and hold dirt and dust, but it absorbs only high and medium sound waves while reflecting low frequencies. This results in poor acoustics, retracting from recording, production, and mixing. Concrete, on the other hand, could be considered a reasonable choice for music studio flooring, as it is highly reflective. It simply may not be aesthetically pleasing or comfortable to stand on for extended periods of time.
Greatmats has a number of viable music studio flooring options that would work well in any home, basement, or commercial studio, alike.
Cork Laminate Flooring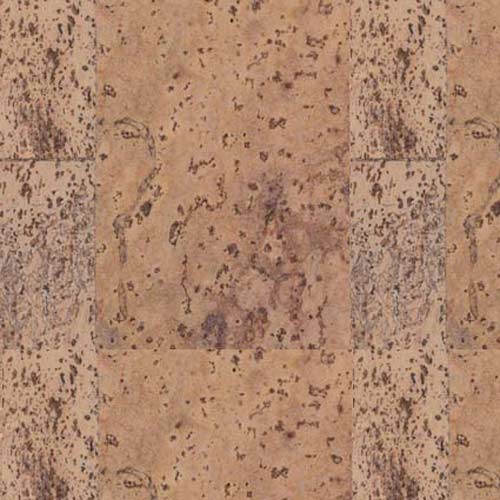 For an affordable, durable, and environmentally friendly music studio flooring option, a Cork Laminate tile is among the top choices. Cork features excellent thermal and noise deadening properties as well as shock absorbing properties to prevent sore legs, feet, joints, and back - even after standing for long hours. It holds up extremely well is high traffic areas with technology that prevents surface abrasions and scratches, so it will look clean and professional for years to come. There are several design options from which to choose, and it can be installed easily without the use of adhesive. The result is a beautiful music studio flooring that is water resistant and one that prevents trapped dirt, dust, germs, and mold.
Vinyl Flooring Roll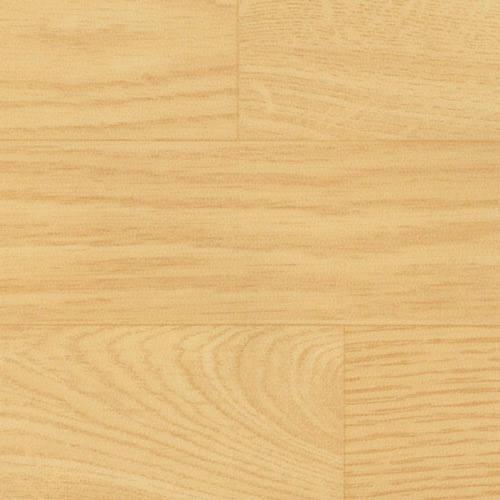 For the look of wood without the price tag or constant maintenance, a wood grain vinyl flooring roll is a great option for music studio flooring. This type of flooring is sound absorbing and suitable for high traffic areas, as it is stain and slip-resistant. It's urethane finish provides ease of maintenance, and it has anti-microbial properties and low VOCs. It is made from recycled content and has low life-cycle costs. There is a wide range of wood grain designs to choose from, providing timeless aesthetics of a true wood floor with the benefits of high-performance sheet vinyl. Vinyl is among the best at insulating, which makes it reflect sounds a similar way that wood does. So, it's likely that a vinyl floor would result is a more natural quality sound than other flooring types would.
Woodgrain Foam Flooring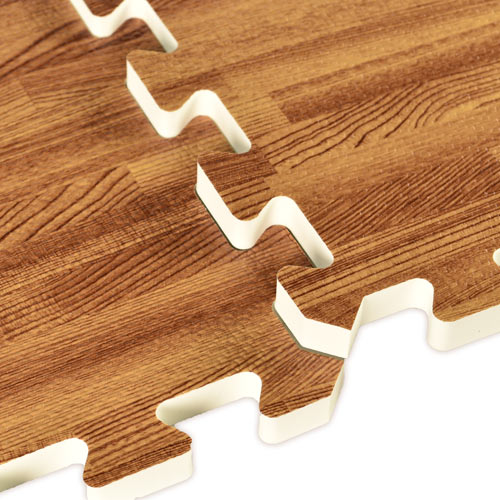 For a beautiful and comfortable floor that is easy to clean, non absorbent, and fatigue preventing, the eva foam floor tiles with a wood grain surface pattern would be a suitable music studio flooring option. This flooring features an easy, interlocking installation with no glue required. It comes in attractive wood finishes, and its surface will be forgiving of foot traffic, and normal wear and tear. This flooring is extremely easy to clean and maintain, and provides a safer and more comfortable surface than cement. This is a great option for people looking to reduce the amount of echo in basement practice area. The firmest wood grain foam tile option would be Greatmats 1-inch martial arts mats.
Greatmats for your Music Studio Flooring
When it comes to music studio flooring, hard surfaces are the best. Flooring that is heavy is ideal. It's important to create a balance between a reflective hard floor with appropriately treated walls and ceiling. If your studio already has a hard wood or concrete floor, you really don't need to put anything different down for acoustics. Hard floors are durable and easy to clean and maintain.
However, if you're ready to transform a room or space into a music studio, it is important to have that space work well for you and your music. Where the sky's the limit when it comes to spending money on and outfitting a music studio, Greatmats will help you figure out which flooring option is the best for your space and your budget. From tiles and flooring rolls and everything in between, Greatmats has an option that will look perfect in your studio. And with the best quality, service, and pricing, you can feel confident when you choose Greatmats.