Greatmats 5th Annual $1000 Giveaway - Dance Studio Edition
By Created: June, 2017 - Modified: April, 2023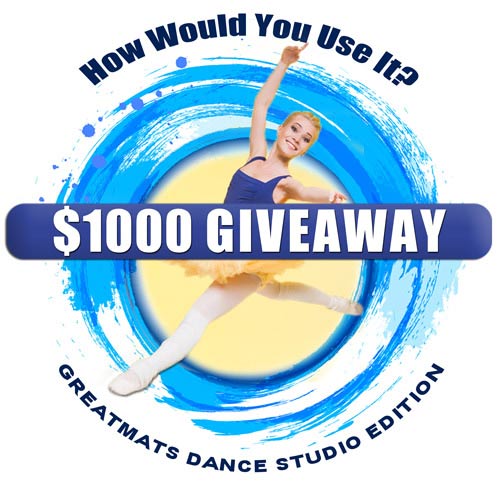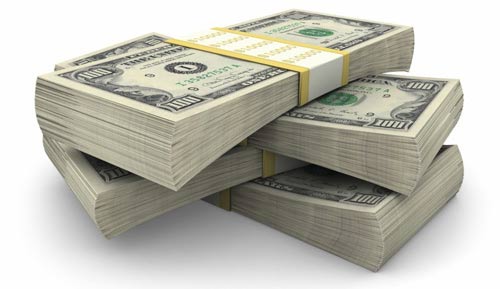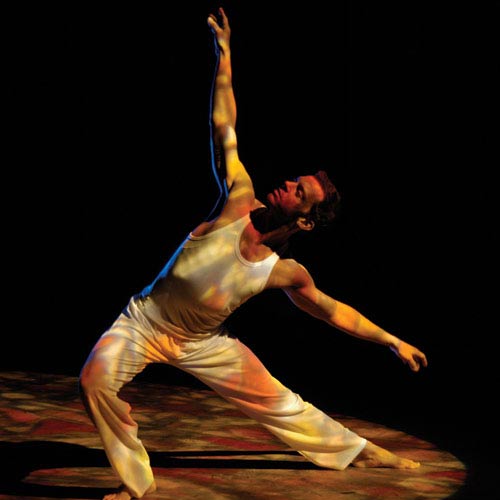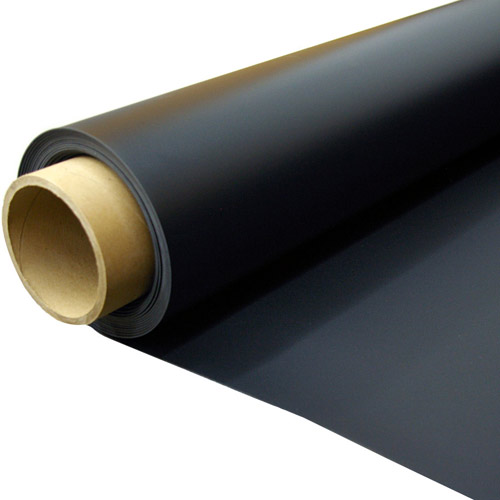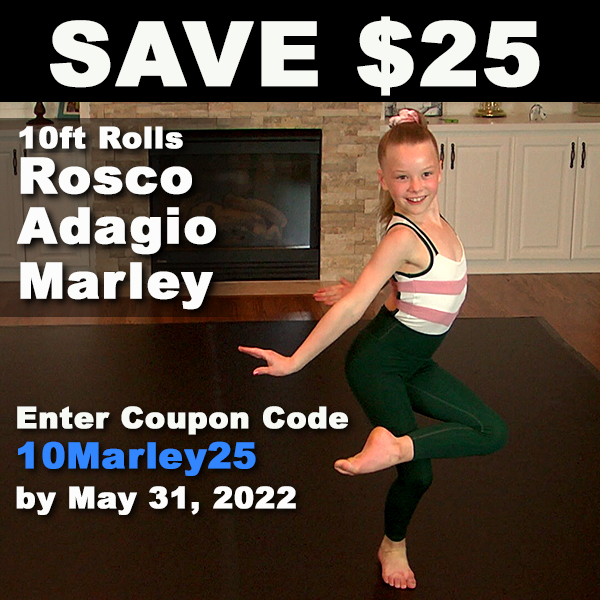 Back by popular demand! Greatmats is hosting its 5th Annual Dance Studio $1,000 Giveaway. The 2022 contest features the giving away of $1,000 worth of Greatmats dance flooring to be divided among three dance studio winners. Voting is now live on
Greatmats Facebook Page
.
Recruit friends and family to vote for your Dance Studio's photo on Greatmats' Facebook Page from May 9 through May 22, 2022.
Three Dance Studios will receive new Greatmats dance flooring.
How to vote:
Visit
Greatmats Facebook Page
to the contest gallery. (This will be posted during business hours on May 9, 2022). ''Like'' the photo associated with the dance studio you'd like to see win one of three great prizes in Greatmats $1000 Giveaway: Dance Studio Edition. Each photo ''Like'' counts as a vote. The five dance studios with the most "likes" May 9 through 22 will be named finalists in the $1000 Giveaway. Greatmats reserves the right to determine winners from among the finalists, and comments may be considered in the selection process.
Prizes:
Grand Prize: $500 in Greatmats dance flooring
2nd Prize: $300 in Greatmats dance flooring
3rd Prize: $200 in Greatmats dance flooring
Contest Timeline:
Voting Period: May 9-22, 2022
Winners named: May 31, 2022
Previous Greatmats Dance Studio Giveaway winners include:
A Step Above, Perry, Georgia - 2019
Footworks Studio of Dance, Milton, Vermont - 2019
Albright Dance Stars, Monroeville, Pennsylvania - 2019
Ohio Performing Arts Institute, Springfield, Ohio - 2018
Lone Star Ballet, Amarillo, Texas - 2018
RAVE Dance Complex, Visalia, California - 2018
Extensions Dance Studio - Ocala, Florida - 2017
BusyBodies Dance Company - Harvey, Louisiana - 2017
Atkinson Dance Academy - Atkinson, Nebraska - 2017
A2J Crew Dance Kompany - Zanesville, Ohio - 2016
Dancing J's Studio - North Huntingdon, Pennsylvania - 2016
Tracey's Academy of Dance - Drums, Pennsylvania - 2016
Note: All media submissions, including text, photos and videos become property of Greatmats. This contest is in no way sponsored, endorsed, administered by or associated with Facebook. Prizes will be distributed to winning dance studios only. Individuals are not eligible.
Greatmats is a national dance and specialty athletic flooring industry leader based in Milltown, Wisconsin, since 1999. Identified as one of the top 3,000 fastest growing companies in the USA three times since 2008, Greatmats has earned an A+ Better Business Bureau rating and 9.5 TrustPilot rating through its Golden Rule customer service practices. Greatmats gives back to its local community by donating 5% of its annual profits to local non-profit organizations, and supports green initiatives through the use of solar energy, recycled and renewable resources. View all of Greatmats' dance flooring at http://www.greatmats.com/dance-flooring.php.
Past Participants
Alabama
Explosive Diamonds Dance Company - Birmingham - 2018
Southern Sensations Dance Studio - Madison - 2018
Dream Makers Dance - Columbiana - 2016, 2017
Arkansas
StarStruck Dance Studio - Highland - 2019
California
Showstoppers Dance Studio - Lodi - 2019
Perfect Pointe Covina & LaVerne - Covina - 2019
K2 Dance Studios - 2019
Eight Count Dance Company - Patterson - 2019
American River Ballet - Sacramento - 2019
On Stage Productions - Placerville - 2018
RAVE Dance Complex - Visalia - 2018
Eszterlanc Hungarian Folk Ensemble and Mazsola Children's Folk Ensemble - San Ramon
Colorado
Smoky Hill High School - Aurora - 2019
Just Dance LLC - Denver - 2019
Connecticut
Performing Art Studio Be - North Haven - 2019
Rhythms Dance Academy - Windsor Locks - 2016, 2017, 2018
Delaware
Tatiana Akinfieva Dance Academy - Milford - 2019
Diamond Dance Company - Milford - 2019
Florida
Studio 8 - Cape Coral - 2019
Lisa Allen's Dance Works - Jacksonville - 2019
Inspiration Dance Academy - Groveland - 2019
Dynamite Dance - Coral Springs - 2019
3N Motion Dance Studio - St. Augustine - 2019
FREED Performing Arts - Ormond Beach - 2018
Southern Dance Company - Crestview - 2018
Edgez Dance - Orlando - 2018
Middleburg Academy of Dance - Middleburg - 2018
Dreamer's Dance Company - Dunedin - 2018
Elite Fine Arts Academy LLC - Pt Charlotte
- 2017
Florida Arts and Dance Company - Stuart
- 2017
Extensions Dance Studio - Ocala
- 2016
Dance Attack Miami - Miami
- 2016
Georgia
Technique Dance Company - Statesboro - 2019
A Step Above Dance Company - Perry - 2019
Price Performing Arts Center - Atlanta - 2018
Hawaii
Pas De Deux Hawaii - Pearl City - 2019
Prisma Dance - Honolulu - 2019
Idaho
Rockie Mountain Stars - Resburg - 2019
R & R Dance Company - Weiser - 2019
Illinois
Granite City Park District - Granite City - 2019
Jodi's Dance Unlimited - Danville - 2018
Arabesque Dance Studio - Carterville
- 2017
Joliet Catholic Academy Dance Team - Joliet
- 2016
Sloan's Dance Studio - West Frankfort
- 2016
Indiana
Dance Development Academy - Francesville - 2018
Volume Performance Center - Indianapolis
- 2016
Iowa
Momentum Dance Force - Cedar Rapids - 2019
Ignite Dance Center - Burlington - 2019
Central Iowa Figure Skating Club - Urbandale - 2019
Amy's School of Dance - Huxley - 2019
Indianola Dance Academy - Indianola
-2017
CRAVE Dance Studio - Decorah
- 2016
Indiana
Dance LTD - Fort Wayne - 2019
Amber's Dance Studio LLC - Salem
Kansas
Tamara Howe School of Dance - Salina - 2019
Denise's Dance Academy - Overland Park - 2019
Madeline's Studio of Dance - Clearwater - 2018
The Studio: Opening Number Dance Studio - Yates Center
- 2017
Make Your Move Performing Arts - Ottawa
- 2016
Miss Chelsea's Dance Academy - Iola
- 2016
Kentucky
360 Dance - Louisville - 2019
Centre Academy of Dance & Gymnastics - Maysville - 2018
Kentucky Ballet Theatre - Lexington - 2018
AB Studio One - Somerset
- 2017
Louisiana
Colour Of Our Love in Dance Studio - Lake Charles - 2019
Just Dance Studios - Slidell - 2018
BusyBodies Dance Company - Harvey - 2018, 2019
BusyBodies Dance Company - Harvey
- 2017
Maine
Resurgence Dance Company - Bath - 2018
Maryland
Elite Dance Company - Mechanicsville - 2019
Dancing For His Glory Studios and Company - Clinton
- 2017, 2019
DC Xtreme Allstarz Studio - Capitol Heights
- 2017
Central Maryland Youth Ballet - Columbia
- 2016
Massachusetts
UnKnown Hype Dance Studio - Mattapan - 2018
Lynnfield Tap Stars - Lynnfield - 2018
Eleve Danse Centre - Bellingham
- 2017
Michigan
Taylor Dance - Taylor - 2019
Rhythm Pointe Dance Academy - Shelby - 2019
Gail Wildfong School of Dance - Gladwin - 2019
Caledonia Dance Company - Caledonia - 2019
Academy of Performing Arts - Alma - 2018
Fusion Center for Dance - Benton Harbor - 2018
Center Stage Dance Studio - Battle Creek - 2018
Art & Passion Dance Academy - Grand Rapids - 2018
Power Dance Company - West Bloomfield
- 2017
Dance Arts of Holly- Grand Blanc
- 2016
Dance Now Dance Forever Dance Studio - Lansing
- 2016
Extreme Dance Arts - Saginaw
- 2016
Minnesota
Northern Lights Dance Academy - Frazee - 2018
D.D.'s Dance Studio - Eagan
- 2016
Center Stage Dance Academy - Detroit Lakes
- 2016
Mississippi
The Christian Conservatory of Dance LLC - New Albany - 2018
Art in Motion - Amory
- 2016
Missouri
Evolution Arts & Athletics - Rogersville - 2019
Elite Performing Arts - Jefferson City, 2019
Elite Performing Arts - Kansas City - 2019
Devine Performing Arts - Wildwood - 2019
Dance Branson School Of The Arts - Branson - 2019
Arabesque School of Dance - St. Louis - 2019
Angie's Studio - Wentzville - 2019
Stars Unlimited Dance - Liberty
- 2016
Evolution Arts and Athletics - Rogersville
- 2016
Montana
Illusion Dance Company - Great Falls - 2018
Cheers Fitness - Great Falls - 2018
Dream Dancers Dance Studio - Kalispell - 2018
Rim View Dance Studio - Billings - 2018
Nebraska
Atkinson Dance Academy - Atkinson
- 2017
New Hampshire
Corinne's School of Dance - Rochester - 2018
Capital City Dance Center/NV Dance Productions - Concord
- 2016
New Jersey
West Side Dance - Atlantic City - 2019
The Dance Centre - South Toms River - 2019
Ovations PAA - Waretown - 2019
Evolution Dance - Brick - 2019
Coastal Pointe Dance Company - Shrewsbury - 2019
Casa Dance Studio - Woodbury Heights - 2019
Evolution Dance & Performing Arts Academy - Brick Township - 2018
Dance Moves Dance Academy - New Egypt
- 2016
New York
Studios on Main LLC - New York City - 2019
Miss Kelly's Dance Company - Oswego - 2019
Marilyn Schneider School of Dance - Rochester - 2019
High Performance Dance Studio - Johnstown - 2019
Center Stage Dance Studio - Plattburgh - 2019
Ovations Performing Arts Academy - Bohemia - 2018
Celebrations Dance Center - North Syracuse
- 2015
North Carolina
The Concrete Rose Dance Academy - Roanoake Rapids - 2019
Just for Kicks Dance and Tumble - Hampstead - 2019
Carolina Athletix All-Stars - Greensboro - 2018
Edge Dance Studio - Granite Falls - 2018
Just Dance Studio - Pembroke
- 2016
Ohio
TGS - Allance - 2019
Rhythm'n Rhinestones School of Dance - Portsmouth - 2019
Performing Arts Dance Centre - 2019
Jeanne's Dance Studio - Columbus - 2019
J.A.Z. Dance & More - Reynoldsburg - 2019
Dance Expressions - Holland - 2019
Backstage Dance Center - Meridian - 2019
Black Swamp Fine Arts School - Bowling Green - 2018
Hollywood Dance Studio - Grove City
- 2016
InStep Dance - Lima
- 2016
Company C Dance Club - Toledo
- 2016
Studio 136 Dance Center - Massillon
- 2016
A2J Crew Dance Kompany - Zanesville
- 2016
Hardy Center Hope Dance Studio - Columbus
- 2016
Oklahoma
Dance Mania and Dance Acrobatics - Prattville - 2018
McCafferty Academy of Irish Dance - Little Rock, Tahlequah
- 2017
The Dancenter Studio of Performing Arts - Moore
- 2016
Oregon
KAPA Dance, Music and Theater - Molalla
- 2016
Pennsylvania
Stage West Performing Arts Center - Coraopolis - 2019
The Dance Works - Hanover - 2019
Pocono Academy of Dance - Sciota - 2019
LKW Dance Studio - Lancaster - 2019
Albright Dance Stars - Monroeville - 2019
Allison's Dance Company - Bloomsburg - 2019
Steel City Dance and Gymnastics - Coatesville - 2018
Dance Academy XIV - Shippensburg - 2018
Toni's Studio of Dance Inc - Levittown - 2018
3d Dance Studio LLC - Northampton - 2018
Tracey's Academy of Dance - Drums
- 2017
Adrenaline Dance of York - York
- 2017
Asylum Dance Project - Bethlehem
- 2016
Rizing Starz Performing Arts - Catasauqua
- 2016
Dance Academy XIV - Shippensburg
- 2016
Janet's Dance Studio - Irwin
- 2016
Dancin J's Studio - North Huntingdon
- 2016
JovoDance Performing Arts Center - Langhorne
- 2016
C&K Dance Theater - Stroudsburg
- 2016
Rhode Island
Centerstage Dance Academy - Riverside
- 2016
South Carolina
Dance Works Unlimited - Lancaster - 2019
Carolina Dance Conservatory - Simpsonville - 2019
Nirvana Dance - Fort Mill - 2018
Columbia City Jazz Dance School and Company - Columbia
- 2016
South Carolina Dance Company - Lexington
- 2016
Tennessee
Bristol Dance Academy - Bristol - 2019
MAX Movement Dance - Newport
- 2017
Rejoice School of Ballet - Nashville, Tennessee
- 2016
Nashville School of Dance and Music - Nashville
- 2016
MAX Movement Dance & Fitness - Newport
- 2016
Texas
Woodlands Ballet Theatre - The Woodlands - 2019
Texas Academy of Dance Arts - The Woodlands - 2019
Sulphur Dance Academy - Houston - 2019
Ingram School of Dance - Orange - 2019
Illuminate Dance Studio - Greensville - 2019
For the Love of Dance - El Paso - 2018
Amy's All Star Dance Studio - Schertz - 2018
Courage Cheer and Dance United - Liberty Hill
- 2017
Sapphire Dance - Sweeny
- 2017
Dance Unlimited - Buda
- 2016
Dancentre of Edinburg - Edinburg
- 2016
Utah
Dance Life Studio - Roy - 2018
Vermont
FootWorks Studio of Dance - Vermont - 2019
Dreamz In Motion - Springfield - 2019
Virginia
Terry's School of Dance & Gymnastics - Alexandria - 2019
Center Stage Dance Company - Virginia Beach - 2019
Aileron Performing Arts Studio - Standstone - 2019
Premier Dance Studio - Powhatan - 2018
Carroll County Dance Center - Hillsville
- 2016
Giles County School of Dance - Pearisburg
- 2016
Tip Tap Toes Dance Studio - Chester
- 2016
Encore Dance Center - Virginia Beach
- 2016
Washington
Pacific Ballroom Dance - Auburn - 2019
Company Ballet School - Spokane - 2018, 2019
Dance Theater Northwest - University Place, Washington
West Virginia
Huntington DanceTheatre - 2019
DANCEnterprises - Weirton - 2019
Elite Performance Academy - Huntington - 2018
Wisconsin
Laura's School of Dance - Montello
- 2017