Dance Studio Giveaway Entry - JCA Dance Team
By Created: February, 2017 - Modified: November, 2017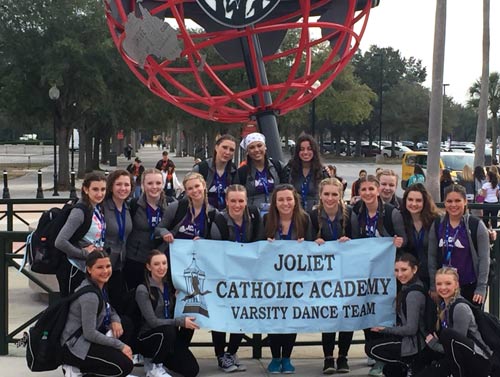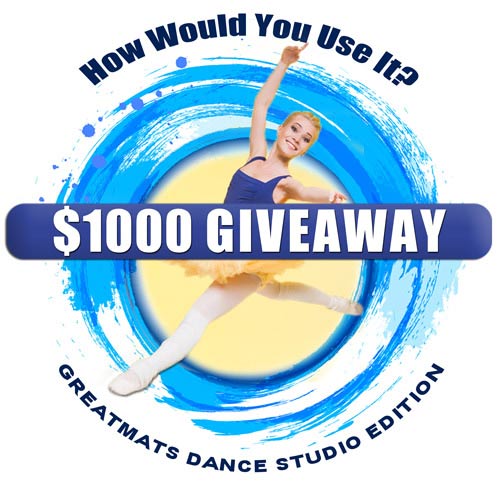 Learn more about the Greatmats $1000 Dance Studio Giveaway

My name is Sheri Voss. I am a parent of one of the dancers on the JCA Dance Team. I also am an alum of the same dance team (class of 1988). We are celebrating the schools 30th year since winning our first National Title at UDC/ UDA Nationals.
The 1985-1990 Dance Teams are having a reunion coupled with a fundraiser to build the schools first ever dance room. Today and previously, the team gets shuffled between the gym, the wrestling room, the cafeteria and hallways to hold practices and auditions. Or sometimes we will pay money to use outside dance studios in order to prepare/rehearse/clean dances for camps/competitions/performances.
This new dance room addition would also be used to hold technique classes and master classes and provide a rehearsal space for our camps and clinics that we offer to the youth of our community. It would also serve as an additional rehearsal space for our drama group when preparing for musicals and performances. Our administration is considering adding dance as a part of the performing arts curriculum when we are able to raise the funds for this much needed asset for the school.
The money would be used to help outfit a designated space in the school for an official ''dance room''.
View All Greatmats Dance Floor Products
Joliet Catholic Academy Dance Team Video Submission
Sheri Voss
Joliet Catholic Academy Dance Team
Joliet IL 60435