Dance Studio Giveaway Entry - Dancin J's Studio
By Created: February, 2017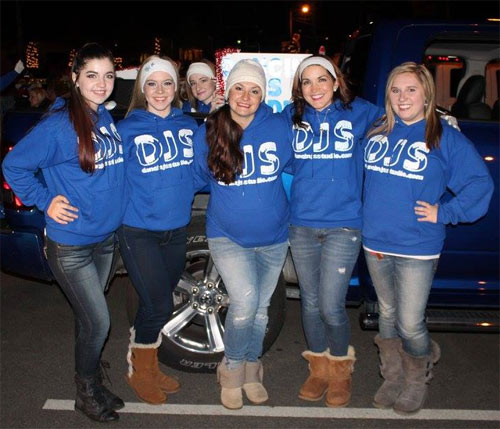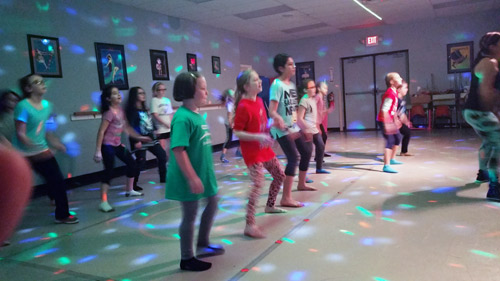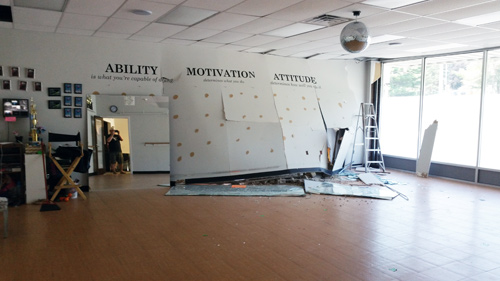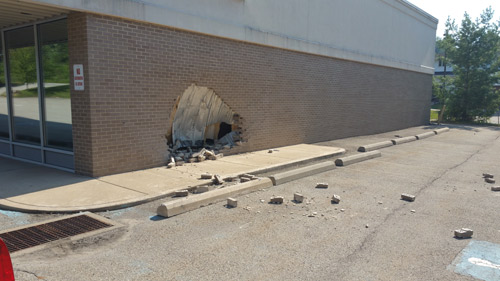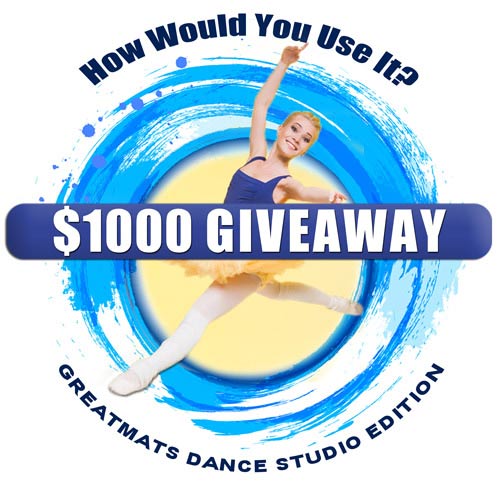 Learn more about the Greatmats $1000 Dance Studio Giveaway

I would like to nominate Dancin J's Studio for the Greatmats Dance Giveaway!
My name is Justin Dudek, and I am married to the owner, Jen Dudek. I am also in charge of all the marketing & web design, the handyman, the t-shirt maker, and also an awesome dance dad that knows how to put my girls hair in a bun.
We just moved to our new location November 2014.
This new location is awesome! Just putting signs up saying we were moving here created a lot of buzz, we had about 40 new students sign up, just because we moved. Everything was awesome in the DJS world. Then July 26th, we got a phone call saying, someone drove into the side of your studio!
Needless to say, this was not a great phone call to get. Thankfully, it happened overnight, while no one was there. If it was during operating hours, then we would have a much worse story. Where those mirrors are broken and scattered on the floor is where my wife, Miss Jen, would be standing if she were teaching class.
We just got a new landlord that totally revamped the plaza!
At our dance parties that we have at the studio, we setup the room with party lights, and the kids have an awesome time!
We're very active with the community, and also dance at Nursing / Personal Care Homes over the holidays to spread some Holiday Cheer.
I have to include a video from our annual Haunted Trail performance, these kids danced through the cold and rain, just to entertain those who came out.
I really think Dancin J's would be a a great studio to nominate, because we've been through a bit over the past year or so. During all the turmoil, one thing that has been evident is the love for our studio and staff by the community. We had an outpouring of support and offers to help rebuild. Luckily we didn't have to put on the hard hats, the building was repaired by a real construction company, but to have total strangers offer their time is quite touching.
To some people it might just be a dance studio, but to the kids and the family's it is much more than that. I know my wife has been called Mom by many of her students, because they've grown so close over the years. She prides herself on being a great value to the families, yet giving the children invaluable life lessons. Many of the students develop amazing friendships, and can be found together even when they're not at dance.
I am very proud of my wife and her staff for doing such an awesome job. Every year at the dance recital, I cry because of the sheer joy that i see on the kids and parents' faces.
If chosen the winners, we would put the winnings toward flooring in the room that was damaged in the wreck.

Dancin J's Studio Video Submission
Justin Dudek
Dancin J's Studio
North Huntingdon PA 15642