Winners named in Greatmats $1000 Giveaway: Dance Studio Edition
By Created: February, 2017 - Modified: April, 2018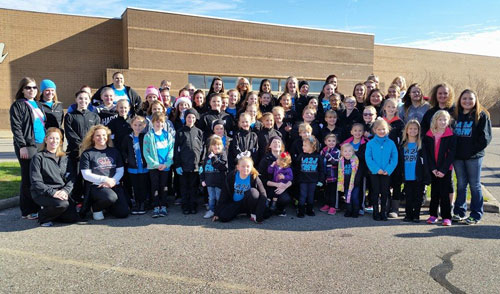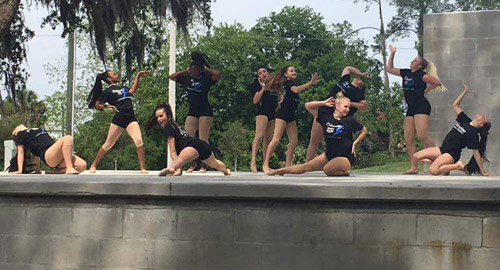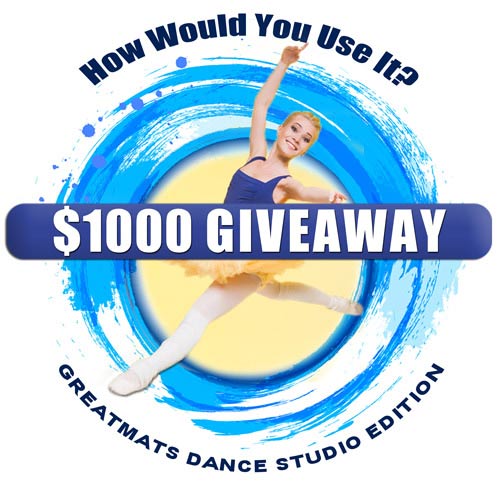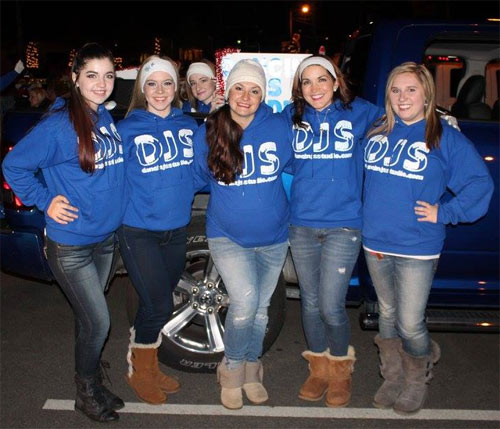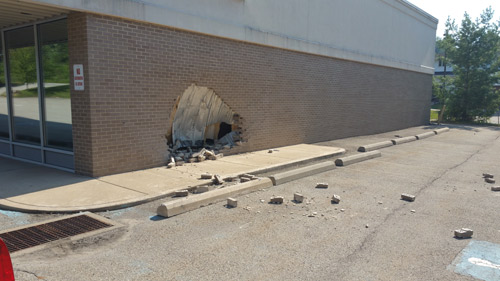 A2J Crew Dance Kompany wins Grand Prize
Florida, Pennsylvania studios also win prizes
Less than a year after opening its doors, A2J Crew Dance Kompany in Zanesville, Ohio found itsself looking for a new home when the dance studio next door gave notice that it would be expanding into the space occupied by the A2J (All To Jesus) Crew.
While not a religious organization, the folks at A2J Crew Dance Kompany did a lot a praying for good fortune as they entered a new chapter in the dance company's short life.
Their prayers were answered when they found a building just down the street from the studio's previous space, and lyrical dance instructor Mackenzie Newsom came across a contest for new dance flooring offered by Greatmats, a Wisconsin-based specialty flooring company. One month after Newsom entered A2J Crew into Greatmats $1000 Giveaway - Dance Studio Edition, studio owner Jill McDonald learned that A2J Crew Dance Kompany had been chosen as the Grand Prize winner of the contest - giving them $500 towards new dance flooring from Greatmats.
''It's a miracle,'' McDonald said. ''We had 1 1/2 weeks to build walls, put floors down and get the studio up and running again. So that's why, for us, it's just amazing. There are no words. It's just a blessing. ... It's 6,500 square feet of nothingness right now.''
All of those prayers helped A2J Crew tally more than 1,000 of the nearly 9,000 total social media votes to earn a spot as one of six finalists in the contest.
''We are not a religious organization,'' McDonald said. ''But we give the credit where it's do. We have the best families, and they all knew what we were going through.''
Those families worked together as a team to guide A2J Crew into finals, living up to the ''Kompany'' motto of ''Teamwork Makes the Dream Work.''
A2J Crew Dance Kompany serves approximately 120 students in the Zanesville area.
''Thank you to all the supporters and for caring about our future,'' McDonald said. ''And thank you to Greatmats for giving us this opportunity.''
Extensions Dance Studio Takes Second Prize
Winning second prize, and claiming the $225 cash option, is Extensions Dance Studio of Ocala, Florida. Extensions was nominated by dance mom Susan Ramunno as a thank you for making her and her daughter feel at home in their dance studio.
During the voting stage of the contest, Extensions gathered more than 800 votes on Greatmats Facebook Page to earn a spot in the finals.
''Winning this contest means so much to me as a dance mom, who has watched her daughter over the last 5 years grow into the amazing and talented dancer she has become because of Ms. Amy (Alicea), and all she puts into the children at Extensions,'' Ramunno said. ''It feels good knowing that I had a part in the studio getting new floors that they are in need of and deserve. I am privileged to have my daughter dance at Extensions and be a part of this studio.''
''When I received the announcement that we were in the group of finalists, I had no idea Sue had even entered the Studio in the contest,'' Ms. Amy said. ''After I read her submission, my heart was so full of love. And that feeling only intensified with ALL of the support we received from not only our dance studio families, but from the entire community. It was a joy to watch so many people take the time to help us reach our goal.''
''We came together, as a team, and let our friends and family know that we needed everyone to be a part of showing Ms. Amy what a great job she is doing with the children as well as the community,'' Ramunno said.
Both Ramunno and Ms. Amy offer thanks to everyone to took the time to vote for and support Extensions during the contest and Ms. Amy added, ''Thank you Greatmats for having such a wonderful contest.''
Dancing J's Studio Claims Third Prize
Claiming a third prize of $200 in dance flooring from Greatmats is Dancin J's Studio of North Huntingdon, Pennsylvania. Dancin' J's Studio recently had a vehicle drive into the side of its studio during the overnight hours of July 26, prompting studio owner Jen Dudek's husband, Justin, to nominate the studio in the contest to help with the recovery process.
After entering the contest, Justin and Jen started social networking, beginning with their dance families and worked their way up to more than 600 votes.
''It is a very exciting time at Dancin J's - firstly, finding out we made it to the finals - now finding out we placed,'' Jen said. ''It will be a really big help to our studio as we really need marley in the room which was damaged by the vehicle hit and run.''
Dancin J's serves approximately 300 students.
''I'm beyond excited that we're one of the lucky winners,'' Justin said. ''It was awesome to see so many folks voting for us.''
Justin also congratulates the other winners on a job well done and thanks Greatmats for putting on the promotion.
''We are grateful for all of our students, past and present,'' Jen said. ''And look forward to the future with our brand new flooring.''
To learn more about the promotion and view each of the 52 entries, visit the
Greatmats $1000 Giveaway: Dance Studio Edition page.

Jill McDonald
A2J Crew Dance Kompany
Zanesville Ohio 43701