Indianola Dance Academy - Indianola, Iowa
By Created: June, 2017 - Modified: January, 2018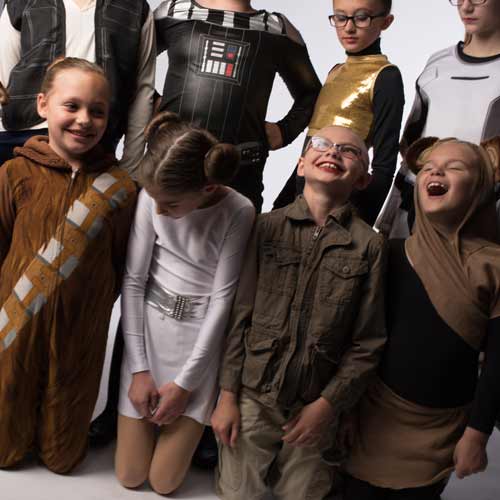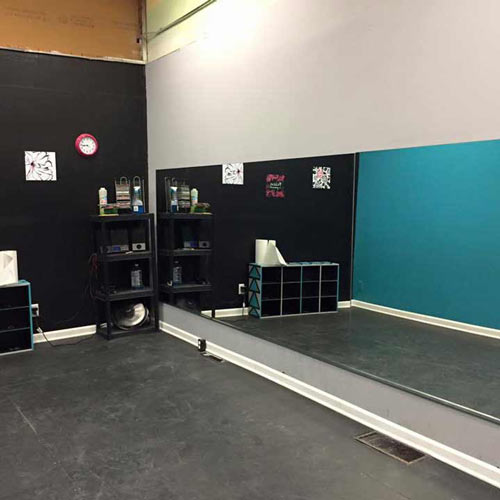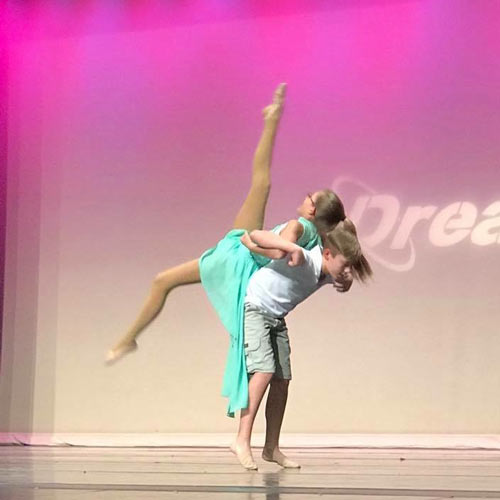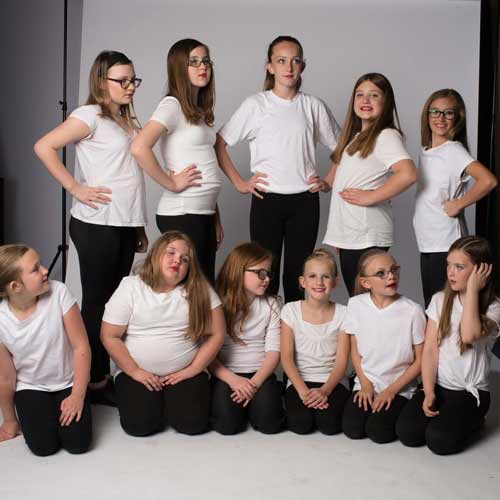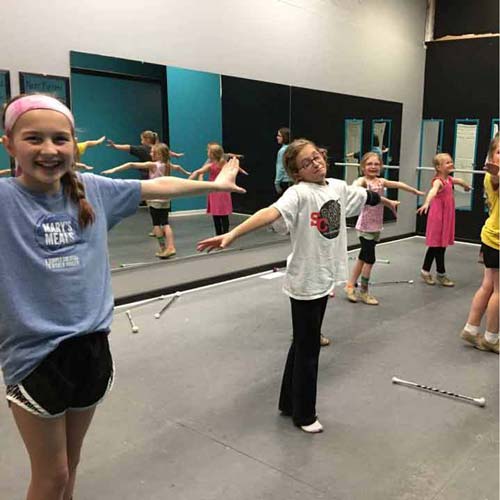 My name is Jessica Eginoire and I run Indianola Dance Academy in Indianola, Iowa. We are a small studio with enrollment of around 75 students for 2016-2017. We do almost all types of dance; Baton, Tap, Jazz, Ballet, Pointe, Acro (first year), Pom, Hip-Hop and beginning tumbling. If we were able to win any of the levels of giveaways we would be able to add to the one gym mat and incline wedge. Teaching beginning Acro and tumbling, we need more than just ONE 8 foot mat, but being such a small studio it is hard to be able to budget for brand new equipment, even when it is necessary.
Photos: A father who is a contractor came in over the holidays in 2015 and took out the drop ceiling, extended the interior walls to the ceiling and donated time and materials.
Our baton competition class last year as they were doing conditioning and working on their balance as a team.
Two students who performed a duet at a competition after choreographing it themselves. They are brother and sister and they dances to Count On Me by Bruno Mars. This is his last year (of nine) dancing.
Group photos from our recital photo days this last month. They are outtakes and behind the scene images of the kids and are a great example of how much they love dance and each other and the other is just a perfect example of their individual personalities.
Thank you for the opportunity to help studio's in this way.
Learn more about
Greatmats $1000 Giveaway: Dance Studio Edition
.

Jessica Eginoire, Director
Indianola Dance Academy
Indianola IA 50125