Artificial Grass Turf Guide
Artificial turf comes in more forms than you can imagine - each designed for a specific purpose. Whether you are looking to do sled work in a gym, play football or even just give your dog a place to run free of mud, there is an artificial turf to suit your needs. Choosing the right turf is critical to the enjoyment and longevity of your turf. In this buyers guide we'll help you determine the right turf for you. And as always if you have questions, feel free to give our knowledgeable customer service team a call.
Artificial Turf Videos
Does Artificial Turf Get Hot In The Sun - Temperature Testing
Does Artificial Turf Get Hot - V Max Artificial Grass Turf 34 Inch with 5mm Pad Test
Playground Turf With 1 Inch of Foam Padding - Play Time Turf
Fall-Rated Play Time Turf with 2 Inch Foam Pad
Artificial Grass Turf Considerations for Gyms
Go Mat Artificial Turf Mat for Camping, Pools, Patios, Pet Areas & Play Areas
RageTurf dB Tile - Artificial Turf Tile for Gyms
RageTurf Ultra Tile - Indoor & Outdoor Gym Turf Flooring
Bermuda Artificial Grass Turf - Fake Grass for Sports and Trade Shows
RageTurf Rally Interlocking Artificial Grass Tile
Physical Therapy, Training & Sports Artificial Grass Turf Roll
Money Putt Artificial Grass Turf
One Putt Artificial Grass Golf Turf - Putting Green Turf
GrassTex True Turf Artificial Grass Roll
Greatmats Pet Turf Value S Artificial Grass Roll
Greatmats Golf Turf Pro - Artificial Grass Roll
V Max Artificial Grass Turf
Greatmats Landscape Turf Economy - Artificial Grass
Bermuda Artificial Grass Turf Roll with 5mm Padding
Greatmats Gym Turf Value with 5mm Foam Padding - Colored Turf
Greatmats Baseball Turf Pro Plus 3mm
Artificial Grass Turf Ultimate Natural - Golf Fringe, Playground, Roof & Landscape Turf
Arena Pro Sports Artificial Turf
All Sport Artificial Grass Turf Padded Rolls - Synthetic Athletic Surfaces
Roof Open Drainage Tile for Turf
Affordable Padded Gym Turf
Artificial Grass at Ferris State University Fitness Center - V-Max Gym Turf
Introducing Play Ball Artificial Grass Turf by Greatmats
Artificial Grass Go Mat - 3x5 foot Turf Mat from Greatmats
Introducing UltimatePet Artificial Turf from Greatmats
Introducing Grand Slam Artificial Grass Turf - Greatmats
Artificial Grass Gym Turf Tiles - Padded Fitness Turf
Artificial Turf Customers - View All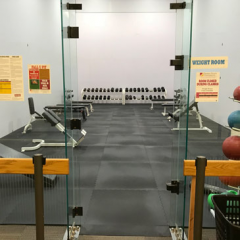 Interlocking Rubber Gym Tiles, Gym Turf - Ferris State University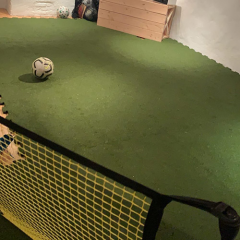 Basement Soccer Training on Turf Tiles - Bella Douglas Testimonial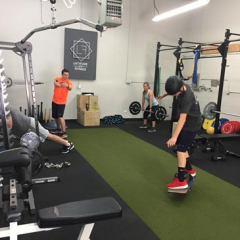 Turf Gym Flooring and Rubber Mats - Latitude 39 Fitness Testimonial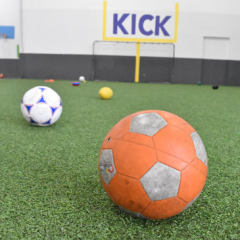 Indoor Playground Flooring Testimonial - InnerActive Playground
Artificial Turf How To's - View All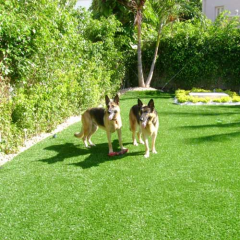 How to Choose Dog Agility Turf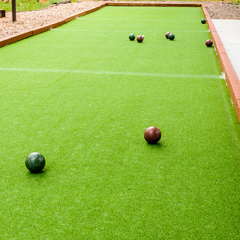 How To Build A Bocce Ball Court With Artificial Turf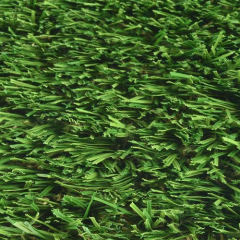 How To Cool Artificial Grass
How To Lay Gym Turf & Choose The Right Product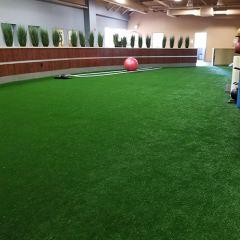 How To Clean Indoor Gym Turf Products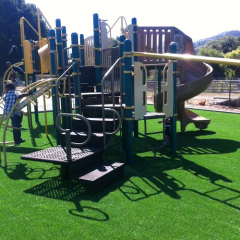 Playground Turf, How to Choose Turf for Playgrounds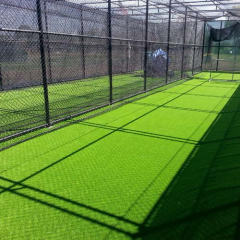 How to Maintain Artificial Grass
How to Choose Artificial Turf for Landscaping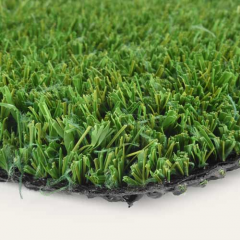 How to Clean Artificial Turf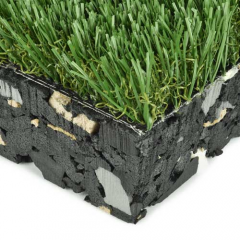 Artificial Turf Ideas - View All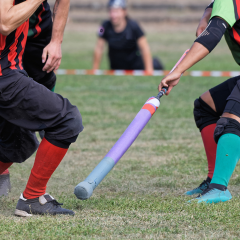 What Are the Dimensions of a Turf Jugger Field?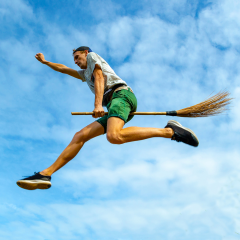 What's Are The Dimensions Of An Artificial Turf Quidditch Pitch?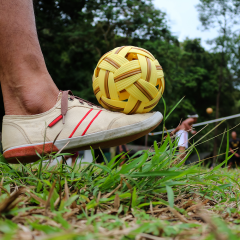 Can Sepak Takraw Be Played On Artificial Turf?
Can Footgolf Be Played On Artificial Turf?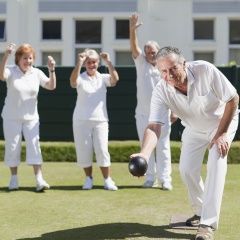 What's The Best Artificial Turf For Lawn Bowling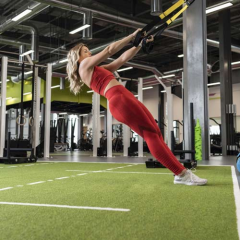 Different Types of Gym Turf & Best Products
What Are The Dimensions Of A Turf Lacrosse Field?
What Are The Dimensions Of A Turf Kickball Field?
What Are The Dimensions Of A Turf Flag Football Field?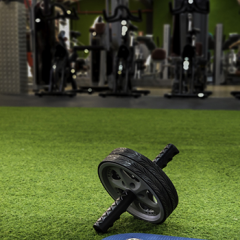 Can You Put Turf In Basement Settings?
Artificial Turf Features - View All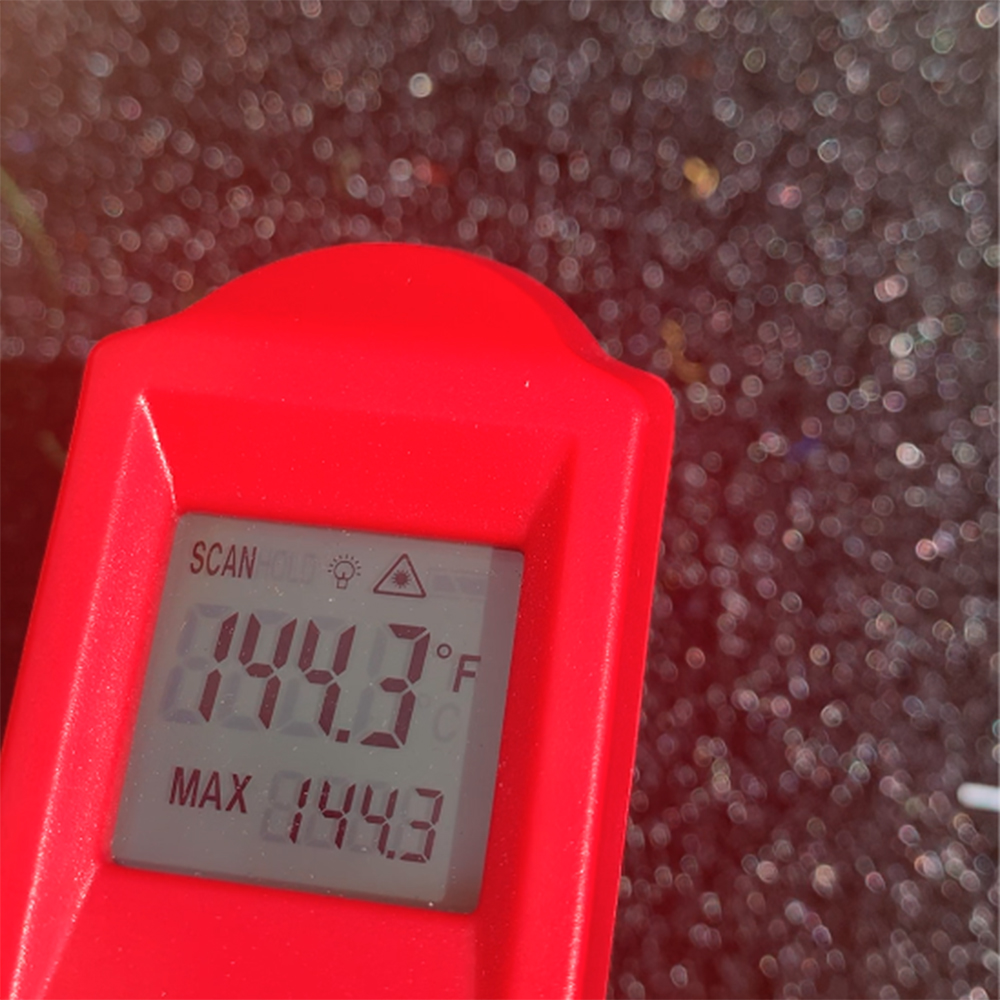 Does Artificial Turf Get Hot?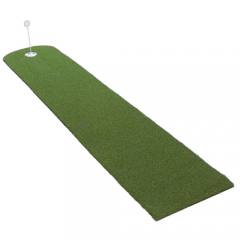 What Is the Best Putting Green Turf Mat?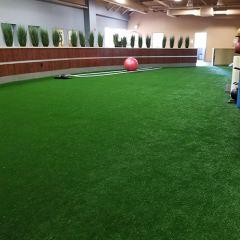 What Are The Key Specs for Artificial Turf?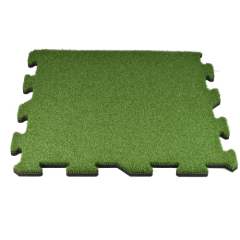 What Are Artificial Turf Tiles Used For?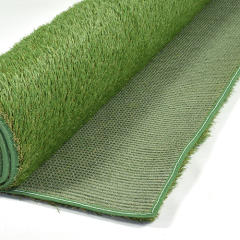 Should You Let Your Artificial Grass Rug Get Wet?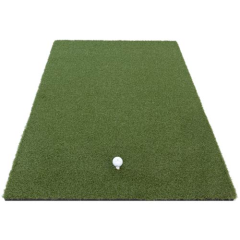 What Golf Mat Do Pros Use For Putting Practice?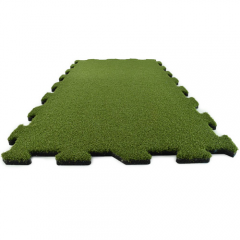 What Are Artificial Grass Rubber Tiles?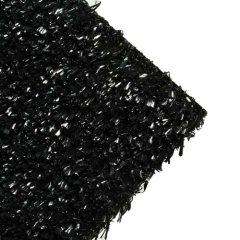 Does Artificial Turf Come In The Color Black?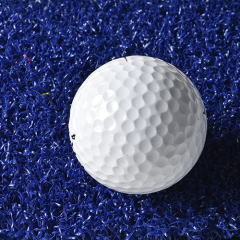 Which Artificial Turf Products Are Available In Blue?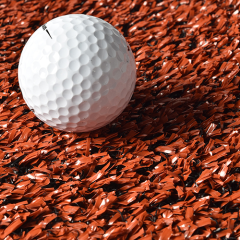 Which Artificial Turfs Come In The Color Orange?
Artificial Turf Blogs, Testimonials and other Information
When you want one of the most versatile types of flooring, artificial turf is a great choice. This material can be used for indoor or outdoor install projects with equal success. It works for areas commonly used for workouts or that have excessive foot traffic.

Artificial turf often has a cushioned backing that makes it comfortable to use for both animals and people. With the right design, it can stand up to multiple types of weather, or it can survive pet urine. Here are common reasons to put this type of flooring material to use.

Pets. Dogs and other animals can be tough on a natural lawn, causing bare spots that turn into a muddy mess after a rain. But with pet artificial turf in a pet area or dog run, the material will maintain its integrity, even when used regularly.

When used outdoors, the turf allows water and pet urine to run through it, creating the proper draining. The material will remain green all year around, all without the need for fertilizer and mowing.

Indoors, businesses put this flooring to use for dog agility classes or pet daycare facilities. It resembles real grass, so dogs are comfortable running and playing on it immediately. And it has excellent traction and cushioning, which is great for agility practice, preventing slips, and keeping the dog's knee and hip joints safe.

Athletic fields. For athletic facilities that offer outdoor or indoor playing fields, artificial turf delivers the best quality, no matter how often games occur on each field.

With turf, you'll avoid ruts and muddy conditions that can occur over regular use and that can potentially lead to an unsafe surface for athletes to use. With a clean and flat surface, you'll always receive a true ball roll across the field, which delivers a greater level of safety versus unpredictable bounces from a rutted grass field.

You can add lines on the faux turf field to create boundaries required to follow game rules. Artificial turf works in a stadium or in a practice area for a variety of sports, including soccer, lacrosse, football, field hockey, baseball, and softball. It even works for golf practice at a golf course, in the backyard, or at a school for the golf team.

Workout gyms. In a gym setting where athletes will be doing sled work or speed training, artificial turf is a great choice.

Weight sleds in CrossFit facilities slide perfectly over the proper turf, creating the maximum benefit from this type of workout. Because of the high level of traction this material provides, it works nicely for sprinter workouts too.

With multiple installation options, a fitness center owner can roll out turf across the entire gym or use smaller strips or interlocking tiles to create a limited coverage area.

Playgrounds. Having a beautiful green layer of turf at a playground makes it an appealing choice for parents and children.

Beyond looking great, it also has the durability and cushioning options needed at a playground to keep children safe. Versus weedy areas or playground materials like gravel or mulch, artificial grass will not cause scrapes should a child fall while running.

Because of the cushioned layer often found with playground artificial turf, it's comfortable to use for children playing in bare feet, yet it's also tough enough to stand up to kids wearing shoes.

Decks and patios. Many people love the look of green grass in a deck, patio, or other gathering area in a backyard. But the maintenance requirements to keep the grass looking perfect during all times of the year can be a major hassle.

Faux turf is a smarter choice. It stays green in all seasons, and it doesn't require maintenance, meaning you can spend more time enjoying your outdoor space.

Tradeshow flooring. Because this type of turf is available in several different color options, it has become a popular option for creating an eye-catching portable tradeshow floor. When you want your tradeshow booth to stand out from the crowd, our artificial grass does the trick. Visitors are sure to remember their visit to your booth, thanks in part to the non-traditional flooring.

Yet the turf is also durable, comfortable to stand on, and easy to install using either a roll or interlocking tiles. An easy assembly and disassembly process is a key for a tradeshow installation, as you may have a limited amount of time to set up the tradeshow booth.

Artificial turf buying guide. Even when you need to cover a large area with artificial grass, the price per square foot is competitive. With some models of turf, you need little or no infill, which keeps costs low. Considering the multiple use case options with the faux grass and the lack of ongoing maintenance required, you'll receive a good cost value when purchasing this product.

Click any of the links in our buying guide to learn more about this type of flooring. You'll find information like usage ideas, customer testimonials, informational videos, and product reviews.