What are the top fast draining artificial turf products?
By Paige Cerulli Created: June, 2018 - Modified: July, 2023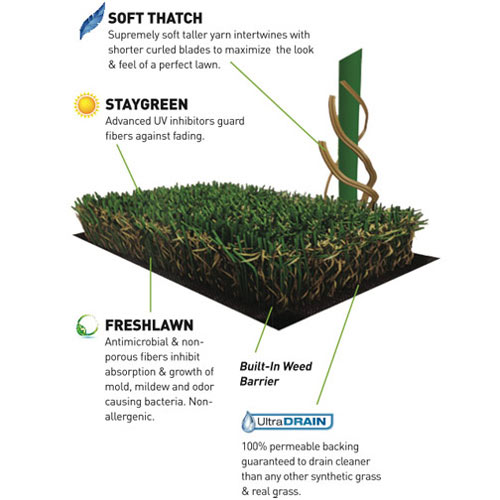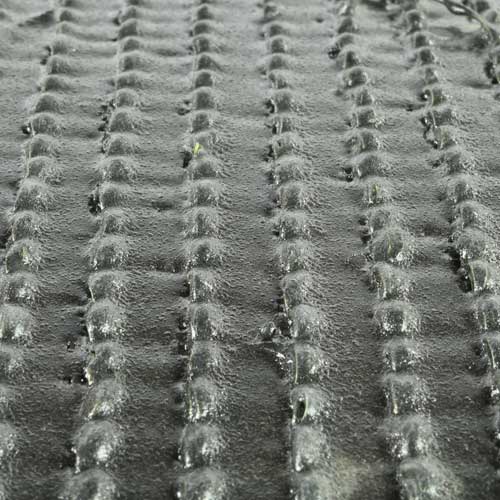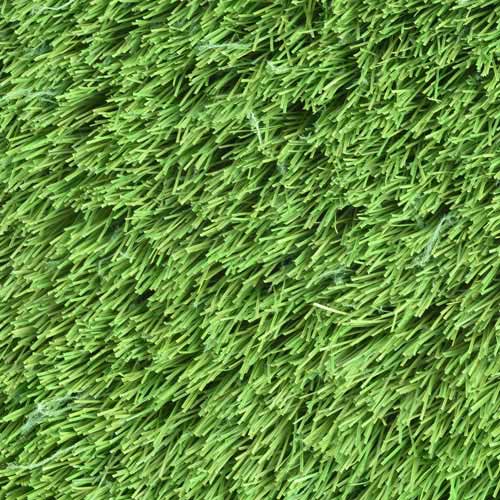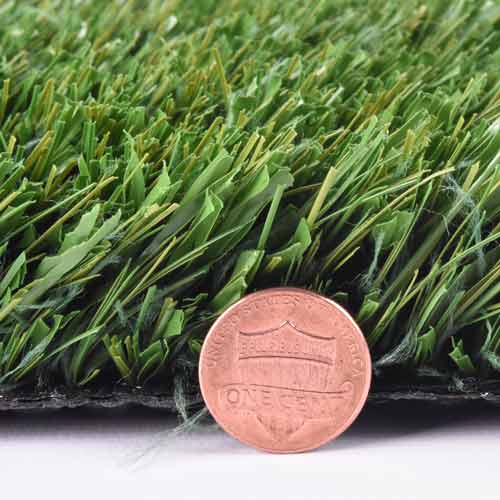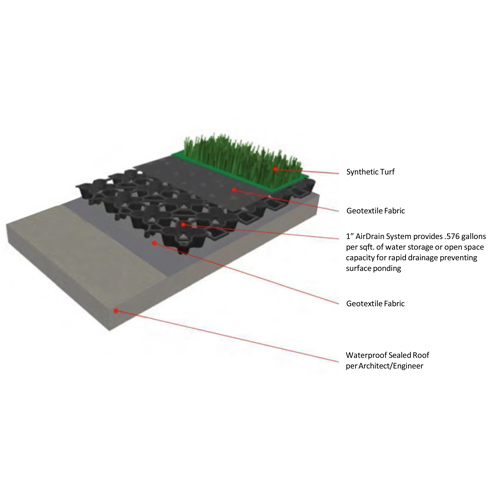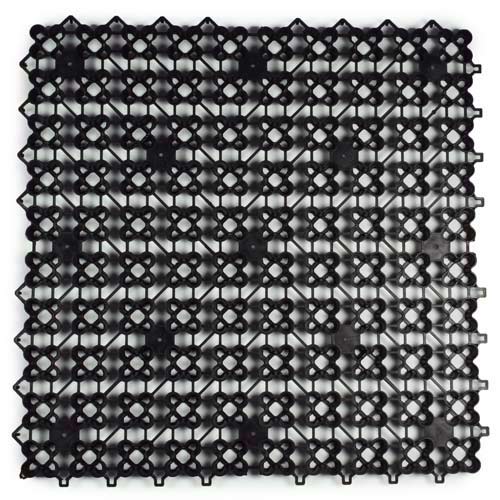 Artificial turf is a durable, low-maintenance, and beautiful option for both indoor and outdoor landscaping and flooring - it's no wonder it's so popular. But if you're considering artificial turf for an outdoor installation, then one feature that you need to think about is the product's drainage.
Any turf product intended for outdoor use should be equipped with the ability to drain water away from the surface, but you'll find that there's variation in the quality of drainage that different turf products offer. If you live in an area that sees significant rainfall, or if you're using the turf for a project - say, a putting green - where you want to be able to walk on the surface soon after a rain, then you'll need a quick draining artificial grass.
What You Should Know About Artificial Turf Drainage
How well your artificial turf drains will depend on a few different factors:
The Turf - Fast draining artificial turf is turf that has been specifically designed for outdoor use. The turf's backing is what helps to promote drainage - a backing that is non-permeable won't allow the turf to drain at all, but permeable artificial turf with a specialty backing can quickly drain water away from the turf's surface.
The Base - Water will need somewhere to go after it's drained through the turf. If you've installed the turf over a surface like concrete, then even though the turf will drain water away, that water will start to collect without a proper drainage system in the concrete because it's unable to drain through the concrete.
You'll want to consider drainage options when you plan out the installation of your rapidly draining turf. Your area may require drains, grading, or sloping in order to allow for maximized artificial turf drainage. In some cases, you may need to add in drainage options to direct the water away after it's drained through the turf.
Reasons Why Artificial Turf Drainage Matters
It's easy to understand why artificial turf drainage matters when you've already installed turf that doesn't offer adequate drainage. Without enough drainage, you'll find that standing water starts to develop on your turf, then remains there even once the rain has stopped. Walking on the turf after a rain makes for a soppy experience, and you can't use the surface until the water has been drained away. This is a particular issue for putting greens, sports fields, and other areas that see regular use.
When water isn't promptly drained away, it's left to sit on the turf. This creates a safety issue, since it can lead to bacteria buildup. Standing water can also create odors in your artificial turf.
Standing water proof turf, on the other hand, eliminates these issues. In some cases, fast draining artificial turf can actually drain away water faster than genuine turf can. Your surface remains attractive, safe, and useable, and there's little to no downtime after a heavy rain.
Quick Draining Artificial Grass Options
At Greatmats, we've carefully selected a number of artificial turf products that are designed to rapidly drain away water for a great outdoor performance. Here are a few options to consider.
Artificial Grass Turf Ultimate Natural
If you're looking for quick draining artificial grass, then you need to consider the
Artificial Grass Turf Ultimate Natural
. This artificial grass has a 100% permeable backing that is guaranteed to drain water away at an impressive rate of over 250 inches per hour. That's a drainage rate that's 10 times faster than natural grass, and this turf outperforms any other artificial turf.
There are other benefits to choosing this turf, too. This artificial turf offers a realistic look and feel, with a 1.5-inch pile height for a more natural appearance. The blades themselves contain a blend of two colors, and the thatch is made up of two colors, all which contribute to the realistic appearance.
This turf is designed to be durable, and has a high tear resistance, so it can be used for playground and pet areas. Its advanced UV inhibitors protect it from fading, and the stain resistant fibers ensure that the turf continues to look great.
Artificial Grass Turf UltimatePet
For outdoor pet areas, dog kennels, and dog runs, consider our
Artificial Grass Turf UltimatePet
. This high-performance turf is designed with drainage in mind, and like the previous mentioned turfs, it can drain more than 250 inches of water away in a single hour. Its 100% permeable backing outperforms other pet turf options on the market, ensuring your pets' feet stay as dry as possible after a heavy rain. There's no water buildup or standing water to worry about pets getting into, and pets won't track mud inside when they come in from playing.
This turf is designed to be strong, and its tear-resistant design means it can withstand dog claws and heavy traffic. It to is backed by an 8-year manufacturer's warranty, and is designed to perform in all weather, including cold climates and significant rainfall.
Best Base for Drainage
Artificial turf can only drain as fast as the base will allow. For the best drainage base, choose the
Roof Open Drainage Tile
. This interlocking drainage tile is 1 inch thick with a 92 percent air void. It has the best vertical and lateral drainage rate in the industry.
Use in sports fields, golf courses, putting greens, rooftop decks, and dog areas. This drainage tile will provide the best base for drainage so you can get back on the turf after a rain.
Choosing Your Artificial Turf
The three choices above are excellent options if you're looking for a turf that can drain away significant amounts of water. If you still have questions about which product is right for you, please contact our customer service team. We would be happy to help you choose the fast draining artificial turf that's just right for your project.