Is Outdoor Turf Good For Gyms?
By Lisa Hobbie Created: November, 2022 - Modified: September, 2023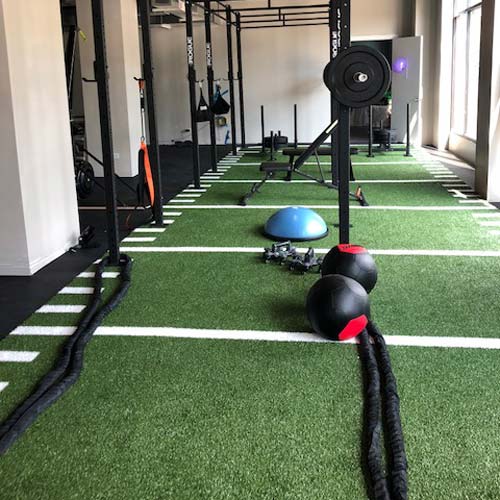 What makes outdoor turf great for gyms, is it offers impact absorption, traction, and other safety features.
Outdoor turf that is suitable for gyms will provide the optimal training space for everything from soccer and field hockey to sled drills and CrossFit. Synthetic grass reduces joint strain during intense workouts like HIIT and plyometrics, and it offers a unique gym experience unmatched by other flooring solutions.
Greatmats offers a number of artificial grass turf carpet options, with the following products representing three of the popular outdoor turf solutions that can also be used indoors:
Outdoor Turf Options For Gyms
These outstanding products are among the best outdoor gym turf products that are also suitable for indoor use. They are easy to install, durable, versatile, and affordable. They each offer their own set of features and benefits that make them popular among athletes and recreational gym goers, alike.
Greatmats Gym Turf Pro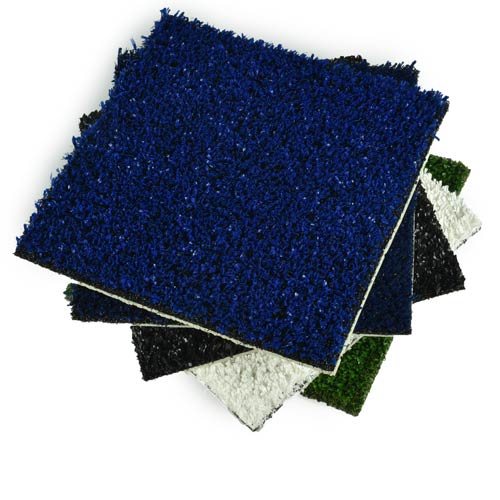 Greatmats Gym Turf Pro is a product that can be used in indoor or outdoor settings to transform a gym or other space into a sports field in no time. It's great for sports applications and a variety of fitness activities.
This turf product is most commonly used for agility, sled, and sports performance applications. Users can bend, stretch, and lay on this turf with comfort and ease. It has a 5mm foam backing that delivers a layer of protection for its users. It's affordable, very easy to install and uninstall, and it's virtually maintenance free.
The turf is made of polyethylene and is UV stabilized. It has a 7/8 inch pile height and it's 100 percent recyclable. It's available in black, green, two shades of blue, and white, and it carries an 8 year warranty. It it priced at roughly $65 per linear foot. To clean it, just occasionally flush it with water as needed.
V Max Artificial Grass Turf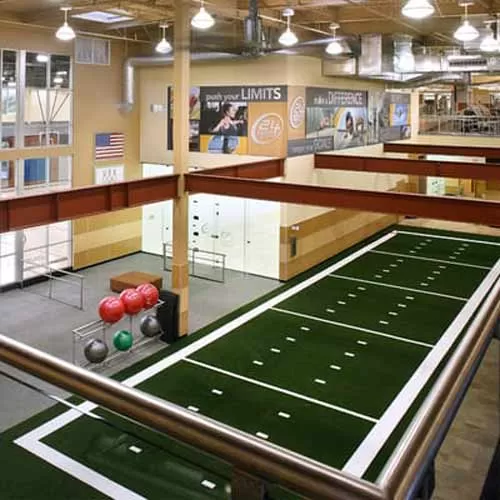 V Max Artificial Grass Turf is a very popular gym turf flooring option that's suitable for indoor or outdoor use. It's perfect for sled work, indoor field sports, cross training, and more.
This high performing turf is a maintenance free product that offers extreme durability and value that are essentially unmatched by any other turf. It reacts naturally and delivers a realistic feel with a blend of nylon and polyethylene. It looks and feels like a natural grass rug with its ¾ inch pile height and 5 mm foam backing. It delivers improved safety and consistent performance over time and use.
Greatmats Value Gym Turf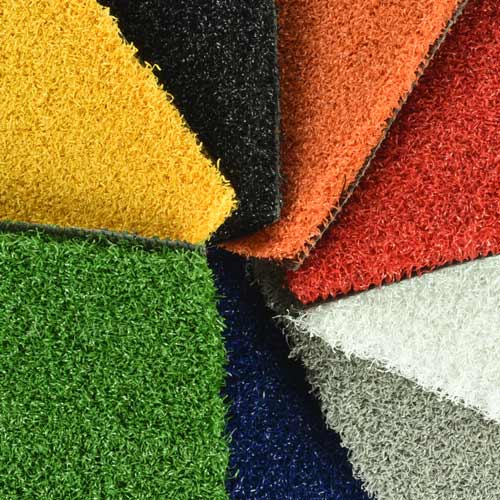 This turf is priced at about $2.50 per square foot, and it carries an 8 year limited warranty. Greatmats Value Gym Turf is a vibrantly colored turf product that also works for many different applications, including most agility and indoor sport activities.
This virtually maintenance free turf is frequently used to transform any space into a sports field in little to no time. It's a product that's made in the USA, and it's super simple to install and uninstall. It's made of polyethylene, and is UV stabilized. It features a ¾ inch pile height, and is 100 percent recyclable. It comes with an 8 year warranty.
This turf option is available in black, blue, green, red, yellow, and white, so it allows you the ability to be creative with your gym space. It's priced at roughly $37 per linear foot.
For The Best Outdoor Turf for Gym Settings
The turf products featured are among the best and easiest to install for indoor applications. The turf products work well when used in an entire gym space, or, they offer an attractive, high-performing transition between standard gym flooring and field alternative flooring. They work well for activities that require wearing shoes or while working out with bare feet. They are also very easy to maintain.
There are additional indoor gym turf options from which to choose, including dog agility turf and indoor/outdoor turf mats. No matter how large or small your project and budget are, there is a product or group of products that would work for you.
If you want more information, have questions about any of these products, or need help with ordering, just reach out to our amazing staff. They are available to provide you with anything you need to discover the perfect turf for your indoor gym space.