Perfect Putt Artificial Grass Turf Roll 3/8 Inch x 15 Ft. Wide Per SF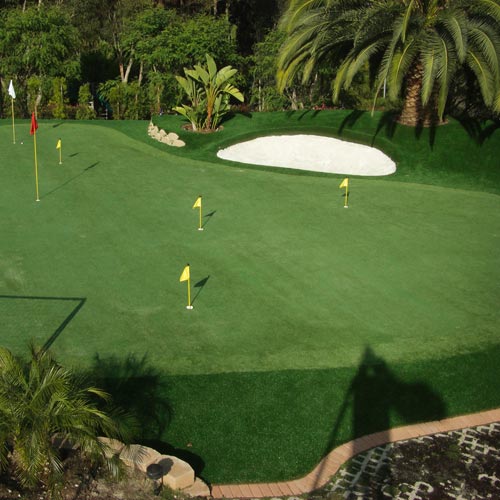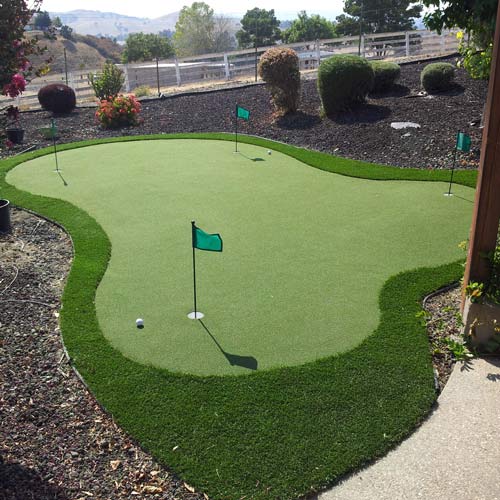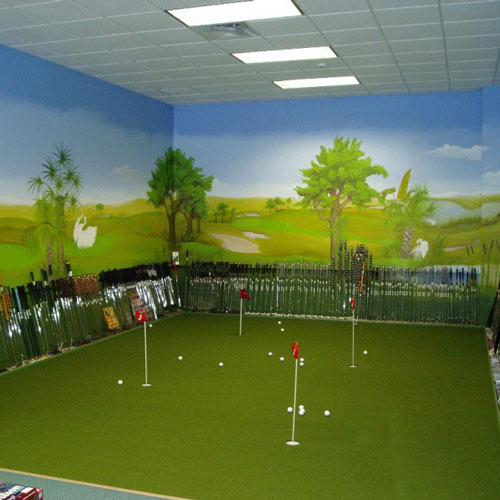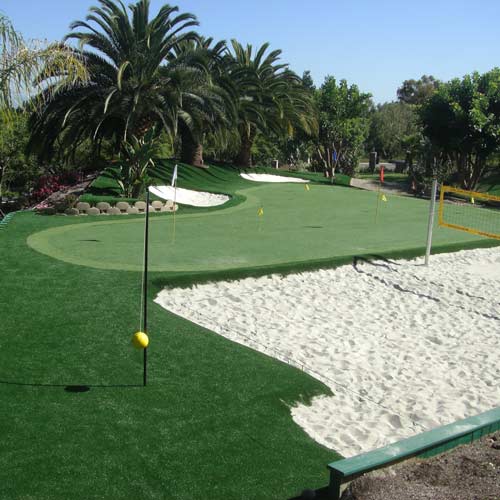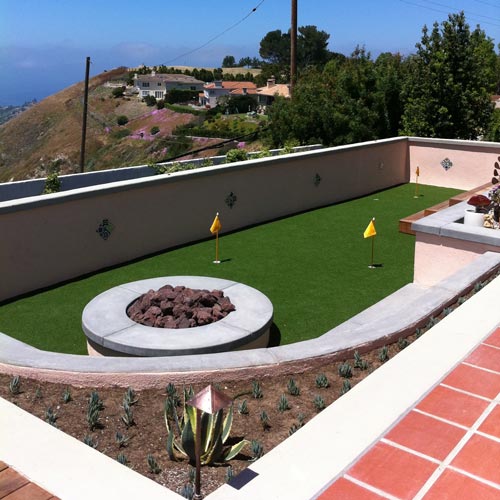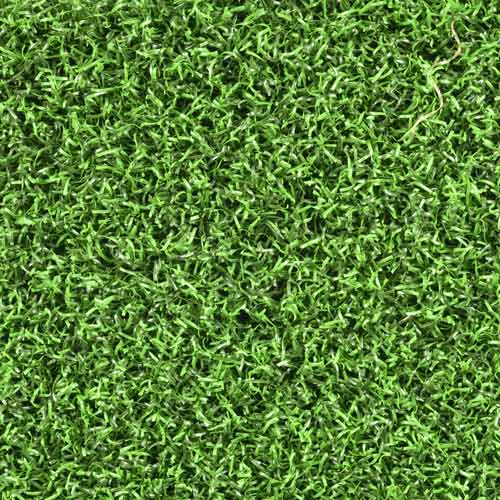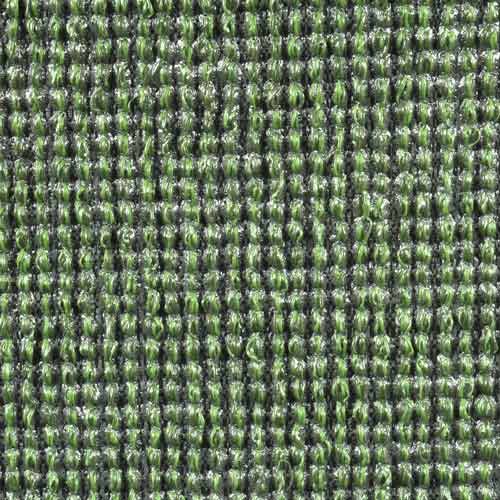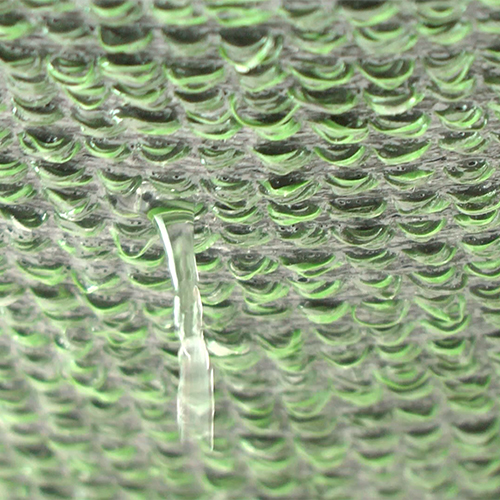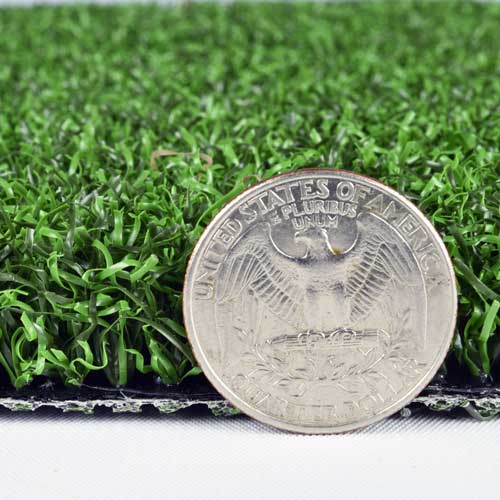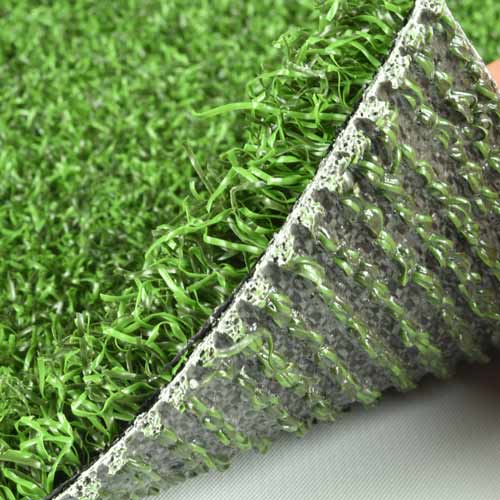 High performance quality
Reacts naturally
Improved durability and safety
Ships Out: Estimate 7-10 Working Days
Roll Calculator
Note: Material Width for this Product is 15' wide
Rolls are cut to 15 ft minimum
Option 1

Option 2

Custom Roll Length
VIDEOS
Perfect Putt Artificial Turf Features and Benefits Video
TOP FEATURES
High performance quality
Reacts naturally
Improved durability and safety
Virtually maintenance free
Clean and can be cleaned easily
Consistent performance over time and use
For outdoor or indoor installation
Use Types
Golf and Putting Greens.
NOTE: This item is a custom order and is not returnable.
Synthetic Putting Green Grass, Faux Grass Roll for Golf, Golf Turf
When it comes to the game of golf, having a great short game separates the great players from the merely good players. And although you can fix a few things with your short game with new equipment, the best way to become better around the greens is through practice. When you're ready to install your own putting green and chipping area at home or at a business, the GrassTex Perfect Putt Artificial Grass Turf Roll 3/8 Inch x 15 Ft. Wide Per SF. roll will give you a high level of durability and quality in a synthetic putting green grass product. This artificial grass for putting resembles natural golf grass, meaning it'll look great no matter where you place it, all without the need for constant maintenance like you have with a grass green.
Use this sports turf for both golf and rugby.

Any Shape and Size

One of the best things about the artificial golf grass is that you can cut it to fit any area you desire. This means you can create a realistic looking golf green with curves around the edges of the surface.
This faux grass roll for golf product ships in 15-foot widths, while a single roll measures 100 feet in length. You can order the product in smaller lengths by the linear foot. Please contact our customer service department to learn more about your options for ordering specific lengths of the golf turf.
Some customers even choose to install one of our other artificial golf grass products around the artificial grass for putting, creating a fringe area around the green for an even more realistic look. Additionally, you can use the longer yarn artificial grass product to work on your game by chipping onto the green.
We have any kind of artificial golf grass you could need, so give customer service a call to discuss your options for creating the perfect golf practice environment at your home or business.
Use Case Options
With our indoor/outdoor putting green turf, you can install it anywhere and receive a high level of performance. Our customers have developed plenty of different ways to make use of this Perfect Putt Artificial Grass Turf Roll 15 Ft Wide Per SF product to help with improving their golf game.
Homeowners: If you have some space at your property, you can work on your golf game any time you want by constructing a man made golf green at home. Installation and maintenance are easy enough with this product that you'll be able to perform the work on your own, or you can hire an installer for a larger area. Best of all, your golfing practice area will look lush and green all year long, while only requiring a minimal amount of maintenance on your part.
Hotel: Give your hotel guests a golf recreational area that looks professionally done without the need for constant maintenance. Properly mowing and caring for a grass golf green is difficult, and it may be beyond the skill set of your maintenance crew. But once our indoor/outdoor putting green turf is installed, it doesn't require extra maintenance, other than blowing debris off the surface with a leaf blower. Some hotels may even use the material to create an indoor putt-putt course as part of an arcade style area for guests.
Recreational Area: You could use our artificial grass for putting as a recreational area for employees at work or for golf team practice at school, creating an realistic surface that is convenient to use. Employees will love this perk that allows them to improve their golf game over the lunch hour.
Driving Range: No matter what type of driving range you run, our indoor/outdoor putting green turf can improve the level of service you can give to your customers. For an outdoor range, you can have a putting and chipping area that golfers can use year around, as you can remove snow from the surface without damaging the material. For an indoor range, you can use our artificial grass for putting to create a realistic green, as it doesn't need sunlight or watering. Some driving ranges even install sand traps near the artificial golf grass, providing an additional means of practice.
Golf Equipment Stores: If you'd like to give customers the ability to test putters at your store, you can use the indoor/outdoor putting green turf to create a testing area inside or outside your store.
Tough Materials
Our artificial grass for putting is going to give you a great value, as it will last a long time and look great. You can trust the materials used in this Made in the USA product, and the turf carries a 8 year limited manufacturer warranty.
The yarns used to create the individual blades of artificial golf grass consist of polypropylene plastic, which will stand up to all kinds of use cases related to golf. The backing has a SilverBack polyurethane coating that ensures a longer lifespan and maintains the realistic look you want from this type of product.
As the depth of the yarns is only 3/8 of an inch, this product will yield a true roll when putting, much more like a tightly cut grass golf green than some artificial turf products with a longer pile height.
Additionally, we use a multicolored yarn in the Perfect Putt Artificial Grass Turf Roll 15 Ft Wide Per LF product to provide an authentic look that cheaper artificial turf options cannot duplicate.
Creating a True Feel
If you choose to install this indoor/outdoor putting green turf with a sand infill, the turf is designed to hold short approach shots while providing a true roll for putting and chipping.
With the right infill and base materials, you can even create a sloped green to help with your putting practice on this artificial golf grass. Some people choose to install the material themselves, while others will hire an installer, but you have a lot of options for making this product look and react exactly how you want for your practice needs.
You will want to make sure the base is properly graded to allow for drainage. Our indoor/outdoor putting green turf can take water and rainfall, allowing the moisture to drain through the turf.
For an outdoor installation, you'll need to remove the existing plant material and a few inches of the soil before placing a compacted base material that allows for proper drainage. After laying out the artificial grass for putting in the shape and location that you want, you'll spread an infill sand over the top and work it through the fibers on the surface of the turf to create the proper infill. You should be able to carve out golf holes in the base material and infill sand.
To attach the artificial golf grass to the ground, you can either bury pressure treated wood along the edges of the planned installation and then staple the indoor/outdoor putting green turf to the wood. Or you can use long landscape staples to attach the turf to the base material to keep it from moving.
Some people will choose to install the artificial grass for putting over a cement base instead, especially for an indoor installation. You can glue this turf to the cement for a permanent installation that will work great for most people. To create realistic golf holes in the cement, you will have to drill out areas. Some people choose to use a plywood base over the cement and then drill shallow holes in the plywood to create the golf holes.
Easy Maintenance
Because we've used such tough materials in the artificial golf grass roll, you can feel comfortable that this product will give you years of good performance, as long as you care for it properly.
You may notice dust accumulating on the artificial green from time to time. Most of the time, rainfall will provide the cleaning necessary to remove any dust. If you're in a particularly dry time, you can rinse the top of the turf with water from a garden hose. For an indoor installation, you can use a leaf blower to clean debris from the surface of the material, or it can be vacuumed. If you have the proper drainage indoors, you also can rinse the turf indoors.
Keep heated materials away from the indoor/outdoor putting green turf, as things like discarded cigarettes or fireworks could cause the fibers in the turf to melt, creating a difficult to repair source of damage. We also do not recommend allowing furniture with sharp or narrow legs to be used on this type of material, as the legs could puncture the backing.
When you're ready to order the Perfect Putt Artificial Grass Turf Roll 15 Ft Wide Per LF material, just contact our helpful customer service team. You can order this product in precise lengths or you can order the full 100-foot roll. If you order a full roll, the customer must be able to unload the roll off of the truck with a forklift on site or a loading dock, as hand unloading is not an option with this heavy product.
Perfect Putt Roll comes in 15 foot widths and is sold by the square foot.
Standard roll size - 15 x 100 ft.
Primary/Stalk Yarn Polymer: Polypropylene
Primary Backing: Dual layered woven polypropylene
Coating Type: SilverBack Polyurethane
Pile Height: 9/16 inch
Total weight: 57 ounces per square yard
Infill recommended: 2.5-3 lbs. of silica sand with 1/2 to 1 lb. of top dressing
Freight delivery only, customer must be able to unload the roll off of the truck with a forklift on site or a loading dock.
Hand unloading is not an option.
Recommended adhesive is Ultrabond Turf PU 2K 2 Gal. 180 SF.
Maintenance
Occasionally flush with water if needed
Shipping
Ships via freight delivery
This Product Ships Freight Only.
Please review our shipping disclaimer.
ANSWERS
Product Questions:
Q: In order to put this on a deck, and make it waterproof, would I just put some thick grade visqueen underneath it?
A: Perhaps some thick plastic sheeting would work well.
Q: Would this product be suitable to chip on to for short game practice?
SPECIFICATIONS
| | |
| --- | --- |
| SKU# | PL-77-SB-15 |
| In Stock | Yes |
| Product Type | Roll |
| Material Type | Polypropylene Plastic |
| Product Edging | Straight |
| Thickness | 3/8 inch |
| Width | 15.00 feet |
| Length | 1.00 feet |
| SF per Item | 1.00 |
| Weight | 0.40 lbs |
| Packaging | Bags |
| Number of Pieces per Package Type | 1 |
| Non Absorbent | Yes |
| Special Adhesives | Yes |
| Interlock Loss | 0.00 feet |
| Interlocking Connections | No |
| Made In | USA |
| Surface Finish | Artificial grass |
| Surface Design | Color blend |
| Installation Method | Glue down; Seam tape |
| UV Treated | Yes |
| Reversible | No |
| Border Strips Included | No |
| Manufacturer Warranty | 8 year limited manufacturer |
HOW TO'S
RELATED PRODUCTS
RELATED BLOGS