What Is the Best Putting Green Turf?
By Greatmats Staff Created: February, 2021 - Modified: July, 2023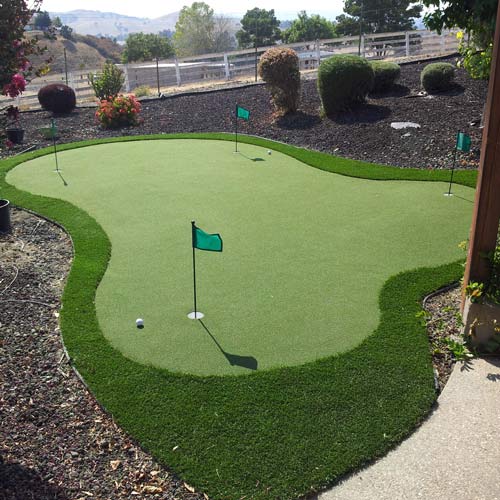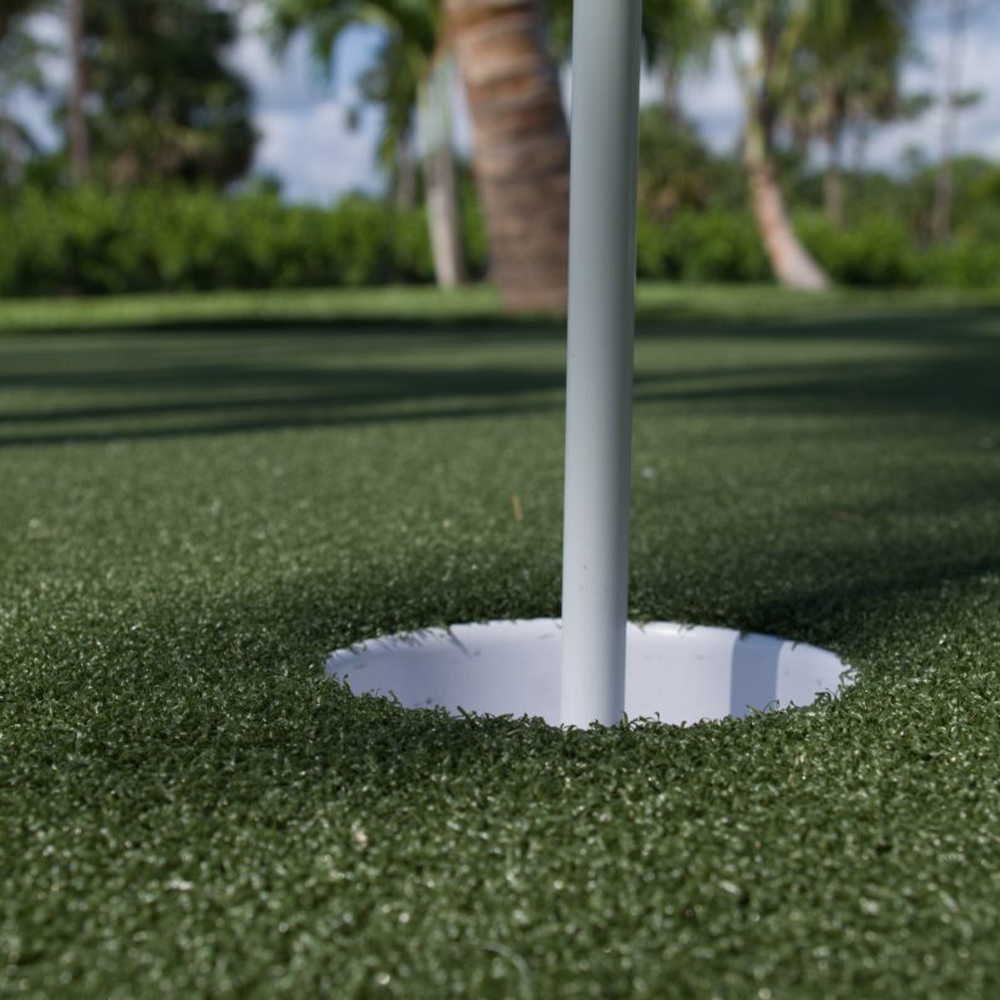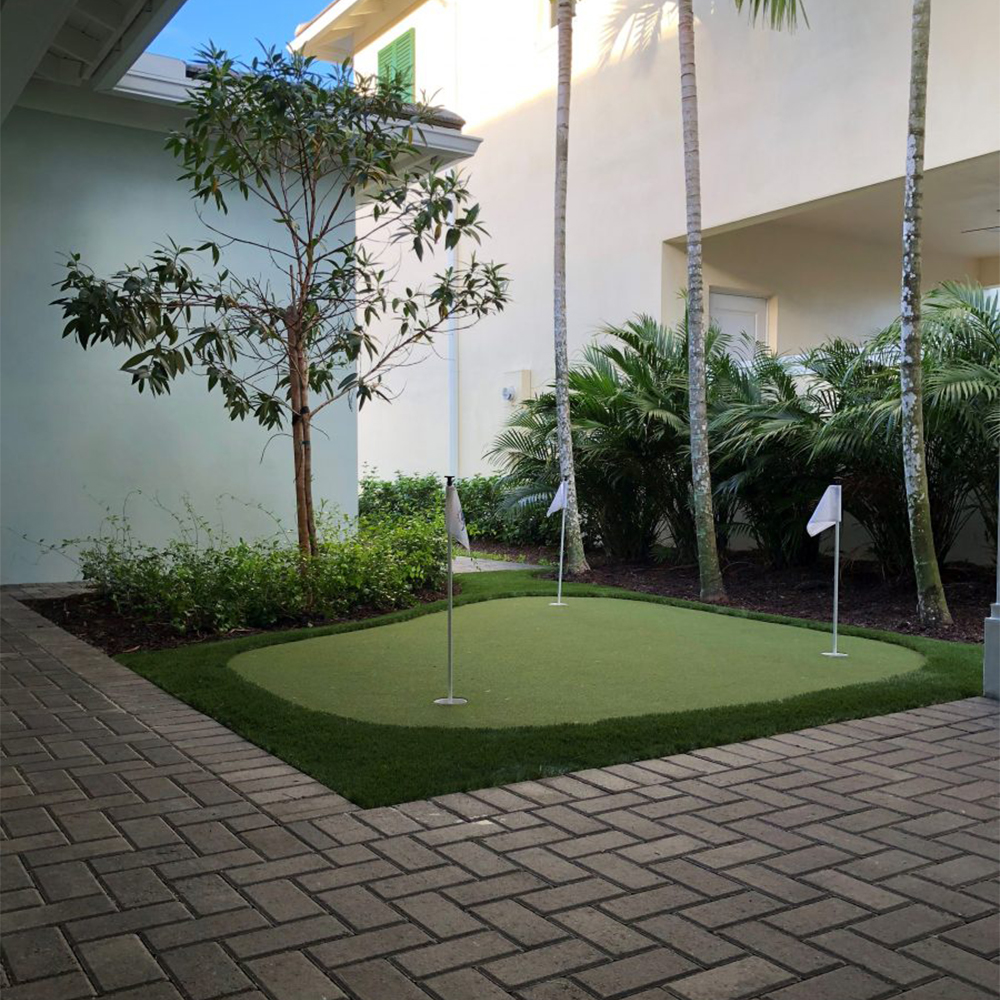 Finding the best green turf for putting involves installing a product that's easy to maintain and delivers a true ball roll.
Some people use artificial putting green turf for working on both putting and other aspects of the golfer's short game.
It's also important to determine whether the practice time will require an indoor or outdoor install, matching the material in use with whether it needs to stand up to sunlight and rain or whether the installation will occur indoors.
Best Putting Green Turf for Indoors
Building a putting practice area indoors is easy, as several types of putting green turfs work nicely for indoor use.
Additionally, the synthetic turf needs to have a short pile height that allows the golf ball to roll easily along the surface. If the pile height is too tall, the golfer will need to use too much force to putt the ball, creating bad habits.
For those who also want to practice chipping, a taller pile height works well for the half swing required, as the taller blades of faux grass allow the club head to slide under the ball.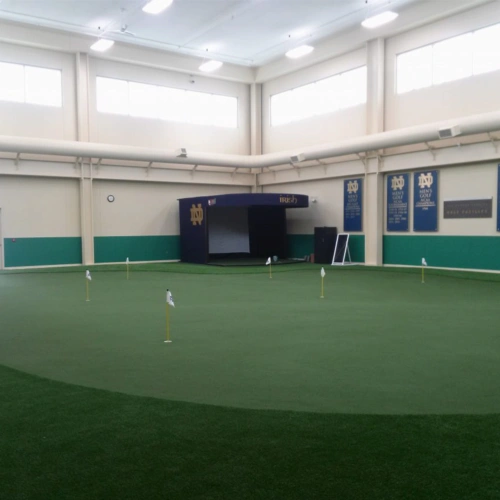 True Turf Artificial Turf
is the best-performing putting green for indoor use. True Turf is used in commercial properties and university practice facilities.
With 1.5 lbs of infill added per square foot, this putting green turf can has a Stimp Speed of 10 to 12 depending on infill amounts.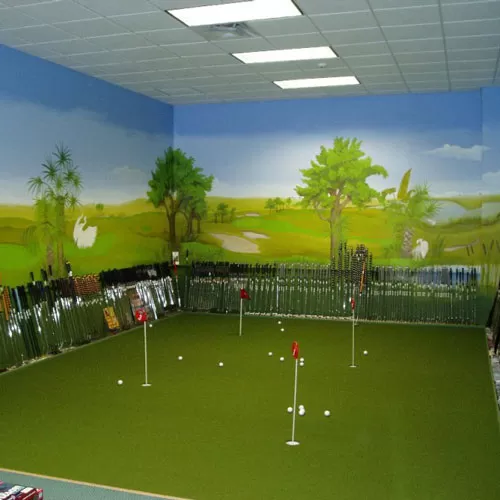 For an excellent option for golf simulators and golf shops, choose the
One Putt Artificial Turf Roll
.
This turf has a Stimp Speed of 11 and features a 5mm foam backing which is comfortable to walk on.
Best Putting Green Turf for Outdoors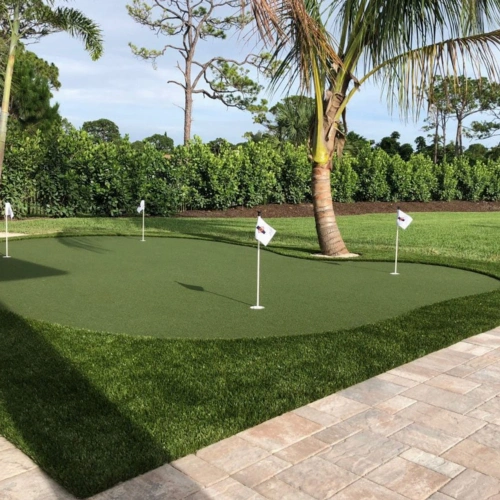 To build a larger space for a putting green outdoors, a roll of artificial turf is the most cost effective option.
Money Putt Artificial Turf
is a versatile putting green option. This turf features a 3/8-inch pile height and doesn't particularly need infill. But you could add as much as 1/2 pound of infill per square foot.
Money Putt Turf is the fastest putting green we offer with a Stimp Speed of 12 to 13.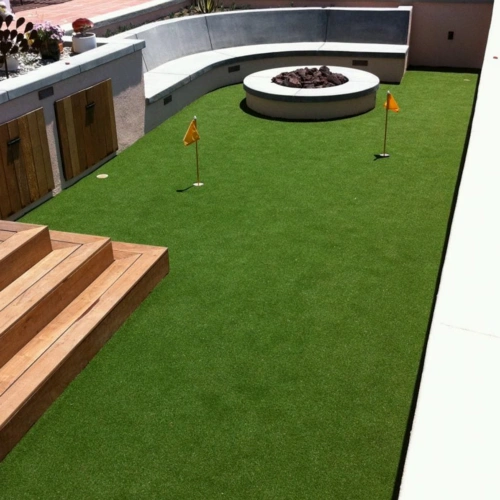 Perfect Putt Artificial Grass
is a budget-friendly option for outdoor putting greens. This turf is an excellent choice for commercial applications such as apartment buildings and entertainment venues.
It features a Stimp Speed of 9 - 11 depending on the amount of infill use.
Greatmats also has other turf options for tee lines, chipping turf, and fringe areas. For help choosing the right product, call one of our representatives.