What Is the Best Putting Green Turf Mat?
By Kyle Schurman Created: February, 2021 - Modified: September, 2022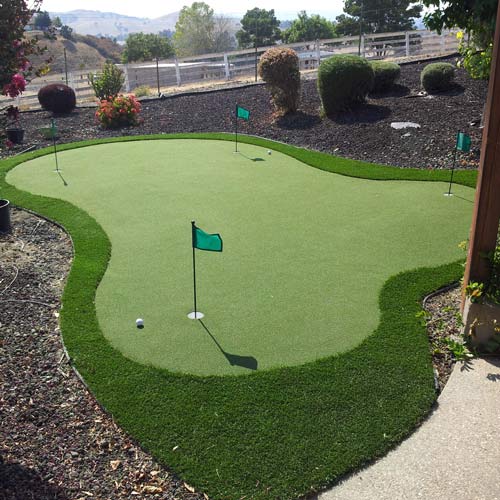 Finding the best green turf for putting involves installing a product that's easy to maintain, delivers a true ball roll, and that has the right size to match the area available for golf practice at the house.
Some people use artificial putting green turf grass for working on both putting and on other aspects of the golfer's short game. Some of the best faux green turf options for practicing golf at home include:
Golf Practice Mat Commercial Standard 1 5/8 Inch

Golf Practice Mat Commercial Heavy Duty 1 5/8 Inch

Golf Practice Mat Residential Economical 3/4

It's also important to determine whether the practice time will require an indoor or outdoor install, matching the material in use with whether it needs to stand up to sunlight and rain or whether the installation will occur in a protected space inside the home.
Can You Build a Green for Putting Indoors?
Building a putting practice area indoors is easy, as several types of putting green turfs work nicely for indoor use. For indoor use, the green turf should have a manageable length, so it will fit easily inside a room. As a general rule, about 5 feet in length is the most desirable option.
Additionally, the synthetic turf needs to have a short pile height that allows the golf ball to roll easily along the surface. If the pile height is too tall, the golfer will need to use too much force to putt the ball, creating bad habits.
For those who also want to practice chipping, a taller pile height works well for the half swing required, as the taller blades of faux grass allow the club head to slide under the ball.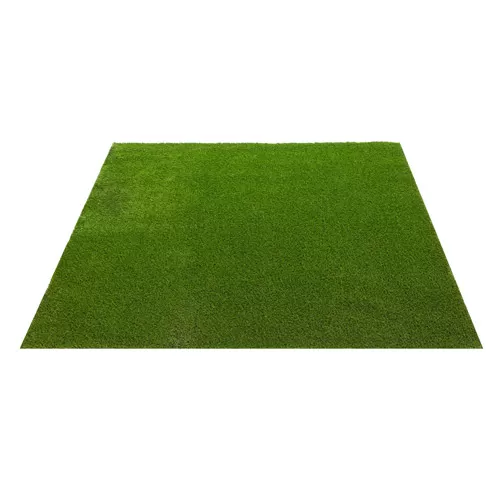 The Golf Practice Mat Commercial Standard 1-5/8 Inch model ships in two different sizes to match the space that's available for practice -
4x5 feet
and
5x5 feet
.
Both of these models measure 1-5/8 inches in thickness (combining the backing and the faux turf) and will work over any firm surface. It's comfortable enough to use with shoes or barefoot and the environmentally engineered backing is 100 percent recyclable.
Set up this putting green in a spare bedroom or office, or roll it up and carry it along to practice anywhere. This synthetic turf is a 100% environmentally friendly product and is made in the United States.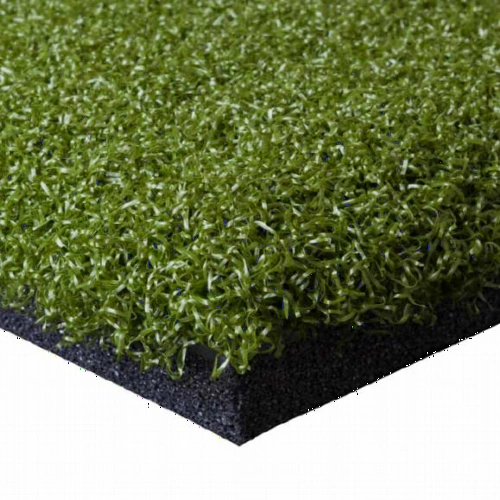 or a slightly thicker option, look toward the Heavy Duty Golf Practice Mat. The foam backing and artificial turf together measure 1 5/8 inch in thickness. This mat covers 3x5, 4x5 or 5x5 foot areas.
Each mat consists of environmentally friendly materials. This is a Made-in-the-USA mat.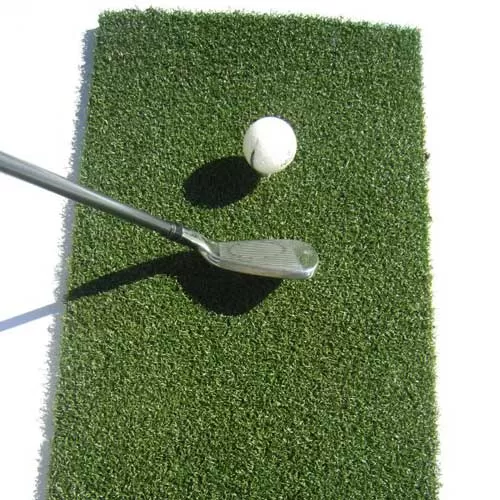 One of the most cost effective options in a precut putting green mat is the Golf Practice Mat Residential Economical in a 3/4 inch thickness, which also comes in 3x5, 4x5 and 5x5 foot sizes.
This mat has a 5 mm foam backing attached to the fake turf, resulting in 3/4 inch of total thickness. It's a natural looking type of turf that delivers the true ball roll golfers want when practicing. Each Made-in-America mat consists of 100% environmentally-friendly materials.
What Is a Cost Effective Roll of Green Turf for an Outdoor Putting Green?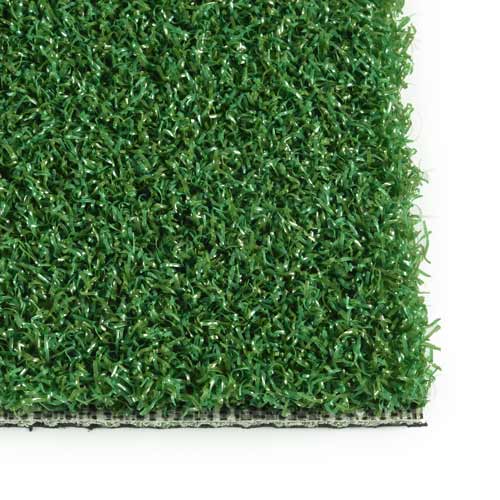 To build a larger space for a putting green outdoors, a roll of artificial turf is the most cost effective option. With the 15-foot wide
Greatmats Golf Turf Pro Roll
, customers can order the precise length of coverage they want, so they don't end up wasting material.
This roll of faux grass has UV stabilization built into it, ensuring that it will stand up to all kinds of weather. It also will work for indoor use when the customer wants to cover a huge space. It has a lower cost per square foot then some other putting green options, but installers will have to cut their own putting holes.
With a 1/2 inch pile height, this roll of putting green grass works for both putting and chipping practice. Manufacturing for this product occurs in the United States, so customers can trust the quality of the product and the materials.