How to Buy Artificial Grass
By Julia Nass Created: March, 2018 - Modified: October, 2019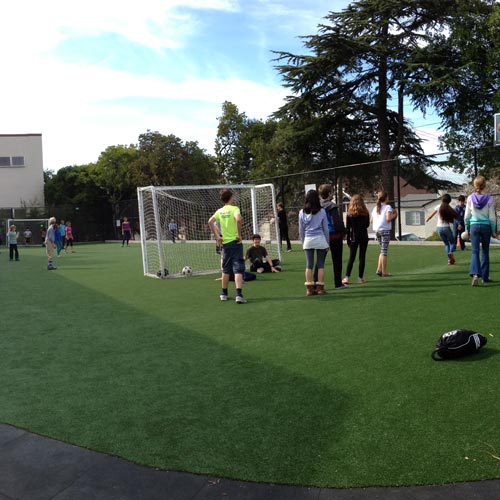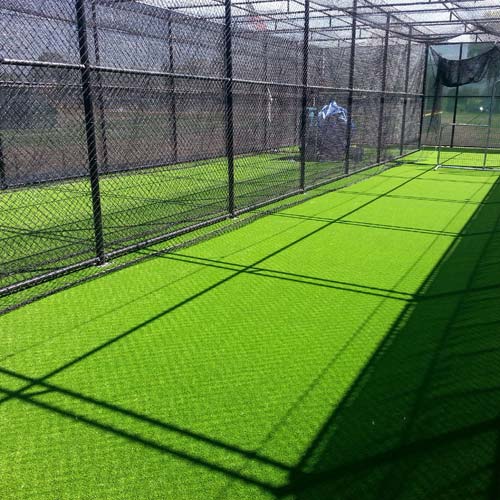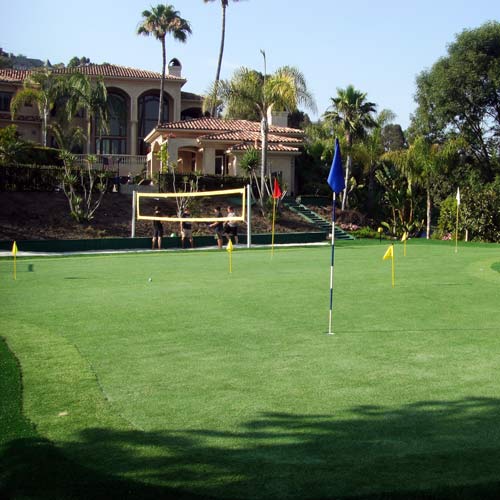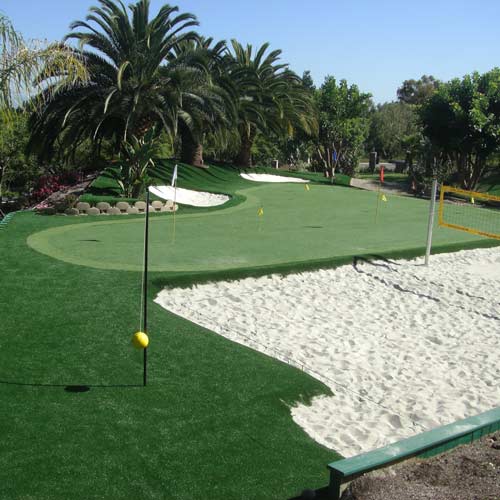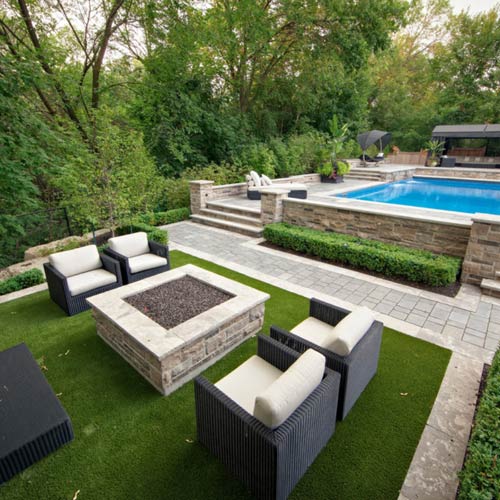 Are you wondering if buying artificial grass is the right move for you? Start by considering the benefits, particularly in comparison to buying real grass.
Skip the Hassle
Artificial grass requires very little effort. With no long term maintenance to worry about, you will save time, water and money. Buying artificial grass is a simple one-time investment that will last you for years and years. Caring for real grass is a draining, never ending process, whereas installing artificial turf is quick and easy as can be. Plus, you will never, ever have to mow.
Bring the Grass Aesthetic Anywhere
Purchasing artificial grass gives customers the opportunity to bring the look and feel of natural grass to any location. Whether the climate prevents real grass from growing or the space is indoors, artificial grass can go anywhere that real grass cannot. Plus, you will never feel frustrated by dead or brown grass. Artificial grass stays green and thick year round.
Instant Satisfaction
With a purchase of artificial grass, you get instant results. There is no waiting for grass to grow, and you can start using it right away. The instant satisfaction continues even after installation. Unlike with real grass, you don't have to wait for artificial grass to dry after it rains. Artificial grass has awesome drainage, so sports games can go on even in weather.
Common Uses for Artificial Grass
Buying artificial grass is a fantastic way to bring a natural look and feel to any space, both indoors and outdoors. Artificial turf comes in both modular tiles and rolls. Either way, they are extremely easy to handle and install. Some of the most popular uses and locations for artificial grass include:
- Decks
- Patios
- Terraces
- Balconies
- Pool surrounds
- Miniature golf courses
- Outdoor spaces for pets
- Sports venues, both indoors and outdoors
- Play areas
- Dog agility facilities
- Pet exercise and play areas, both indoors and outdoors
If planning for an artificial grass surface seems enticing, then it is time to start narrowing down the options. Luckily, Greatmats makes buying artificial grass a simple project. The company prides itself on more than its incredible products - it takes pride in its customer service and support. With Greatmats, customer support comes in many forms, from an extensive online Knowledge Base to on-call representatives ready to answer any and all questions.
Greatmats Flooring Experts
Leave it to the Greatmats' customer service team to guide you to the perfect product. Representatives are available via online chat, email and telephone. They may ask you different questions to get a better sense of the perfect product for you. Before you begin your search, it is helpful to familiarize yourself with the answers to the following questions. The answers to these questions will help you recognize the right product when you come across it.
- What kind of activities will take place on the turf? How will it be used?
- Will the artificial grass go indoors or outdoors?
- What is the size of the area you wish to install the grass?
- What kind of surface will turf be installed on? Is it flat and compact, or uneven and soft?
- What level of usage do you expect?
- Do you have other people to help you install artificial grass, or will you do it by yourself?
Greatmats Knowledge Base
If you are interested in some extra information about purchasing artificial grass, you can do so by taking a little bit of time to investigate
Greatmats' Knowledge Base
. There you will find a plethora of interesting blogs and videos that detail different artificial grass products. You can also find articles about real experiences people have had in buying artificial grass. For example, you can read about a long-time trainer who, after searching for the perfect flooring for his training studio, found just the right artificial turf at Greatmats.
Order a Free Sample
Yet another awesome perk of purchasing artificial grass with Greatmats is that they will send you a free sample. That way, you can get the true sense of what artificial turf looks and feels like. You can also compare different products to get a feel for what would be best.
Get the Right Price
Greatmats guarantees the most bang for your buck with a price-match guarantee. If you find the same product at a more competitive price elsewhere, let Greatmats know, and they will do whatever they can to make sure you are getting the best possible price. Further, Greatmats is happy to offer bulk discounts. Simply get in touch to request a quote.
Overall, Greatmats shaped their business by the Golden Rule: treat others how you want to be treated. That means that they make buying artificial grass as easy, stress-free and affordable as possible.