V Max Artificial Grass Turf 3/4 Inch x 15 Ft. Wide 5mm Pad Per SF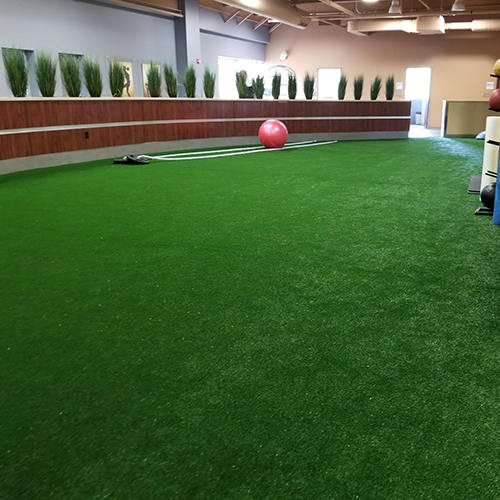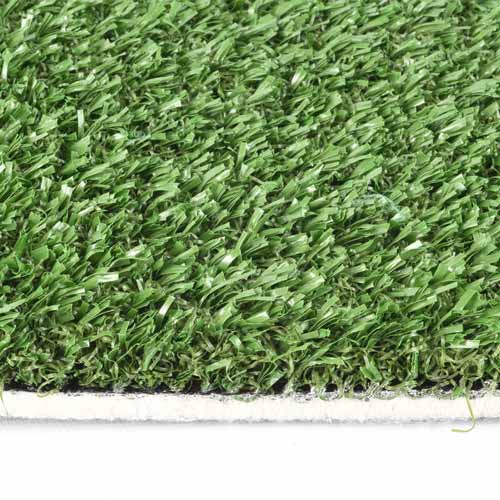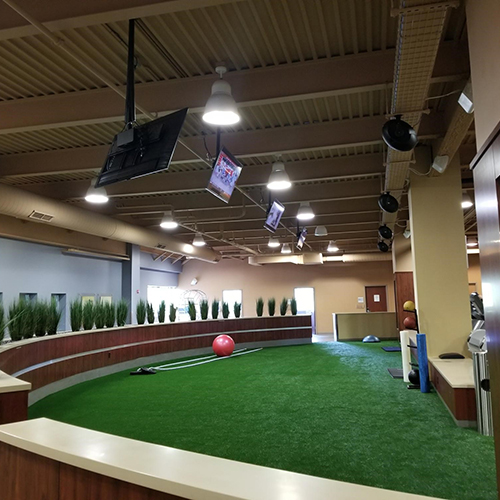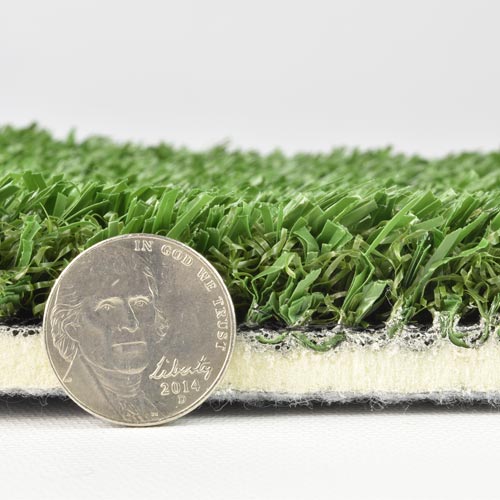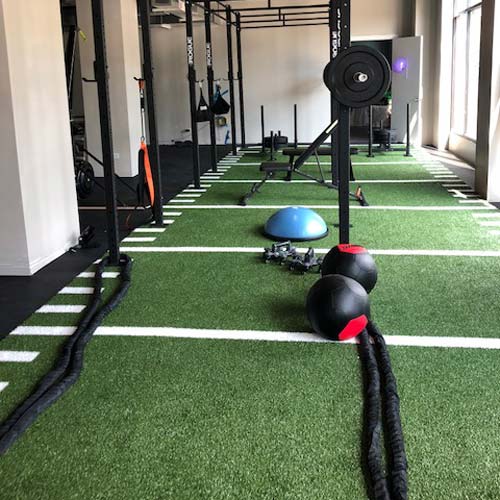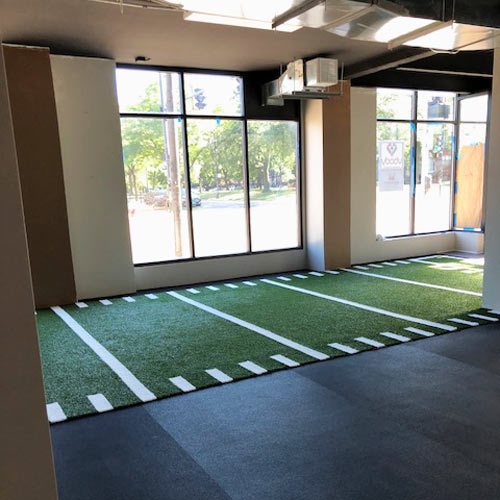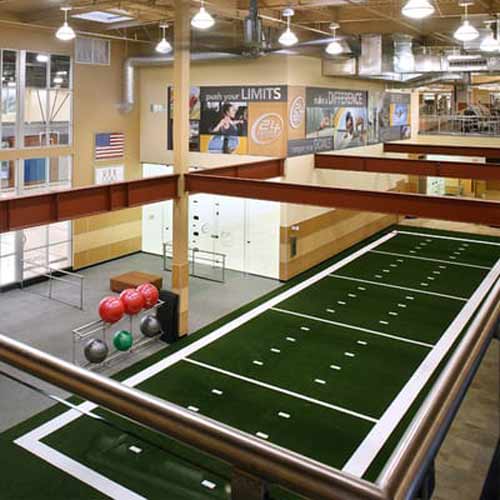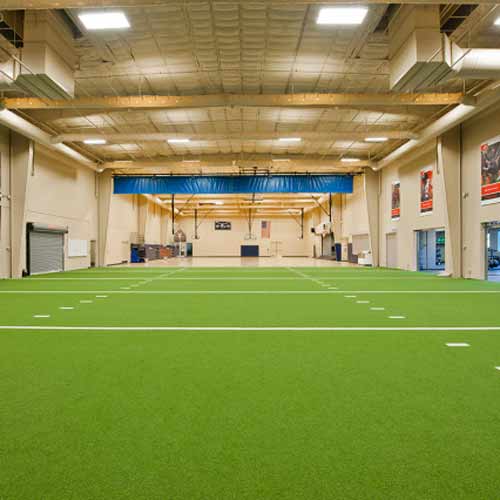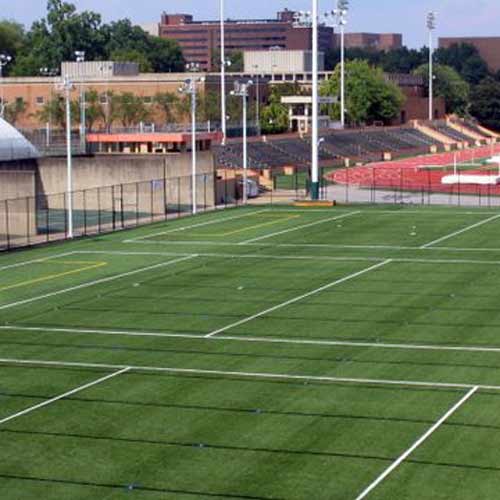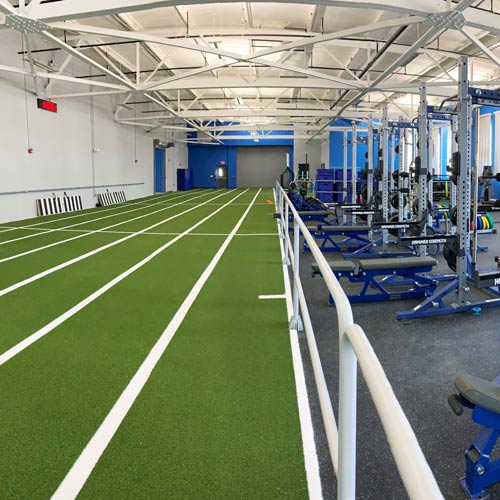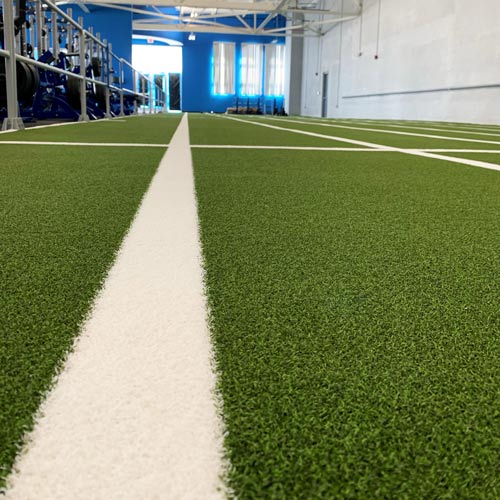 High performance quality
Reacts naturally
Improved durability and safety
(5 Reviews )
Ships Out: Estimate 7-10 Working Days

Field Green
Roll Calculator
Note: Material Width for this Product is 15' wide
Rolls are cut to 15 ft minimum
Option 1

Option 2

Custom Roll Length
VIDEOS
Velocity 5mm padded artificial turf video
V-Max Artificial Turf at Ferris State University Fitness Center
V Max Artificial Grass Turf Features Video
Does Artificial Turf Get Hot - V Max Artificial Grass Turf 34 Inch with 5mm Pad Test
TOP FEATURES
High performance quality
Reacts naturally
Improved durability and safety
Virtually maintenance free
Clean and can be cleaned easily
Consistent performance over time and use
For indoor and outdoor installation
Use Types
Agility and Sports Training, Indoor Sports, and Trade Shows.
NOTE: This item is a custom order and is not returnable.
Portable temporary indoor soccer turf material, Padded indoor turf
The V Max Artificial Grass Turf 3/4 Inch x 15 Ft. Wide 5mm Pad Per SF. product is one of the most versatile options for indoor outdoor grass turf that you'll find. This artificial turf roll provides an extremely useful product that has an excellent wear surface for indoor sports turf applications, such as soccer and agility.
This GrassTex synthetic athletic turf has all the advantages of previous generations and performs even higher in wear and resistance tests than previous options for artificial grass roll products.
The blend of nylon and polyethylene is an almost perfect combination when seeking a product with a realistic feel, softness, and durability. And the pile height measures 3/4 of an inch, giving it a nice approximation of natural grass. It has a 5 mm thick foam backing as well.
Use this sports turf for any of the following activities:
Soccer
Baseball
T Ball
Wiffle Ball
Football
Rugby
Sled Work
Speed and Agility
Weight Training
Use Cases
Our artificial grass gives you the true ball roll of a traditional nylon field, while closely matching the softness of the new generation rubber-filled padded sports turf. This makes the product a great option for all kinds of ball sports, including soccer, lacrosse, field hockey, softball, flag football, or baseball. This style of turf even works as a trade show booth style of flooring.
You'll appreciate using this artificial turf roll on hot summer days, because the design of this product doesn't require any rubber in-fill like many newer types of padded sports turf products. The lack of a rubber in-full makes maintenance easier and keeps the surface up to 10% cooler versus other artificial grass roll products.
The turf product is especially good for agility training. It will give you a consistent performance over time, along with great durability and safety, which is important when involved in agility workouts.
Some people can perform the installation of this artificial turf roll product themselves, while others will need to hire a professional.
Maintenance and Ordering
Caring for this artificial grass roll product is extremely easy. Just vacuum it or use a leaf blower to remover dry debris from the artificial grass surface. This padded sports turf is designed to take rain, allowing it to drain through.
When you're ready to order this artificial turf roll, understand that it's only available in 15-foot widths. The standard size roll measures 100 linear feet, but we do sell customized lengths.
This artificial grass roll product is only delivered as a freight delivery. The customer must be able to unload the roll off the truck with a forklift on site or at a loading dock. Hand unloading is not an option. However, if you are ordering a smaller length of the padded sports turf, you may have some additional unloading options. Just contact our customer service team for more information.
Whatever you can dream for your indoor outdoor grass turf installation, we can help you create it. Our artificial turf roll can be used to set up any type of training area that you can imagine.
No matter what the obstacles at your installation might be, we have a system to fit your needs. Please contact our customer service team for more information about the V-Max Artificial Grass Turf 5mm Pad per SF product or about our other synthetic athletic turf products.
Yarn Type: Polyethylene and Nylon
Pile height: 3/4 inch
Face Weight: 45 ounce
Backing: 5mm foam backing
Maintenance
Vacuum as needed
Shipping
Ships via freight delivery
This Product Ships Freight Only.
Please review our shipping disclaimer.
ACCESSORIES
Accessories for V MAX ARTIFICIAL GRASS TURF 3/4 INCH X 15 FT. WIDE 5MM PAD PER SF
ANSWERS
Product Questions:
Q: Can this turf be installed in the backyard? Dirt surface?
A: Turf should always be installed on a properly prepared sub-base, commonly used is about 3-4 inches of crushed stone compacted and leveled with a top layer of sand for flatness.
Q: Does this product come with the lines and dashes on it already?
A: The lines and dashes are added for an extra cost.
Q: Was curious of how you guys go about making lines in the turf????? do you paint them or use a machine etc ???? I am interested in a customized piece of turf ??? please
A: Please call us at 877-822-6622 for line customization.
Q: Can I buy the turf with the lines already on it as shown on your web site? I only see the option for --green ??
A: Please reach out to our sales rep Eric regarding questions with turf. He can be reached at eric@greatmats.com or by calling 877-822-6622, extension 115 if that is more convenient for you.
Q: hello, looking for the right kind of mat (roll-able?) that could be used as a pickleball court. approx dimz 50 x 30 ft. I would like this ''court'' to be portable in case need to roll up/take away and needs to be suitable for outdoor usage. maybe a total of 4-6 rolls in all ? await your thoughts and projected costs. Thanks John G lomba
A: Please reach out to our sales rep Eric to obtain information regarding this. His email address is eric@greatmats.com or if it is more convenient, he can be reached by phone at 877-822-6622 extension 115.