Interlocking Rubber Gym Tiles, Gym Turf - Ferris State University
By Brett Hart Created: October, 2018 - Modified: October, 2023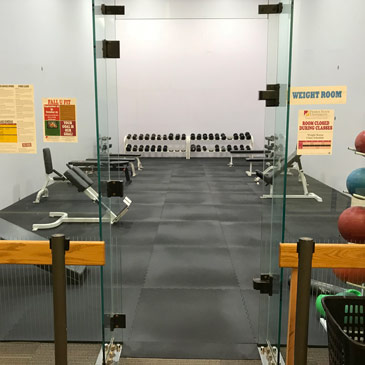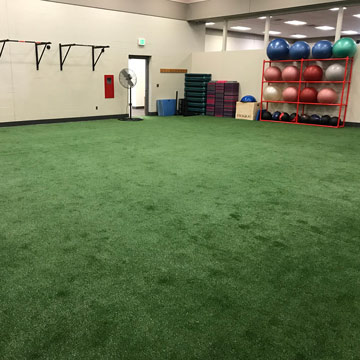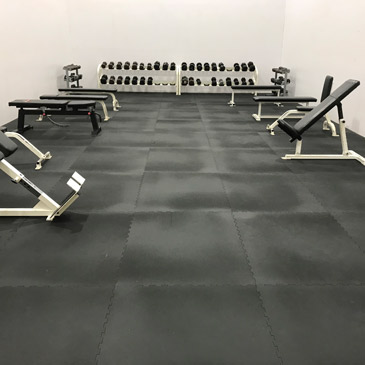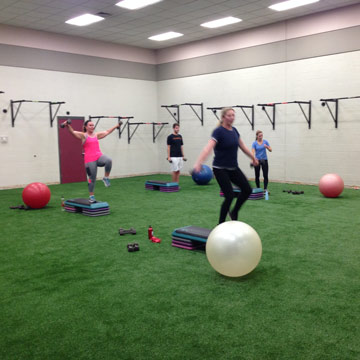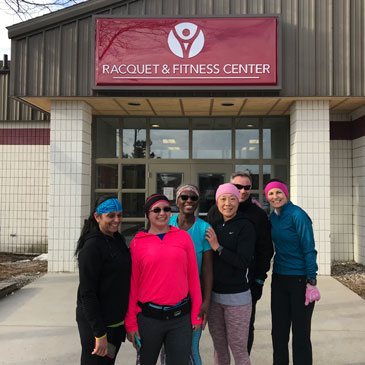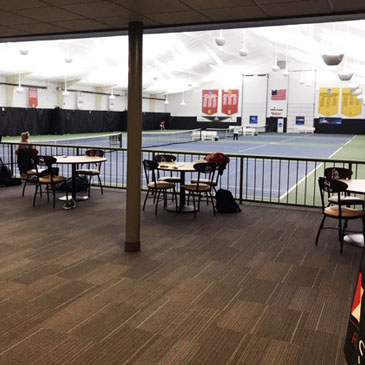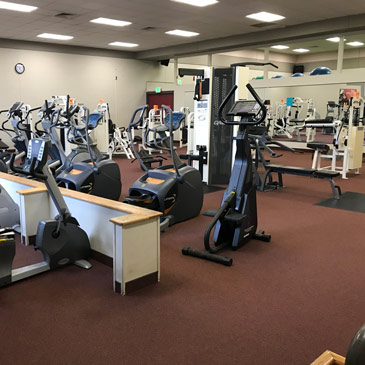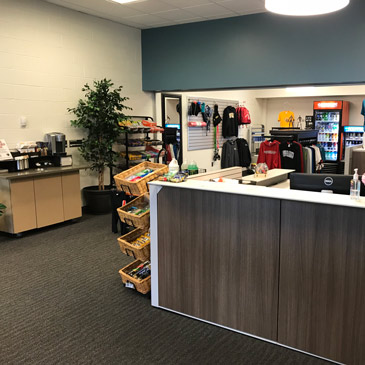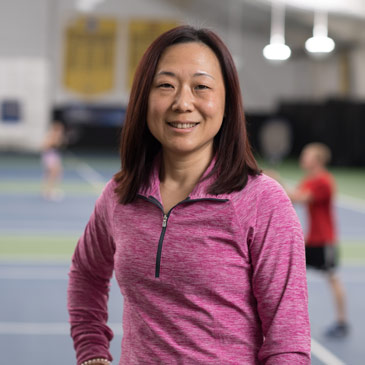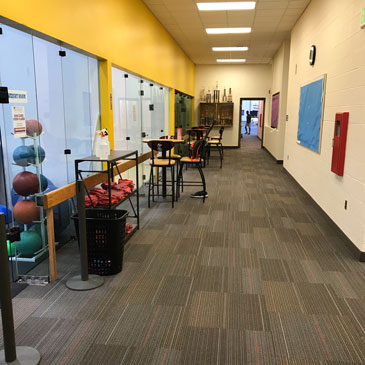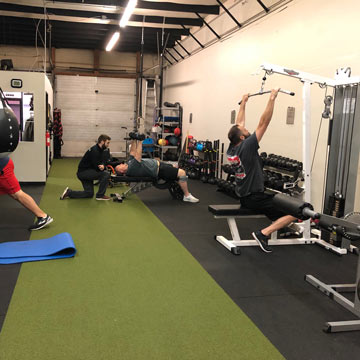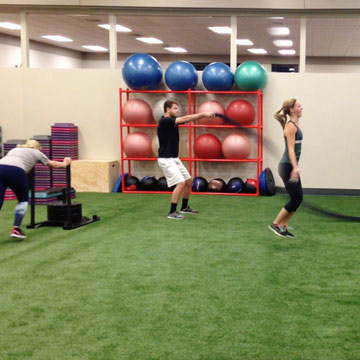 Known for its specialized trade and post-bachelors programs as well as its 2017-18 NCAA Division II national championship men's basketball team, Ferris State University is home to two on-campus fitness facilities.
One of those is the Racquet and Fitness Center, which houses the first 4-year Professional Tennis Management Program to receive accreditation from the U.S. Professional Tennis Association as well as the university's men's and women's tennis teams.
''The facility is open to students, faculty/staff, and the community,'' says Racquet and Fitness Center Assistant Manager and Fitness Coordinator Ali Molnar. ''In addition to tennis and racquetball courts, there is a training room, fitness room, and weight room. Fitness classes are offered throughout the week to members and non-members of the facility. We also offer a U FIT 6 Week Challenge program that combines nutrition coaching, fitness classes, and personal coaching.''
A certified personal trainer, group fitness instructor, American Council on Exercise sports nutrition specialist, CrossFit Level 1 Trainer, and RRCA running coach, Molnar has more than 10 years of experience in the fitness industry in Florida and Michigan.
''We were exploring ways to expand our functional fitness space due to our weight room containing all of our cardio equipment, weight machines, benches, and dumbbells,'' Molnar said. ''Our facility has three racquetball courts, and not all are used at one time. I reached out to Greatmats to discuss rubber flooring that would protect the racquetball court floor, but give us the ability to move the benches and dumbbells into this space without having to worry about damaging the floor.''
Eric at Greatmats offered her an option of
interlocking rubber gym tiles
for the space, which after further investigating, Molnar and her team decided was the best choice for them.
''The rubber mats have allowed us to utilize a previously low-trafficked space more efficiently and effectively,'' Molnar said, noting that in addition to benches and dumbells, the space also has functional fitness equipment, such as plyometric boxes and medicine balls, for independent workouts and weight training classes.
''Our fitness room previously had carpet for the flooring, and we were looking to update this space also,'' she added. ''We wanted a material that was durable, shock-absorbent, hygienic, and versatile enough to handle speed and agility training in addition to circuit training and yoga classes.''
Finding that Greatmats
V-Max turf
met all of those demands, Ferris State University opted to cover a nearly 1,700 sq. ft. space with the artificial turf.
''The biggest response we have received from customers regarding the turf is how much better it feels on their feet and joints,'' Molnar said. ''I like that it has opened up so many more options for training customers and teaching classes.''
''We had a great experience working with GreatMats,'' she added. ''Eric was always helpful with questions prior to, during, and following the orders. We would highly recommend GreatMats to anyone looking for flooring options.''
Ali Molnar
Ferris State University
Big Rapids MI 49307