Can You Put Turf In Basement Settings?
By Paige Cerulli Created: February, 2022 - Modified: October, 2022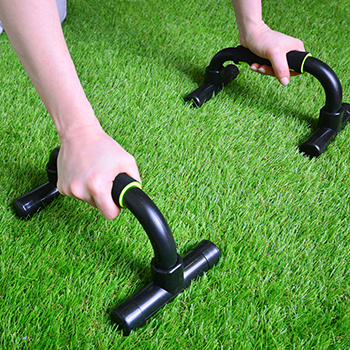 If you're looking to remodel your basement, installing artificial turf could transform it into an indoor sports field perfect for getting in some practice during inclement weather. If you choose the right products, you can successfully install turf in basement settings.
Installing Turf in Basement Areas
Artificial turf is a highly versatile flooring choice. While carpet offers some forgiveness, it can be slick and result in carpet burns.
Turf is a much more sports-friendly option. It offers the same feel and responsiveness of genuine turf, and is also forgiving on your joints, allowing you to play and practice for longer.
Artificial turf can be installed in a home basement to create an area for your kids to play. It also makes for a great floor for any sports-themed man cave.
In commercial settings, artificial turf can help you to make use of your basement space, transforming it into a soccer, softball, or even football game or practice area. The bright color of turf can be a refreshing addition to dark basements, transforming them into appealing spaces that can bring in additional income.
Top Turf Products for Basement Installation
If you're looking for product ideas for your basement installation, any of the following artificial turf options make great choices.
V Max Artificial Grass Turf 12 ft Wide x 5 mm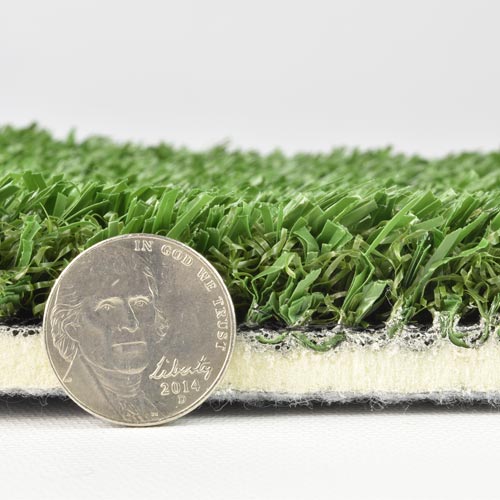 The V Max Artificial Grass Turf offers a high performance quality and a natural reaction underfoot that closely mimics what athletes would experience on a real grass field. The durable wear surface is ideal for indoor sports, including soccer and agility.
The turf's ¾-inch pile height creates a look and feel that's similar to natural grass, while the 5 mm foam backing offers additional impact absorption.
This turf is suitable for ball sports, but it's particularly ideal for agility training. It's easy to clean and can be vacuumed, or you can use a leaf blower.
Since the turf is available in 12-foot widths, it's ideal for large-scale applications. Each roll measures 100 feet long, but custom-cut lengths are available.
Gym Turf 365 Portable Indoor Sports Turf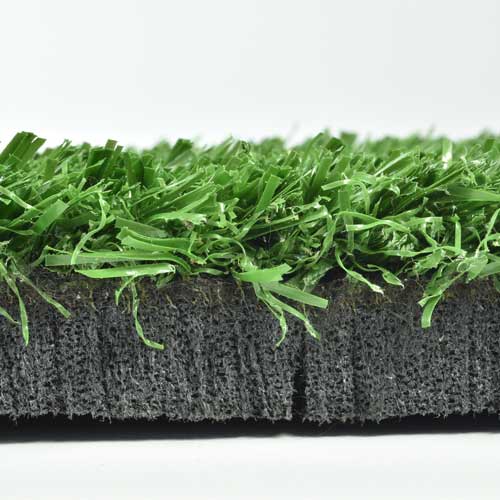 The Gym Turf 365 Portable Indoor Sports Turf is a portable roll-up sports turf that's easy to install and uninstall. You can transform your basement into a sports field in just minutes, making the turf an ideal choice for days when weather prevents you from practicing outside.
The turf offers a realistic playing surface and meets ASTM and International Soccer Standards for artificial turf. It offers a true bounce cushion that helps to protect athletes from potential injuries after hard falls.
The turf' Flexi-Roll foam backing adds cushion, but is so flexible that the turf remains easy to roll up. You can store it in an upright position, minimizing the space it takes up when not in use.
The turf allows for an easy do it yourself installation. The Flexi-Connect system connects turf sections together securely, so there's no need to worry about it slipping or sliding while in use.
RageTurf Rally Interlocking Tile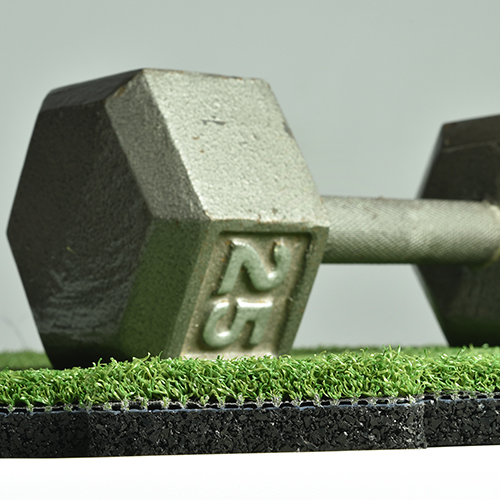 If you're looking for a more permanent installation, the RageTurf Rally Interlocking Tile might be the right choice. This durable indoor gym turf is ergonomic and ideal for footwork drills, sled workouts, and functional training.
The tiles feature a vulcanized composite rubber backing, so you don't need to pair them with any infill. The turf is made from textured polyethylene for durability.
This dense turf tile can even handle drops from moderate free weights, Interlocking black transition strips are available, and since the tiles measure 23 x 46 inches, they'll quickly cover large areas.
Grizzly Grass 24x24 Inch Carpet Tile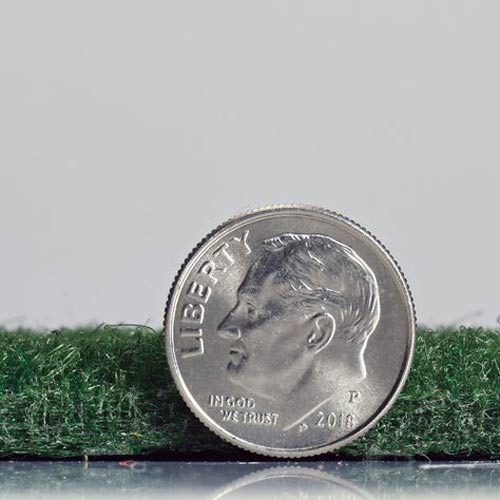 The Grizzly Grass 24x24 Inch Carpet Tiles are highly durable and feature the feel of carpet. They're tough enough to withstand plenty of use, but are priced at less than $2 per square foot, so they're highly affordable, too.
The tiles feature a peel and stick backing for an easy DIY installation. They're made of recycled materials, so they're an eco-friendly choice for your basement.
Made inthe USA, the tiles feature fibers that resist fading. They can be vacuumed, and stains can be spot cleaned with a gentle spot cleaning solution.
Measuring 24x24 inches, these tiles offer generous coverage but are still manageable in home installations with limited space. They're available in four colors, including two greens that closely resemble turf.
RageTurf Ultra Tile 24x24 Inch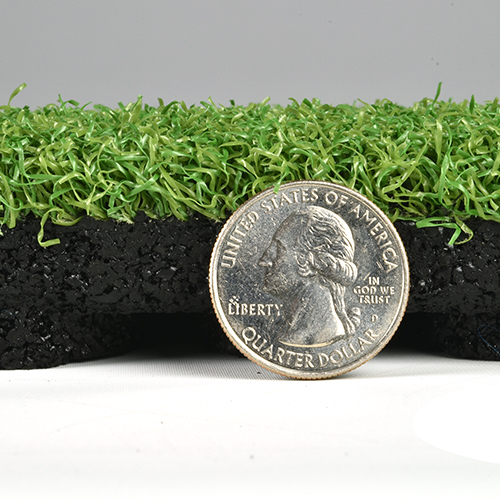 The RageTurf Ultra Tile 24x24 Inch is a durable tile suitable for functional training, sled training, free weights, and more. It features a 12 mm turf layer that's paired with a 13.4 mm rubber base, so the tile offers excellent shock absorption and slip resistance to help keep athletes safe.
The tile is made from 90% recycled material, making it an eco-friendly choice. It may be eligible for LEED points.
Installing the tile is easy, and maintenance is simple, too. You can mop the tiles with an e-cleaner and periodically brush them with a synthetic bristle brush.