Why Are There So Many Artificial Turf Thicknesses?
By Lisa Hobbie Created: February, 2020 - Modified: February, 2020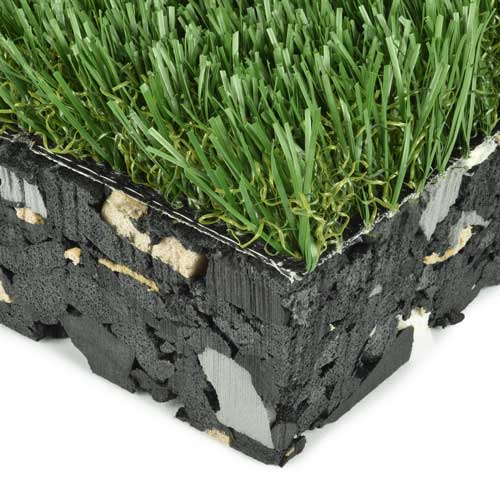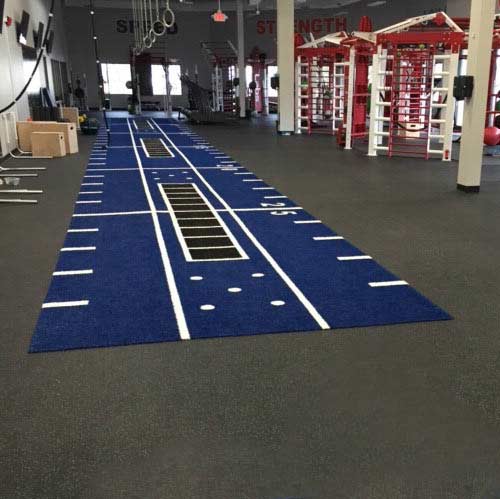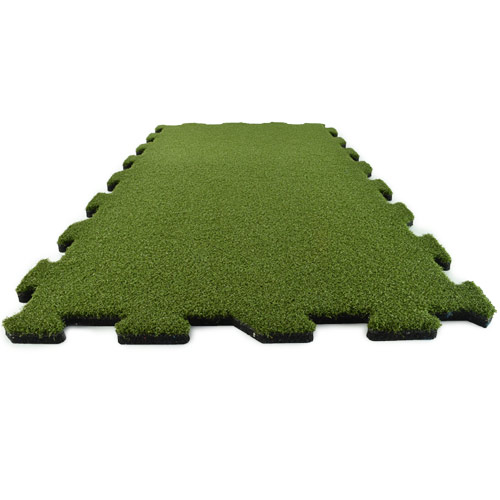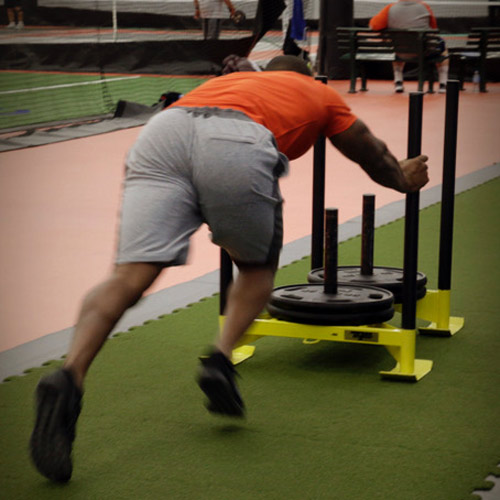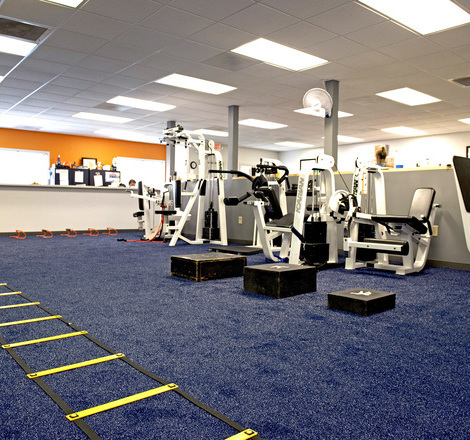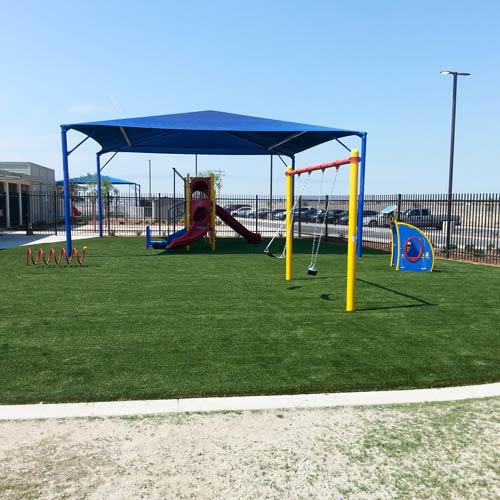 So many training and performance facilities feature artificial turf. Where a real grass field provides a cushioned surface that works with many activities, it certainly doesn't grow well under artificial light, and it is costly and messy to maintain. This is where synthetic grass comes in to play.
It is an increasingly popular flooring option that provides a low maintenance, affordable and durable surface that works well for a wide variety of physical activities. Just like with many of the flooring options at Greatmats, the artificial turf selection offers something for every price point and type of facility, with those made of different thicknesses to allow for maximum performance of specific activities. 
The use type and base layer of artificial turf plays a big roll in its thickness.
Artificial Turf Styles with Varying Thicknesses
Padded Turf
Some artificial turn comes with built in padding underneath to provide a little fatigue relief and safety during athletic activities. These usually come in the form of rolls.
Playground Turf
Other turfs, intended for playgrounds, feature a super thick foam sublayer designed for fall protections.
Others are designed to interlock together and have a more dense base layer to withstand the wear and tear of repeat installations. 
Turf "Grass" Length
Longer blades of grass will also provide more cushion and a "slower" surface. If the turf is used for something like a golf green, it will have much shorter blades of artificial grass to allow the ball to roll virtually unimpeded across its surface.
Indoor Turf
Indoor turfs also generally have shorter grass than outdoor turfs used for lawns and landscaping.
Sport or Gym Turf
There are many reasons why artificial turf is an excellent flooring choice for any sports facility or gym. Trainers like it, because it is very versatile - providing traction and resistance, as well as shock absorption and noise dampening qualities. It also provides the ideal flooring surface for athletes accustomed to training outdoors on fresh grass, like those playing soccer, football, or baseball.
Turf Durability
Artificial turf is also extremely durable with the ability to stand up to heavy foot traffic, cleats, shoes, weights, equipment, and more. It is tough and resistant to tears, divots, holes, and other damage. 
Turf Features
Finally, artificial turf provides some of the best safety features available.
Shock absorbing, pressure reducing, slip resistant turf greatly reduces the risk of injury to athletes. 
Artificial turf is an excellent flooring choice for many facilities.
Popular Turf Options Available at Greatmats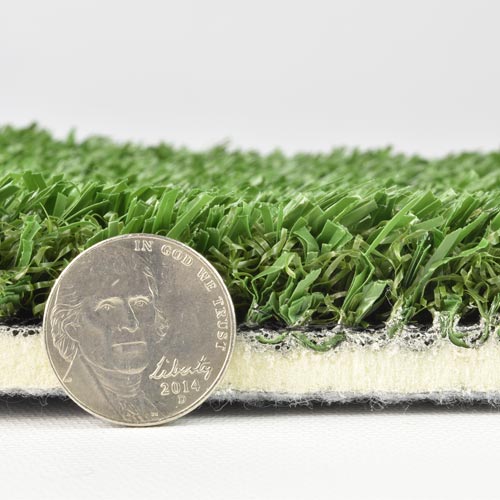 The
V Max turf
is a very popular option and among the best indoor outdoor turf roll options available on the market. The high performance quality, durability, and value are unbeatable. It's virtually maintenance free and reacts naturally - even after heavy use over time! It is designed to provide a realistic feel with a blend of nylon and polyethylene. With a ¾ inch pile height and 5 mm foam backing, you will enjoy the look and feel of a strip of soft, natural grass. 
Thickness: 15/16 inch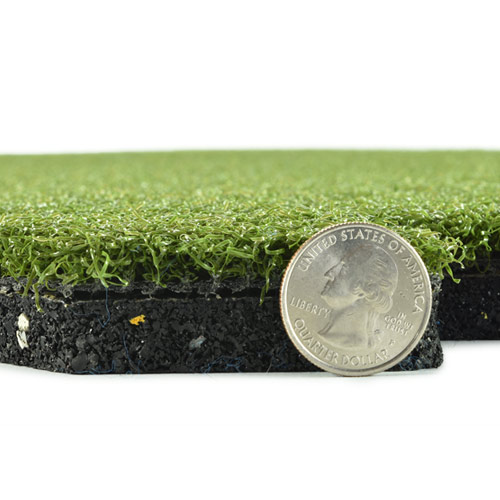 Turf athletic interlocking tile
is another attractive option that Greatmats offers. These tiles are extremely durable and slip resistant with a textured nylon layer that is very dense. This product is extremely low maintenance, and it provides reliable, portable, and attractive surface that can be used indoors or outdoors. It is an economical and ecologically friendly option with a 10mm turf fusion bonded to a 12mm recycled rubber base layer. 
Thickness: 22 mm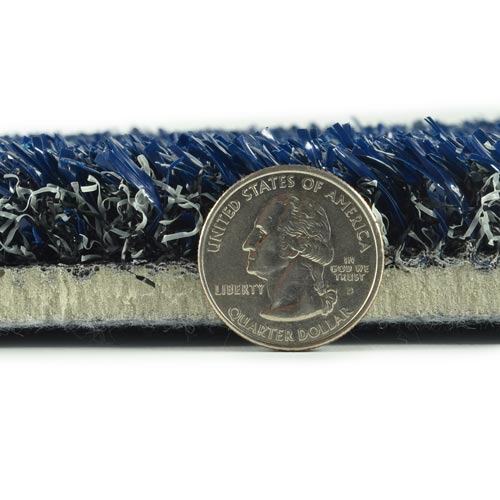 If you are seeking a gym turf that is suitable for therapy, floor work, exercise, and stretching, choose the
PT Artificial Grass Turf Roll
. This ¾ inch thick high performance turf features a blend of nylon and polyethylene that creates a soft turf that works well for sleds, performance agility, and stability balls that is also ADA compliant and accessible for wheelchairs, canes, and walkers. This flooring surface provides shock resistance and durability that is far superior to what is offered by carpet or bare flooring. It provides a level of safety, as it helps prevent falls and promote balance. Should a fall occur, it also provides cushioning. It has sound absorption qualities, as well, and it is easy to clean and maintain. 
Thickness: 3/4 inch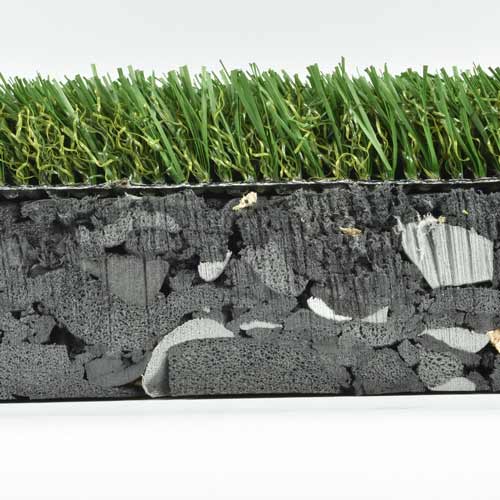 Play Time Playground Turf
is an option that will look and feel like a nice, plush lawn, but will keep your kids safe if they ever suffer from a fall. This turf reacts naturally - allowing rainwater and moisture to flow through it, providing consistent performance over time. It features a 9-foot fall height rating due to its 2-inch thick foam padding layer, and works well for indoor or outdoor installations with its UV protection. It provides a soft and cushioned feel, and with turf  and padding layer combined, provides a thickness of over 3 inches. 
Thickness: 3-1/4 inch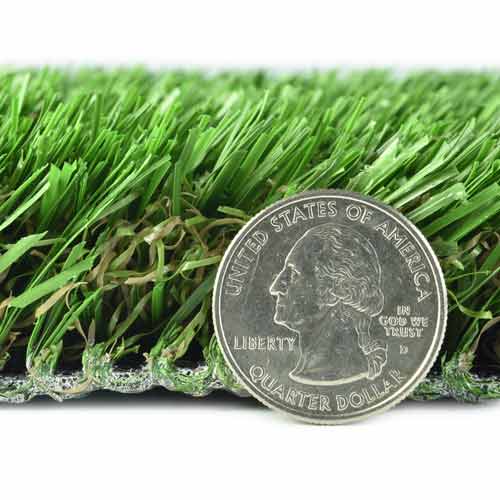 Another option for high performance turf with the natural look and feel of lawn without having to pour hours of maintenance into it is the
Coastal Cut Artificial Turf
. Where some playground floors may look too industrial for your liking, this option certainly does not. This product looks extremely realistic, with four different colors of yarn in the lawn and a 1 ¼ inch thickness. It features a 5-year manufacturer's limited warranty and performs extremely well in hot and cold climates. This product would serve you best in a playground area where the concern of falling from playground equipment is minimal or non-existent. 
Thickness: 1-1/4 inch
Whether installing a new facility or reflooring a current one, artificial turf is an excellent option. The choices at Greatmats are easy for a green install and provide the look and feel of real grass. When you're ready to make a purchase, reach out to a Greatmats' associate to help you choose the option that is right for you. 
There are many thicknesses available, so it is important to know what aspects are most important to you, and what your budget is. Once you determine these things, you're ready to choose an artificial turf that will complete your project perfectly!