How to Maintain Artificial Grass
By Greatmats Staff Created: January, 2019 - Modified: July, 2021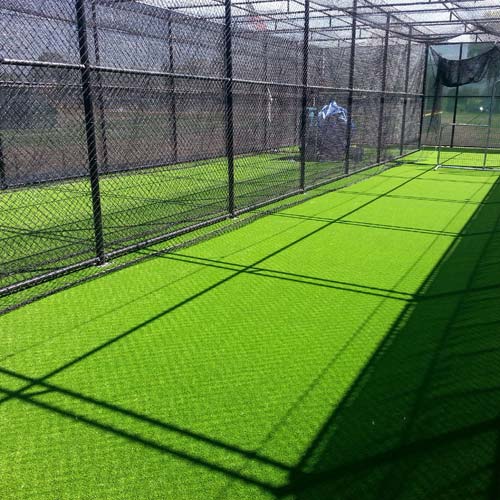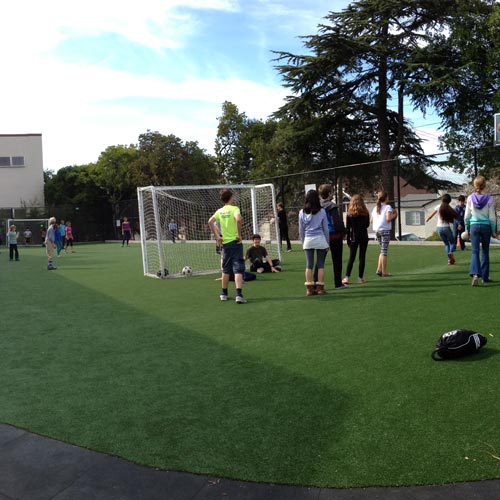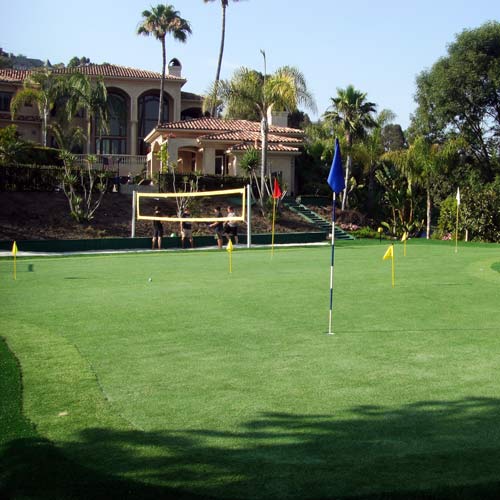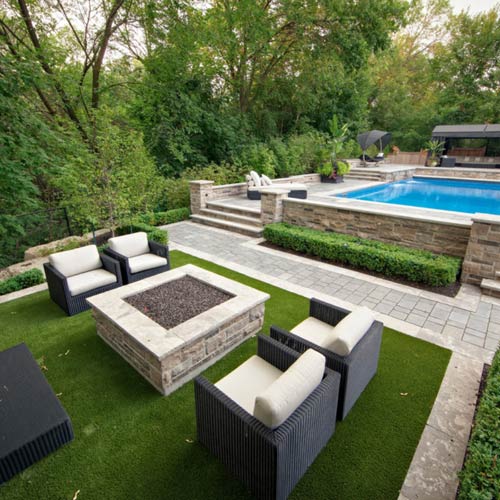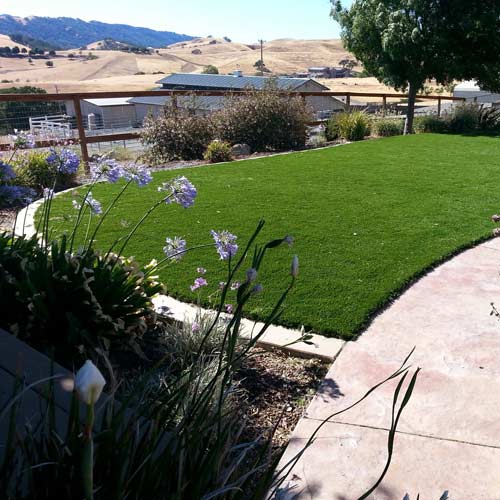 So you're new to the world of artificial turf and and want to make sure to keep you investment lasting as long as possible and looking as good as possible. You've come to the right place. Here, Greatmas will help you answer the question ''
How do you maintain artificial grass?
"
How do you routinely keep artificial grass clean?
Like any flooring surface, the most common things to contaminate artificial grass are dust, pollen and airborne pollutants. If you live in a place with lots of rainfall, you're in luck because rain is the best turf cleanser for this.
For drier areas, a garden hose is your best friend. If water alone doesn't do the trick, you may want to try a sponge mop with 5 percent low sudsing household detergent in hot water. Heavy soiled areas may require an additional mapping with 3 percent household ammonia in hot water. Anytime a cleaner is used, make sure to rinse with hot water.
How do you spot clean artificial turf
If something happens to spill on artificial grass, the good news is, synthetic fibers are resistant to staining. With that being said, it's always best to clean spill promptly for both ease of cleaning and effectiveness.
Solid or paste-like deposits should be removed for the turf with a spatula or table knife.
Excess liquids should be soaked up with a paper towel, clean rag or dry absorbent. Dry absorbents, such as kitty litter, can be swept or vacuumed up afterwards.
Low sudsing detergents will handle most waterborne stains. Ammonia solutions will handle more stubborn stains. Avoid chlorine bleach, caustic or highly acidic cleaners.
There are a few other advanced cleaning options that should be used sparingly - being careful not to let it get beneath the turf. Mineral spirits and grease spot removers will handle most surface oil-based stains but can damage other components of the turf system.
A half-n-half mixture of white distilled vinegar and water is a great tool for cleaning animal waste.
Aerosal refrigerants or dry ice works well for gum removal. Once the gum is frozen, scrape it up with a knife.
A 1 percent hydrogen peroxide in water solution can be applied with a sponge to treat fungus or mold spots.
If none of these methods work, consult the manufacturer.
Vital Oxide is popular for disinfecting artificial grass. It's applied by misting or fogging and then being left to dry.
Why should you brush artificial grass?
Cross brushing artificial grass will help prevent matting of the turf fibers and help keep the like new appearance. This involves using a non-metal brush against the grain or nap to make the fibers erect.
Longer outdoor turf will requiire a power brush to keep the fiber standing up nicely.
Shorter indoor turf requires very little maintenance other than vacuuming.
What should you avoid with artificial grass
Hot objects, such as cigarettes, open flames or idling vehicles should be kept away from turf. While it won't ignite the artificial grass, it can melt the fibers. The includes sunlight from reflective surfaces such as windows.
Sharp objects and furniture can puncture or tear artificial turf. If this happens, contact the manufacturer right away as small problems can spread quickly if not attended to properly.
Do not allow sprinkler systems to spray on the turf as it can leave mineral deposits and cause discoloration.
Now you've got the basics to answer the question ''How do you maintain artificial grass?''